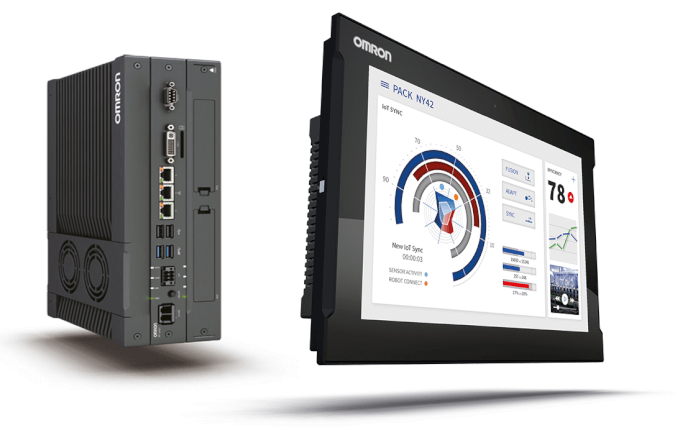 NY5
Sterownik maszyny IPC
Sterownik hybrydowy łączący sterownik maszyny Sysmac i technologię IT
Czterordzeniowy procesor Intel Core i5
Windows 10 IoT Enterprise 2019 LTSC
Otwarty system operacyjny umożliwia uruchamianie dostosowanego oprogramowania oraz sprzętu
Funkcje: logika, kontrola ruchu i NC
Wbudowany port EtherNet/IP do systemów IT i komunikacji maszyna-maszyna
Wbudowany sterownik maszyny Sysmac
Czas cyklu układu 500 μs
Obsługa do zsynchronizowanych 64 osi
Wbudowany port EtherCAT do obsługi maks. 192 zsynchronizowanych urządzeń podrzędnych
Funkcjonalność NC dostępna na przemysłowym komputerze PC*: idealne do cięcia w osiach XY, frezowania, prac tokarskich oraz innych zastosowań wykorzystujących nadążanie za zaprogramowaną ścieżką, takich jak dozowanie, zginanie, szlifowanie i formowanie
*W wersji NC zamontowano procesor Core i7 wraz z Windows Embedded Standard 7 w wersji 64-bitowej
Modele i specyfikacja
| Produkt | IPC type | Controller type | Max. number of motion axes | Screen diagonal | Processor family | Processor specification | Cooling method | Memory | Storage | Operating system | Expansion slot | Modular port | Video output | Material housing | Display ratio | Number of pixels, horizontal | Number of pixels, vertical | Height | Opis |
| --- | --- | --- | --- | --- | --- | --- | --- | --- | --- | --- | --- | --- | --- | --- | --- | --- | --- | --- | --- |
| | Box PC | Machine Control | 16 axes | | Intel® Core™ i5 | 7440EQ (2.9 GHz) | Active cooling (fan) | 8 GB RAM (non ECC) | 128 GB CFast MLC | Windows 10 IoT Enterprise 2019 LTSB - 64 bit | No Expansion | No Port | DVI-I | Aluminium, black | | | | 56 mm | Machine Controller for 16 axes, Industrial Box PC with Intel® Core™ i5-7440EQ, 8 GB RAM (non ECC), 128 GB CFast MLC, Windows 10 IoT Enterprise 2019 LTSC - 64 bit |
| | Box PC | Machine Control | 16 axes | | Intel® Core™ i5 | 7440EQ (2.9 GHz) | Active cooling (fan) | 8 GB RAM (non ECC) | 128 GB CFast MLC | Windows 10 IoT Enterprise 2019 LTSB - 64 bit | No Expansion | NYML | DVI-I | Aluminium, black | | | | 56 mm | Machine Controller for 16 axes, Industrial Box PC with Intel® Core™ i5-7440EQ, 8 GB RAM (non ECC), 128 GB CFast MLC, Windows 10 IoT Enterprise 2019 LTSC - 64 bit, NYML Port |
| | Box PC | Machine Control | 16 axes | | Intel® Core™ i5 | 7440EQ (2.9 GHz) | Active cooling (fan) | 8 GB RAM (non ECC) | 256 GB CFast MLC | Windows 10 IoT Enterprise 2019 LTSB - 64 bit | No Expansion | No Port | DVI-I | Aluminium, black | | | | 56 mm | Machine Controller for 16 axes, Industrial Box PC with Intel® Core™ i5-7440EQ, 8 GB RAM (non ECC), 256 GB CFast MLC, Windows 10 IoT Enterprise 2019 LTSC - 64 bit |
| | Box PC | Machine Control | 16 axes | | Intel® Core™ i5 | 7440EQ (2.9 GHz) | Active cooling (fan) | 8 GB RAM (non ECC) | 256 GB CFast MLC | Windows 10 IoT Enterprise 2019 LTSB - 64 bit | No Expansion | NYML | DVI-I | Aluminium, black | | | | 56 mm | Machine Controller for 16 axes, Industrial Box PC with Intel® Core™ i5-7440EQ, 8 GB RAM (non ECC), 256 GB CFast MLC, Windows 10 IoT Enterprise 2019 LTSC - 64 bit, NYML Port |
| | Box PC | Machine Control | 16 axes | | Intel® Core™ i5 | 7440EQ (2.9 GHz) | Active cooling (fan) | 32 GB RAM (non ECC) | 128 GB CFast MLC | Windows 10 IoT Enterprise 2019 LTSB - 64 bit | No Expansion | No Port | DVI-I | Aluminium, black | | | | 56 mm | Machine Controller for 16 axes, Industrial Box PC with Intel® Core™ i5-7440EQ, 32 GB RAM (Non-ECC), 128 GB CFast MLC, Windows 10 IoT Enterprise 2019 LTSC - 64 bit |
| | Box PC | Machine Control | 16 axes | | Intel® Core™ i5 | 7440EQ (2.9 GHz) | Active cooling (fan) | 32 GB RAM (non ECC) | 128 GB CFast MLC | Windows 10 IoT Enterprise 2019 LTSB - 64 bit | No Expansion | NYML | DVI-I | Aluminium, black | | | | 56 mm | Machine Controller for 16 axes, Industrial Box PC with Intel® Core™ i5-7440EQ, 32 GB RAM (Non-ECC), 128 GB CFast MLC, Windows 10 IoT Enterprise 2019 LTSC - 64 bit, NYML Port |
| | Box PC | Machine Control | 16 axes | | Intel® Core™ i5 | 7440EQ (2.9 GHz) | Active cooling (fan) | 32 GB RAM (non ECC) | 256 GB CFast MLC | Windows 10 IoT Enterprise 2019 LTSB - 64 bit | No Expansion | No Port | DVI-I | Aluminium, black | | | | 56 mm | Machine Controller for 16 axes, Industrial Box PC with Intel® Core™ i5-7440EQ, 32 GB RAM (Non-ECC), 256 GB CFast MLC, Windows 10 IoT Enterprise 2019 LTSC - 64 bit |
| | Box PC | Machine Control | 16 axes | | Intel® Core™ i5 | 7440EQ (2.9 GHz) | Active cooling (fan) | 32 GB RAM (non ECC) | 256 GB CFast MLC | Windows 10 IoT Enterprise 2019 LTSB - 64 bit | No Expansion | NYML | DVI-I | Aluminium, black | | | | 56 mm | Machine Controller for 16 axes, Industrial Box PC with Intel® Core™ i5-7440EQ, 32 GB RAM (Non-ECC), 256 GB CFast MLC, Windows 10 IoT Enterprise 2019 LTSC - 64 bit, NYML Port |
| | Box PC | Machine Control | 16 axes | | Intel® Core™ i7 | 4700EQ (2.4 GHz) | Active cooling (fan) | 8 GB RAM (non ECC) | 32 GB SSD | WES 7 (64 bits) | 1 x PCIe slot (X4 lanes) | RS-232 | DVI-I | Aluminium, black | | | | 89 mm | Machine Controller for 16 axes, Industrial Box PC with Intel® Core™ i7-4700EQ, 8 GB DRAM (non-ECC), 32 GB SSD-SLC, WES 7 (64-bit), PCIe slot, RS-232 |
| | Box PC | Machine Control | 16 axes | | Intel® Core™ i7 | 4700EQ (2.4 GHz) | Active cooling (fan) | 8 GB RAM (non ECC) | 32 GB SSD | WES 7 (64 bits) | 1 x PCIe slot (X4 lanes) | DVI-D | DVI-I | Aluminium, black | | | | 89 mm | Machine Controller for 16 axes, Industrial Box PC with Intel® Core™ i7-4700EQ, 8 GB DRAM (non-ECC), 32 GB SSD-SLC, WES 7 (64-bit), PCIe slot, extra DVI-D |
| | Box PC | Machine Control | 16 axes | | Intel® Core™ i7 | 4700EQ (2.4 GHz) | Active cooling (fan) | 8 GB RAM (non ECC) | 32 GB SSD | WES 7 (64 bits) | 1 x PCIe slot (X4 lanes) | NYML | DVI-I | Aluminium, black | | | | 89 mm | Machine Controller for 16 axes, Industrial Box PC with Intel® Core™ i7-4700EQ, 8 GB DRAM (non-ECC), 32 GB SSD-SLC, WES 7 (64-bit), PCIe slot, NYML port |
| | Box PC | Machine Control | 16 axes | | Intel® Core™ i7 | 4700EQ (2.4 GHz) | Active cooling (fan) | 8 GB RAM (non ECC) | 64 GB SSD | WES 7 (64 bits) | 1 x PCIe slot (X4 lanes) | RS-232 | DVI-I | Aluminium, black | | | | 89 mm | Machine Controller for 16 axes, Industrial Box PC with Intel® Core™ i7-4700EQ, 8 GB DRAM (non-ECC), 64 GB SSD-SLC, WES 7 (64-bit), PCIe slot, RS-232 |
| | Box PC | Machine Control | 16 axes | | Intel® Core™ i7 | 4700EQ (2.4 GHz) | Active cooling (fan) | 8 GB RAM (non ECC) | 64 GB SSD | WES 7 (64 bits) | 1 x PCIe slot (X4 lanes) | DVI-D | DVI-I | Aluminium, black | | | | 89 mm | Machine Controller for 16 axes, Industrial Box PC with Intel® Core™ i7-4700EQ, 8 GB DRAM (non-ECC), 64 GB SSD-SLC, WES 7 (64-bit), PCIe slot, extra DVI-D |
| | Box PC | Machine Control | 16 axes | | Intel® Core™ i7 | 4700EQ (2.4 GHz) | Active cooling (fan) | 8 GB RAM (non ECC) | 64 GB SSD | WES 7 (64 bits) | 1 x PCIe slot (X4 lanes) | NYML | DVI-I | Aluminium, black | | | | 89 mm | Machine Controller for 16 axes, Industrial Box PC with Intel® Core™ i7-4700EQ, 8 GB DRAM (non-ECC), 64 GB SSD-SLC, WES 7 (64-bit), PCIe slot, NYML port |
| | Box PC | Machine Control | 16 axes | | Intel® Core™ i7 | 4700EQ (2.4 GHz) | Active cooling (fan) | 8 GB RAM (non ECC) | 320 GB HDD | WES 7 (64 bits) | 1 x PCIe slot (X4 lanes) | RS-232 | DVI-I | Aluminium, black | | | | 89 mm | Machine Controller for 16 axes, Industrial Box PC with Intel® Core™ i7-4700EQ, 8 GB DRAM (non-ECC), 320 GB HDD, WES 7 (64-bit), PCIe slot, RS-232 |
| | Box PC | Machine Control | 16 axes | | Intel® Core™ i7 | 4700EQ (2.4 GHz) | Active cooling (fan) | 8 GB RAM (non ECC) | 320 GB HDD | WES 7 (64 bits) | 1 x PCIe slot (X4 lanes) | DVI-D | DVI-I | Aluminium, black | | | | 89 mm | Machine Controller for 16 axes, Industrial Box PC with Intel® Core™ i7-4700EQ, 8 GB DRAM (non-ECC), 320 GB HDD, WES 7 (64-bit), PCIe slot, extra DVI-D |
| | Box PC | Machine Control | 16 axes | | Intel® Core™ i7 | 4700EQ (2.4 GHz) | Active cooling (fan) | 8 GB RAM (non ECC) | 320 GB HDD | WES 7 (64 bits) | 1 x PCIe slot (X4 lanes) | NYML | DVI-I | Aluminium, black | | | | 89 mm | Machine Controller for 16 axes, Industrial Box PC with Intel® Core™ i7-4700EQ, 8 GB DRAM (non-ECC), 320 GB HDD, WES 7 (64-bit), PCIe slot, NYML port |
| | Box PC | Machine Control | 16 axes | | Intel® Core™ i7 | 4700EQ (2.4 GHz) | Active cooling (fan) | 8 GB RAM (non ECC) | 128 GB SSD | WES 7 (64 bits) | 1 x PCIe slot (X4 lanes) | RS-232 | DVI-I | Aluminium, black | | | | 89 mm | Machine Controller for 16 axes, Industrial Box PC with Intel® Core™ i7-4700EQ, 8 GB DRAM (non-ECC), 128 GB SSD-iMLC, WES 7 (64-bit), PCIe slot, RS-232 |
| | Box PC | Machine Control | 16 axes | | Intel® Core™ i7 | 4700EQ (2.4 GHz) | Active cooling (fan) | 8 GB RAM (non ECC) | 128 GB SSD | WES 7 (64 bits) | 1 x PCIe slot (X4 lanes) | DVI-D | DVI-I | Aluminium, black | | | | 89 mm | Machine Controller for 16 axes, Industrial Box PC with Intel® Core™ i7-4700EQ, 8 GB DRAM (non-ECC), 128 GB SSD-iMLC, WES 7 (64-bit), PCIe slot, extra DVI-D |
| | Box PC | Machine Control | 16 axes | | Intel® Core™ i7 | 4700EQ (2.4 GHz) | Active cooling (fan) | 8 GB RAM (non ECC) | 128 GB SSD | WES 7 (64 bits) | 1 x PCIe slot (X4 lanes) | NYML | DVI-I | Aluminium, black | | | | 89 mm | Machine Controller for 16 axes, Industrial Box PC with Intel® Core™ i7-4700EQ, 8 GB DRAM (non-ECC), 128 GB SSD-iMLC, WES 7 (64-bit), PCIe slot, NYML port |
| | Box PC | Machine Control | 16 axes | | Intel® Core™ i5 | 7440EQ (2.9 GHz) | Active cooling (fan) | 8 GB RAM (non ECC) | 64 GB SSD | Windows 10 IoT Enterprise 2019 LTSB - 64 bit | 1 x PCIe slot (X4 lanes) | RS-232 | DVI-I | Aluminium, black | | | | 89 mm | Machine Controller for 16 axes, Industrial Box PC with Intel® Core™ i5-7440EQ, 8 GB RAM (non ECC), 64 GB SSD SLC, Windows 10 IoT Enterprise 2019 LTSC - 64 bit, RS-232C |
| | Box PC | Machine Control | 16 axes | | Intel® Core™ i5 | 7440EQ (2.9 GHz) | Active cooling (fan) | 8 GB RAM (non ECC) | 64 GB SSD | Windows 10 IoT Enterprise 2019 LTSB - 64 bit | 1 x PCIe slot (X4 lanes) | DVI-D | DVI-I | Aluminium, black | | | | 89 mm | Machine Controller for 16 axes, Industrial Box PC with Intel® Core™ i5-7440EQ, 8 GB RAM (non ECC), 64 GB SSD SLC, Windows 10 IoT Enterprise 2019 LTSC - 64 bit, DVI-D |
| | Box PC | Machine Control | 16 axes | | Intel® Core™ i5 | 7440EQ (2.9 GHz) | Active cooling (fan) | 8 GB RAM (non ECC) | 64 GB SSD | Windows 10 IoT Enterprise 2019 LTSB - 64 bit | 1 x PCIe slot (X4 lanes) | NYML | DVI-I | Aluminium, black | | | | 89 mm | Machine Controller for 16 axes, Industrial Box PC with Intel® Core™ i5-7440EQ, 8 GB RAM (non ECC), 64 GB SSD SLC, Windows 10 IoT Enterprise 2019 LTSC - 64 bit, NYML Port |
| | Box PC | Machine Control | 16 axes | | Intel® Core™ i5 | 7440EQ (2.9 GHz) | Active cooling (fan) | 8 GB RAM (non ECC) | 128 GB SSD | Windows 10 IoT Enterprise 2019 LTSB - 64 bit | 1 x PCIe slot (X4 lanes) | RS-232 | DVI-I | Aluminium, black | | | | 89 mm | Machine Controller for 16 axes, Industrial Box PC with Intel® Core™ i5-7440EQ, 8 GB RAM (non ECC), 128 GB SSD MLC, Windows 10 IoT Enterprise 2019 LTSC - 64 bit, RS-232C |
| | Box PC | Machine Control | 16 axes | | Intel® Core™ i5 | 7440EQ (2.9 GHz) | Active cooling (fan) | 8 GB RAM (non ECC) | 128 GB SSD | Windows 10 IoT Enterprise 2019 LTSB - 64 bit | 1 x PCIe slot (X4 lanes) | DVI-D | DVI-I | Aluminium, black | | | | 89 mm | Machine Controller for 16 axes, Industrial Box PC with Intel® Core™ i5-7440EQ, 8 GB RAM (non ECC), 128 GB SSD MLC, Windows 10 IoT Enterprise 2019 LTSC - 64 bit, DVI-D |
| | Box PC | Machine Control | 16 axes | | Intel® Core™ i5 | 7440EQ (2.9 GHz) | Active cooling (fan) | 8 GB RAM (non ECC) | 128 GB SSD | Windows 10 IoT Enterprise 2019 LTSB - 64 bit | 1 x PCIe slot (X4 lanes) | NYML | DVI-I | Aluminium, black | | | | 89 mm | Machine Controller for 16 axes, Industrial Box PC with Intel® Core™ i5-7440EQ, 8 GB RAM (non ECC), 128 GB SSD MLC, Windows 10 IoT Enterprise 2019 LTSC - 64 bit, NYML Port |
| | Box PC | Machine Control | 16 axes | | Intel® Core™ i5 | 7440EQ (2.9 GHz) | Active cooling (fan) | 8 GB RAM (non ECC) | 1 TB SSD 3DTLC | Windows 10 IoT Enterprise 2019 LTSB - 64 bit | 1 x PCIe slot (X4 lanes) | RS-232 | DVI-I | Aluminium, black | | | | 89 mm | Machine Controller for 16 axes, Industrial Box PC with Intel® Core™ i5-7440EQ, 8 GB RAM (non ECC), 1 TB SSD 3D TLC, Windows 10 IoT Enterprise 2019 LTSC - 64 bit, RS-232C |
| | Box PC | Machine Control | 16 axes | | Intel® Core™ i5 | 7440EQ (2.9 GHz) | Active cooling (fan) | 8 GB RAM (non ECC) | 1 TB SSD 3DTLC | Windows 10 IoT Enterprise 2019 LTSB - 64 bit | 1 x PCIe slot (X4 lanes) | DVI-D | DVI-I | Aluminium, black | | | | 89 mm | Machine Controller for 16 axes, Industrial Box PC with Intel® Core™ i5-7440EQ, 8 GB RAM (non ECC), 1 TB SSD 3D TLC, Windows 10 IoT Enterprise 2019 LTSC - 64 bit, DVI-D |
| | Box PC | Machine Control | 16 axes | | Intel® Core™ i5 | 7440EQ (2.9 GHz) | Active cooling (fan) | 8 GB RAM (non ECC) | 1 TB SSD 3DTLC | Windows 10 IoT Enterprise 2019 LTSB - 64 bit | 1 x PCIe slot (X4 lanes) | NYML | DVI-I | Aluminium, black | | | | 89 mm | Machine Controller for 16 axes, Industrial Box PC with Intel® Core™ i5-7440EQ, 8 GB RAM (non ECC), 1 TB SSD 3D TLC, Windows 10 IoT Enterprise 2019 LTSC - 64 bit, NYML Port |
| | Box PC | Machine Control | 16 axes | | Intel® Core™ i5 | 7440EQ (2.9 GHz) | Active cooling (fan) | 32 GB RAM (non ECC) | 64 GB SSD | Windows 10 IoT Enterprise 2019 LTSB - 64 bit | 1 x PCIe slot (X4 lanes) | RS-232 | DVI-I | Aluminium, black | | | | 89 mm | Machine Controller for 16 axes, Industrial Box PC with Intel® Core™ i5-7440EQ, 32 GB RAM (Non-ECC), 64 GB SSD SLC, Windows 10 IoT Enterprise 2019 LTSC - 64 bit, RS-232C |
| | Box PC | Machine Control | 16 axes | | Intel® Core™ i5 | 7440EQ (2.9 GHz) | Active cooling (fan) | 32 GB RAM (non ECC) | 64 GB SSD | Windows 10 IoT Enterprise 2019 LTSB - 64 bit | 1 x PCIe slot (X4 lanes) | DVI-D | DVI-I | Aluminium, black | | | | 89 mm | Machine Controller for 16 axes, Industrial Box PC with Intel® Core™ i5-7440EQ, 32 GB RAM (Non-ECC), 64 GB SSD SLC, Windows 10 IoT Enterprise 2019 LTSC - 64 bit, DVI-D |
| | Box PC | Machine Control | 16 axes | | Intel® Core™ i5 | 7440EQ (2.9 GHz) | Active cooling (fan) | 32 GB RAM (non ECC) | 64 GB SSD | Windows 10 IoT Enterprise 2019 LTSB - 64 bit | 1 x PCIe slot (X4 lanes) | NYML | DVI-I | Aluminium, black | | | | 89 mm | Machine Controller for 16 axes, Industrial Box PC with Intel® Core™ i5-7440EQ, 32 GB RAM (Non-ECC), 64 GB SSD SLC, Windows 10 IoT Enterprise 2019 LTSC - 64 bit, NYML Port |
| | Box PC | Machine Control | 16 axes | | Intel® Core™ i5 | 7440EQ (2.9 GHz) | Active cooling (fan) | 32 GB RAM (non ECC) | 128 GB SSD | Windows 10 IoT Enterprise 2019 LTSB - 64 bit | 1 x PCIe slot (X4 lanes) | RS-232 | DVI-I | Aluminium, black | | | | 89 mm | Machine Controller for 16 axes, Industrial Box PC with Intel® Core™ i5-7440EQ, 32 GB RAM (Non-ECC), 128 GB SSD MLC, Windows 10 IoT Enterprise 2019 LTSC - 64 bit, RS-232C |
| | Box PC | Machine Control | 16 axes | | Intel® Core™ i5 | 7440EQ (2.9 GHz) | Active cooling (fan) | 32 GB RAM (non ECC) | 128 GB SSD | Windows 10 IoT Enterprise 2019 LTSB - 64 bit | 1 x PCIe slot (X4 lanes) | DVI-D | DVI-I | Aluminium, black | | | | 89 mm | Machine Controller for 16 axes, Industrial Box PC with Intel® Core™ i5-7440EQ, 32 GB RAM (Non-ECC), 128 GB SSD MLC, Windows 10 IoT Enterprise 2019 LTSC - 64 bit, DVI-D |
| | Box PC | Machine Control | 16 axes | | Intel® Core™ i5 | 7440EQ (2.9 GHz) | Active cooling (fan) | 32 GB RAM (non ECC) | 128 GB SSD | Windows 10 IoT Enterprise 2019 LTSB - 64 bit | 1 x PCIe slot (X4 lanes) | NYML | DVI-I | Aluminium, black | | | | 89 mm | Machine Controller for 16 axes, Industrial Box PC with Intel® Core™ i5-7440EQ, 32 GB RAM (Non-ECC), 128 GB SSD MLC, Windows 10 IoT Enterprise 2019 LTSC - 64 bit, NYML Port |
| | Box PC | Machine Control | 16 axes | | Intel® Core™ i5 | 7440EQ (2.9 GHz) | Active cooling (fan) | 32 GB RAM (non ECC) | 1 TB SSD 3DTLC | Windows 10 IoT Enterprise 2019 LTSB - 64 bit | 1 x PCIe slot (X4 lanes) | RS-232 | DVI-I | Aluminium, black | | | | 89 mm | Machine Controller for 16 axes, Industrial Box PC with Intel® Core™ i5-7440EQ, 32 GB RAM (Non-ECC), 1 TB SSD 3D TLC, Windows 10 IoT Enterprise 2019 LTSC - 64 bit, RS-232C |
| | Box PC | Machine Control | 16 axes | | Intel® Core™ i5 | 7440EQ (2.9 GHz) | Active cooling (fan) | 32 GB RAM (non ECC) | 1 TB SSD 3DTLC | Windows 10 IoT Enterprise 2019 LTSB - 64 bit | 1 x PCIe slot (X4 lanes) | DVI-D | DVI-I | Aluminium, black | | | | 89 mm | Machine Controller for 16 axes, Industrial Box PC with Intel® Core™ i5-7440EQ, 32 GB RAM (Non-ECC), 1 TB SSD 3D TLC, Windows 10 IoT Enterprise 2019 LTSC - 64 bit, DVI-D |
| | Box PC | Machine Control | 16 axes | | Intel® Core™ i5 | 7440EQ (2.9 GHz) | Active cooling (fan) | 32 GB RAM (non ECC) | 1 TB SSD 3DTLC | Windows 10 IoT Enterprise 2019 LTSB - 64 bit | 1 x PCIe slot (X4 lanes) | NYML | DVI-I | Aluminium, black | | | | 89 mm | Machine Controller for 16 axes, Industrial Box PC with Intel® Core™ i5-7440EQ, 32 GB RAM (Non-ECC), 1 TB SSD 3D TLC, Windows 10 IoT Enterprise 2019 LTSC - 64 bit, NYML Port |
| | Box PC | Machine Control | 32 axes | | Intel® Core™ i5 | 7440EQ (2.9 GHz) | Active cooling (fan) | 8 GB RAM (non ECC) | 128 GB CFast MLC | Windows 10 IoT Enterprise 2019 LTSB - 64 bit | No Expansion | No Port | DVI-I | Aluminium, black | | | | 56 mm | Machine Controller for 32 axes, Industrial Box PC with Intel® Core™ i5-7440EQ, 8 GB RAM (non ECC), 128 GB CFast MLC, Windows 10 IoT Enterprise 2019 LTSC - 64 bit |
| | Box PC | Machine Control | 32 axes | | Intel® Core™ i5 | 7440EQ (2.9 GHz) | Active cooling (fan) | 8 GB RAM (non ECC) | 128 GB CFast MLC | Windows 10 IoT Enterprise 2019 LTSB - 64 bit | No Expansion | NYML | DVI-I | Aluminium, black | | | | 56 mm | Machine Controller for 32 axes, Industrial Box PC with Intel® Core™ i5-7440EQ, 8 GB RAM (non ECC), 128 GB CFast MLC, Windows 10 IoT Enterprise 2019 LTSC - 64 bit, NYML Port |
| | Box PC | Machine Control | 32 axes | | Intel® Core™ i5 | 7440EQ (2.9 GHz) | Active cooling (fan) | 8 GB RAM (non ECC) | 256 GB CFast MLC | Windows 10 IoT Enterprise 2019 LTSB - 64 bit | No Expansion | No Port | DVI-I | Aluminium, black | | | | 56 mm | Machine Controller for 32 axes, Industrial Box PC with Intel® Core™ i5-7440EQ, 8 GB RAM (non ECC), 256 GB CFast MLC, Windows 10 IoT Enterprise 2019 LTSC - 64 bit |
| | Box PC | Machine Control | 32 axes | | Intel® Core™ i5 | 7440EQ (2.9 GHz) | Active cooling (fan) | 8 GB RAM (non ECC) | 256 GB CFast MLC | Windows 10 IoT Enterprise 2019 LTSB - 64 bit | No Expansion | NYML | DVI-I | Aluminium, black | | | | 56 mm | Machine Controller for 32 axes, Industrial Box PC with Intel® Core™ i5-7440EQ, 8 GB RAM (non ECC), 256 GB CFast MLC, Windows 10 IoT Enterprise 2019 LTSC - 64 bit, NYML Port |
| | Box PC | Machine Control | 32 axes | | Intel® Core™ i5 | 7440EQ (2.9 GHz) | Active cooling (fan) | 32 GB RAM (non ECC) | 128 GB CFast MLC | Windows 10 IoT Enterprise 2019 LTSB - 64 bit | No Expansion | No Port | DVI-I | Aluminium, black | | | | 56 mm | Machine Controller for 32 axes, Industrial Box PC with Intel® Core™ i5-7440EQ, 32 GB RAM (Non-ECC), 128 GB CFast MLC, Windows 10 IoT Enterprise 2019 LTSC - 64 bit |
| | Box PC | Machine Control | 32 axes | | Intel® Core™ i5 | 7440EQ (2.9 GHz) | Active cooling (fan) | 32 GB RAM (non ECC) | 128 GB CFast MLC | Windows 10 IoT Enterprise 2019 LTSB - 64 bit | No Expansion | NYML | DVI-I | Aluminium, black | | | | 56 mm | Machine Controller for 32 axes, Industrial Box PC with Intel® Core™ i5-7440EQ, 32 GB RAM (Non-ECC), 128 GB CFast MLC, Windows 10 IoT Enterprise 2019 LTSC - 64 bit, NYML Port |
| | Box PC | Machine Control | 32 axes | | Intel® Core™ i5 | 7440EQ (2.9 GHz) | Active cooling (fan) | 32 GB RAM (non ECC) | 256 GB CFast MLC | Windows 10 IoT Enterprise 2019 LTSB - 64 bit | No Expansion | No Port | DVI-I | Aluminium, black | | | | 56 mm | Machine Controller for 32 axes, Industrial Box PC with Intel® Core™ i5-7440EQ, 32 GB RAM (Non-ECC), 256 GB CFast MLC, Windows 10 IoT Enterprise 2019 LTSC - 64 bit |
| | Box PC | Machine Control | 32 axes | | Intel® Core™ i5 | 7440EQ (2.9 GHz) | Active cooling (fan) | 32 GB RAM (non ECC) | 256 GB CFast MLC | Windows 10 IoT Enterprise 2019 LTSB - 64 bit | No Expansion | NYML | DVI-I | Aluminium, black | | | | 56 mm | Machine Controller for 32 axes, Industrial Box PC with Intel® Core™ i5-7440EQ, 32 GB RAM (Non-ECC), 256 GB CFast MLC, Windows 10 IoT Enterprise 2019 LTSC - 64 bit, NYML Port |
| | Box PC | Machine Control | 32 axes | | Intel® Core™ i7 | 4700EQ (2.4 GHz) | Active cooling (fan) | 8 GB RAM (non ECC) | 32 GB SSD | WES 7 (64 bits) | 1 x PCIe slot (X4 lanes) | RS-232 | DVI-I | Aluminium, black | | | | 89 mm | Machine Controller for 32 axes, Industrial Box PC with Intel® Core™ i7-4700EQ, 8 GB DRAM (non-ECC), 32 GB SSD-SLC, WES 7 (64-bit), PCIe slot, RS-232 |
| | Box PC | Machine Control | 32 axes | | Intel® Core™ i7 | 4700EQ (2.4 GHz) | Active cooling (fan) | 8 GB RAM (non ECC) | 32 GB SSD | WES 7 (64 bits) | 1 x PCIe slot (X4 lanes) | DVI-D | DVI-I | Aluminium, black | | | | 89 mm | Machine Controller for 32 axes, Industrial Box PC with Intel® Core™ i7-4700EQ, 8 GB DRAM (non-ECC), 32 GB SSD-SLC, WES 7 (64-bit), PCIe slot, extra DVI-D |
| | Box PC | Machine Control | 32 axes | | Intel® Core™ i7 | 4700EQ (2.4 GHz) | Active cooling (fan) | 8 GB RAM (non ECC) | 32 GB SSD | WES 7 (64 bits) | 1 x PCIe slot (X4 lanes) | NYML | DVI-I | Aluminium, black | | | | 89 mm | Machine Controller for 32 axes, Industrial Box PC with Intel® Core™ i7-4700EQ, 8 GB DRAM (non-ECC), 32 GB SSD-SLC, WES 7 (64-bit), PCIe slot, NYML port |
| | Box PC | Machine Control | 32 axes | | Intel® Core™ i7 | 4700EQ (2.4 GHz) | Active cooling (fan) | 8 GB RAM (non ECC) | 64 GB SSD | WES 7 (64 bits) | 1 x PCIe slot (X4 lanes) | RS-232 | DVI-I | Aluminium, black | | | | 89 mm | Machine Controller for 32 axes, Industrial Box PC with Intel® Core™ i7-4700EQ, 8 GB DRAM (non-ECC), 64 GB SSD-SLC, WES 7 (64-bit), PCIe slot, RS-232 |
| | Box PC | Machine Control | 32 axes | | Intel® Core™ i7 | 4700EQ (2.4 GHz) | Active cooling (fan) | 8 GB RAM (non ECC) | 64 GB SSD | WES 7 (64 bits) | 1 x PCIe slot (X4 lanes) | DVI-D | DVI-I | Aluminium, black | | | | 89 mm | Machine Controller for 32 axes, Industrial Box PC with Intel® Core™ i7-4700EQ, 8 GB DRAM (non-ECC), 64 GB SSD-SLC, WES 7 (64-bit), PCIe slot, extra DVI-D |
| | Box PC | Machine Control | 32 axes | | Intel® Core™ i7 | 4700EQ (2.4 GHz) | Active cooling (fan) | 8 GB RAM (non ECC) | 64 GB SSD | WES 7 (64 bits) | 1 x PCIe slot (X4 lanes) | NYML | DVI-I | Aluminium, black | | | | 89 mm | Machine Controller for 32 axes, Industrial Box PC with Intel® Core™ i7-4700EQ, 8 GB DRAM (non-ECC), 64 GB SSD-SLC, WES 7 (64-bit), PCIe slot, NYML port |
| | Box PC | Machine Control | 32 axes | | Intel® Core™ i7 | 4700EQ (2.4 GHz) | Active cooling (fan) | 8 GB RAM (non ECC) | 320 GB HDD | WES 7 (64 bits) | 1 x PCIe slot (X4 lanes) | RS-232 | DVI-I | Aluminium, black | | | | 89 mm | Machine Controller for 32 axes, Industrial Box PC with Intel® Core™ i7-4700EQ, 8 GB DRAM (non-ECC), 320 GB HDD, WES 7 (64-bit), PCIe slot, RS-232 |
| | Box PC | Machine Control | 32 axes | | Intel® Core™ i7 | 4700EQ (2.4 GHz) | Active cooling (fan) | 8 GB RAM (non ECC) | 320 GB HDD | WES 7 (64 bits) | 1 x PCIe slot (X4 lanes) | DVI-D | DVI-I | Aluminium, black | | | | 89 mm | Machine Controller for 32 axes, Industrial Box PC with Intel® Core™ i7-4700EQ, 8 GB DRAM (non-ECC), 320 GB HDD, WES 7 (64-bit), PCIe slot, extra DVI-D |
| | Box PC | Machine Control | 32 axes | | Intel® Core™ i7 | 4700EQ (2.4 GHz) | Active cooling (fan) | 8 GB RAM (non ECC) | 320 GB HDD | WES 7 (64 bits) | 1 x PCIe slot (X4 lanes) | NYML | DVI-I | Aluminium, black | | | | 89 mm | Machine Controller for 32 axes, Industrial Box PC with Intel® Core™ i7-4700EQ, 8 GB DRAM (non-ECC), 320 GB HDD, WES 7 (64-bit), PCIe slot, NYML port |
| | Box PC | Machine Control | 32 axes | | Intel® Core™ i7 | 4700EQ (2.4 GHz) | Active cooling (fan) | 8 GB RAM (non ECC) | 128 GB SSD | WES 7 (64 bits) | 1 x PCIe slot (X4 lanes) | RS-232 | DVI-I | Aluminium, black | | | | 89 mm | Machine Controller for 32 axes, Industrial Box PC with Intel® Core™ i7-4700EQ, 8 GB DRAM (non-ECC), 128 GB SSD-iMLC, WES 7 (64-bit), PCIe slot, RS-232 |
| | Box PC | Machine Control | 32 axes | | Intel® Core™ i7 | 4700EQ (2.4 GHz) | Active cooling (fan) | 8 GB RAM (non ECC) | 128 GB SSD | WES 7 (64 bits) | 1 x PCIe slot (X4 lanes) | DVI-D | DVI-I | Aluminium, black | | | | 89 mm | Machine Controller for 32 axes, Industrial Box PC with Intel® Core™ i7-4700EQ, 8 GB DRAM (non-ECC), 128 GB SSD-iMLC, WES 7 (64-bit), PCIe slot, extra DVI-D |
| | Box PC | Machine Control | 32 axes | | Intel® Core™ i7 | 4700EQ (2.4 GHz) | Active cooling (fan) | 8 GB RAM (non ECC) | 128 GB SSD | WES 7 (64 bits) | 1 x PCIe slot (X4 lanes) | NYML | DVI-I | Aluminium, black | | | | 89 mm | Machine Controller for 32 axes, Industrial Box PC with Intel® Core™ i7-4700EQ, 8 GB DRAM (non-ECC), 128 GB SSD-iMLC, WES 7 (64-bit), PCIe slot, NYML port |
| | Box PC | Machine Control | 32 axes | | Intel® Core™ i5 | 7440EQ (2.9 GHz) | Active cooling (fan) | 8 GB RAM (non ECC) | 64 GB SSD | Windows 10 IoT Enterprise 2019 LTSB - 64 bit | 1 x PCIe slot (X4 lanes) | RS-232 | DVI-I | Aluminium, black | | | | 89 mm | Machine Controller for 32 axes, Industrial Box PC with Intel® Core™ i5-7440EQ, 8 GB RAM (non ECC), 64 GB SSD SLC, Windows 10 IoT Enterprise 2019 LTSC - 64 bit, RS-232C |
| | Box PC | Machine Control | 32 axes | | Intel® Core™ i5 | 7440EQ (2.9 GHz) | Active cooling (fan) | 8 GB RAM (non ECC) | 64 GB SSD | Windows 10 IoT Enterprise 2019 LTSB - 64 bit | 1 x PCIe slot (X4 lanes) | DVI-D | DVI-I | Aluminium, black | | | | 89 mm | Machine Controller for 32 axes, Industrial Box PC with Intel® Core™ i5-7440EQ, 8 GB RAM (non ECC), 64 GB SSD SLC, Windows 10 IoT Enterprise 2019 LTSC - 64 bit, DVI-D |
| | Box PC | Machine Control | 32 axes | | Intel® Core™ i5 | 7440EQ (2.9 GHz) | Active cooling (fan) | 8 GB RAM (non ECC) | 64 GB SSD | Windows 10 IoT Enterprise 2019 LTSB - 64 bit | 1 x PCIe slot (X4 lanes) | NYML | DVI-I | Aluminium, black | | | | 89 mm | Machine Controller for 32 axes, Industrial Box PC with Intel® Core™ i5-7440EQ, 8 GB RAM (non ECC), 64 GB SSD SLC, Windows 10 IoT Enterprise 2019 LTSC - 64 bit, NYML Port |
| | Box PC | Machine Control | 32 axes | | Intel® Core™ i5 | 7440EQ (2.9 GHz) | Active cooling (fan) | 8 GB RAM (non ECC) | 128 GB SSD | Windows 10 IoT Enterprise 2019 LTSB - 64 bit | 1 x PCIe slot (X4 lanes) | RS-232 | DVI-I | Aluminium, black | | | | 89 mm | Machine Controller for 32 axes, Industrial Box PC with Intel® Core™ i5-7440EQ, 8 GB RAM (non ECC), 128 GB SSD MLC, Windows 10 IoT Enterprise 2019 LTSC - 64 bit, RS-232C |
| | Box PC | Machine Control | 32 axes | | Intel® Core™ i5 | 7440EQ (2.9 GHz) | Active cooling (fan) | 8 GB RAM (non ECC) | 128 GB SSD | Windows 10 IoT Enterprise 2019 LTSB - 64 bit | 1 x PCIe slot (X4 lanes) | DVI-D | DVI-I | Aluminium, black | | | | 89 mm | Machine Controller for 32 axes, Industrial Box PC with Intel® Core™ i5-7440EQ, 8 GB RAM (non ECC), 128 GB SSD MLC, Windows 10 IoT Enterprise 2019 LTSC - 64 bit, DVI-D |
| | Box PC | Machine Control | 32 axes | | Intel® Core™ i5 | 7440EQ (2.9 GHz) | Active cooling (fan) | 8 GB RAM (non ECC) | 128 GB SSD | Windows 10 IoT Enterprise 2019 LTSB - 64 bit | 1 x PCIe slot (X4 lanes) | NYML | DVI-I | Aluminium, black | | | | 89 mm | Machine Controller for 32 axes, Industrial Box PC with Intel® Core™ i5-7440EQ, 8 GB RAM (non ECC), 128 GB SSD MLC, Windows 10 IoT Enterprise 2019 LTSC - 64 bit, NYML Port |
| | Box PC | Machine Control | 32 axes | | Intel® Core™ i5 | 7440EQ (2.9 GHz) | Active cooling (fan) | 8 GB RAM (non ECC) | 1 TB SSD 3DTLC | Windows 10 IoT Enterprise 2019 LTSB - 64 bit | 1 x PCIe slot (X4 lanes) | RS-232 | DVI-I | Aluminium, black | | | | 89 mm | Machine Controller for 32 axes, Industrial Box PC with Intel® Core™ i5-7440EQ, 8 GB RAM (non ECC), 1 TB SSD 3D TLC, Windows 10 IoT Enterprise 2019 LTSC - 64 bit, RS-232C |
| | Box PC | Machine Control | 32 axes | | Intel® Core™ i5 | 7440EQ (2.9 GHz) | Active cooling (fan) | 8 GB RAM (non ECC) | 1 TB SSD 3DTLC | Windows 10 IoT Enterprise 2019 LTSB - 64 bit | 1 x PCIe slot (X4 lanes) | DVI-D | DVI-I | Aluminium, black | | | | 89 mm | Machine Controller for 32 axes, Industrial Box PC with Intel® Core™ i5-7440EQ, 8 GB RAM (non ECC), 1 TB SSD 3D TLC, Windows 10 IoT Enterprise 2019 LTSC - 64 bit, DVI-D |
| | Box PC | Machine Control | 32 axes | | Intel® Core™ i5 | 7440EQ (2.9 GHz) | Active cooling (fan) | 8 GB RAM (non ECC) | 1 TB SSD 3DTLC | Windows 10 IoT Enterprise 2019 LTSB - 64 bit | 1 x PCIe slot (X4 lanes) | NYML | DVI-I | Aluminium, black | | | | 89 mm | Machine Controller for 32 axes, Industrial Box PC with Intel® Core™ i5-7440EQ, 8 GB RAM (non ECC), 1 TB SSD 3D TLC, Windows 10 IoT Enterprise 2019 LTSC - 64 bit, NYML Port |
| | Box PC | Machine Control | 32 axes | | Intel® Core™ i5 | 7440EQ (2.9 GHz) | Active cooling (fan) | 32 GB RAM (non ECC) | 64 GB SSD | Windows 10 IoT Enterprise 2019 LTSB - 64 bit | 1 x PCIe slot (X4 lanes) | RS-232 | DVI-I | Aluminium, black | | | | 89 mm | Machine Controller for 32 axes, Industrial Box PC with Intel® Core™ i5-7440EQ, 32 GB RAM (Non-ECC), 64 GB SSD SLC, Windows 10 IoT Enterprise 2019 LTSC - 64 bit, RS-232C |
| | Box PC | Machine Control | 32 axes | | Intel® Core™ i5 | 7440EQ (2.9 GHz) | Active cooling (fan) | 32 GB RAM (non ECC) | 64 GB SSD | Windows 10 IoT Enterprise 2019 LTSB - 64 bit | 1 x PCIe slot (X4 lanes) | DVI-D | DVI-I | Aluminium, black | | | | 89 mm | Machine Controller for 32 axes, Industrial Box PC with Intel® Core™ i5-7440EQ, 32 GB RAM (Non-ECC), 64 GB SSD SLC, Windows 10 IoT Enterprise 2019 LTSC - 64 bit, DVI-D |
| | Box PC | Machine Control | 32 axes | | Intel® Core™ i5 | 7440EQ (2.9 GHz) | Active cooling (fan) | 32 GB RAM (non ECC) | 64 GB SSD | Windows 10 IoT Enterprise 2019 LTSB - 64 bit | 1 x PCIe slot (X4 lanes) | NYML | DVI-I | Aluminium, black | | | | 89 mm | Machine Controller for 32 axes, Industrial Box PC with Intel® Core™ i5-7440EQ, 32 GB RAM (Non-ECC), 64 GB SSD SLC, Windows 10 IoT Enterprise 2019 LTSC - 64 bit, NYML Port |
| | Box PC | Machine Control | 32 axes | | Intel® Core™ i5 | 7440EQ (2.9 GHz) | Active cooling (fan) | 32 GB RAM (non ECC) | 128 GB SSD | Windows 10 IoT Enterprise 2019 LTSB - 64 bit | 1 x PCIe slot (X4 lanes) | RS-232 | DVI-I | Aluminium, black | | | | 89 mm | Machine Controller for 32 axes, Industrial Box PC with Intel® Core™ i5-7440EQ, 32 GB RAM (Non-ECC), 128 GB SSD MLC, Windows 10 IoT Enterprise 2019 LTSC - 64 bit, RS-232C |
| | Box PC | Machine Control | 32 axes | | Intel® Core™ i5 | 7440EQ (2.9 GHz) | Active cooling (fan) | 32 GB RAM (non ECC) | 128 GB SSD | Windows 10 IoT Enterprise 2019 LTSB - 64 bit | 1 x PCIe slot (X4 lanes) | DVI-D | DVI-I | Aluminium, black | | | | 89 mm | Machine Controller for 32 axes, Industrial Box PC with Intel® Core™ i5-7440EQ, 32 GB RAM (Non-ECC), 128 GB SSD MLC, Windows 10 IoT Enterprise 2019 LTSC - 64 bit, DVI-D |
| | Box PC | Machine Control | 32 axes | | Intel® Core™ i5 | 7440EQ (2.9 GHz) | Active cooling (fan) | 32 GB RAM (non ECC) | 128 GB SSD | Windows 10 IoT Enterprise 2019 LTSB - 64 bit | 1 x PCIe slot (X4 lanes) | NYML | DVI-I | Aluminium, black | | | | 89 mm | Machine Controller for 32 axes, Industrial Box PC with Intel® Core™ i5-7440EQ, 32 GB RAM (Non-ECC), 128 GB SSD MLC, Windows 10 IoT Enterprise 2019 LTSC - 64 bit, NYML Port |
| | Box PC | Machine Control | 32 axes | | Intel® Core™ i5 | 7440EQ (2.9 GHz) | Active cooling (fan) | 32 GB RAM (non ECC) | 1 TB SSD 3DTLC | Windows 10 IoT Enterprise 2019 LTSB - 64 bit | 1 x PCIe slot (X4 lanes) | RS-232 | DVI-I | Aluminium, black | | | | 89 mm | Machine Controller for 32 axes, Industrial Box PC with Intel® Core™ i5-7440EQ, 32 GB RAM (Non-ECC), 1 TB SSD 3D TLC, Windows 10 IoT Enterprise 2019 LTSC - 64 bit, RS-232C |
| | Box PC | Machine Control | 32 axes | | Intel® Core™ i5 | 7440EQ (2.9 GHz) | Active cooling (fan) | 32 GB RAM (non ECC) | 1 TB SSD 3DTLC | Windows 10 IoT Enterprise 2019 LTSB - 64 bit | 1 x PCIe slot (X4 lanes) | DVI-D | DVI-I | Aluminium, black | | | | 89 mm | Machine Controller for 32 axes, Industrial Box PC with Intel® Core™ i5-7440EQ, 32 GB RAM (Non-ECC), 1 TB SSD 3D TLC, Windows 10 IoT Enterprise 2019 LTSC - 64 bit, DVI-D |
| | Box PC | Machine Control | 32 axes | | Intel® Core™ i5 | 7440EQ (2.9 GHz) | Active cooling (fan) | 32 GB RAM (non ECC) | 1 TB SSD 3DTLC | Windows 10 IoT Enterprise 2019 LTSB - 64 bit | 1 x PCIe slot (X4 lanes) | NYML | DVI-I | Aluminium, black | | | | 89 mm | Machine Controller for 32 axes, Industrial Box PC with Intel® Core™ i5-7440EQ, 32 GB RAM (Non-ECC), 1 TB SSD 3D TLC, Windows 10 IoT Enterprise 2019 LTSC - 64 bit, NYML Port |
| | Box PC | Machine Control | 64 axes | | Intel® Core™ i5 | 7440EQ (2.9 GHz) | Active cooling (fan) | 8 GB RAM (non ECC) | 128 GB CFast MLC | Windows 10 IoT Enterprise 2019 LTSB - 64 bit | No Expansion | No Port | DVI-I | Aluminium, black | | | | 56 mm | Machine Controller for 64 axes, Industrial Box PC with Intel® Core™ i5-7440EQ, 8 GB RAM (non ECC), 128 GB CFast MLC, Windows 10 IoT Enterprise 2019 LTSC - 64 bit |
| | Box PC | Machine Control | 64 axes | | Intel® Core™ i5 | 7440EQ (2.9 GHz) | Active cooling (fan) | 8 GB RAM (non ECC) | 128 GB CFast MLC | Windows 10 IoT Enterprise 2019 LTSB - 64 bit | No Expansion | NYML | DVI-I | Aluminium, black | | | | 56 mm | Machine Controller for 64 axes, Industrial Box PC with Intel® Core™ i5-7440EQ, 8 GB RAM (non ECC), 128 GB CFast MLC, Windows 10 IoT Enterprise 2019 LTSC - 64 bit, NYML Port |
| | Box PC | Machine Control | 64 axes | | Intel® Core™ i5 | 7440EQ (2.9 GHz) | Active cooling (fan) | 8 GB RAM (non ECC) | 256 GB CFast MLC | Windows 10 IoT Enterprise 2019 LTSB - 64 bit | No Expansion | No Port | DVI-I | Aluminium, black | | | | 56 mm | Machine Controller for 64 axes, Industrial Box PC with Intel® Core™ i5-7440EQ, 8 GB RAM (non ECC), 256 GB CFast MLC, Windows 10 IoT Enterprise 2019 LTSC - 64 bit |
| | Box PC | Machine Control | 64 axes | | Intel® Core™ i5 | 7440EQ (2.9 GHz) | Active cooling (fan) | 8 GB RAM (non ECC) | 256 GB CFast MLC | Windows 10 IoT Enterprise 2019 LTSB - 64 bit | No Expansion | NYML | DVI-I | Aluminium, black | | | | 56 mm | Machine Controller for 64 axes, Industrial Box PC with Intel® Core™ i5-7440EQ, 8 GB RAM (non ECC), 256 GB CFast MLC, Windows 10 IoT Enterprise 2019 LTSC - 64 bit, NYML Port |
| | Box PC | Machine Control | 64 axes | | Intel® Core™ i5 | 7440EQ (2.9 GHz) | Active cooling (fan) | 32 GB RAM (non ECC) | 128 GB CFast MLC | Windows 10 IoT Enterprise 2019 LTSB - 64 bit | No Expansion | No Port | DVI-I | Aluminium, black | | | | 56 mm | Machine Controller for 64 axes, Industrial Box PC with Intel® Core™ i5-7440EQ, 32 GB RAM (Non-ECC), 128 GB CFast MLC, Windows 10 IoT Enterprise 2019 LTSC - 64 bit |
| | Box PC | Machine Control | 64 axes | | Intel® Core™ i5 | 7440EQ (2.9 GHz) | Active cooling (fan) | 32 GB RAM (non ECC) | 128 GB CFast MLC | Windows 10 IoT Enterprise 2019 LTSB - 64 bit | No Expansion | NYML | DVI-I | Aluminium, black | | | | 56 mm | Machine Controller for 64 axes, Industrial Box PC with Intel® Core™ i5-7440EQ, 32 GB RAM (Non-ECC), 128 GB CFast MLC, Windows 10 IoT Enterprise 2019 LTSC - 64 bit, NYML Port |
| | Box PC | Machine Control | 64 axes | | Intel® Core™ i5 | 7440EQ (2.9 GHz) | Active cooling (fan) | 32 GB RAM (non ECC) | 256 GB CFast MLC | Windows 10 IoT Enterprise 2019 LTSB - 64 bit | No Expansion | No Port | DVI-I | Aluminium, black | | | | 56 mm | Machine Controller for 64 axes, Industrial Box PC with Intel® Core™ i5-7440EQ, 32 GB RAM (Non-ECC), 256 GB CFast MLC, Windows 10 IoT Enterprise 2019 LTSC - 64 bit |
| | Box PC | Machine Control | 64 axes | | Intel® Core™ i5 | 7440EQ (2.9 GHz) | Active cooling (fan) | 32 GB RAM (non ECC) | 256 GB CFast MLC | Windows 10 IoT Enterprise 2019 LTSB - 64 bit | No Expansion | NYML | DVI-I | Aluminium, black | | | | 56 mm | Machine Controller for 64 axes, Industrial Box PC with Intel® Core™ i5-7440EQ, 32 GB RAM (Non-ECC), 256 GB CFast MLC, Windows 10 IoT Enterprise 2019 LTSC - 64 bit, NYML Port |
| | Box PC | Machine Control | 64 axes | | Intel® Core™ i7 | 4700EQ (2.4 GHz) | Active cooling (fan) | 8 GB RAM (non ECC) | 32 GB SSD | WES 7 (64 bits) | 1 x PCIe slot (X4 lanes) | RS-232 | DVI-I | Aluminium, black | | | | 89 mm | Machine Controller for 64 axes, Industrial Box PC with Intel® Core™ i7-4700EQ, 8 GB DRAM (non-ECC), 32 GB SSD-SLC, WES 7 (64-bit), PCIe slot, RS-232 |
| | Box PC | Machine Control | 64 axes | | Intel® Core™ i7 | 4700EQ (2.4 GHz) | Active cooling (fan) | 8 GB RAM (non ECC) | 32 GB SSD | WES 7 (64 bits) | 1 x PCIe slot (X4 lanes) | DVI-D | DVI-I | Aluminium, black | | | | 89 mm | Machine Controller for 64 axes, Industrial Box PC with Intel® Core™ i7-4700EQ, 8 GB DRAM (non-ECC), 32 GB SSD-SLC, WES 7 (64-bit), PCIe slot, extra DVI-D |
| | Box PC | Machine Control | 64 axes | | Intel® Core™ i7 | 4700EQ (2.4 GHz) | Active cooling (fan) | 8 GB RAM (non ECC) | 32 GB SSD | WES 7 (64 bits) | 1 x PCIe slot (X4 lanes) | NYML | DVI-I | Aluminium, black | | | | 89 mm | Machine Controller for 64 axes, Industrial Box PC with Intel® Core™ i7-4700EQ, 8 GB DRAM (non-ECC), 32 GB SSD-SLC, WES 7 (64-bit), PCIe slot, NYML port |
| | Box PC | Machine Control | 64 axes | | Intel® Core™ i7 | 4700EQ (2.4 GHz) | Active cooling (fan) | 8 GB RAM (non ECC) | 64 GB SSD | WES 7 (64 bits) | 1 x PCIe slot (X4 lanes) | RS-232 | DVI-I | Aluminium, black | | | | 89 mm | Machine Controller for 64 axes, Industrial Box PC with Intel® Core™ i7-4700EQ, 8 GB DRAM (non-ECC), 64 GB SSD-SLC, WES 7 (64-bit), PCIe slot, RS-232 |
| | Box PC | Machine Control | 64 axes | | Intel® Core™ i7 | 4700EQ (2.4 GHz) | Active cooling (fan) | 8 GB RAM (non ECC) | 64 GB SSD | WES 7 (64 bits) | 1 x PCIe slot (X4 lanes) | DVI-D | DVI-I | Aluminium, black | | | | 89 mm | Machine Controller for 64 axes, Industrial Box PC with Intel® Core™ i7-4700EQ, 8 GB DRAM (non-ECC), 64 GB SSD-SLC, WES 7 (64-bit), PCIe slot, extra DVI-D |
| | Box PC | Machine Control | 64 axes | | Intel® Core™ i7 | 4700EQ (2.4 GHz) | Active cooling (fan) | 8 GB RAM (non ECC) | 64 GB SSD | WES 7 (64 bits) | 1 x PCIe slot (X4 lanes) | NYML | DVI-I | Aluminium, black | | | | 89 mm | Machine Controller for 64 axes, Industrial Box PC with Intel® Core™ i7-4700EQ, 8 GB DRAM (non-ECC), 64 GB SSD-SLC, WES 7 (64-bit), PCIe slot, NYML port |
| | Box PC | Machine Control | 64 axes | | Intel® Core™ i7 | 4700EQ (2.4 GHz) | Active cooling (fan) | 8 GB RAM (non ECC) | 320 GB HDD | WES 7 (64 bits) | 1 x PCIe slot (X4 lanes) | RS-232 | DVI-I | Aluminium, black | | | | 89 mm | Machine Controller for 64 axes, Industrial Box PC with Intel® Core™ i7-4700EQ, 8 GB DRAM (non-ECC), 320 GB HDD, WES 7 (64-bit), PCIe slot, RS-232 |
| | Box PC | Machine Control | 64 axes | | Intel® Core™ i7 | 4700EQ (2.4 GHz) | Active cooling (fan) | 8 GB RAM (non ECC) | 320 GB HDD | WES 7 (64 bits) | 1 x PCIe slot (X4 lanes) | DVI-D | DVI-I | Aluminium, black | | | | 89 mm | Machine Controller for 64 axes, Industrial Box PC with Intel® Core™ i7-4700EQ, 8 GB DRAM (non-ECC), 320 GB HDD, WES 7 (64-bit), PCIe slot, extra DVI-D |
| | Box PC | Machine Control | 64 axes | | Intel® Core™ i7 | 4700EQ (2.4 GHz) | Active cooling (fan) | 8 GB RAM (non ECC) | 320 GB HDD | WES 7 (64 bits) | 1 x PCIe slot (X4 lanes) | NYML | DVI-I | Aluminium, black | | | | 89 mm | Machine Controller for 64 axes, Industrial Box PC with Intel® Core™ i7-4700EQ, 8 GB DRAM (non-ECC), 320 GB HDD, WES 7 (64-bit), PCIe slot, NYML port |
| | Box PC | Machine Control | 64 axes | | Intel® Core™ i7 | 4700EQ (2.4 GHz) | Active cooling (fan) | 8 GB RAM (non ECC) | 128 GB SSD | WES 7 (64 bits) | 1 x PCIe slot (X4 lanes) | RS-232 | DVI-I | Aluminium, black | | | | 89 mm | Machine Controller for 64 axes, Industrial Box PC with Intel® Core™ i7-4700EQ, 8 GB DRAM (non-ECC), 128 GB SSD-iMLC, WES 7 (64-bit), PCIe slot, RS-232 |
| | Box PC | Machine Control | 64 axes | | Intel® Core™ i7 | 4700EQ (2.4 GHz) | Active cooling (fan) | 8 GB RAM (non ECC) | 128 GB SSD | WES 7 (64 bits) | 1 x PCIe slot (X4 lanes) | DVI-D | DVI-I | Aluminium, black | | | | 89 mm | Machine Controller for 64 axes, Industrial Box PC with Intel® Core™ i7-4700EQ, 8 GB DRAM (non-ECC), 128 GB SSD-iMLC, WES 7 (64-bit), PCIe slot, extra DVI-D |
| | Box PC | Machine Control | 64 axes | | Intel® Core™ i7 | 4700EQ (2.4 GHz) | Active cooling (fan) | 8 GB RAM (non ECC) | 128 GB SSD | WES 7 (64 bits) | 1 x PCIe slot (X4 lanes) | NYML | DVI-I | Aluminium, black | | | | 89 mm | Machine Controller for 64 axes, Industrial Box PC with Intel® Core™ i7-4700EQ, 8 GB DRAM (non-ECC), 128 GB SSD-iMLC, WES 7 (64-bit), PCIe slot, NYML port |
| | Box PC | Machine Control | 64 axes | | Intel® Core™ i5 | 7440EQ (2.9 GHz) | Active cooling (fan) | 8 GB RAM (non ECC) | 64 GB SSD | Windows 10 IoT Enterprise 2019 LTSB - 64 bit | 1 x PCIe slot (X4 lanes) | RS-232 | DVI-I | Aluminium, black | | | | 89 mm | Machine Controller for 64 axes, Industrial Box PC with Intel® Core™ i5-7440EQ, 8 GB RAM (non ECC), 64 GB SSD SLC, Windows 10 IoT Enterprise 2019 LTSC - 64 bit, RS-232C |
| | Box PC | Machine Control | 64 axes | | Intel® Core™ i5 | 7440EQ (2.9 GHz) | Active cooling (fan) | 8 GB RAM (non ECC) | 64 GB SSD | Windows 10 IoT Enterprise 2019 LTSB - 64 bit | 1 x PCIe slot (X4 lanes) | DVI-D | DVI-I | Aluminium, black | | | | 89 mm | Machine Controller for 64 axes, Industrial Box PC with Intel® Core™ i5-7440EQ, 8 GB RAM (non ECC), 64 GB SSD SLC, Windows 10 IoT Enterprise 2019 LTSC - 64 bit, DVI-D |
| | Box PC | Machine Control | 64 axes | | Intel® Core™ i5 | 7440EQ (2.9 GHz) | Active cooling (fan) | 8 GB RAM (non ECC) | 64 GB SSD | Windows 10 IoT Enterprise 2019 LTSB - 64 bit | 1 x PCIe slot (X4 lanes) | NYML | DVI-I | Aluminium, black | | | | 89 mm | Machine Controller for 64 axes, Industrial Box PC with Intel® Core™ i5-7440EQ, 8 GB RAM (non ECC), 64 GB SSD SLC, Windows 10 IoT Enterprise 2019 LTSC - 64 bit, NYML Port |
| | Box PC | Machine Control | 64 axes | | Intel® Core™ i5 | 7440EQ (2.9 GHz) | Active cooling (fan) | 8 GB RAM (non ECC) | 128 GB SSD | Windows 10 IoT Enterprise 2019 LTSB - 64 bit | 1 x PCIe slot (X4 lanes) | RS-232 | DVI-I | Aluminium, black | | | | 89 mm | Machine Controller for 64 axes, Industrial Box PC with Intel® Core™ i5-7440EQ, 8 GB RAM (non ECC), 128 GB SSD MLC, Windows 10 IoT Enterprise 2019 LTSC - 64 bit, RS-232C |
| | Box PC | Machine Control | 64 axes | | Intel® Core™ i5 | 7440EQ (2.9 GHz) | Active cooling (fan) | 8 GB RAM (non ECC) | 128 GB SSD | Windows 10 IoT Enterprise 2019 LTSB - 64 bit | 1 x PCIe slot (X4 lanes) | DVI-D | DVI-I | Aluminium, black | | | | 89 mm | Machine Controller for 64 axes, Industrial Box PC with Intel® Core™ i5-7440EQ, 8 GB RAM (non ECC), 128 GB SSD MLC, Windows 10 IoT Enterprise 2019 LTSC - 64 bit, DVI-D |
| | Box PC | Machine Control | 64 axes | | Intel® Core™ i5 | 7440EQ (2.9 GHz) | Active cooling (fan) | 8 GB RAM (non ECC) | 128 GB SSD | Windows 10 IoT Enterprise 2019 LTSB - 64 bit | 1 x PCIe slot (X4 lanes) | NYML | DVI-I | Aluminium, black | | | | 89 mm | Machine Controller for 64 axes, Industrial Box PC with Intel® Core™ i5-7440EQ, 8 GB RAM (non ECC), 128 GB SSD MLC, Windows 10 IoT Enterprise 2019 LTSC - 64 bit, NYML Port |
| | Box PC | Machine Control | 64 axes | | Intel® Core™ i5 | 7440EQ (2.9 GHz) | Active cooling (fan) | 8 GB RAM (non ECC) | 1 TB SSD 3DTLC | Windows 10 IoT Enterprise 2019 LTSB - 64 bit | 1 x PCIe slot (X4 lanes) | RS-232 | DVI-I | Aluminium, black | | | | 89 mm | Machine Controller for 64 axes, Industrial Box PC with Intel® Core™ i5-7440EQ, 8 GB RAM (non ECC), 1 TB SSD 3D TLC, Windows 10 IoT Enterprise 2019 LTSC - 64 bit, RS-232C |
| | Box PC | Machine Control | 64 axes | | Intel® Core™ i5 | 7440EQ (2.9 GHz) | Active cooling (fan) | 8 GB RAM (non ECC) | 1 TB SSD 3DTLC | Windows 10 IoT Enterprise 2019 LTSB - 64 bit | 1 x PCIe slot (X4 lanes) | DVI-D | DVI-I | Aluminium, black | | | | 89 mm | Machine Controller for 64 axes, Industrial Box PC with Intel® Core™ i5-7440EQ, 8 GB RAM (non ECC), 1 TB SSD 3D TLC, Windows 10 IoT Enterprise 2019 LTSC - 64 bit, DVI-D |
| | Box PC | Machine Control | 64 axes | | Intel® Core™ i5 | 7440EQ (2.9 GHz) | Active cooling (fan) | 8 GB RAM (non ECC) | 1 TB SSD 3DTLC | Windows 10 IoT Enterprise 2019 LTSB - 64 bit | 1 x PCIe slot (X4 lanes) | NYML | DVI-I | Aluminium, black | | | | 89 mm | Machine Controller for 64 axes, Industrial Box PC with Intel® Core™ i5-7440EQ, 8 GB RAM (non ECC), 1 TB SSD 3D TLC, Windows 10 IoT Enterprise 2019 LTSC - 64 bit, NYML Port |
| | Box PC | Machine Control | 64 axes | | Intel® Core™ i5 | 7440EQ (2.9 GHz) | Active cooling (fan) | 32 GB RAM (non ECC) | 64 GB SSD | Windows 10 IoT Enterprise 2019 LTSB - 64 bit | 1 x PCIe slot (X4 lanes) | RS-232 | DVI-I | Aluminium, black | | | | 89 mm | Machine Controller for 64 axes, Industrial Box PC with Intel® Core™ i5-7440EQ, 32 GB RAM (Non-ECC), 64 GB SSD SLC, Windows 10 IoT Enterprise 2019 LTSC - 64 bit, RS-232C |
| | Box PC | Machine Control | 64 axes | | Intel® Core™ i5 | 7440EQ (2.9 GHz) | Active cooling (fan) | 32 GB RAM (non ECC) | 64 GB SSD | Windows 10 IoT Enterprise 2019 LTSB - 64 bit | 1 x PCIe slot (X4 lanes) | DVI-D | DVI-I | Aluminium, black | | | | 89 mm | Machine Controller for 64 axes, Industrial Box PC with Intel® Core™ i5-7440EQ, 32 GB RAM (Non-ECC), 64 GB SSD SLC, Windows 10 IoT Enterprise 2019 LTSC - 64 bit, DVI-D |
| | Box PC | Machine Control | 64 axes | | Intel® Core™ i5 | 7440EQ (2.9 GHz) | Active cooling (fan) | 32 GB RAM (non ECC) | 64 GB SSD | Windows 10 IoT Enterprise 2019 LTSB - 64 bit | 1 x PCIe slot (X4 lanes) | NYML | DVI-I | Aluminium, black | | | | 89 mm | Machine Controller for 64 axes, Industrial Box PC with Intel® Core™ i5-7440EQ, 32 GB RAM (Non-ECC), 64 GB SSD SLC, Windows 10 IoT Enterprise 2019 LTSC - 64 bit, NYML Port |
| | Box PC | Machine Control | 64 axes | | Intel® Core™ i5 | 7440EQ (2.9 GHz) | Active cooling (fan) | 32 GB RAM (non ECC) | 128 GB SSD | Windows 10 IoT Enterprise 2019 LTSB - 64 bit | 1 x PCIe slot (X4 lanes) | RS-232 | DVI-I | Aluminium, black | | | | 89 mm | Machine Controller for 64 axes, Industrial Box PC with Intel® Core™ i5-7440EQ, 32 GB RAM (Non-ECC), 128 GB SSD MLC, Windows 10 IoT Enterprise 2019 LTSC - 64 bit, RS-232C |
| | Box PC | Machine Control | 64 axes | | Intel® Core™ i5 | 7440EQ (2.9 GHz) | Active cooling (fan) | 32 GB RAM (non ECC) | 128 GB SSD | Windows 10 IoT Enterprise 2019 LTSB - 64 bit | 1 x PCIe slot (X4 lanes) | DVI-D | DVI-I | Aluminium, black | | | | 89 mm | Machine Controller for 64 axes, Industrial Box PC with Intel® Core™ i5-7440EQ, 32 GB RAM (Non-ECC), 128 GB SSD MLC, Windows 10 IoT Enterprise 2019 LTSC - 64 bit, DVI-D |
| | Box PC | Machine Control | 64 axes | | Intel® Core™ i5 | 7440EQ (2.9 GHz) | Active cooling (fan) | 32 GB RAM (non ECC) | 128 GB SSD | Windows 10 IoT Enterprise 2019 LTSB - 64 bit | 1 x PCIe slot (X4 lanes) | NYML | DVI-I | Aluminium, black | | | | 89 mm | Machine Controller for 64 axes, Industrial Box PC with Intel® Core™ i5-7440EQ, 32 GB RAM (Non-ECC), 128 GB SSD MLC, Windows 10 IoT Enterprise 2019 LTSC - 64 bit, NYML Port |
| | Box PC | Machine Control | 64 axes | | Intel® Core™ i5 | 7440EQ (2.9 GHz) | Active cooling (fan) | 32 GB RAM (non ECC) | 1 TB SSD 3DTLC | Windows 10 IoT Enterprise 2019 LTSB - 64 bit | 1 x PCIe slot (X4 lanes) | RS-232 | DVI-I | Aluminium, black | | | | 89 mm | Machine Controller for 64 axes, Industrial Box PC with Intel® Core™ i5-7440EQ, 32 GB RAM (Non-ECC), 1 TB SSD 3D TLC, Windows 10 IoT Enterprise 2019 LTSC - 64 bit, RS-232C |
| | Box PC | Machine Control | 64 axes | | Intel® Core™ i5 | 7440EQ (2.9 GHz) | Active cooling (fan) | 32 GB RAM (non ECC) | 1 TB SSD 3DTLC | Windows 10 IoT Enterprise 2019 LTSB - 64 bit | 1 x PCIe slot (X4 lanes) | DVI-D | DVI-I | Aluminium, black | | | | 89 mm | Machine Controller for 64 axes, Industrial Box PC with Intel® Core™ i5-7440EQ, 32 GB RAM (Non-ECC), 1 TB SSD 3D TLC, Windows 10 IoT Enterprise 2019 LTSC - 64 bit, DVI-D |
| | Box PC | Machine Control | 64 axes | | Intel® Core™ i5 | 7440EQ (2.9 GHz) | Active cooling (fan) | 32 GB RAM (non ECC) | 1 TB SSD 3DTLC | Windows 10 IoT Enterprise 2019 LTSB - 64 bit | 1 x PCIe slot (X4 lanes) | NYML | DVI-I | Aluminium, black | | | | 89 mm | Machine Controller for 64 axes, Industrial Box PC with Intel® Core™ i5-7440EQ, 32 GB RAM (Non-ECC), 1 TB SSD 3D TLC, Windows 10 IoT Enterprise 2019 LTSC - 64 bit, NYML Port |
| | Box PC | AI Machine Control | 16 axes | | Intel® Core™ i7 | 4700EQ (2.4 GHz) | Active cooling (fan) | 8 GB RAM (non ECC) | 128 GB SSD | WES 7 (64 bits) | 1 x PCIe slot (X4 lanes) | RS-232 | DVI-I | Aluminium, black | | | | 89 mm | AI Machine Controller for 16 axes, Industrial Box PC with Intel® Core™ i7-4700EQ, 8 GB DRAM (non-ECC), 128 GB SSD-iMLC, WES 7 (64-bit), PCIe slot, RS-232 |
| | Box PC | AI Machine Control | 16 axes | | Intel® Core™ i7 | 4700EQ (2.4 GHz) | Active cooling (fan) | 8 GB RAM (non ECC) | 128 GB SSD | WES 7 (64 bits) | 1 x PCIe slot (X4 lanes) | DVI-D | DVI-I | Aluminium, black | | | | 89 mm | AI Machine Controller for 16 axes, Industrial Box PC with Intel® Core™ i7-4700EQ, 8 GB DRAM (non-ECC), 128 GB SSD-iMLC, WES 7 (64-bit), PCIe slot, extra DVI-D |
| | Box PC | AI Machine Control | 16 axes | | Intel® Core™ i5 | 7440EQ (2.9 GHz) | Active cooling (fan) | 32 GB RAM (non ECC) | 256 GB SSD | Windows 10 IoT Enterprise 2019 LTSB - 64 bit | 1 x PCIe slot (X4 lanes) | RS-232 | DVI-I | Aluminium, black | | | | 89 mm | AI Machine Controller for 16 axes, Industrial Box PC with Intel® Core™ i5-7440EQ, 32 GB RAM (non-ECC), 128 GBx2 SSD-iMLC/pSLC, Windows 10 IoT Enterprise 2019 LTSC - 64 bit, PCIe slot, RS-232 |
| | Box PC | AI Machine Control | 16 axes | | Intel® Core™ i5 | 7440EQ (2.9 GHz) | Active cooling (fan) | 32 GB RAM (non ECC) | 256 GB SSD | Windows 10 IoT Enterprise 2019 LTSB - 64 bit | 1 x PCIe slot (X4 lanes) | DVI-D | DVI-I | Aluminium, black | | | | 89 mm | AI Machine Controller for 16 axes, Industrial Box PC with Intel® Core™ i5-7440EQ, 32 GB RAM (non-ECC), 128 GBx2 SSD-iMLC/pSLC, Windows 10 IoT Enterprise 2019 LTSC - 64 bit, PCIe slot, extra DVI-D |
| | Box PC | AI Machine Control | 32 axes | | Intel® Core™ i7 | 4700EQ (2.4 GHz) | Active cooling (fan) | 8 GB RAM (non ECC) | 128 GB SSD | WES 7 (64 bits) | 1 x PCIe slot (X4 lanes) | RS-232 | DVI-I | Aluminium, black | | | | 89 mm | AI Machine Controller for 32 axes, Industrial Box PC with Intel® Core™ i7-4700EQ, 8 GB DRAM (non-ECC), 128 GB SSD-iMLC, WES 7 (64-bit), PCIe slot, RS-232 |
| | Box PC | AI Machine Control | 32 axes | | Intel® Core™ i7 | 4700EQ (2.4 GHz) | Active cooling (fan) | 8 GB RAM (non ECC) | 128 GB SSD | WES 7 (64 bits) | 1 x PCIe slot (X4 lanes) | DVI-D | DVI-I | Aluminium, black | | | | 89 mm | AI Machine Controller for 32 axes, Industrial Box PC with Intel® Core™ i7-4700EQ, 8 GB DRAM (non-ECC), 128 GB SSD-iMLC, WES 7 (64-bit), PCIe slot, extra DVI-D |
| | Box PC | AI Machine Control | 32 axes | | Intel® Core™ i5 | 7440EQ (2.9 GHz) | Active cooling (fan) | 32 GB RAM (non ECC) | 256 GB SSD | Windows 10 IoT Enterprise 2019 LTSB - 64 bit | 1 x PCIe slot (X4 lanes) | RS-232 | DVI-I | Aluminium, black | | | | 89 mm | AI Machine Controller for 32 axes, Industrial Box PC with Intel® Core™ i5-7440EQ, 32 GB RAM (non-ECC), 128 GBx2 SSD-iMLC/pSLC, Windows 10 IoT Enterprise 2019 LTSC - 64 bit, PCIe slot, RS-233 |
| | Box PC | AI Machine Control | 32 axes | | Intel® Core™ i5 | 7440EQ (2.9 GHz) | Active cooling (fan) | 32 GB RAM (non ECC) | 256 GB SSD | Windows 10 IoT Enterprise 2019 LTSB - 64 bit | 1 x PCIe slot (X4 lanes) | DVI-D | DVI-I | Aluminium, black | | | | 89 mm | AI Machine Controller for 32 axes, Industrial Box PC with Intel® Core™ i5-7440EQ, 32 GB RAM (non-ECC), 128 GBx2 SSD-iMLC/pSLC, Windows 10 IoT Enterprise 2019 LTSC - 64 bit, PCIe slot, extra DVI-D |
| | Box PC | AI Machine Control | 64 axes | | Intel® Core™ i7 | 4700EQ (2.4 GHz) | Active cooling (fan) | 8 GB RAM (non ECC) | 128 GB SSD | WES 7 (64 bits) | 1 x PCIe slot (X4 lanes) | RS-232 | DVI-I | Aluminium, black | | | | 89 mm | AI Machine Controller for 64 axes, Industrial Box PC with Intel® Core™ i7-4700EQ, 8 GB DRAM (non-ECC), 128 GB SSD-iMLC, WES 7 (64-bit), PCIe slot, RS-232 |
| | Box PC | AI Machine Control | 64 axes | | Intel® Core™ i7 | 4700EQ (2.4 GHz) | Active cooling (fan) | 8 GB RAM (non ECC) | 128 GB SSD | WES 7 (64 bits) | 1 x PCIe slot (X4 lanes) | DVI-D | DVI-I | Aluminium, black | | | | 89 mm | AI Machine Controller for 64 axes, Industrial Box PC with Intel® Core™ i7-4700EQ, 8 GB DRAM (non-ECC), 128 GB SSD-iMLC, WES 7 (64-bit), PCIe slot, extra DVI-D |
| | Box PC | AI Machine Control | 64 axes | | Intel® Core™ i5 | 7440EQ (2.9 GHz) | Active cooling (fan) | 32 GB RAM (non ECC) | 256 GB SSD | Windows 10 IoT Enterprise 2019 LTSB - 64 bit | 1 x PCIe slot (X4 lanes) | RS-232 | DVI-I | Aluminium, black | | | | 89 mm | AI Machine Controller for 64 axes, Industrial Box PC with Intel® Core™ i5-7440EQ, 32 GB RAM (non-ECC), 128 GBx2 SSD-iMLC/pSLC, Windows 10 IoT Enterprise 2019 LTSC - 64 bit, PCIe slot, RS-234 |
| | Box PC | AI Machine Control | 64 axes | | Intel® Core™ i5 | 7440EQ (2.9 GHz) | Active cooling (fan) | 32 GB RAM (non ECC) | 256 GB SSD | Windows 10 IoT Enterprise 2019 LTSB - 64 bit | 1 x PCIe slot (X4 lanes) | DVI-D | DVI-I | Aluminium, black | | | | 89 mm | AI Machine Controller for 64 axes, Industrial Box PC with Intel® Core™ i5-7440EQ, 32 GB RAM (non-ECC), 128 GBx2 SSD-iMLC/pSLC, Windows 10 IoT Enterprise 2019 LTSC - 64 bit, PCIe slot, extra DVI-D |
| | Panel PC | Machine Control | 16 axes | 12.1 inch | Intel® Core™ i5 | 7440EQ (2.9 GHz) | Active cooling (fan) | 8 GB RAM (non ECC) | 128 GB CFast MLC | Windows 10 IoT Enterprise 2019 LTSB - 64 bit | No Expansion | No Port | DVI-I | Aluminium, black | 16:10 | 1280 | 800 | | Machine Controller for 16 axes, Industrial Panel PC with Intel® Core™ i5-7440EQ, 8 GB RAM (non ECC), 128 GB CFast MLC, Windows 10 IoT Enterprise 2019 LTSC - 64 bit, 12.1" display with capacitive touchscreen |
| | Panel PC | Machine Control | 16 axes | 12.1 inch | Intel® Core™ i5 | 7440EQ (2.9 GHz) | Active cooling (fan) | 8 GB RAM (non ECC) | 128 GB CFast MLC | Windows 10 IoT Enterprise 2019 LTSB - 64 bit | No Expansion | NYML | DVI-I | Aluminium, black | 16:10 | 1280 | 800 | | Machine Controller for 16 axes, Industrial Panel PC with Intel® Core™ i5-7440EQ, 8 GB RAM (non ECC), 128 GB CFast MLC, Windows 10 IoT Enterprise 2019 LTSC - 64 bit, NYML Port, 12.1" display with capacitive touchscreen |
| | Panel PC | Machine Control | 16 axes | 12.1 inch | Intel® Core™ i5 | 7440EQ (2.9 GHz) | Active cooling (fan) | 8 GB RAM (non ECC) | 256 GB CFast MLC | Windows 10 IoT Enterprise 2019 LTSB - 64 bit | No Expansion | No Port | DVI-I | Aluminium, black | 16:10 | 1280 | 800 | | Machine Controller for 16 axes, Industrial Panel PC with Intel® Core™ i5-7440EQ, 8 GB RAM (non ECC), 256 GB CFast MLC, Windows 10 IoT Enterprise 2019 LTSC - 64 bit, 12.1" display with capacitive touchscreen |
| | Panel PC | Machine Control | 16 axes | 12.1 inch | Intel® Core™ i5 | 7440EQ (2.9 GHz) | Active cooling (fan) | 8 GB RAM (non ECC) | 256 GB CFast MLC | Windows 10 IoT Enterprise 2019 LTSB - 64 bit | No Expansion | NYML | DVI-I | Aluminium, black | 16:10 | 1280 | 800 | | Machine Controller for 16 axes, Industrial Panel PC with Intel® Core™ i5-7440EQ, 8 GB RAM (non ECC), 256 GB CFast MLC, Windows 10 IoT Enterprise 2019 LTSC - 64 bit, NYML Port, 12.1" display with capacitive touchscreen |
| | Panel PC | Machine Control | 16 axes | 12.1 inch | Intel® Core™ i5 | 7440EQ (2.9 GHz) | Active cooling (fan) | 32 GB RAM (non ECC) | 128 GB CFast MLC | Windows 10 IoT Enterprise 2019 LTSB - 64 bit | No Expansion | No Port | DVI-I | Aluminium, black | 16:10 | 1280 | 800 | | Machine Controller for 16 axes, Industrial Panel PC with Intel® Core™ i5-7440EQ, 32 GB RAM (Non-ECC), 128 GB CFast MLC, Windows 10 IoT Enterprise 2019 LTSC - 64 bit, 12.1" display with capacitive touchscreen |
| | Panel PC | Machine Control | 16 axes | 12.1 inch | Intel® Core™ i5 | 7440EQ (2.9 GHz) | Active cooling (fan) | 32 GB RAM (non ECC) | 128 GB CFast MLC | Windows 10 IoT Enterprise 2019 LTSB - 64 bit | No Expansion | NYML | DVI-I | Aluminium, black | 16:10 | 1280 | 800 | | Machine Controller for 16 axes, Industrial Panel PC with Intel® Core™ i5-7440EQ, 32 GB RAM (Non-ECC), 128 GB CFast MLC, Windows 10 IoT Enterprise 2019 LTSC - 64 bit, NYML Port, 12.1" display with capacitive touchscreen |
| | Panel PC | Machine Control | 16 axes | 12.1 inch | Intel® Core™ i5 | 7440EQ (2.9 GHz) | Active cooling (fan) | 32 GB RAM (non ECC) | 256 GB CFast MLC | Windows 10 IoT Enterprise 2019 LTSB - 64 bit | No Expansion | No Port | DVI-I | Aluminium, black | 16:10 | 1280 | 800 | | Machine Controller for 16 axes, Industrial Panel PC with Intel® Core™ i5-7440EQ, 32 GB RAM (Non-ECC), 256 GB CFast MLC, Windows 10 IoT Enterprise 2019 LTSC - 64 bit, 12.1" display with capacitive touchscreen |
| | Panel PC | Machine Control | 16 axes | 12.1 inch | Intel® Core™ i5 | 7440EQ (2.9 GHz) | Active cooling (fan) | 32 GB RAM (non ECC) | 256 GB CFast MLC | Windows 10 IoT Enterprise 2019 LTSB - 64 bit | No Expansion | NYML | DVI-I | Aluminium, black | 16:10 | 1280 | 800 | | Machine Controller for 16 axes, Industrial Panel PC with Intel® Core™ i5-7440EQ, 32 GB RAM (Non-ECC), 256 GB CFast MLC, Windows 10 IoT Enterprise 2019 LTSC - 64 bit, NYML Port, 12.1" display with capacitive touchscreen |
| | Panel PC | Machine Control | 16 axes | 15.4 inch | Intel® Core™ i5 | 7440EQ (2.9 GHz) | Active cooling (fan) | 8 GB RAM (non ECC) | 128 GB CFast MLC | Windows 10 IoT Enterprise 2019 LTSB - 64 bit | No Expansion | No Port | DVI-I | Aluminium, black | 16:10 | 1280 | 800 | | Machine Controller for 16 axes, Industrial Panel PC with Intel® Core™ i5-7440EQ, 8 GB RAM (non ECC), 128 GB CFast MLC, Windows 10 IoT Enterprise 2019 LTSC - 64 bit, 15.4" display with capacitive touchscreen |
| | Panel PC | Machine Control | 16 axes | 15.4 inch | Intel® Core™ i5 | 7440EQ (2.9 GHz) | Active cooling (fan) | 8 GB RAM (non ECC) | 128 GB CFast MLC | Windows 10 IoT Enterprise 2019 LTSB - 64 bit | No Expansion | NYML | DVI-I | Aluminium, black | 16:10 | 1280 | 800 | | Machine Controller for 16 axes, Industrial Panel PC with Intel® Core™ i5-7440EQ, 8 GB RAM (non ECC), 128 GB CFast MLC, Windows 10 IoT Enterprise 2019 LTSC - 64 bit, NYML Port, 15.4" display with capacitive touchscreen |
| | Panel PC | Machine Control | 16 axes | 15.4 inch | Intel® Core™ i5 | 7440EQ (2.9 GHz) | Active cooling (fan) | 8 GB RAM (non ECC) | 256 GB CFast MLC | Windows 10 IoT Enterprise 2019 LTSB - 64 bit | No Expansion | No Port | DVI-I | Aluminium, black | 16:10 | 1280 | 800 | | Machine Controller for 16 axes, Industrial Panel PC with Intel® Core™ i5-7440EQ, 8 GB RAM (non ECC), 256 GB CFast MLC, Windows 10 IoT Enterprise 2019 LTSC - 64 bit, 15.4" display with capacitive touchscreen |
| | Panel PC | Machine Control | 16 axes | 15.4 inch | Intel® Core™ i5 | 7440EQ (2.9 GHz) | Active cooling (fan) | 8 GB RAM (non ECC) | 256 GB CFast MLC | Windows 10 IoT Enterprise 2019 LTSB - 64 bit | No Expansion | NYML | DVI-I | Aluminium, black | 16:10 | 1280 | 800 | | Machine Controller for 16 axes, Industrial Panel PC with Intel® Core™ i5-7440EQ, 8 GB RAM (non ECC), 256 GB CFast MLC, Windows 10 IoT Enterprise 2019 LTSC - 64 bit, NYML Port, 15.4" display with capacitive touchscreen |
| | Panel PC | Machine Control | 16 axes | 15.4 inch | Intel® Core™ i5 | 7440EQ (2.9 GHz) | Active cooling (fan) | 32 GB RAM (non ECC) | 128 GB CFast MLC | Windows 10 IoT Enterprise 2019 LTSB - 64 bit | No Expansion | No Port | DVI-I | Aluminium, black | 16:10 | 1280 | 800 | | Machine Controller for 16 axes, Industrial Panel PC with Intel® Core™ i5-7440EQ, 32 GB RAM (Non-ECC), 128 GB CFast MLC, Windows 10 IoT Enterprise 2019 LTSC - 64 bit, 15.4" display with capacitive touchscreen |
| | Panel PC | Machine Control | 16 axes | 15.4 inch | Intel® Core™ i5 | 7440EQ (2.9 GHz) | Active cooling (fan) | 32 GB RAM (non ECC) | 128 GB CFast MLC | Windows 10 IoT Enterprise 2019 LTSB - 64 bit | No Expansion | NYML | DVI-I | Aluminium, black | 16:10 | 1280 | 800 | | Machine Controller for 16 axes, Industrial Panel PC with Intel® Core™ i5-7440EQ, 32 GB RAM (Non-ECC), 128 GB CFast MLC, Windows 10 IoT Enterprise 2019 LTSC - 64 bit, NYML Port, 15.4" display with capacitive touchscreen |
| | Panel PC | Machine Control | 16 axes | 15.4 inch | Intel® Core™ i5 | 7440EQ (2.9 GHz) | Active cooling (fan) | 32 GB RAM (non ECC) | 256 GB CFast MLC | Windows 10 IoT Enterprise 2019 LTSB - 64 bit | No Expansion | No Port | DVI-I | Aluminium, black | 16:10 | 1280 | 800 | | Machine Controller for 16 axes, Industrial Panel PC with Intel® Core™ i5-7440EQ, 32 GB RAM (Non-ECC), 256 GB CFast MLC, Windows 10 IoT Enterprise 2019 LTSC - 64 bit, 15.4" display with capacitive touchscreen |
| | Panel PC | Machine Control | 16 axes | 15.4 inch | Intel® Core™ i5 | 7440EQ (2.9 GHz) | Active cooling (fan) | 32 GB RAM (non ECC) | 256 GB CFast MLC | Windows 10 IoT Enterprise 2019 LTSB - 64 bit | No Expansion | NYML | DVI-I | Aluminium, black | 16:10 | 1280 | 800 | | Machine Controller for 16 axes, Industrial Panel PC with Intel® Core™ i5-7440EQ, 32 GB RAM (Non-ECC), 256 GB CFast MLC, Windows 10 IoT Enterprise 2019 LTSC - 64 bit, NYML Port, 15.4" display with capacitive touchscreen |
| | Panel PC | Machine Control | 16 axes | 18.5 inch | Intel® Core™ i5 | 7440EQ (2.9 GHz) | Active cooling (fan) | 8 GB RAM (non ECC) | 128 GB CFast MLC | Windows 10 IoT Enterprise 2019 LTSB - 64 bit | No Expansion | No Port | DVI-I | Aluminium, black | 16:9 | 1920 | 1080 | | Machine Controller for 16 axes, Industrial Panel PC with Intel® Core™ i5-7440EQ, 8 GB RAM (non ECC), 128 GB CFast MLC, Windows 10 IoT Enterprise 2019 LTSC - 64 bit, 18.5" (1920x1080) display with capacitive touchscreen |
| | Panel PC | Machine Control | 16 axes | 18.5 inch | Intel® Core™ i5 | 7440EQ (2.9 GHz) | Active cooling (fan) | 8 GB RAM (non ECC) | 128 GB CFast MLC | Windows 10 IoT Enterprise 2019 LTSB - 64 bit | No Expansion | NYML | DVI-I | Aluminium, black | 16:9 | 1920 | 1080 | | Machine Controller for 16 axes, Industrial Panel PC with Intel® Core™ i5-7440EQ, 8 GB RAM (non ECC), 128 GB CFast MLC, Windows 10 IoT Enterprise 2019 LTSC - 64 bit, NYML Port, 18.5" (1920x1080) display with capacitive touchscreen |
| | Panel PC | Machine Control | 16 axes | 18.5 inch | Intel® Core™ i5 | 7440EQ (2.9 GHz) | Active cooling (fan) | 8 GB RAM (non ECC) | 256 GB CFast MLC | Windows 10 IoT Enterprise 2019 LTSB - 64 bit | No Expansion | No Port | DVI-I | Aluminium, black | 16:9 | 1920 | 1080 | | Machine Controller for 16 axes, Industrial Panel PC with Intel® Core™ i5-7440EQ, 8 GB RAM (non ECC), 256 GB CFast MLC, Windows 10 IoT Enterprise 2019 LTSC - 64 bit, 18.5" (1920x1080) display with capacitive touchscreen |
| | Panel PC | Machine Control | 16 axes | 18.5 inch | Intel® Core™ i5 | 7440EQ (2.9 GHz) | Active cooling (fan) | 8 GB RAM (non ECC) | 256 GB CFast MLC | Windows 10 IoT Enterprise 2019 LTSB - 64 bit | No Expansion | NYML | DVI-I | Aluminium, black | 16:9 | 1920 | 1080 | | Machine Controller for 16 axes, Industrial Panel PC with Intel® Core™ i5-7440EQ, 8 GB RAM (non ECC), 256 GB CFast MLC, Windows 10 IoT Enterprise 2019 LTSC - 64 bit, NYML Port, 18.5" (1920x1080) display with capacitive touchscreen |
| | Panel PC | Machine Control | 16 axes | 18.5 inch | Intel® Core™ i5 | 7440EQ (2.9 GHz) | Active cooling (fan) | 32 GB RAM (non ECC) | 128 GB CFast MLC | Windows 10 IoT Enterprise 2019 LTSB - 64 bit | No Expansion | No Port | DVI-I | Aluminium, black | 16:9 | 1920 | 1080 | | Machine Controller for 16 axes, Industrial Panel PC with Intel® Core™ i5-7440EQ, 32 GB RAM (Non-ECC), 128 GB CFast MLC, Windows 10 IoT Enterprise 2019 LTSC - 64 bit, 18.5" (1920x1080) display with capacitive touchscreen |
| | Panel PC | Machine Control | 16 axes | 18.5 inch | Intel® Core™ i5 | 7440EQ (2.9 GHz) | Active cooling (fan) | 32 GB RAM (non ECC) | 128 GB CFast MLC | Windows 10 IoT Enterprise 2019 LTSB - 64 bit | No Expansion | NYML | DVI-I | Aluminium, black | 16:9 | 1920 | 1080 | | Machine Controller for 16 axes, Industrial Panel PC with Intel® Core™ i5-7440EQ, 32 GB RAM (Non-ECC), 128 GB CFast MLC, Windows 10 IoT Enterprise 2019 LTSC - 64 bit, NYML Port, 18.5" (1920x1080) display with capacitive touchscreen |
| | Panel PC | Machine Control | 16 axes | 18.5 inch | Intel® Core™ i5 | 7440EQ (2.9 GHz) | Active cooling (fan) | 32 GB RAM (non ECC) | 256 GB CFast MLC | Windows 10 IoT Enterprise 2019 LTSB - 64 bit | No Expansion | No Port | DVI-I | Aluminium, black | 16:9 | 1920 | 1080 | | Machine Controller for 16 axes, Industrial Panel PC with Intel® Core™ i5-7440EQ, 32 GB RAM (Non-ECC), 256 GB CFast MLC, Windows 10 IoT Enterprise 2019 LTSC - 64 bit, 18.5" (1920x1080) display with capacitive touchscreen |
| | Panel PC | Machine Control | 16 axes | 18.5 inch | Intel® Core™ i5 | 7440EQ (2.9 GHz) | Active cooling (fan) | 32 GB RAM (non ECC) | 256 GB CFast MLC | Windows 10 IoT Enterprise 2019 LTSB - 64 bit | No Expansion | NYML | DVI-I | Aluminium, black | 16:9 | 1920 | 1080 | | Machine Controller for 16 axes, Industrial Panel PC with Intel® Core™ i5-7440EQ, 32 GB RAM (Non-ECC), 256 GB CFast MLC, Windows 10 IoT Enterprise 2019 LTSC - 64 bit, NYML Port, 18.5" (1920x1080) display with capacitive touchscreen |
| | Panel PC | Machine Control | 16 axes | 18.5 inch | Intel® Core™ i5 | 7440EQ (2.9 GHz) | Active cooling (fan) | 8 GB RAM (non ECC) | 128 GB CFast MLC | Windows 10 IoT Enterprise 2019 LTSB - 64 bit | No Expansion | No Port | DVI-I | Aluminium, nickel plating | 16:9 | 1920 | 1080 | | Machine Controller for 16 axes, Industrial Panel PC with Intel® Core™ i5-7440EQ, 8 GB RAM (non ECC), 128 GB CFast MLC, Windows 10 IoT Enterprise 2019 LTSC - 64 bit, 18.5" (1920x1080) display with capacitive touchscreen, Ni plating |
| | Panel PC | Machine Control | 16 axes | 18.5 inch | Intel® Core™ i5 | 7440EQ (2.9 GHz) | Active cooling (fan) | 8 GB RAM (non ECC) | 128 GB CFast MLC | Windows 10 IoT Enterprise 2019 LTSB - 64 bit | No Expansion | NYML | DVI-I | Aluminium, nickel plating | 16:9 | 1920 | 1080 | | Machine Controller for 16 axes, Industrial Panel PC with Intel® Core™ i5-7440EQ, 8 GB RAM (non ECC), 128 GB CFast MLC, Windows 10 IoT Enterprise 2019 LTSC - 64 bit, NYML Port, 18.5" (1920x1080) display with capacitive touchscreen, Ni plating |
| | Panel PC | Machine Control | 16 axes | 18.5 inch | Intel® Core™ i5 | 7440EQ (2.9 GHz) | Active cooling (fan) | 8 GB RAM (non ECC) | 256 GB CFast MLC | Windows 10 IoT Enterprise 2019 LTSB - 64 bit | No Expansion | No Port | DVI-I | Aluminium, nickel plating | 16:9 | 1920 | 1080 | | Machine Controller for 16 axes, Industrial Panel PC with Intel® Core™ i5-7440EQ, 8 GB RAM (non ECC), 256 GB CFast MLC, Windows 10 IoT Enterprise 2019 LTSC - 64 bit, 18.5" (1920x1080) display with capacitive touchscreen, Ni plating |
| | Panel PC | Machine Control | 16 axes | 18.5 inch | Intel® Core™ i5 | 7440EQ (2.9 GHz) | Active cooling (fan) | 8 GB RAM (non ECC) | 256 GB CFast MLC | Windows 10 IoT Enterprise 2019 LTSB - 64 bit | No Expansion | NYML | DVI-I | Aluminium, nickel plating | 16:9 | 1920 | 1080 | | Machine Controller for 16 axes, Industrial Panel PC with Intel® Core™ i5-7440EQ, 8 GB RAM (non ECC), 256 GB CFast MLC, Windows 10 IoT Enterprise 2019 LTSC - 64 bit, NYML Port, 18.5" (1920x1080) display with capacitive touchscreen, Ni plating |
| | Panel PC | Machine Control | 16 axes | 18.5 inch | Intel® Core™ i5 | 7440EQ (2.9 GHz) | Active cooling (fan) | 32 GB RAM (non ECC) | 128 GB CFast MLC | Windows 10 IoT Enterprise 2019 LTSB - 64 bit | No Expansion | No Port | DVI-I | Aluminium, nickel plating | 16:9 | 1920 | 1080 | | Machine Controller for 16 axes, Industrial Panel PC with Intel® Core™ i5-7440EQ, 32 GB RAM (Non-ECC), 128 GB CFast MLC, Windows 10 IoT Enterprise 2019 LTSC - 64 bit, 18.5" (1920x1080) display with capacitive touchscreen, Ni plating |
| | Panel PC | Machine Control | 16 axes | 18.5 inch | Intel® Core™ i5 | 7440EQ (2.9 GHz) | Active cooling (fan) | 32 GB RAM (non ECC) | 128 GB CFast MLC | Windows 10 IoT Enterprise 2019 LTSB - 64 bit | No Expansion | NYML | DVI-I | Aluminium, nickel plating | 16:9 | 1920 | 1080 | | Machine Controller for 16 axes, Industrial Panel PC with Intel® Core™ i5-7440EQ, 32 GB RAM (Non-ECC), 128 GB CFast MLC, Windows 10 IoT Enterprise 2019 LTSC - 64 bit, NYML Port, 18.5" (1920x1080) display with capacitive touchscreen, Ni plating |
| | Panel PC | Machine Control | 16 axes | 18.5 inch | Intel® Core™ i5 | 7440EQ (2.9 GHz) | Active cooling (fan) | 32 GB RAM (non ECC) | 256 GB CFast MLC | Windows 10 IoT Enterprise 2019 LTSB - 64 bit | No Expansion | No Port | DVI-I | Aluminium, nickel plating | 16:9 | 1920 | 1080 | | Machine Controller for 16 axes, Industrial Panel PC with Intel® Core™ i5-7440EQ, 32 GB RAM (Non-ECC), 256 GB CFast MLC, Windows 10 IoT Enterprise 2019 LTSC - 64 bit, 18.5" (1920x1080) display with capacitive touchscreen, Ni plating |
| | Panel PC | Machine Control | 16 axes | 18.5 inch | Intel® Core™ i5 | 7440EQ (2.9 GHz) | Active cooling (fan) | 32 GB RAM (non ECC) | 256 GB CFast MLC | Windows 10 IoT Enterprise 2019 LTSB - 64 bit | No Expansion | NYML | DVI-I | Aluminium, nickel plating | 16:9 | 1920 | 1080 | | Machine Controller for 16 axes, Industrial Panel PC with Intel® Core™ i5-7440EQ, 32 GB RAM (Non-ECC), 256 GB CFast MLC, Windows 10 IoT Enterprise 2019 LTSC - 64 bit, NYML Port, 18.5" (1920x1080) display with capacitive touchscreen, Ni plating |
| | Panel PC | Machine Control | 16 axes | 12.1 inch | Intel® Core™ i7 | 4700EQ (2.4 GHz) | Active cooling (fan) | 8 GB RAM (non ECC) | 32 GB SSD | WES 7 (64 bits) | 1 x PCIe slot (X4 lanes) | RS-232 | DVI-I | Aluminium, black | 16:10 | 1280 | 800 | | Machine Controller for 16 axes, Industrial Panel PC with Intel® Core™ i7-4700EQ, 8 GB DRAM (non-ECC), 32 GB SSD-SLC, WES 7 (64-bit), PCIe slot, RS-232, 12.1" display with capacitive touchscreen |
| | Panel PC | Machine Control | 16 axes | 12.1 inch | Intel® Core™ i7 | 4700EQ (2.4 GHz) | Active cooling (fan) | 8 GB RAM (non ECC) | 32 GB SSD | WES 7 (64 bits) | 1 x PCIe slot (X4 lanes) | DVI-D | DVI-I | Aluminium, black | 16:10 | 1280 | 800 | | Machine Controller for 16 axes, Industrial Panel PC with Intel® Core™ i7-4700EQ, 8 GB DRAM (non-ECC), 32 GB SSD-SLC, WES 7 (64-bit), PCIe slot, extra DVI-D, 12.1" display with capacitive touchscreen |
| | Panel PC | Machine Control | 16 axes | 12.1 inch | Intel® Core™ i7 | 4700EQ (2.4 GHz) | Active cooling (fan) | 8 GB RAM (non ECC) | 32 GB SSD | WES 7 (64 bits) | 1 x PCIe slot (X4 lanes) | NYML | DVI-I | Aluminium, black | 16:10 | 1280 | 800 | | Machine Controller for 16 axes, Industrial Panel PC with Intel® Core™ i7-4700EQ, 8 GB DRAM (non-ECC), 32 GB SSD-SLC, WES 7 (64-bit), PCIe slot, NYML port, 12.1" display with capacitive touchscreen |
| | Panel PC | Machine Control | 16 axes | 12.1 inch | Intel® Core™ i7 | 4700EQ (2.4 GHz) | Active cooling (fan) | 8 GB RAM (non ECC) | 64 GB SSD | WES 7 (64 bits) | 1 x PCIe slot (X4 lanes) | RS-232 | DVI-I | Aluminium, black | 16:10 | 1280 | 800 | | Machine Controller for 16 axes, Industrial Panel PC with Intel® Core™ i7-4700EQ, 8 GB DRAM (non-ECC), 64 GB SSD-SLC, WES 7 (64-bit), PCIe slot, RS-232, 12.1" display with capacitive touchscreen |
| | Panel PC | Machine Control | 16 axes | 12.1 inch | Intel® Core™ i7 | 4700EQ (2.4 GHz) | Active cooling (fan) | 8 GB RAM (non ECC) | 64 GB SSD | WES 7 (64 bits) | 1 x PCIe slot (X4 lanes) | DVI-D | DVI-I | Aluminium, black | 16:10 | 1280 | 800 | | Machine Controller for 16 axes, Industrial Panel PC with Intel® Core™ i7-4700EQ, 8 GB DRAM (non-ECC), 64 GB SSD-SLC, WES 7 (64-bit), PCIe slot, extra DVI-D, 12.1" display with capacitive touchscreen |
| | Panel PC | Machine Control | 16 axes | 12.1 inch | Intel® Core™ i7 | 4700EQ (2.4 GHz) | Active cooling (fan) | 8 GB RAM (non ECC) | 64 GB SSD | WES 7 (64 bits) | 1 x PCIe slot (X4 lanes) | NYML | DVI-I | Aluminium, black | 16:10 | 1280 | 800 | | Machine Controller for 16 axes, Industrial Panel PC with Intel® Core™ i7-4700EQ, 8 GB DRAM (non-ECC), 64 GB SSD-SLC, WES 7 (64-bit), PCIe slot, NYML port, 12.1" display with capacitive touchscreen |
| | Panel PC | Machine Control | 16 axes | 12.1 inch | Intel® Core™ i7 | 4700EQ (2.4 GHz) | Active cooling (fan) | 8 GB RAM (non ECC) | 320 GB HDD | WES 7 (64 bits) | 1 x PCIe slot (X4 lanes) | RS-232 | DVI-I | Aluminium, black | 16:10 | 1280 | 800 | | Machine Controller for 16 axes, Industrial Panel PC with Intel® Core™ i7-4700EQ, 8 GB DRAM (non-ECC), 320 GB HDD, WES 7 (64-bit), PCIe slot, RS-232, 12.1" display with capacitive touchscreen |
| | Panel PC | Machine Control | 16 axes | 12.1 inch | Intel® Core™ i7 | 4700EQ (2.4 GHz) | Active cooling (fan) | 8 GB RAM (non ECC) | 320 GB HDD | WES 7 (64 bits) | 1 x PCIe slot (X4 lanes) | DVI-D | DVI-I | Aluminium, black | 16:10 | 1280 | 800 | | Machine Controller for 16 axes, Industrial Panel PC with Intel® Core™ i7-4700EQ, 8 GB DRAM (non-ECC), 320 GB HDD, WES 7 (64-bit), PCIe slot, extra DVI-D, 12.1" display with capacitive touchscreen |
| | Panel PC | Machine Control | 16 axes | 12.1 inch | Intel® Core™ i7 | 4700EQ (2.4 GHz) | Active cooling (fan) | 8 GB RAM (non ECC) | 320 GB HDD | WES 7 (64 bits) | 1 x PCIe slot (X4 lanes) | NYML | DVI-I | Aluminium, black | 16:10 | 1280 | 800 | | Machine Controller for 16 axes, Industrial Panel PC with Intel® Core™ i7-4700EQ, 8 GB DRAM (non-ECC), 320 GB HDD, WES 7 (64-bit), PCIe slot, NYML port, 12.1" display with capacitive touchscreen |
| | Panel PC | Machine Control | 16 axes | 12.1 inch | Intel® Core™ i7 | 4700EQ (2.4 GHz) | Active cooling (fan) | 8 GB RAM (non ECC) | 128 GB SSD | WES 7 (64 bits) | 1 x PCIe slot (X4 lanes) | RS-232 | DVI-I | Aluminium, black | 16:10 | 1280 | 800 | | Machine Controller for 16 axes, Industrial Panel PC with Intel® Core™ i7-4700EQ, 8 GB DRAM (non-ECC), 128 GB SSD-iMLC, WES 7 (64-bit), PCIe slot, RS-232, 12.1" display with capacitive touchscreen |
| | Panel PC | Machine Control | 16 axes | 12.1 inch | Intel® Core™ i7 | 4700EQ (2.4 GHz) | Active cooling (fan) | 8 GB RAM (non ECC) | 128 GB SSD | WES 7 (64 bits) | 1 x PCIe slot (X4 lanes) | DVI-D | DVI-I | Aluminium, black | 16:10 | 1280 | 800 | | Machine Controller for 16 axes, Industrial Panel PC with Intel® Core™ i7-4700EQ, 8 GB DRAM (non-ECC), 128 GB SSD-iMLC, WES 7 (64-bit), PCIe slot, extra DVI-D, 12.1" display with capacitive touchscreen |
| | Panel PC | Machine Control | 16 axes | 12.1 inch | Intel® Core™ i7 | 4700EQ (2.4 GHz) | Active cooling (fan) | 8 GB RAM (non ECC) | 128 GB SSD | WES 7 (64 bits) | 1 x PCIe slot (X4 lanes) | NYML | DVI-I | Aluminium, black | 16:10 | 1280 | 800 | | Machine Controller for 16 axes, Industrial Panel PC with Intel® Core™ i7-4700EQ, 8 GB DRAM (non-ECC), 128 GB SSD-iMLC, WES 7 (64-bit), PCIe slot, NYML port, 12.1" display with capacitive touchscreen |
| | Panel PC | Machine Control | 16 axes | 15.4 inch | Intel® Core™ i7 | 4700EQ (2.4 GHz) | Active cooling (fan) | 8 GB RAM (non ECC) | 32 GB SSD | WES 7 (64 bits) | 1 x PCIe slot (X4 lanes) | RS-232 | DVI-I | Aluminium, black | 16:10 | 1280 | 800 | | Machine Controller for 16 axes, Industrial Panel PC with Intel® Core™ i7-4700EQ, 8 GB DRAM (non-ECC), 32 GB SSD-SLC, WES 7 (64-bit), PCIe slot, RS-232, 15.4" display with capacitive touchscreen |
| | Panel PC | Machine Control | 16 axes | 15.4 inch | Intel® Core™ i7 | 4700EQ (2.4 GHz) | Active cooling (fan) | 8 GB RAM (non ECC) | 32 GB SSD | WES 7 (64 bits) | 1 x PCIe slot (X4 lanes) | DVI-D | DVI-I | Aluminium, black | 16:10 | 1280 | 800 | | Machine Controller for 16 axes, Industrial Panel PC with Intel® Core™ i7-4700EQ, 8 GB DRAM (non-ECC), 32 GB SSD-SLC, WES 7 (64-bit), PCIe slot, extra DVI-D, 15.4" display with capacitive touchscreen |
| | Panel PC | Machine Control | 16 axes | 15.4 inch | Intel® Core™ i7 | 4700EQ (2.4 GHz) | Active cooling (fan) | 8 GB RAM (non ECC) | 32 GB SSD | WES 7 (64 bits) | 1 x PCIe slot (X4 lanes) | NYML | DVI-I | Aluminium, black | 16:10 | 1280 | 800 | | Machine Controller for 16 axes, Industrial Panel PC with Intel® Core™ i7-4700EQ, 8 GB DRAM (non-ECC), 32 GB SSD-SLC, WES 7 (64-bit), PCIe slot, NYML port, 15.4" display with capacitive touchscreen |
| | Panel PC | Machine Control | 16 axes | 15.4 inch | Intel® Core™ i7 | 4700EQ (2.4 GHz) | Active cooling (fan) | 8 GB RAM (non ECC) | 64 GB SSD | WES 7 (64 bits) | 1 x PCIe slot (X4 lanes) | RS-232 | DVI-I | Aluminium, black | 16:10 | 1280 | 800 | | Machine Controller for 16 axes, Industrial Panel PC with Intel® Core™ i7-4700EQ, 8 GB DRAM (non-ECC), 64 GB SSD-SLC, WES 7 (64-bit), PCIe slot, RS-232, 15.4" display with capacitive touchscreen |
| | Panel PC | Machine Control | 16 axes | 15.4 inch | Intel® Core™ i7 | 4700EQ (2.4 GHz) | Active cooling (fan) | 8 GB RAM (non ECC) | 64 GB SSD | WES 7 (64 bits) | 1 x PCIe slot (X4 lanes) | DVI-D | DVI-I | Aluminium, black | 16:10 | 1280 | 800 | | Machine Controller for 16 axes, Industrial Panel PC with Intel® Core™ i7-4700EQ, 8 GB DRAM (non-ECC), 64 GB SSD-SLC, WES 7 (64-bit), PCIe slot, extra DVI-D, 15.4" display with capacitive touchscreen |
| | Panel PC | Machine Control | 16 axes | 15.4 inch | Intel® Core™ i7 | 4700EQ (2.4 GHz) | Active cooling (fan) | 8 GB RAM (non ECC) | 64 GB SSD | WES 7 (64 bits) | 1 x PCIe slot (X4 lanes) | NYML | DVI-I | Aluminium, black | 16:10 | 1280 | 800 | | Machine Controller for 16 axes, Industrial Panel PC with Intel® Core™ i7-4700EQ, 8 GB DRAM (non-ECC), 64 GB SSD-SLC, WES 7 (64-bit), PCIe slot, NYML port, 15.4" display with capacitive touchscreen |
| | Panel PC | Machine Control | 16 axes | 15.4 inch | Intel® Core™ i7 | 4700EQ (2.4 GHz) | Active cooling (fan) | 8 GB RAM (non ECC) | 320 GB HDD | WES 7 (64 bits) | 1 x PCIe slot (X4 lanes) | RS-232 | DVI-I | Aluminium, black | 16:10 | 1280 | 800 | | Machine Controller for 16 axes, Industrial Panel PC with Intel® Core™ i7-4700EQ, 8 GB DRAM (non-ECC), 320 GB HDD, WES 7 (64-bit), PCIe slot, RS-232, 15.4" display with capacitive touchscreen |
| | Panel PC | Machine Control | 16 axes | 15.4 inch | Intel® Core™ i7 | 4700EQ (2.4 GHz) | Active cooling (fan) | 8 GB RAM (non ECC) | 320 GB HDD | WES 7 (64 bits) | 1 x PCIe slot (X4 lanes) | DVI-D | DVI-I | Aluminium, black | 16:10 | 1280 | 800 | | Machine Controller for 16 axes, Industrial Panel PC with Intel® Core™ i7-4700EQ, 8 GB DRAM (non-ECC), 320 GB HDD, WES 7 (64-bit), PCIe slot, extra DVI-D, 15.4" display with capacitive touchscreen |
| | Panel PC | Machine Control | 16 axes | 15.4 inch | Intel® Core™ i7 | 4700EQ (2.4 GHz) | Active cooling (fan) | 8 GB RAM (non ECC) | 320 GB HDD | WES 7 (64 bits) | 1 x PCIe slot (X4 lanes) | NYML | DVI-I | Aluminium, black | 16:10 | 1280 | 800 | | Machine Controller for 16 axes, Industrial Panel PC with Intel® Core™ i7-4700EQ, 8 GB DRAM (non-ECC), 320 GB HDD, WES 7 (64-bit), PCIe slot, NYML port, 15.4" display with capacitive touchscreen |
| | Panel PC | Machine Control | 16 axes | 15.4 inch | Intel® Core™ i7 | 4700EQ (2.4 GHz) | Active cooling (fan) | 8 GB RAM (non ECC) | 128 GB SSD | WES 7 (64 bits) | 1 x PCIe slot (X4 lanes) | RS-232 | DVI-I | Aluminium, black | 16:10 | 1280 | 800 | | Machine Controller for 16 axes, Industrial Panel PC with Intel® Core™ i7-4700EQ, 8 GB DRAM (non-ECC), 128 GB SSD-iMLC, WES 7 (64-bit), PCIe slot, RS-232, 15.4" display with capacitive touchscreen |
| | Panel PC | Machine Control | 16 axes | 15.4 inch | Intel® Core™ i7 | 4700EQ (2.4 GHz) | Active cooling (fan) | 8 GB RAM (non ECC) | 128 GB SSD | WES 7 (64 bits) | 1 x PCIe slot (X4 lanes) | DVI-D | DVI-I | Aluminium, black | 16:10 | 1280 | 800 | | Machine Controller for 16 axes, Industrial Panel PC with Intel® Core™ i7-4700EQ, 8 GB DRAM (non-ECC), 128 GB SSD-iMLC, WES 7 (64-bit), PCIe slot, extra DVI-D, 15.4" display with capacitive touchscreen |
| | Panel PC | Machine Control | 16 axes | 15.4 inch | Intel® Core™ i7 | 4700EQ (2.4 GHz) | Active cooling (fan) | 8 GB RAM (non ECC) | 128 GB SSD | WES 7 (64 bits) | 1 x PCIe slot (X4 lanes) | NYML | DVI-I | Aluminium, black | 16:10 | 1280 | 800 | | Machine Controller for 16 axes, Industrial Panel PC with Intel® Core™ i7-4700EQ, 8 GB DRAM (non-ECC), 128 GB SSD-iMLC, WES 7 (64-bit), PCIe slot, NYML port, 15.4" display with capacitive touchscreen |
| | Panel PC | Machine Control | 32 axes | 12.1 inch | Intel® Core™ i5 | 7440EQ (2.9 GHz) | Active cooling (fan) | 8 GB RAM (non ECC) | 128 GB CFast MLC | Windows 10 IoT Enterprise 2019 LTSB - 64 bit | No Expansion | No Port | DVI-I | Aluminium, black | 16:10 | 1280 | 800 | | Machine Controller for 32 axes, Industrial Panel PC with Intel® Core™ i5-7440EQ, 8 GB RAM (non ECC), 128 GB CFast MLC, Windows 10 IoT Enterprise 2019 LTSC - 64 bit, 12.1" display with capacitive touchscreen |
| | Panel PC | Machine Control | 32 axes | 12.1 inch | Intel® Core™ i5 | 7440EQ (2.9 GHz) | Active cooling (fan) | 8 GB RAM (non ECC) | 128 GB CFast MLC | Windows 10 IoT Enterprise 2019 LTSB - 64 bit | No Expansion | NYML | DVI-I | Aluminium, black | 16:10 | 1280 | 800 | | Machine Controller for 32 axes, Industrial Panel PC with Intel® Core™ i5-7440EQ, 8 GB RAM (non ECC), 128 GB CFast MLC, Windows 10 IoT Enterprise 2019 LTSC - 64 bit, NYML Port, 12.1" display with capacitive touchscreen |
| | Panel PC | Machine Control | 32 axes | 12.1 inch | Intel® Core™ i5 | 7440EQ (2.9 GHz) | Active cooling (fan) | 8 GB RAM (non ECC) | 256 GB CFast MLC | Windows 10 IoT Enterprise 2019 LTSB - 64 bit | No Expansion | No Port | DVI-I | Aluminium, black | 16:10 | 1280 | 800 | | Machine Controller for 32 axes, Industrial Panel PC with Intel® Core™ i5-7440EQ, 8 GB RAM (non ECC), 256 GB CFast MLC, Windows 10 IoT Enterprise 2019 LTSC - 64 bit, 12.1" display with capacitive touchscreen |
| | Panel PC | Machine Control | 32 axes | 12.1 inch | Intel® Core™ i5 | 7440EQ (2.9 GHz) | Active cooling (fan) | 8 GB RAM (non ECC) | 256 GB CFast MLC | Windows 10 IoT Enterprise 2019 LTSB - 64 bit | No Expansion | NYML | DVI-I | Aluminium, black | 16:10 | 1280 | 800 | | Machine Controller for 32 axes, Industrial Panel PC with Intel® Core™ i5-7440EQ, 8 GB RAM (non ECC), 256 GB CFast MLC, Windows 10 IoT Enterprise 2019 LTSC - 64 bit, NYML Port, 12.1" display with capacitive touchscreen |
| | Panel PC | Machine Control | 32 axes | 12.1 inch | Intel® Core™ i5 | 7440EQ (2.9 GHz) | Active cooling (fan) | 32 GB RAM (non ECC) | 128 GB CFast MLC | Windows 10 IoT Enterprise 2019 LTSB - 64 bit | No Expansion | No Port | DVI-I | Aluminium, black | 16:10 | 1280 | 800 | | Machine Controller for 32 axes, Industrial Panel PC with Intel® Core™ i5-7440EQ, 32 GB RAM (Non-ECC), 128 GB CFast MLC, Windows 10 IoT Enterprise 2019 LTSC - 64 bit, 12.1" display with capacitive touchscreen |
| | Panel PC | Machine Control | 32 axes | 12.1 inch | Intel® Core™ i5 | 7440EQ (2.9 GHz) | Active cooling (fan) | 32 GB RAM (non ECC) | 128 GB CFast MLC | Windows 10 IoT Enterprise 2019 LTSB - 64 bit | No Expansion | NYML | DVI-I | Aluminium, black | 16:10 | 1280 | 800 | | Machine Controller for 32 axes, Industrial Panel PC with Intel® Core™ i5-7440EQ, 32 GB RAM (Non-ECC), 128 GB CFast MLC, Windows 10 IoT Enterprise 2019 LTSC - 64 bit, NYML Port, 12.1" display with capacitive touchscreen |
| | Panel PC | Machine Control | 32 axes | 12.1 inch | Intel® Core™ i5 | 7440EQ (2.9 GHz) | Active cooling (fan) | 32 GB RAM (non ECC) | 256 GB CFast MLC | Windows 10 IoT Enterprise 2019 LTSB - 64 bit | No Expansion | No Port | DVI-I | Aluminium, black | 16:10 | 1280 | 800 | | Machine Controller for 32 axes, Industrial Panel PC with Intel® Core™ i5-7440EQ, 32 GB RAM (Non-ECC), 256 GB CFast MLC, Windows 10 IoT Enterprise 2019 LTSC - 64 bit, 12.1" display with capacitive touchscreen |
| | Panel PC | Machine Control | 32 axes | 12.1 inch | Intel® Core™ i5 | 7440EQ (2.9 GHz) | Active cooling (fan) | 32 GB RAM (non ECC) | 256 GB CFast MLC | Windows 10 IoT Enterprise 2019 LTSB - 64 bit | No Expansion | NYML | DVI-I | Aluminium, black | 16:10 | 1280 | 800 | | Machine Controller for 32 axes, Industrial Panel PC with Intel® Core™ i5-7440EQ, 32 GB RAM (Non-ECC), 256 GB CFast MLC, Windows 10 IoT Enterprise 2019 LTSC - 64 bit, NYML Port, 12.1" display with capacitive touchscreen |
| | Panel PC | Machine Control | 32 axes | 15.4 inch | Intel® Core™ i5 | 7440EQ (2.9 GHz) | Active cooling (fan) | 8 GB RAM (non ECC) | 128 GB CFast MLC | Windows 10 IoT Enterprise 2019 LTSB - 64 bit | No Expansion | No Port | DVI-I | Aluminium, black | 16:10 | 1280 | 800 | | Machine Controller for 32 axes, Industrial Panel PC with Intel® Core™ i5-7440EQ, 8 GB RAM (non ECC), 128 GB CFast MLC, Windows 10 IoT Enterprise 2019 LTSC - 64 bit, 15.4" display with capacitive touchscreen |
| | Panel PC | Machine Control | 32 axes | 15.4 inch | Intel® Core™ i5 | 7440EQ (2.9 GHz) | Active cooling (fan) | 8 GB RAM (non ECC) | 128 GB CFast MLC | Windows 10 IoT Enterprise 2019 LTSB - 64 bit | No Expansion | NYML | DVI-I | Aluminium, black | 16:10 | 1280 | 800 | | Machine Controller for 32 axes, Industrial Panel PC with Intel® Core™ i5-7440EQ, 8 GB RAM (non ECC), 128 GB CFast MLC, Windows 10 IoT Enterprise 2019 LTSC - 64 bit, NYML Port, 15.4" display with capacitive touchscreen |
| | Panel PC | Machine Control | 32 axes | 15.4 inch | Intel® Core™ i5 | 7440EQ (2.9 GHz) | Active cooling (fan) | 8 GB RAM (non ECC) | 256 GB CFast MLC | Windows 10 IoT Enterprise 2019 LTSB - 64 bit | No Expansion | No Port | DVI-I | Aluminium, black | 16:10 | 1280 | 800 | | Machine Controller for 32 axes, Industrial Panel PC with Intel® Core™ i5-7440EQ, 8 GB RAM (non ECC), 256 GB CFast MLC, Windows 10 IoT Enterprise 2019 LTSC - 64 bit, 15.4" display with capacitive touchscreen |
| | Panel PC | Machine Control | 32 axes | 15.4 inch | Intel® Core™ i5 | 7440EQ (2.9 GHz) | Active cooling (fan) | 8 GB RAM (non ECC) | 256 GB CFast MLC | Windows 10 IoT Enterprise 2019 LTSB - 64 bit | No Expansion | NYML | DVI-I | Aluminium, black | 16:10 | 1280 | 800 | | Machine Controller for 32 axes, Industrial Panel PC with Intel® Core™ i5-7440EQ, 8 GB RAM (non ECC), 256 GB CFast MLC, Windows 10 IoT Enterprise 2019 LTSC - 64 bit, NYML Port, 15.4" display with capacitive touchscreen |
| | Panel PC | Machine Control | 32 axes | 15.4 inch | Intel® Core™ i5 | 7440EQ (2.9 GHz) | Active cooling (fan) | 32 GB RAM (non ECC) | 128 GB CFast MLC | Windows 10 IoT Enterprise 2019 LTSB - 64 bit | No Expansion | No Port | DVI-I | Aluminium, black | 16:10 | 1280 | 800 | | Machine Controller for 32 axes, Industrial Panel PC with Intel® Core™ i5-7440EQ, 32 GB RAM (Non-ECC), 128 GB CFast MLC, Windows 10 IoT Enterprise 2019 LTSC - 64 bit, 15.4" display with capacitive touchscreen |
| | Panel PC | Machine Control | 32 axes | 15.4 inch | Intel® Core™ i5 | 7440EQ (2.9 GHz) | Active cooling (fan) | 32 GB RAM (non ECC) | 128 GB CFast MLC | Windows 10 IoT Enterprise 2019 LTSB - 64 bit | No Expansion | NYML | DVI-I | Aluminium, black | 16:10 | 1280 | 800 | | Machine Controller for 32 axes, Industrial Panel PC with Intel® Core™ i5-7440EQ, 32 GB RAM (Non-ECC), 128 GB CFast MLC, Windows 10 IoT Enterprise 2019 LTSC - 64 bit, NYML Port, 15.4" display with capacitive touchscreen |
| | Panel PC | Machine Control | 32 axes | 15.4 inch | Intel® Core™ i5 | 7440EQ (2.9 GHz) | Active cooling (fan) | 32 GB RAM (non ECC) | 256 GB CFast MLC | Windows 10 IoT Enterprise 2019 LTSB - 64 bit | No Expansion | No Port | DVI-I | Aluminium, black | 16:10 | 1280 | 800 | | Machine Controller for 32 axes, Industrial Panel PC with Intel® Core™ i5-7440EQ, 32 GB RAM (Non-ECC), 256 GB CFast MLC, Windows 10 IoT Enterprise 2019 LTSC - 64 bit, 15.4" display with capacitive touchscreen |
| | Panel PC | Machine Control | 32 axes | 15.4 inch | Intel® Core™ i5 | 7440EQ (2.9 GHz) | Active cooling (fan) | 32 GB RAM (non ECC) | 256 GB CFast MLC | Windows 10 IoT Enterprise 2019 LTSB - 64 bit | No Expansion | NYML | DVI-I | Aluminium, black | 16:10 | 1280 | 800 | | Machine Controller for 32 axes, Industrial Panel PC with Intel® Core™ i5-7440EQ, 32 GB RAM (Non-ECC), 256 GB CFast MLC, Windows 10 IoT Enterprise 2019 LTSC - 64 bit, NYML Port, 15.4" display with capacitive touchscreen |
| | Panel PC | Machine Control | 32 axes | 18.5 inch | Intel® Core™ i5 | 7440EQ (2.9 GHz) | Active cooling (fan) | 8 GB RAM (non ECC) | 128 GB CFast MLC | Windows 10 IoT Enterprise 2019 LTSB - 64 bit | No Expansion | No Port | DVI-I | Aluminium, black | 16:9 | 1920 | 1080 | | Machine Controller for 32 axes, Industrial Panel PC with Intel® Core™ i5-7440EQ, 8 GB RAM (non ECC), 128 GB CFast MLC, Windows 10 IoT Enterprise 2019 LTSC - 64 bit, 18.5" (1920x1080) display with capacitive touchscreen |
| | Panel PC | Machine Control | 32 axes | 18.5 inch | Intel® Core™ i5 | 7440EQ (2.9 GHz) | Active cooling (fan) | 8 GB RAM (non ECC) | 128 GB CFast MLC | Windows 10 IoT Enterprise 2019 LTSB - 64 bit | No Expansion | NYML | DVI-I | Aluminium, black | 16:9 | 1920 | 1080 | | Machine Controller for 32 axes, Industrial Panel PC with Intel® Core™ i5-7440EQ, 8 GB RAM (non ECC), 128 GB CFast MLC, Windows 10 IoT Enterprise 2019 LTSC - 64 bit, NYML Port, 18.5" (1920x1080) display with capacitive touchscreen |
| | Panel PC | Machine Control | 32 axes | 18.5 inch | Intel® Core™ i5 | 7440EQ (2.9 GHz) | Active cooling (fan) | 8 GB RAM (non ECC) | 256 GB CFast MLC | Windows 10 IoT Enterprise 2019 LTSB - 64 bit | No Expansion | No Port | DVI-I | Aluminium, black | 16:9 | 1920 | 1080 | | Machine Controller for 32 axes, Industrial Panel PC with Intel® Core™ i5-7440EQ, 8 GB RAM (non ECC), 256 GB CFast MLC, Windows 10 IoT Enterprise 2019 LTSC - 64 bit, 18.5" (1920x1080) display with capacitive touchscreen |
| | Panel PC | Machine Control | 32 axes | 18.5 inch | Intel® Core™ i5 | 7440EQ (2.9 GHz) | Active cooling (fan) | 8 GB RAM (non ECC) | 256 GB CFast MLC | Windows 10 IoT Enterprise 2019 LTSB - 64 bit | No Expansion | NYML | DVI-I | Aluminium, black | 16:9 | 1920 | 1080 | | Machine Controller for 32 axes, Industrial Panel PC with Intel® Core™ i5-7440EQ, 8 GB RAM (non ECC), 256 GB CFast MLC, Windows 10 IoT Enterprise 2019 LTSC - 64 bit, NYML Port, 18.5" (1920x1080) display with capacitive touchscreen |
| | Panel PC | Machine Control | 32 axes | 18.5 inch | Intel® Core™ i5 | 7440EQ (2.9 GHz) | Active cooling (fan) | 32 GB RAM (non ECC) | 128 GB CFast MLC | Windows 10 IoT Enterprise 2019 LTSB - 64 bit | No Expansion | No Port | DVI-I | Aluminium, black | 16:9 | 1920 | 1080 | | Machine Controller for 32 axes, Industrial Panel PC with Intel® Core™ i5-7440EQ, 32 GB RAM (Non-ECC), 128 GB CFast MLC, Windows 10 IoT Enterprise 2019 LTSC - 64 bit, 18.5" (1920x1080) display with capacitive touchscreen |
| | Panel PC | Machine Control | 32 axes | 18.5 inch | Intel® Core™ i5 | 7440EQ (2.9 GHz) | Active cooling (fan) | 32 GB RAM (non ECC) | 128 GB CFast MLC | Windows 10 IoT Enterprise 2019 LTSB - 64 bit | No Expansion | NYML | DVI-I | Aluminium, black | 16:9 | 1920 | 1080 | | Machine Controller for 32 axes, Industrial Panel PC with Intel® Core™ i5-7440EQ, 32 GB RAM (Non-ECC), 128 GB CFast MLC, Windows 10 IoT Enterprise 2019 LTSC - 64 bit, NYML Port, 18.5" (1920x1080) display with capacitive touchscreen |
| | Panel PC | Machine Control | 32 axes | 18.5 inch | Intel® Core™ i5 | 7440EQ (2.9 GHz) | Active cooling (fan) | 32 GB RAM (non ECC) | 256 GB CFast MLC | Windows 10 IoT Enterprise 2019 LTSB - 64 bit | No Expansion | No Port | DVI-I | Aluminium, black | 16:9 | 1920 | 1080 | | Machine Controller for 32 axes, Industrial Panel PC with Intel® Core™ i5-7440EQ, 32 GB RAM (Non-ECC), 256 GB CFast MLC, Windows 10 IoT Enterprise 2019 LTSC - 64 bit, 18.5" (1920x1080) display with capacitive touchscreen |
| | Panel PC | Machine Control | 32 axes | 18.5 inch | Intel® Core™ i5 | 7440EQ (2.9 GHz) | Active cooling (fan) | 32 GB RAM (non ECC) | 256 GB CFast MLC | Windows 10 IoT Enterprise 2019 LTSB - 64 bit | No Expansion | NYML | DVI-I | Aluminium, black | 16:9 | 1920 | 1080 | | Machine Controller for 32 axes, Industrial Panel PC with Intel® Core™ i5-7440EQ, 32 GB RAM (Non-ECC), 256 GB CFast MLC, Windows 10 IoT Enterprise 2019 LTSC - 64 bit, NYML Port, 18.5" (1920x1080) display with capacitive touchscreen |
| | Panel PC | Machine Control | 32 axes | 18.5 inch | Intel® Core™ i5 | 7440EQ (2.9 GHz) | Active cooling (fan) | 8 GB RAM (non ECC) | 128 GB CFast MLC | Windows 10 IoT Enterprise 2019 LTSB - 64 bit | No Expansion | No Port | DVI-I | Aluminium, nickel plating | 16:9 | 1920 | 1080 | | Machine Controller for 32 axes, Industrial Panel PC with Intel® Core™ i5-7440EQ, 8 GB RAM (non ECC), 128 GB CFast MLC, Windows 10 IoT Enterprise 2019 LTSC - 64 bit, 18.5" (1920x1080) display with capacitive touchscreen, Ni plating |
| | Panel PC | Machine Control | 32 axes | 18.5 inch | Intel® Core™ i5 | 7440EQ (2.9 GHz) | Active cooling (fan) | 8 GB RAM (non ECC) | 128 GB CFast MLC | Windows 10 IoT Enterprise 2019 LTSB - 64 bit | No Expansion | NYML | DVI-I | Aluminium, nickel plating | 16:9 | 1920 | 1080 | | Machine Controller for 32 axes, Industrial Panel PC with Intel® Core™ i5-7440EQ, 8 GB RAM (non ECC), 128 GB CFast MLC, Windows 10 IoT Enterprise 2019 LTSC - 64 bit, NYML Port, 18.5" (1920x1080) display with capacitive touchscreen, Ni plating |
| | Panel PC | Machine Control | 32 axes | 18.5 inch | Intel® Core™ i5 | 7440EQ (2.9 GHz) | Active cooling (fan) | 8 GB RAM (non ECC) | 256 GB CFast MLC | Windows 10 IoT Enterprise 2019 LTSB - 64 bit | No Expansion | No Port | DVI-I | Aluminium, nickel plating | 16:9 | 1920 | 1080 | | Machine Controller for 32 axes, Industrial Panel PC with Intel® Core™ i5-7440EQ, 8 GB RAM (non ECC), 256 GB CFast MLC, Windows 10 IoT Enterprise 2019 LTSC - 64 bit, 18.5" (1920x1080) display with capacitive touchscreen, Ni plating |
| | Panel PC | Machine Control | 32 axes | 18.5 inch | Intel® Core™ i5 | 7440EQ (2.9 GHz) | Active cooling (fan) | 8 GB RAM (non ECC) | 256 GB CFast MLC | Windows 10 IoT Enterprise 2019 LTSB - 64 bit | No Expansion | NYML | DVI-I | Aluminium, nickel plating | 16:9 | 1920 | 1080 | | Machine Controller for 32 axes, Industrial Panel PC with Intel® Core™ i5-7440EQ, 8 GB RAM (non ECC), 256 GB CFast MLC, Windows 10 IoT Enterprise 2019 LTSC - 64 bit, NYML Port, 18.5" (1920x1080) display with capacitive touchscreen, Ni plating |
| | Panel PC | Machine Control | 32 axes | 18.5 inch | Intel® Core™ i5 | 7440EQ (2.9 GHz) | Active cooling (fan) | 32 GB RAM (non ECC) | 128 GB CFast MLC | Windows 10 IoT Enterprise 2019 LTSB - 64 bit | No Expansion | No Port | DVI-I | Aluminium, nickel plating | 16:9 | 1920 | 1080 | | Machine Controller for 32 axes, Industrial Panel PC with Intel® Core™ i5-7440EQ, 32 GB RAM (Non-ECC), 128 GB CFast MLC, Windows 10 IoT Enterprise 2019 LTSC - 64 bit, 18.5" (1920x1080) display with capacitive touchscreen, Ni plating |
| | Panel PC | Machine Control | 32 axes | 18.5 inch | Intel® Core™ i5 | 7440EQ (2.9 GHz) | Active cooling (fan) | 32 GB RAM (non ECC) | 128 GB CFast MLC | Windows 10 IoT Enterprise 2019 LTSB - 64 bit | No Expansion | NYML | DVI-I | Aluminium, nickel plating | 16:9 | 1920 | 1080 | | Machine Controller for 32 axes, Industrial Panel PC with Intel® Core™ i5-7440EQ, 32 GB RAM (Non-ECC), 128 GB CFast MLC, Windows 10 IoT Enterprise 2019 LTSC - 64 bit, NYML Port, 18.5" (1920x1080) display with capacitive touchscreen, Ni plating |
| | Panel PC | Machine Control | 32 axes | 18.5 inch | Intel® Core™ i5 | 7440EQ (2.9 GHz) | Active cooling (fan) | 32 GB RAM (non ECC) | 256 GB CFast MLC | Windows 10 IoT Enterprise 2019 LTSB - 64 bit | No Expansion | No Port | DVI-I | Aluminium, nickel plating | 16:9 | 1920 | 1080 | | Machine Controller for 32 axes, Industrial Panel PC with Intel® Core™ i5-7440EQ, 32 GB RAM (Non-ECC), 256 GB CFast MLC, Windows 10 IoT Enterprise 2019 LTSC - 64 bit, 18.5" (1920x1080) display with capacitive touchscreen, Ni plating |
| | Panel PC | Machine Control | 32 axes | 18.5 inch | Intel® Core™ i5 | 7440EQ (2.9 GHz) | Active cooling (fan) | 32 GB RAM (non ECC) | 256 GB CFast MLC | Windows 10 IoT Enterprise 2019 LTSB - 64 bit | No Expansion | NYML | DVI-I | Aluminium, nickel plating | 16:9 | 1920 | 1080 | | Machine Controller for 32 axes, Industrial Panel PC with Intel® Core™ i5-7440EQ, 32 GB RAM (Non-ECC), 256 GB CFast MLC, Windows 10 IoT Enterprise 2019 LTSC - 64 bit, NYML Port, 18.5" (1920x1080) display with capacitive touchscreen, Ni plating |
| | Panel PC | Machine Control | 32 axes | 12.1 inch | Intel® Core™ i7 | 4700EQ (2.4 GHz) | Active cooling (fan) | 8 GB RAM (non ECC) | 32 GB SSD | WES 7 (64 bits) | 1 x PCIe slot (X4 lanes) | RS-232 | DVI-I | Aluminium, black | 16:10 | 1280 | 800 | | Machine Controller for 32 axes, Industrial Panel PC with Intel® Core™ i7-4700EQ, 8 GB DRAM (non-ECC), 32 GB SSD-SLC, WES 7 (64-bit), PCIe slot, RS-232, 12.1" display with capacitive touchscreen |
| | Panel PC | Machine Control | 32 axes | 12.1 inch | Intel® Core™ i7 | 4700EQ (2.4 GHz) | Active cooling (fan) | 8 GB RAM (non ECC) | 32 GB SSD | WES 7 (64 bits) | 1 x PCIe slot (X4 lanes) | DVI-D | DVI-I | Aluminium, black | 16:10 | 1280 | 800 | | Machine Controller for 32 axes, Industrial Panel PC with Intel® Core™ i7-4700EQ, 8 GB DRAM (non-ECC), 32 GB SSD-SLC, WES 7 (64-bit), PCIe slot, extra DVI-D, 12.1" display with capacitive touchscreen |
| | Panel PC | Machine Control | 32 axes | 12.1 inch | Intel® Core™ i7 | 4700EQ (2.4 GHz) | Active cooling (fan) | 8 GB RAM (non ECC) | 32 GB SSD | WES 7 (64 bits) | 1 x PCIe slot (X4 lanes) | NYML | DVI-I | Aluminium, black | 16:10 | 1280 | 800 | | Machine Controller for 32 axes, Industrial Panel PC with Intel® Core™ i7-4700EQ, 8 GB DRAM (non-ECC), 32 GB SSD-SLC, WES 7 (64-bit), PCIe slot, NYML port, 12.1" display with capacitive touchscreen |
| | Panel PC | Machine Control | 32 axes | 12.1 inch | Intel® Core™ i7 | 4700EQ (2.4 GHz) | Active cooling (fan) | 8 GB RAM (non ECC) | 64 GB SSD | WES 7 (64 bits) | 1 x PCIe slot (X4 lanes) | RS-232 | DVI-I | Aluminium, black | 16:10 | 1280 | 800 | | Machine Controller for 32 axes, Industrial Panel PC with Intel® Core™ i7-4700EQ, 8 GB DRAM (non-ECC), 64 GB SSD-SLC, WES 7 (64-bit), PCIe slot, RS-232, 12.1" display with capacitive touchscreen |
| | Panel PC | Machine Control | 32 axes | 12.1 inch | Intel® Core™ i7 | 4700EQ (2.4 GHz) | Active cooling (fan) | 8 GB RAM (non ECC) | 64 GB SSD | WES 7 (64 bits) | 1 x PCIe slot (X4 lanes) | DVI-D | DVI-I | Aluminium, black | 16:10 | 1280 | 800 | | Machine Controller for 32 axes, Industrial Panel PC with Intel® Core™ i7-4700EQ, 8 GB DRAM (non-ECC), 64 GB SSD-SLC, WES 7 (64-bit), PCIe slot, extra DVI-D, 12.1" display with capacitive touchscreen |
| | Panel PC | Machine Control | 32 axes | 12.1 inch | Intel® Core™ i7 | 4700EQ (2.4 GHz) | Active cooling (fan) | 8 GB RAM (non ECC) | 64 GB SSD | WES 7 (64 bits) | 1 x PCIe slot (X4 lanes) | NYML | DVI-I | Aluminium, black | 16:10 | 1280 | 800 | | Machine Controller for 32 axes, Industrial Panel PC with Intel® Core™ i7-4700EQ, 8 GB DRAM (non-ECC), 64 GB SSD-SLC, WES 7 (64-bit), PCIe slot, NYML port, 12.1" display with capacitive touchscreen |
| | Panel PC | Machine Control | 32 axes | 12.1 inch | Intel® Core™ i7 | 4700EQ (2.4 GHz) | Active cooling (fan) | 8 GB RAM (non ECC) | 320 GB HDD | WES 7 (64 bits) | 1 x PCIe slot (X4 lanes) | RS-232 | DVI-I | Aluminium, black | 16:10 | 1280 | 800 | | Machine Controller for 32 axes, Industrial Panel PC with Intel® Core™ i7-4700EQ, 8 GB DRAM (non-ECC), 320 GB HDD, WES 7 (64-bit), PCIe slot, RS-232, 12.1" display with capacitive touchscreen |
| | Panel PC | Machine Control | 32 axes | 12.1 inch | Intel® Core™ i7 | 4700EQ (2.4 GHz) | Active cooling (fan) | 8 GB RAM (non ECC) | 320 GB HDD | WES 7 (64 bits) | 1 x PCIe slot (X4 lanes) | DVI-D | DVI-I | Aluminium, black | 16:10 | 1280 | 800 | | Machine Controller for 32 axes, Industrial Panel PC with Intel® Core™ i7-4700EQ, 8 GB DRAM (non-ECC), 320 GB HDD, WES 7 (64-bit), PCIe slot, extra DVI-D, 12.1" display with capacitive touchscreen |
| | Panel PC | Machine Control | 32 axes | 12.1 inch | Intel® Core™ i7 | 4700EQ (2.4 GHz) | Active cooling (fan) | 8 GB RAM (non ECC) | 320 GB HDD | WES 7 (64 bits) | 1 x PCIe slot (X4 lanes) | NYML | DVI-I | Aluminium, black | 16:10 | 1280 | 800 | | Machine Controller for 32 axes, Industrial Panel PC with Intel® Core™ i7-4700EQ, 8 GB DRAM (non-ECC), 320 GB HDD, WES 7 (64-bit), PCIe slot, NYML port, 12.1" display with capacitive touchscreen |
| | Panel PC | Machine Control | 32 axes | 12.1 inch | Intel® Core™ i7 | 4700EQ (2.4 GHz) | Active cooling (fan) | 8 GB RAM (non ECC) | 128 GB SSD | WES 7 (64 bits) | 1 x PCIe slot (X4 lanes) | RS-232 | DVI-I | Aluminium, black | 16:10 | 1280 | 800 | | Machine Controller for 32 axes, Industrial Panel PC with Intel® Core™ i7-4700EQ, 8 GB DRAM (non-ECC), 128 GB SSD-iMLC, WES 7 (64-bit), PCIe slot, RS-232, 12.1" display with capacitive touchscreen |
| | Panel PC | Machine Control | 32 axes | 12.1 inch | Intel® Core™ i7 | 4700EQ (2.4 GHz) | Active cooling (fan) | 8 GB RAM (non ECC) | 128 GB SSD | WES 7 (64 bits) | 1 x PCIe slot (X4 lanes) | DVI-D | DVI-I | Aluminium, black | 16:10 | 1280 | 800 | | Machine Controller for 32 axes, Industrial Panel PC with Intel® Core™ i7-4700EQ, 8 GB DRAM (non-ECC), 128 GB SSD-iMLC, WES 7 (64-bit), PCIe slot, extra DVI-D, 12.1" display with capacitive touchscreen |
| | Panel PC | Machine Control | 32 axes | 12.1 inch | Intel® Core™ i7 | 4700EQ (2.4 GHz) | Active cooling (fan) | 8 GB RAM (non ECC) | 128 GB SSD | WES 7 (64 bits) | 1 x PCIe slot (X4 lanes) | NYML | DVI-I | Aluminium, black | 16:10 | 1280 | 800 | | Machine Controller for 32 axes, Industrial Panel PC with Intel® Core™ i7-4700EQ, 8 GB DRAM (non-ECC), 128 GB SSD-iMLC, WES 7 (64-bit), PCIe slot, NYML port, 12.1" display with capacitive touchscreen |
| | Panel PC | Machine Control | 32 axes | 15.4 inch | Intel® Core™ i7 | 4700EQ (2.4 GHz) | Active cooling (fan) | 8 GB RAM (non ECC) | 32 GB SSD | WES 7 (64 bits) | 1 x PCIe slot (X4 lanes) | RS-232 | DVI-I | Aluminium, black | 16:10 | 1280 | 800 | | Machine Controller for 32 axes, Industrial Panel PC with Intel® Core™ i7-4700EQ, 8 GB DRAM (non-ECC), 32 GB SSD-SLC, WES 7 (64-bit), PCIe slot, RS-232, 15.4" display with capacitive touchscreen |
| | Panel PC | Machine Control | 32 axes | 15.4 inch | Intel® Core™ i7 | 4700EQ (2.4 GHz) | Active cooling (fan) | 8 GB RAM (non ECC) | 32 GB SSD | WES 7 (64 bits) | 1 x PCIe slot (X4 lanes) | DVI-D | DVI-I | Aluminium, black | 16:10 | 1280 | 800 | | Machine Controller for 32 axes, Industrial Panel PC with Intel® Core™ i7-4700EQ, 8 GB DRAM (non-ECC), 32 GB SSD-SLC, WES 7 (64-bit), PCIe slot, extra DVI-D, 15.4" display with capacitive touchscreen |
| | Panel PC | Machine Control | 32 axes | 15.4 inch | Intel® Core™ i7 | 4700EQ (2.4 GHz) | Active cooling (fan) | 8 GB RAM (non ECC) | 32 GB SSD | WES 7 (64 bits) | 1 x PCIe slot (X4 lanes) | NYML | DVI-I | Aluminium, black | 16:10 | 1280 | 800 | | Machine Controller for 32 axes, Industrial Panel PC with Intel® Core™ i7-4700EQ, 8 GB DRAM (non-ECC), 32 GB SSD-SLC, WES 7 (64-bit), PCIe slot, NYML port, 15.4" display with capacitive touchscreen |
| | Panel PC | Machine Control | 32 axes | 15.4 inch | Intel® Core™ i7 | 4700EQ (2.4 GHz) | Active cooling (fan) | 8 GB RAM (non ECC) | 64 GB SSD | WES 7 (64 bits) | 1 x PCIe slot (X4 lanes) | RS-232 | DVI-I | Aluminium, black | 16:10 | 1280 | 800 | | Machine Controller for 32 axes, Industrial Panel PC with Intel® Core™ i7-4700EQ, 8 GB DRAM (non-ECC), 64 GB SSD-SLC, WES 7 (64-bit), PCIe slot, RS-232, 15.4" display with capacitive touchscreen |
| | Panel PC | Machine Control | 32 axes | 15.4 inch | Intel® Core™ i7 | 4700EQ (2.4 GHz) | Active cooling (fan) | 8 GB RAM (non ECC) | 64 GB SSD | WES 7 (64 bits) | 1 x PCIe slot (X4 lanes) | DVI-D | DVI-I | Aluminium, black | 16:10 | 1280 | 800 | | Machine Controller for 32 axes, Industrial Panel PC with Intel® Core™ i7-4700EQ, 8 GB DRAM (non-ECC), 64 GB SSD-SLC, WES 7 (64-bit), PCIe slot, extra DVI-D, 15.4" display with capacitive touchscreen |
| | Panel PC | Machine Control | 32 axes | 15.4 inch | Intel® Core™ i7 | 4700EQ (2.4 GHz) | Active cooling (fan) | 8 GB RAM (non ECC) | 64 GB SSD | WES 7 (64 bits) | 1 x PCIe slot (X4 lanes) | NYML | DVI-I | Aluminium, black | 16:10 | 1280 | 800 | | Machine Controller for 32 axes, Industrial Panel PC with Intel® Core™ i7-4700EQ, 8 GB DRAM (non-ECC), 64 GB SSD-SLC, WES 7 (64-bit), PCIe slot, NYML port, 15.4" display with capacitive touchscreen |
| | Panel PC | Machine Control | 32 axes | 15.4 inch | Intel® Core™ i7 | 4700EQ (2.4 GHz) | Active cooling (fan) | 8 GB RAM (non ECC) | 320 GB HDD | WES 7 (64 bits) | 1 x PCIe slot (X4 lanes) | RS-232 | DVI-I | Aluminium, black | 16:10 | 1280 | 800 | | Machine Controller for 32 axes, Industrial Panel PC with Intel® Core™ i7-4700EQ, 8 GB DRAM (non-ECC), 320 GB HDD, WES 7 (64-bit), PCIe slot, RS-232, 15.4" display with capacitive touchscreen |
| | Panel PC | Machine Control | 32 axes | 15.4 inch | Intel® Core™ i7 | 4700EQ (2.4 GHz) | Active cooling (fan) | 8 GB RAM (non ECC) | 320 GB HDD | WES 7 (64 bits) | 1 x PCIe slot (X4 lanes) | DVI-D | DVI-I | Aluminium, black | 16:10 | 1280 | 800 | | Machine Controller for 32 axes, Industrial Panel PC with Intel® Core™ i7-4700EQ, 8 GB DRAM (non-ECC), 320 GB HDD, WES 7 (64-bit), PCIe slot, extra DVI-D, 15.4" display with capacitive touchscreen |
| | Panel PC | Machine Control | 32 axes | 15.4 inch | Intel® Core™ i7 | 4700EQ (2.4 GHz) | Active cooling (fan) | 8 GB RAM (non ECC) | 320 GB HDD | WES 7 (64 bits) | 1 x PCIe slot (X4 lanes) | NYML | DVI-I | Aluminium, black | 16:10 | 1280 | 800 | | Machine Controller for 32 axes, Industrial Panel PC with Intel® Core™ i7-4700EQ, 8 GB DRAM (non-ECC), 320 GB HDD, WES 7 (64-bit), PCIe slot, NYML port, 15.4" display with capacitive touchscreen |
| | Panel PC | Machine Control | 32 axes | 15.4 inch | Intel® Core™ i7 | 4700EQ (2.4 GHz) | Active cooling (fan) | 8 GB RAM (non ECC) | 128 GB SSD | WES 7 (64 bits) | 1 x PCIe slot (X4 lanes) | RS-232 | DVI-I | Aluminium, black | 16:10 | 1280 | 800 | | Machine Controller for 32 axes, Industrial Panel PC with Intel® Core™ i7-4700EQ, 8 GB DRAM (non-ECC), 128 GB SSD-iMLC, WES 7 (64-bit), PCIe slot, RS-232, 15.4" display with capacitive touchscreen |
| | Panel PC | Machine Control | 32 axes | 15.4 inch | Intel® Core™ i7 | 4700EQ (2.4 GHz) | Active cooling (fan) | 8 GB RAM (non ECC) | 128 GB SSD | WES 7 (64 bits) | 1 x PCIe slot (X4 lanes) | DVI-D | DVI-I | Aluminium, black | 16:10 | 1280 | 800 | | Machine Controller for 32 axes, Industrial Panel PC with Intel® Core™ i7-4700EQ, 8 GB DRAM (non-ECC), 128 GB SSD-iMLC, WES 7 (64-bit), PCIe slot, extra DVI-D, 15.4" display with capacitive touchscreen |
| | Panel PC | Machine Control | 32 axes | 15.4 inch | Intel® Core™ i7 | 4700EQ (2.4 GHz) | Active cooling (fan) | 8 GB RAM (non ECC) | 128 GB SSD | WES 7 (64 bits) | 1 x PCIe slot (X4 lanes) | NYML | DVI-I | Aluminium, black | 16:10 | 1280 | 800 | | Machine Controller for 32 axes, Industrial Panel PC with Intel® Core™ i7-4700EQ, 8 GB DRAM (non-ECC), 128 GB SSD-iMLC, WES 7 (64-bit), PCIe slot, NYML port, 15.4" display with capacitive touchscreen |
| | Panel PC | Machine Control | 64 axes | 12.1 inch | Intel® Core™ i5 | 7440EQ (2.9 GHz) | Active cooling (fan) | 8 GB RAM (non ECC) | 128 GB CFast MLC | Windows 10 IoT Enterprise 2019 LTSB - 64 bit | No Expansion | No Port | DVI-I | Aluminium, black | 16:10 | 1280 | 800 | | Machine Controller for 64 axes, Industrial Panel PC with Intel® Core™ i5-7440EQ, 8 GB RAM (non ECC), 128 GB CFast MLC, Windows 10 IoT Enterprise 2019 LTSC - 64 bit, 12.1" display with capacitive touchscreen |
| | Panel PC | Machine Control | 64 axes | 12.1 inch | Intel® Core™ i5 | 7440EQ (2.9 GHz) | Active cooling (fan) | 8 GB RAM (non ECC) | 128 GB CFast MLC | Windows 10 IoT Enterprise 2019 LTSB - 64 bit | No Expansion | NYML | DVI-I | Aluminium, black | 16:10 | 1280 | 800 | | Machine Controller for 64 axes, Industrial Panel PC with Intel® Core™ i5-7440EQ, 8 GB RAM (non ECC), 128 GB CFast MLC, Windows 10 IoT Enterprise 2019 LTSC - 64 bit, NYML Port, 12.1" display with capacitive touchscreen |
| | Panel PC | Machine Control | 64 axes | 12.1 inch | Intel® Core™ i5 | 7440EQ (2.9 GHz) | Active cooling (fan) | 8 GB RAM (non ECC) | 256 GB CFast MLC | Windows 10 IoT Enterprise 2019 LTSB - 64 bit | No Expansion | No Port | DVI-I | Aluminium, black | 16:10 | 1280 | 800 | | Machine Controller for 64 axes, Industrial Panel PC with Intel® Core™ i5-7440EQ, 8 GB RAM (non ECC), 256 GB CFast MLC, Windows 10 IoT Enterprise 2019 LTSC - 64 bit, 12.1" display with capacitive touchscreen |
| | Panel PC | Machine Control | 64 axes | 12.1 inch | Intel® Core™ i5 | 7440EQ (2.9 GHz) | Active cooling (fan) | 8 GB RAM (non ECC) | 256 GB CFast MLC | Windows 10 IoT Enterprise 2019 LTSB - 64 bit | No Expansion | NYML | DVI-I | Aluminium, black | 16:10 | 1280 | 800 | | Machine Controller for 64 axes, Industrial Panel PC with Intel® Core™ i5-7440EQ, 8 GB RAM (non ECC), 256 GB CFast MLC, Windows 10 IoT Enterprise 2019 LTSC - 64 bit, NYML Port, 12.1" display with capacitive touchscreen |
| | Panel PC | Machine Control | 64 axes | 12.1 inch | Intel® Core™ i5 | 7440EQ (2.9 GHz) | Active cooling (fan) | 32 GB RAM (non ECC) | 128 GB CFast MLC | Windows 10 IoT Enterprise 2019 LTSB - 64 bit | No Expansion | No Port | DVI-I | Aluminium, black | 16:10 | 1280 | 800 | | Machine Controller for 64 axes, Industrial Panel PC with Intel® Core™ i5-7440EQ, 32 GB RAM (Non-ECC), 128 GB CFast MLC, Windows 10 IoT Enterprise 2019 LTSC - 64 bit, 12.1" display with capacitive touchscreen |
| | Panel PC | Machine Control | 64 axes | 12.1 inch | Intel® Core™ i5 | 7440EQ (2.9 GHz) | Active cooling (fan) | 32 GB RAM (non ECC) | 128 GB CFast MLC | Windows 10 IoT Enterprise 2019 LTSB - 64 bit | No Expansion | NYML | DVI-I | Aluminium, black | 16:10 | 1280 | 800 | | Machine Controller for 64 axes, Industrial Panel PC with Intel® Core™ i5-7440EQ, 32 GB RAM (Non-ECC), 128 GB CFast MLC, Windows 10 IoT Enterprise 2019 LTSC - 64 bit, NYML Port, 12.1" display with capacitive touchscreen |
| | Panel PC | Machine Control | 64 axes | 12.1 inch | Intel® Core™ i5 | 7440EQ (2.9 GHz) | Active cooling (fan) | 32 GB RAM (non ECC) | 256 GB CFast MLC | Windows 10 IoT Enterprise 2019 LTSB - 64 bit | No Expansion | No Port | DVI-I | Aluminium, black | 16:10 | 1280 | 800 | | Machine Controller for 64 axes, Industrial Panel PC with Intel® Core™ i5-7440EQ, 32 GB RAM (Non-ECC), 256 GB CFast MLC, Windows 10 IoT Enterprise 2019 LTSC - 64 bit, 12.1" display with capacitive touchscreen |
| | Panel PC | Machine Control | 64 axes | 12.1 inch | Intel® Core™ i5 | 7440EQ (2.9 GHz) | Active cooling (fan) | 32 GB RAM (non ECC) | 256 GB CFast MLC | Windows 10 IoT Enterprise 2019 LTSB - 64 bit | No Expansion | NYML | DVI-I | Aluminium, black | 16:10 | 1280 | 800 | | Machine Controller for 64 axes, Industrial Panel PC with Intel® Core™ i5-7440EQ, 32 GB RAM (Non-ECC), 256 GB CFast MLC, Windows 10 IoT Enterprise 2019 LTSC - 64 bit, NYML Port, 12.1" display with capacitive touchscreen |
| | Panel PC | Machine Control | 64 axes | 15.4 inch | Intel® Core™ i5 | 7440EQ (2.9 GHz) | Active cooling (fan) | 8 GB RAM (non ECC) | 128 GB CFast MLC | Windows 10 IoT Enterprise 2019 LTSB - 64 bit | No Expansion | No Port | DVI-I | Aluminium, black | 16:10 | 1280 | 800 | | Machine Controller for 64 axes, Industrial Panel PC with Intel® Core™ i5-7440EQ, 8 GB RAM (non ECC), 128 GB CFast MLC, Windows 10 IoT Enterprise 2019 LTSC - 64 bit, 15.4" display with capacitive touchscreen |
| | Panel PC | Machine Control | 64 axes | 15.4 inch | Intel® Core™ i5 | 7440EQ (2.9 GHz) | Active cooling (fan) | 8 GB RAM (non ECC) | 128 GB CFast MLC | Windows 10 IoT Enterprise 2019 LTSB - 64 bit | No Expansion | NYML | DVI-I | Aluminium, black | 16:10 | 1280 | 800 | | Machine Controller for 64 axes, Industrial Panel PC with Intel® Core™ i5-7440EQ, 8 GB RAM (non ECC), 128 GB CFast MLC, Windows 10 IoT Enterprise 2019 LTSC - 64 bit, NYML Port, 15.4" display with capacitive touchscreen |
| | Panel PC | Machine Control | 64 axes | 15.4 inch | Intel® Core™ i5 | 7440EQ (2.9 GHz) | Active cooling (fan) | 8 GB RAM (non ECC) | 256 GB CFast MLC | Windows 10 IoT Enterprise 2019 LTSB - 64 bit | No Expansion | No Port | DVI-I | Aluminium, black | 16:10 | 1280 | 800 | | Machine Controller for 64 axes, Industrial Panel PC with Intel® Core™ i5-7440EQ, 8 GB RAM (non ECC), 256 GB CFast MLC, Windows 10 IoT Enterprise 2019 LTSC - 64 bit, 15.4" display with capacitive touchscreen |
| | Panel PC | Machine Control | 64 axes | 15.4 inch | Intel® Core™ i5 | 7440EQ (2.9 GHz) | Active cooling (fan) | 8 GB RAM (non ECC) | 256 GB CFast MLC | Windows 10 IoT Enterprise 2019 LTSB - 64 bit | No Expansion | NYML | DVI-I | Aluminium, black | 16:10 | 1280 | 800 | | Machine Controller for 64 axes, Industrial Panel PC with Intel® Core™ i5-7440EQ, 8 GB RAM (non ECC), 256 GB CFast MLC, Windows 10 IoT Enterprise 2019 LTSC - 64 bit, NYML Port, 15.4" display with capacitive touchscreen |
| | Panel PC | Machine Control | 64 axes | 15.4 inch | Intel® Core™ i5 | 7440EQ (2.9 GHz) | Active cooling (fan) | 32 GB RAM (non ECC) | 128 GB CFast MLC | Windows 10 IoT Enterprise 2019 LTSB - 64 bit | No Expansion | No Port | DVI-I | Aluminium, black | 16:10 | 1280 | 800 | | Machine Controller for 64 axes, Industrial Panel PC with Intel® Core™ i5-7440EQ, 32 GB RAM (Non-ECC), 128 GB CFast MLC, Windows 10 IoT Enterprise 2019 LTSC - 64 bit, 15.4" display with capacitive touchscreen |
| | Panel PC | Machine Control | 64 axes | 15.4 inch | Intel® Core™ i5 | 7440EQ (2.9 GHz) | Active cooling (fan) | 32 GB RAM (non ECC) | 128 GB CFast MLC | Windows 10 IoT Enterprise 2019 LTSB - 64 bit | No Expansion | NYML | DVI-I | Aluminium, black | 16:10 | 1280 | 800 | | Machine Controller for 64 axes, Industrial Panel PC with Intel® Core™ i5-7440EQ, 32 GB RAM (Non-ECC), 128 GB CFast MLC, Windows 10 IoT Enterprise 2019 LTSC - 64 bit, NYML Port, 15.4" display with capacitive touchscreen |
| | Panel PC | Machine Control | 64 axes | 15.4 inch | Intel® Core™ i5 | 7440EQ (2.9 GHz) | Active cooling (fan) | 32 GB RAM (non ECC) | 256 GB CFast MLC | Windows 10 IoT Enterprise 2019 LTSB - 64 bit | No Expansion | No Port | DVI-I | Aluminium, black | 16:10 | 1280 | 800 | | Machine Controller for 64 axes, Industrial Panel PC with Intel® Core™ i5-7440EQ, 32 GB RAM (Non-ECC), 256 GB CFast MLC, Windows 10 IoT Enterprise 2019 LTSC - 64 bit, 15.4" display with capacitive touchscreen |
| | Panel PC | Machine Control | 64 axes | 15.4 inch | Intel® Core™ i5 | 7440EQ (2.9 GHz) | Active cooling (fan) | 32 GB RAM (non ECC) | 256 GB CFast MLC | Windows 10 IoT Enterprise 2019 LTSB - 64 bit | No Expansion | NYML | DVI-I | Aluminium, black | 16:10 | 1280 | 800 | | Machine Controller for 64 axes, Industrial Panel PC with Intel® Core™ i5-7440EQ, 32 GB RAM (Non-ECC), 256 GB CFast MLC, Windows 10 IoT Enterprise 2019 LTSC - 64 bit, NYML Port, 15.4" display with capacitive touchscreen |
| | Panel PC | Machine Control | 64 axes | 18.5 inch | Intel® Core™ i5 | 7440EQ (2.9 GHz) | Active cooling (fan) | 8 GB RAM (non ECC) | 128 GB CFast MLC | Windows 10 IoT Enterprise 2019 LTSB - 64 bit | No Expansion | No Port | DVI-I | Aluminium, black | 16:9 | 1920 | 1080 | | Machine Controller for 64 axes, Industrial Panel PC with Intel® Core™ i5-7440EQ, 8 GB RAM (non ECC), 128 GB CFast MLC, Windows 10 IoT Enterprise 2019 LTSC - 64 bit, 18.5" (1920x1080) display with capacitive touchscreen |
| | Panel PC | Machine Control | 64 axes | 18.5 inch | Intel® Core™ i5 | 7440EQ (2.9 GHz) | Active cooling (fan) | 8 GB RAM (non ECC) | 128 GB CFast MLC | Windows 10 IoT Enterprise 2019 LTSB - 64 bit | No Expansion | NYML | DVI-I | Aluminium, black | 16:9 | 1920 | 1080 | | Machine Controller for 64 axes, Industrial Panel PC with Intel® Core™ i5-7440EQ, 8 GB RAM (non ECC), 128 GB CFast MLC, Windows 10 IoT Enterprise 2019 LTSC - 64 bit, NYML Port, 18.5" (1920x1080) display with capacitive touchscreen |
| | Panel PC | Machine Control | 64 axes | 18.5 inch | Intel® Core™ i5 | 7440EQ (2.9 GHz) | Active cooling (fan) | 8 GB RAM (non ECC) | 256 GB CFast MLC | Windows 10 IoT Enterprise 2019 LTSB - 64 bit | No Expansion | No Port | DVI-I | Aluminium, black | 16:9 | 1920 | 1080 | | Machine Controller for 64 axes, Industrial Panel PC with Intel® Core™ i5-7440EQ, 8 GB RAM (non ECC), 256 GB CFast MLC, Windows 10 IoT Enterprise 2019 LTSC - 64 bit, 18.5" (1920x1080) display with capacitive touchscreen |
| | Panel PC | Machine Control | 64 axes | 18.5 inch | Intel® Core™ i5 | 7440EQ (2.9 GHz) | Active cooling (fan) | 8 GB RAM (non ECC) | 256 GB CFast MLC | Windows 10 IoT Enterprise 2019 LTSB - 64 bit | No Expansion | NYML | DVI-I | Aluminium, black | 16:9 | 1920 | 1080 | | Machine Controller for 64 axes, Industrial Panel PC with Intel® Core™ i5-7440EQ, 8 GB RAM (non ECC), 256 GB CFast MLC, Windows 10 IoT Enterprise 2019 LTSC - 64 bit, NYML Port, 18.5" (1920x1080) display with capacitive touchscreen |
| | Panel PC | Machine Control | 64 axes | 18.5 inch | Intel® Core™ i5 | 7440EQ (2.9 GHz) | Active cooling (fan) | 32 GB RAM (non ECC) | 128 GB CFast MLC | Windows 10 IoT Enterprise 2019 LTSB - 64 bit | No Expansion | No Port | DVI-I | Aluminium, black | 16:9 | 1920 | 1080 | | Machine Controller for 64 axes, Industrial Panel PC with Intel® Core™ i5-7440EQ, 32 GB RAM (Non-ECC), 128 GB CFast MLC, Windows 10 IoT Enterprise 2019 LTSC - 64 bit, 18.5" (1920x1080) display with capacitive touchscreen |
| | Panel PC | Machine Control | 64 axes | 18.5 inch | Intel® Core™ i5 | 7440EQ (2.9 GHz) | Active cooling (fan) | 32 GB RAM (non ECC) | 128 GB CFast MLC | Windows 10 IoT Enterprise 2019 LTSB - 64 bit | No Expansion | NYML | DVI-I | Aluminium, black | 16:9 | 1920 | 1080 | | Machine Controller for 64 axes, Industrial Panel PC with Intel® Core™ i5-7440EQ, 32 GB RAM (Non-ECC), 128 GB CFast MLC, Windows 10 IoT Enterprise 2019 LTSC - 64 bit, NYML Port, 18.5" (1920x1080) display with capacitive touchscreen |
| | Panel PC | Machine Control | 64 axes | 18.5 inch | Intel® Core™ i5 | 7440EQ (2.9 GHz) | Active cooling (fan) | 32 GB RAM (non ECC) | 256 GB CFast MLC | Windows 10 IoT Enterprise 2019 LTSB - 64 bit | No Expansion | No Port | DVI-I | Aluminium, black | 16:9 | 1920 | 1080 | | Machine Controller for 64 axes, Industrial Panel PC with Intel® Core™ i5-7440EQ, 32 GB RAM (Non-ECC), 256 GB CFast MLC, Windows 10 IoT Enterprise 2019 LTSC - 64 bit, 18.5" (1920x1080) display with capacitive touchscreen |
| | Panel PC | Machine Control | 64 axes | 18.5 inch | Intel® Core™ i5 | 7440EQ (2.9 GHz) | Active cooling (fan) | 32 GB RAM (non ECC) | 256 GB CFast MLC | Windows 10 IoT Enterprise 2019 LTSB - 64 bit | No Expansion | NYML | DVI-I | Aluminium, black | 16:9 | 1920 | 1080 | | Machine Controller for 64 axes, Industrial Panel PC with Intel® Core™ i5-7440EQ, 32 GB RAM (Non-ECC), 256 GB CFast MLC, Windows 10 IoT Enterprise 2019 LTSC - 64 bit, NYML Port, 18.5" (1920x1080) display with capacitive touchscreen |
| | Panel PC | Machine Control | 64 axes | 18.5 inch | Intel® Core™ i5 | 7440EQ (2.9 GHz) | Active cooling (fan) | 8 GB RAM (non ECC) | 128 GB CFast MLC | Windows 10 IoT Enterprise 2019 LTSB - 64 bit | No Expansion | No Port | DVI-I | Aluminium, nickel plating | 16:9 | 1920 | 1080 | | Machine Controller for 64 axes, Industrial Panel PC with Intel® Core™ i5-7440EQ, 8 GB RAM (non ECC), 128 GB CFast MLC, Windows 10 IoT Enterprise 2019 LTSC - 64 bit, 18.5" (1920x1080) display with capacitive touchscreen, Ni plating |
| | Panel PC | Machine Control | 64 axes | 18.5 inch | Intel® Core™ i5 | 7440EQ (2.9 GHz) | Active cooling (fan) | 8 GB RAM (non ECC) | 128 GB CFast MLC | Windows 10 IoT Enterprise 2019 LTSB - 64 bit | No Expansion | NYML | DVI-I | Aluminium, nickel plating | 16:9 | 1920 | 1080 | | Machine Controller for 64 axes, Industrial Panel PC with Intel® Core™ i5-7440EQ, 8 GB RAM (non ECC), 128 GB CFast MLC, Windows 10 IoT Enterprise 2019 LTSC - 64 bit, NYML Port, 18.5" (1920x1080) display with capacitive touchscreen, Ni plating |
| | Panel PC | Machine Control | 64 axes | 18.5 inch | Intel® Core™ i5 | 7440EQ (2.9 GHz) | Active cooling (fan) | 8 GB RAM (non ECC) | 256 GB CFast MLC | Windows 10 IoT Enterprise 2019 LTSB - 64 bit | No Expansion | No Port | DVI-I | Aluminium, nickel plating | 16:9 | 1920 | 1080 | | Machine Controller for 64 axes, Industrial Panel PC with Intel® Core™ i5-7440EQ, 8 GB RAM (non ECC), 256 GB CFast MLC, Windows 10 IoT Enterprise 2019 LTSC - 64 bit, 18.5" (1920x1080) display with capacitive touchscreen, Ni plating |
| | Panel PC | Machine Control | 64 axes | 18.5 inch | Intel® Core™ i5 | 7440EQ (2.9 GHz) | Active cooling (fan) | 8 GB RAM (non ECC) | 256 GB CFast MLC | Windows 10 IoT Enterprise 2019 LTSB - 64 bit | No Expansion | NYML | DVI-I | Aluminium, nickel plating | 16:9 | 1920 | 1080 | | Machine Controller for 64 axes, Industrial Panel PC with Intel® Core™ i5-7440EQ, 8 GB RAM (non ECC), 256 GB CFast MLC, Windows 10 IoT Enterprise 2019 LTSC - 64 bit, NYML Port, 18.5" (1920x1080) display with capacitive touchscreen, Ni plating |
| | Panel PC | Machine Control | 64 axes | 18.5 inch | Intel® Core™ i5 | 7440EQ (2.9 GHz) | Active cooling (fan) | 32 GB RAM (non ECC) | 128 GB CFast MLC | Windows 10 IoT Enterprise 2019 LTSB - 64 bit | No Expansion | No Port | DVI-I | Aluminium, nickel plating | 16:9 | 1920 | 1080 | | Machine Controller for 64 axes, Industrial Panel PC with Intel® Core™ i5-7440EQ, 32 GB RAM (Non-ECC), 128 GB CFast MLC, Windows 10 IoT Enterprise 2019 LTSC - 64 bit, 18.5" (1920x1080) display with capacitive touchscreen, Ni plating |
| | Panel PC | Machine Control | 64 axes | 18.5 inch | Intel® Core™ i5 | 7440EQ (2.9 GHz) | Active cooling (fan) | 32 GB RAM (non ECC) | 128 GB CFast MLC | Windows 10 IoT Enterprise 2019 LTSB - 64 bit | No Expansion | NYML | DVI-I | Aluminium, nickel plating | 16:9 | 1920 | 1080 | | Machine Controller for 64 axes, Industrial Panel PC with Intel® Core™ i5-7440EQ, 32 GB RAM (Non-ECC), 128 GB CFast MLC, Windows 10 IoT Enterprise 2019 LTSC - 64 bit, NYML Port, 18.5" (1920x1080) display with capacitive touchscreen, Ni plating |
| | Panel PC | Machine Control | 64 axes | 18.5 inch | Intel® Core™ i5 | 7440EQ (2.9 GHz) | Active cooling (fan) | 32 GB RAM (non ECC) | 256 GB CFast MLC | Windows 10 IoT Enterprise 2019 LTSB - 64 bit | No Expansion | No Port | DVI-I | Aluminium, nickel plating | 16:9 | 1920 | 1080 | | Machine Controller for 64 axes, Industrial Panel PC with Intel® Core™ i5-7440EQ, 32 GB RAM (Non-ECC), 256 GB CFast MLC, Windows 10 IoT Enterprise 2019 LTSC - 64 bit, 18.5" (1920x1080) display with capacitive touchscreen, Ni plating |
| | Panel PC | Machine Control | 64 axes | 18.5 inch | Intel® Core™ i5 | 7440EQ (2.9 GHz) | Active cooling (fan) | 32 GB RAM (non ECC) | 256 GB CFast MLC | Windows 10 IoT Enterprise 2019 LTSB - 64 bit | No Expansion | NYML | DVI-I | Aluminium, nickel plating | 16:9 | 1920 | 1080 | | Machine Controller for 64 axes, Industrial Panel PC with Intel® Core™ i5-7440EQ, 32 GB RAM (Non-ECC), 256 GB CFast MLC, Windows 10 IoT Enterprise 2019 LTSC - 64 bit, NYML Port, 18.5" (1920x1080) display with capacitive touchscreen, Ni plating |
| | Panel PC | Machine Control | 64 axes | 12.1 inch | Intel® Core™ i7 | 4700EQ (2.4 GHz) | Active cooling (fan) | 8 GB RAM (non ECC) | 32 GB SSD | WES 7 (64 bits) | 1 x PCIe slot (X4 lanes) | RS-232 | DVI-I | Aluminium, black | 16:10 | 1280 | 800 | | Machine Controller for 64 axes, Industrial Panel PC with Intel® Core™ i7-4700EQ, 8 GB DRAM (non-ECC), 32 GB SSD-SLC, WES 7 (64-bit), PCIe slot, RS-232, 12.1" display with capacitive touchscreen |
| | Panel PC | Machine Control | 64 axes | 12.1 inch | Intel® Core™ i7 | 4700EQ (2.4 GHz) | Active cooling (fan) | 8 GB RAM (non ECC) | 32 GB SSD | WES 7 (64 bits) | 1 x PCIe slot (X4 lanes) | DVI-D | DVI-I | Aluminium, black | 16:10 | 1280 | 800 | | Machine Controller for 64 axes, Industrial Panel PC with Intel® Core™ i7-4700EQ, 8 GB DRAM (non-ECC), 32 GB SSD-SLC, WES 7 (64-bit), PCIe slot, extra DVI-D, 12.1" display with capacitive touchscreen |
| | Panel PC | Machine Control | 64 axes | 12.1 inch | Intel® Core™ i7 | 4700EQ (2.4 GHz) | Active cooling (fan) | 8 GB RAM (non ECC) | 32 GB SSD | WES 7 (64 bits) | 1 x PCIe slot (X4 lanes) | NYML | DVI-I | Aluminium, black | 16:10 | 1280 | 800 | | Machine Controller for 64 axes, Industrial Panel PC with Intel® Core™ i7-4700EQ, 8 GB DRAM (non-ECC), 32 GB SSD-SLC, WES 7 (64-bit), PCIe slot, NYML port, 12.1" display with capacitive touchscreen |
| | Panel PC | Machine Control | 64 axes | 12.1 inch | Intel® Core™ i7 | 4700EQ (2.4 GHz) | Active cooling (fan) | 8 GB RAM (non ECC) | 64 GB SSD | WES 7 (64 bits) | 1 x PCIe slot (X4 lanes) | RS-232 | DVI-I | Aluminium, black | 16:10 | 1280 | 800 | | Machine Controller for 64 axes, Industrial Panel PC with Intel® Core™ i7-4700EQ, 8 GB DRAM (non-ECC), 64 GB SSD-SLC, WES 7 (64-bit), PCIe slot, RS-232, 12.1" display with capacitive touchscreen |
| | Panel PC | Machine Control | 64 axes | 12.1 inch | Intel® Core™ i7 | 4700EQ (2.4 GHz) | Active cooling (fan) | 8 GB RAM (non ECC) | 64 GB SSD | WES 7 (64 bits) | 1 x PCIe slot (X4 lanes) | DVI-D | DVI-I | Aluminium, black | 16:10 | 1280 | 800 | | Machine Controller for 64 axes, Industrial Panel PC with Intel® Core™ i7-4700EQ, 8 GB DRAM (non-ECC), 64 GB SSD-SLC, WES 7 (64-bit), PCIe slot, extra DVI-D, 12.1" display with capacitive touchscreen |
| | Panel PC | Machine Control | 64 axes | 12.1 inch | Intel® Core™ i7 | 4700EQ (2.4 GHz) | Active cooling (fan) | 8 GB RAM (non ECC) | 64 GB SSD | WES 7 (64 bits) | 1 x PCIe slot (X4 lanes) | NYML | DVI-I | Aluminium, black | 16:10 | 1280 | 800 | | Machine Controller for 64 axes, Industrial Panel PC with Intel® Core™ i7-4700EQ, 8 GB DRAM (non-ECC), 64 GB SSD-SLC, WES 7 (64-bit), PCIe slot, NYML port, 12.1" display with capacitive touchscreen |
| | Panel PC | Machine Control | 64 axes | 12.1 inch | Intel® Core™ i7 | 4700EQ (2.4 GHz) | Active cooling (fan) | 8 GB RAM (non ECC) | 320 GB HDD | WES 7 (64 bits) | 1 x PCIe slot (X4 lanes) | RS-232 | DVI-I | Aluminium, black | 16:10 | 1280 | 800 | | Machine Controller for 64 axes, Industrial Panel PC with Intel® Core™ i7-4700EQ, 8 GB DRAM (non-ECC), 320 GB HDD, WES 7 (64-bit), PCIe slot, RS-232, 12.1" display with capacitive touchscreen |
| | Panel PC | Machine Control | 64 axes | 12.1 inch | Intel® Core™ i7 | 4700EQ (2.4 GHz) | Active cooling (fan) | 8 GB RAM (non ECC) | 320 GB HDD | WES 7 (64 bits) | 1 x PCIe slot (X4 lanes) | DVI-D | DVI-I | Aluminium, black | 16:10 | 1280 | 800 | | Machine Controller for 64 axes, Industrial Panel PC with Intel® Core™ i7-4700EQ, 8 GB DRAM (non-ECC), 320 GB HDD, WES 7 (64-bit), PCIe slot, extra DVI-D, 12.1" display with capacitive touchscreen |
| | Panel PC | Machine Control | 64 axes | 12.1 inch | Intel® Core™ i7 | 4700EQ (2.4 GHz) | Active cooling (fan) | 8 GB RAM (non ECC) | 320 GB HDD | WES 7 (64 bits) | 1 x PCIe slot (X4 lanes) | NYML | DVI-I | Aluminium, black | 16:10 | 1280 | 800 | | Machine Controller for 64 axes, Industrial Panel PC with Intel® Core™ i7-4700EQ, 8 GB DRAM (non-ECC), 320 GB HDD, WES 7 (64-bit), PCIe slot, NYML port, 12.1" display with capacitive touchscreen |
| | Panel PC | Machine Control | 64 axes | 12.1 inch | Intel® Core™ i7 | 4700EQ (2.4 GHz) | Active cooling (fan) | 8 GB RAM (non ECC) | 128 GB SSD | WES 7 (64 bits) | 1 x PCIe slot (X4 lanes) | RS-232 | DVI-I | Aluminium, black | 16:10 | 1280 | 800 | | Machine Controller for 64 axes, Industrial Panel PC with Intel® Core™ i7-4700EQ, 8 GB DRAM (non-ECC), 128 GB SSD-iMLC, WES 7 (64-bit), PCIe slot, RS-232, 12.1" display with capacitive touchscreen |
| | Panel PC | Machine Control | 64 axes | 12.1 inch | Intel® Core™ i7 | 4700EQ (2.4 GHz) | Active cooling (fan) | 8 GB RAM (non ECC) | 128 GB SSD | WES 7 (64 bits) | 1 x PCIe slot (X4 lanes) | DVI-D | DVI-I | Aluminium, black | 16:10 | 1280 | 800 | | Machine Controller for 64 axes, Industrial Panel PC with Intel® Core™ i7-4700EQ, 8 GB DRAM (non-ECC), 128 GB SSD-iMLC, WES 7 (64-bit), PCIe slot, extra DVI-D, 12.1" display with capacitive touchscreen |
| | Panel PC | Machine Control | 64 axes | 12.1 inch | Intel® Core™ i7 | 4700EQ (2.4 GHz) | Active cooling (fan) | 8 GB RAM (non ECC) | 128 GB SSD | WES 7 (64 bits) | 1 x PCIe slot (X4 lanes) | NYML | DVI-I | Aluminium, black | 16:10 | 1280 | 800 | | Machine Controller for 64 axes, Industrial Panel PC with Intel® Core™ i7-4700EQ, 8 GB DRAM (non-ECC), 128 GB SSD-iMLC, WES 7 (64-bit), PCIe slot, NYML port, 12.1" display with capacitive touchscreen |
| | Panel PC | Machine Control | 64 axes | 15.4 inch | Intel® Core™ i7 | 4700EQ (2.4 GHz) | Active cooling (fan) | 8 GB RAM (non ECC) | 32 GB SSD | WES 7 (64 bits) | 1 x PCIe slot (X4 lanes) | RS-232 | DVI-I | Aluminium, black | 16:10 | 1280 | 800 | | Machine Controller for 64 axes, Industrial Panel PC with Intel® Core™ i7-4700EQ, 8 GB DRAM (non-ECC), 32 GB SSD-SLC, WES 7 (64-bit), PCIe slot, RS-232, 15.4" display with capacitive touchscreen |
| | Panel PC | Machine Control | 64 axes | 15.4 inch | Intel® Core™ i7 | 4700EQ (2.4 GHz) | Active cooling (fan) | 8 GB RAM (non ECC) | 32 GB SSD | WES 7 (64 bits) | 1 x PCIe slot (X4 lanes) | DVI-D | DVI-I | Aluminium, black | 16:10 | 1280 | 800 | | Machine Controller for 64 axes, Industrial Panel PC with Intel® Core™ i7-4700EQ, 8 GB DRAM (non-ECC), 32 GB SSD-SLC, WES 7 (64-bit), PCIe slot, extra DVI-D, 15.4" display with capacitive touchscreen |
| | Panel PC | Machine Control | 64 axes | 15.4 inch | Intel® Core™ i7 | 4700EQ (2.4 GHz) | Active cooling (fan) | 8 GB RAM (non ECC) | 32 GB SSD | WES 7 (64 bits) | 1 x PCIe slot (X4 lanes) | NYML | DVI-I | Aluminium, black | 16:10 | 1280 | 800 | | Machine Controller for 64 axes, Industrial Panel PC with Intel® Core™ i7-4700EQ, 8 GB DRAM (non-ECC), 32 GB SSD-SLC, WES 7 (64-bit), PCIe slot, NYML port, 15.4" display with capacitive touchscreen |
| | Panel PC | Machine Control | 64 axes | 15.4 inch | Intel® Core™ i7 | 4700EQ (2.4 GHz) | Active cooling (fan) | 8 GB RAM (non ECC) | 64 GB SSD | WES 7 (64 bits) | 1 x PCIe slot (X4 lanes) | RS-232 | DVI-I | Aluminium, black | 16:10 | 1280 | 800 | | Machine Controller for 64 axes, Industrial Panel PC with Intel® Core™ i7-4700EQ, 8 GB DRAM (non-ECC), 64 GB SSD-SLC, WES 7 (64-bit), PCIe slot, RS-232, 15.4" display with capacitive touchscreen |
| | Panel PC | Machine Control | 64 axes | 15.4 inch | Intel® Core™ i7 | 4700EQ (2.4 GHz) | Active cooling (fan) | 8 GB RAM (non ECC) | 64 GB SSD | WES 7 (64 bits) | 1 x PCIe slot (X4 lanes) | DVI-D | DVI-I | Aluminium, black | 16:10 | 1280 | 800 | | Machine Controller for 64 axes, Industrial Panel PC with Intel® Core™ i7-4700EQ, 8 GB DRAM (non-ECC), 64 GB SSD-SLC, WES 7 (64-bit), PCIe slot, extra DVI-D, 15.4" display with capacitive touchscreen |
| | Panel PC | Machine Control | 64 axes | 15.4 inch | Intel® Core™ i7 | 4700EQ (2.4 GHz) | Active cooling (fan) | 8 GB RAM (non ECC) | 64 GB SSD | WES 7 (64 bits) | 1 x PCIe slot (X4 lanes) | NYML | DVI-I | Aluminium, black | 16:10 | 1280 | 800 | | Machine Controller for 64 axes, Industrial Panel PC with Intel® Core™ i7-4700EQ, 8 GB DRAM (non-ECC), 64 GB SSD-SLC, WES 7 (64-bit), PCIe slot, NYML port, 15.4" display with capacitive touchscreen |
| | Panel PC | Machine Control | 64 axes | 15.4 inch | Intel® Core™ i7 | 4700EQ (2.4 GHz) | Active cooling (fan) | 8 GB RAM (non ECC) | 320 GB HDD | WES 7 (64 bits) | 1 x PCIe slot (X4 lanes) | RS-232 | DVI-I | Aluminium, black | 16:10 | 1280 | 800 | | Machine Controller for 64 axes, Industrial Panel PC with Intel® Core™ i7-4700EQ, 8 GB DRAM (non-ECC), 320 GB HDD, WES 7 (64-bit), PCIe slot, RS-232, 15.4" display with capacitive touchscreen |
| | Panel PC | Machine Control | 64 axes | 15.4 inch | Intel® Core™ i7 | 4700EQ (2.4 GHz) | Active cooling (fan) | 8 GB RAM (non ECC) | 320 GB HDD | WES 7 (64 bits) | 1 x PCIe slot (X4 lanes) | DVI-D | DVI-I | Aluminium, black | 16:10 | 1280 | 800 | | Machine Controller for 64 axes, Industrial Panel PC with Intel® Core™ i7-4700EQ, 8 GB DRAM (non-ECC), 320 GB HDD, WES 7 (64-bit), PCIe slot, extra DVI-D, 15.4" display with capacitive touchscreen |
| | Panel PC | Machine Control | 64 axes | 15.4 inch | Intel® Core™ i7 | 4700EQ (2.4 GHz) | Active cooling (fan) | 8 GB RAM (non ECC) | 320 GB HDD | WES 7 (64 bits) | 1 x PCIe slot (X4 lanes) | NYML | DVI-I | Aluminium, black | 16:10 | 1280 | 800 | | Machine Controller for 64 axes, Industrial Panel PC with Intel® Core™ i7-4700EQ, 8 GB DRAM (non-ECC), 320 GB HDD, WES 7 (64-bit), PCIe slot, NYML port, 15.4" display with capacitive touchscreen |
| | Panel PC | Machine Control | 64 axes | 15.4 inch | Intel® Core™ i7 | 4700EQ (2.4 GHz) | Active cooling (fan) | 8 GB RAM (non ECC) | 128 GB SSD | WES 7 (64 bits) | 1 x PCIe slot (X4 lanes) | RS-232 | DVI-I | Aluminium, black | 16:10 | 1280 | 800 | | Machine Controller for 64 axes, Industrial Panel PC with Intel® Core™ i7-4700EQ, 8 GB DRAM (non-ECC), 128 GB SSD-iMLC, WES 7 (64-bit), PCIe slot, RS-232, 15.4" display with capacitive touchscreen |
| | Panel PC | Machine Control | 64 axes | 15.4 inch | Intel® Core™ i7 | 4700EQ (2.4 GHz) | Active cooling (fan) | 8 GB RAM (non ECC) | 128 GB SSD | WES 7 (64 bits) | 1 x PCIe slot (X4 lanes) | DVI-D | DVI-I | Aluminium, black | 16:10 | 1280 | 800 | | Machine Controller for 64 axes, Industrial Panel PC with Intel® Core™ i7-4700EQ, 8 GB DRAM (non-ECC), 128 GB SSD-iMLC, WES 7 (64-bit), PCIe slot, extra DVI-D, 15.4" display with capacitive touchscreen |
| | Panel PC | Machine Control | 64 axes | 15.4 inch | Intel® Core™ i7 | 4700EQ (2.4 GHz) | Active cooling (fan) | 8 GB RAM (non ECC) | 128 GB SSD | WES 7 (64 bits) | 1 x PCIe slot (X4 lanes) | NYML | DVI-I | Aluminium, black | 16:10 | 1280 | 800 | | Machine Controller for 64 axes, Industrial Panel PC with Intel® Core™ i7-4700EQ, 8 GB DRAM (non-ECC), 128 GB SSD-iMLC, WES 7 (64-bit), PCIe slot, NYML port, 15.4" display with capacitive touchscreen |
| | Panel PC | CNC | 32 axes | 12.1 inch | Intel® Core™ i7 | 4700EQ (2.4 GHz) | Active cooling (fan) | 8 GB RAM (non ECC) | 64 GB SSD | WES 7 (64 bits) | 1 x PCIe slot (X4 lanes) | RS-232 | DVI-I | Aluminium, black | 16:10 | 1280 | 800 | | CNC Controller for 32 axes, Industrial Panel PC with Intel® Core™ i7-4700EQ, 8 GB DRAM (non-ECC), 64 GB SSD-SLC, WES 7 (64-bit), PCIe slot, RS-232, 12.1" display with capacitive touchscreen |
| | Panel PC | CNC | 32 axes | 12.1 inch | Intel® Core™ i7 | 4700EQ (2.4 GHz) | Active cooling (fan) | 8 GB RAM (non ECC) | 128 GB SSD | WES 7 (64 bits) | 1 x PCIe slot (X4 lanes) | RS-232 | DVI-I | Aluminium, black | 16:10 | 1280 | 800 | | CNC Controller for 32 axes, Industrial Panel PC with Intel® Core™ i7-4700EQ, 8 GB DRAM (non-ECC), 128 GB SSD-iMLC, WES 7 (64-bit), PCIe slot, RS-232, 12.1" display with capacitive touchscreen |
| | Panel PC | CNC | 32 axes | 15.4 inch | Intel® Core™ i7 | 4700EQ (2.4 GHz) | Active cooling (fan) | 8 GB RAM (non ECC) | 64 GB SSD | WES 7 (64 bits) | 1 x PCIe slot (X4 lanes) | RS-232 | DVI-I | Aluminium, black | 16:10 | 1280 | 800 | | CNC Controller for 32 axes, Industrial Panel PC with Intel® Core™ i7-4700EQ, 8 GB DRAM (non-ECC), 64 GB SSD-SLC, WES 7 (64-bit), PCIe slot, RS-232, 15.4" display with capacitive touchscreen |
| | Panel PC | CNC | 32 axes | 15.4 inch | Intel® Core™ i7 | 4700EQ (2.4 GHz) | Active cooling (fan) | 8 GB RAM (non ECC) | 128 GB SSD | WES 7 (64 bits) | 1 x PCIe slot (X4 lanes) | RS-232 | DVI-I | Aluminium, black | 16:10 | 1280 | 800 | | CNC Controller for 32 axes, Industrial Panel PC with Intel® Core™ i7-4700EQ, 8 GB DRAM (non-ECC), 128 GB SSD-iMLC, WES 7 (64-bit), PCIe slot, RS-232, 15.4" display with capacitive touchscreen |
| | Panel PC | AI Machine Control | 16 axes | 15.4 inch | Intel® Core™ i7 | 4700EQ (2.4 GHz) | Active cooling (fan) | 8 GB RAM (non ECC) | 128 GB SSD | WES 7 (64 bits) | 1 x PCIe slot (X4 lanes) | RS-232 | DVI-I | Aluminium, black | 16:10 | 1280 | 800 | | AI Machine Controller for 16 axes, Industrial Panel PC with Intel® Core™ i7-4700EQ, 8 GB DRAM (non-ECC), 128 GB SSD-iMLC, WES 7 (64-bit), PCIe slot, RS-232, 15.4" display with capacitive touchscreen |
| | Panel PC | AI Machine Control | 16 axes | 15.4 inch | Intel® Core™ i7 | 4700EQ (2.4 GHz) | Active cooling (fan) | 8 GB RAM (non ECC) | 128 GB SSD | WES 7 (64 bits) | 1 x PCIe slot (X4 lanes) | DVI-D | DVI-I | Aluminium, black | 16:10 | 1280 | 800 | | AI Machine Controller for 16 axes, Industrial Panel PC with Intel® Core™ i7-4700EQ, 8 GB DRAM (non-ECC), 128 GB SSD-iMLC, WES 7 (64-bit), PCIe slot, extra DVI-D, 15.4" display with capacitive touchscreen |
| | Panel PC | AI Machine Control | 16 axes | 15.4 inch | Intel® Core™ i5 | 7440EQ (2.9 GHz) | Active cooling (fan) | 32 GB RAM (non ECC) | 256 GB SSD | Windows 10 IoT Enterprise 2019 LTSB - 64 bit | 1 x PCIe slot (X4 lanes) | RS-232 | DVI-I | Aluminium, black | 16:10 | 1280 | 800 | | AI Machine Controller for 16 axes, Industrial Panel PC with Intel® Core™ i5-74400EQ, 32 GB RAM (non-ECC), 128 GBx2 SSD-iMLC/pSLC, Windows 10 IoT Enterprise 2019 LTSC - 64 bit, PCIe slot, RS-232, 15.4" display with capacitive touchscreen |
| | Panel PC | AI Machine Control | 16 axes | 15.4 inch | Intel® Core™ i5 | 7440EQ (2.9 GHz) | Active cooling (fan) | 32 GB RAM (non ECC) | 256 GB SSD | Windows 10 IoT Enterprise 2019 LTSB - 64 bit | 1 x PCIe slot (X4 lanes) | DVI-D | DVI-I | Aluminium, black | 16:10 | 1280 | 800 | | AI Machine Controller for 16 axes, Industrial Panel PC with Intel® Core™ i5-74400EQ, 32 GB RAM (non-ECC), 128 GBx2 SSD-iMLC/pSLC, Windows 10 IoT Enterprise 2019 LTSC - 64 bit, PCIe slot, extra DVI-D, 15.4" display with capacitive touchscreen |
| | Panel PC | AI Machine Control | 32 axes | 15.4 inch | Intel® Core™ i7 | 4700EQ (2.4 GHz) | Active cooling (fan) | 8 GB RAM (non ECC) | 128 GB SSD | WES 7 (64 bits) | 1 x PCIe slot (X4 lanes) | RS-232 | DVI-I | Aluminium, black | 16:10 | 1280 | 800 | | AI Machine Controller for 32 axes, Industrial Panel PC with Intel® Core™ i7-4700EQ, 8 GB DRAM (non-ECC), 128 GB SSD-iMLC, WES 7 (64-bit), PCIe slot, RS-232, 15.4" display with capacitive touchscreen |
| | Panel PC | AI Machine Control | 32 axes | 15.4 inch | Intel® Core™ i7 | 4700EQ (2.4 GHz) | Active cooling (fan) | 8 GB RAM (non ECC) | 128 GB SSD | WES 7 (64 bits) | 1 x PCIe slot (X4 lanes) | DVI-D | DVI-I | Aluminium, black | 16:10 | 1280 | 800 | | AI Machine Controller for 32 axes, Industrial Panel PC with Intel® Core™ i7-4700EQ, 8 GB DRAM (non-ECC), 128 GB SSD-iMLC, WES 7 (64-bit), PCIe slot, extra DVI-D, 15.4" display with capacitive touchscreen |
| | Panel PC | AI Machine Control | 32 axes | 15.4 inch | Intel® Core™ i5 | 7440EQ (2.9 GHz) | Active cooling (fan) | 32 GB RAM (non ECC) | 256 GB SSD | Windows 10 IoT Enterprise 2019 LTSB - 64 bit | 1 x PCIe slot (X4 lanes) | RS-232 | DVI-I | Aluminium, black | 16:10 | 1280 | 800 | | AI Machine Controller for 32 axes, Industrial Panel PC with Intel® Core™ i5-74400EQ, 32 GB RAM (non-ECC), 128 GBx2 SSD-iMLC/pSLC, Windows 10 IoT Enterprise 2019 LTSC - 64 bit, PCIe slot, RS-232, 15.4" display with capacitive touchscreen |
| | Panel PC | AI Machine Control | 32 axes | 15.4 inch | Intel® Core™ i5 | 7440EQ (2.9 GHz) | Active cooling (fan) | 32 GB RAM (non ECC) | 256 GB SSD | Windows 10 IoT Enterprise 2019 LTSB - 64 bit | 1 x PCIe slot (X4 lanes) | DVI-D | DVI-I | Aluminium, black | 16:10 | 1280 | 800 | | AI Machine Controller for 32 axes, Industrial Panel PC with Intel® Core™ i5-74400EQ, 32 GB RAM (non-ECC), 128 GBx2 SSD-iMLC/pSLC, Windows 10 IoT Enterprise 2019 LTSC - 64 bit, PCIe slot, extra DVI-D, 15.4" display with capacitive touchscreen |
| | Panel PC | AI Machine Control | 64 axes | 15.4 inch | Intel® Core™ i7 | 4700EQ (2.4 GHz) | Active cooling (fan) | 8 GB RAM (non ECC) | 128 GB SSD | WES 7 (64 bits) | 1 x PCIe slot (X4 lanes) | RS-232 | DVI-I | Aluminium, black | 16:10 | 1280 | 800 | | AI Machine Controller for 64 axes, Industrial Panel PC with Intel® Core™ i7-4700EQ, 8 GB DRAM (non-ECC), 128 GB SSD-iMLC, WES 7 (64-bit), PCIe slot, RS-232, 15.4" display with capacitive touchscreen |
| | Panel PC | AI Machine Control | 64 axes | 15.4 inch | Intel® Core™ i7 | 4700EQ (2.4 GHz) | Active cooling (fan) | 8 GB RAM (non ECC) | 128 GB SSD | WES 7 (64 bits) | 1 x PCIe slot (X4 lanes) | DVI-D | DVI-I | Aluminium, black | 16:10 | 1280 | 800 | | AI Machine Controller for 64 axes, Industrial Panel PC with Intel® Core™ i7-4700EQ, 8 GB DRAM (non-ECC), 128 GB SSD-iMLC, WES 7 (64-bit), PCIe slot, extra DVI-D, 15.4" display with capacitive touchscreen |
| | Panel PC | AI Machine Control | 64 axes | 15.4 inch | Intel® Core™ i5 | 7440EQ (2.9 GHz) | Active cooling (fan) | 32 GB RAM (non ECC) | 256 GB SSD | Windows 10 IoT Enterprise 2019 LTSB - 64 bit | 1 x PCIe slot (X4 lanes) | RS-232 | DVI-I | Aluminium, black | 16:10 | 1280 | 800 | | AI Machine Controller for 64 axes, Industrial Panel PC with Intel® Core™ i5-74400EQ, 32 GB RAM (non-ECC), 128 GBx2 SSD-iMLC/pSLC, Windows 10 IoT Enterprise 2019 LTSC - 64 bit, PCIe slot, RS-232, 15.4" display with capacitive touchscreen |
| | Panel PC | AI Machine Control | 64 axes | 15.4 inch | Intel® Core™ i5 | 7440EQ (2.9 GHz) | Active cooling (fan) | 32 GB RAM (non ECC) | 256 GB SSD | Windows 10 IoT Enterprise 2019 LTSB - 64 bit | 1 x PCIe slot (X4 lanes) | DVI-D | DVI-I | Aluminium, black | 16:10 | 1280 | 800 | | AI Machine Controller for 64 axes, Industrial Panel PC with Intel® Core™ i5-74400EQ, 32 GB RAM (non-ECC), 128 GBx2 SSD-iMLC/pSLC, Windows 10 IoT Enterprise 2019 LTSC - 64 bit, PCIe slot, extra DVI-D, 15.4" display with capacitive touchscreen |
Nie znaleziono wyników. Rozszerz swój wybór filtrów.
Zresetuj wszystkie filtry
Porównaj produkty
Pokaż więcej produktów:
Jak możemy Ci pomóc?
W razie pytań lub chęci przesłania prośby o wycenę skontaktuj się z nami lub wyślij zlecenie.
+48 22 458 6666
Skontaktuj się z nami
Proszę o kontakt NY5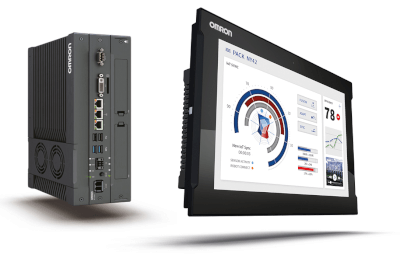 Dziękujemy za wysłanie zapytania. Otrzymasz od nas odpowiedź tak szybko, jak to tylko będzie możliwe.
Problem techniczny. Akcja nie została wykonana. Przepraszamy - spróbuj ponownie.
Download
Zapytaj o ofertę
Zapytaj o ofertę
Oferta dla NY5
Poniżej możecie Państwo wysłać zapytanie cenowe dotyczące naszych produktów. Prosimy wypełnić wszystkie pola oznaczone *. Twoje dane osobowe będą oczywiście traktowane jako poufne.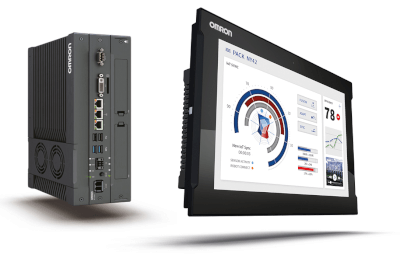 Dziękujemy za zlecenie wyceny. Dostarczymy Ci niezbędnych informacji tak szybko, jak to tylko będzie możliwe.
Problem techniczny. Akcja nie została wykonana. Przepraszamy - spróbuj ponownie.
Download
Cechy
Interfejs NY Monitor Link

Nawet do 100 m połączenia pomiędzy IPC a wyświetlaczem
Standardowy przewód Ethernet
Optymalny czas reakcji wyświetlacza
Obsługa technologii 4K
Kilka szczegółów…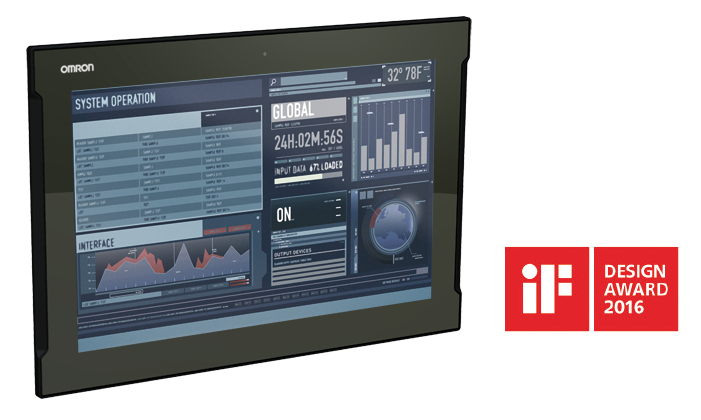 12,1-, 15,4- i 18,5-calowy monitor przemysłowy
Wielodotykowy, z najnowszą technologią pojemnościową
Wykrywanie fałszywych dotknięć
Obsługa w rękawiczkach
Wbudowane elementy ułatwiające montaż
Połączenia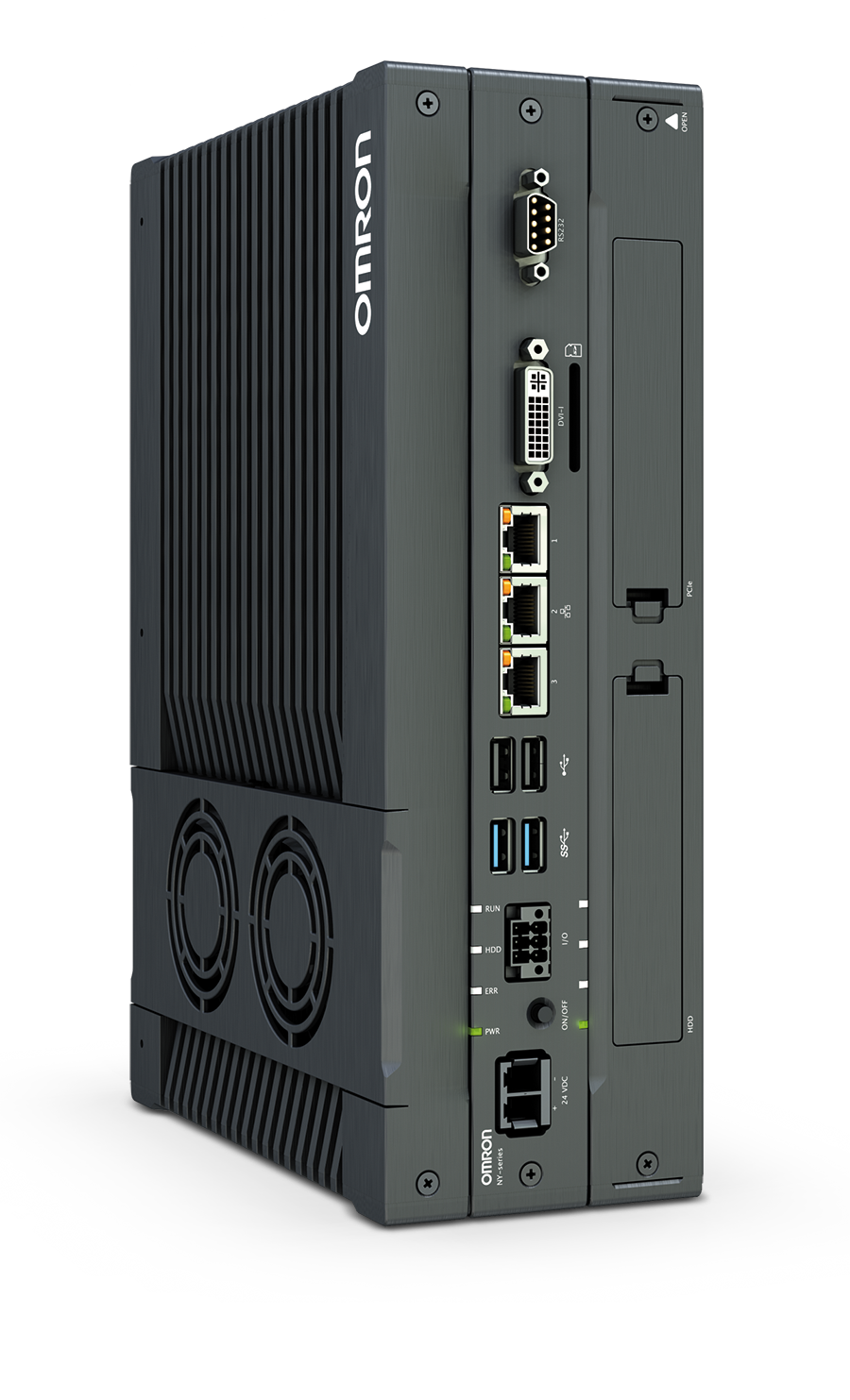 Opcje: RS-232C lub dodatkowe złącze DVI-D do obsługi dwóch monitorów
DVI — 3x porty RJ45 Gigabit Ethernet, 2x USB2.0, 2x USB3.0
Wybór urządzeń pamięci masowej: HDD lub SSD (typy MLC i SLC o długiej żywotności) Opcja drugiego napędu
Złącze we/wy przygotowane do zasilacza UPS, zasilacz nieizolowany 24 V DC
Bijące serce kontrolera maszyn IPC
Przemysłowy komputer Box PC — elastyczna instalacja
Technologia
Wydajność
Oparcie na procesorach czwartej generacji od Intel® Celeron® do Intel® Core™ i7
Do 8 GB pamięci RAM DDR3L
Karta graficzna Intel® HD
Unikatowa efektywność rozpraszania ciepła
Dyrektywa RoHS (2002/95/WE), dyrektywy UE
Prostota poprawia niezawodność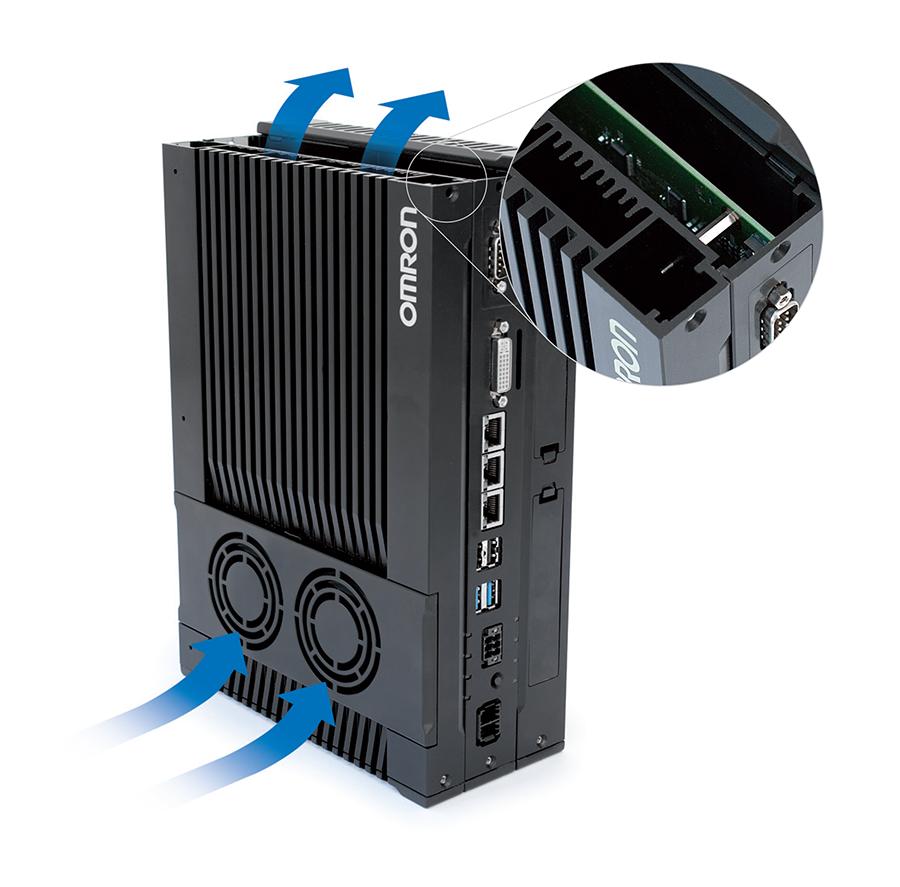 Niepotrzebna złożoność powoduje problemy, dlatego uprościliśmy konstrukcję, aby poprawić niezawodność i zmaksymalizować wydajność.
Brak przewodów wewnętrznych
Brak złożonych przewodów cieplnych
Jednolita konstrukcja mechaniki umożliwia przyszłą rozbudowę
Redukcja kosztów montażu, serwisu i kosztów pracy
Solidna architektura. Aluminiowa obudowa odlewana ciśnieniowo.
Aktywne chłodzenie i oddzielenie przepływu powietrza od elektroniki
Kontroler maszyny
Wbudowane sterowanie maszyną Sysmac
Czas cyklu układu 500 μs
Od 16 do 64 osi sterowania ruchem
Port EtherNet/IP do komunikacji maszyna-maszyna i HMI
Port EtherCAT do obsługi maks. 192 zsynchronizowanych urządzeń podrzędnych
Bezpieczeństwo w sieci EtherCAT - FSoE
Zintegrowana platforma Sysmac
Oprogramowanie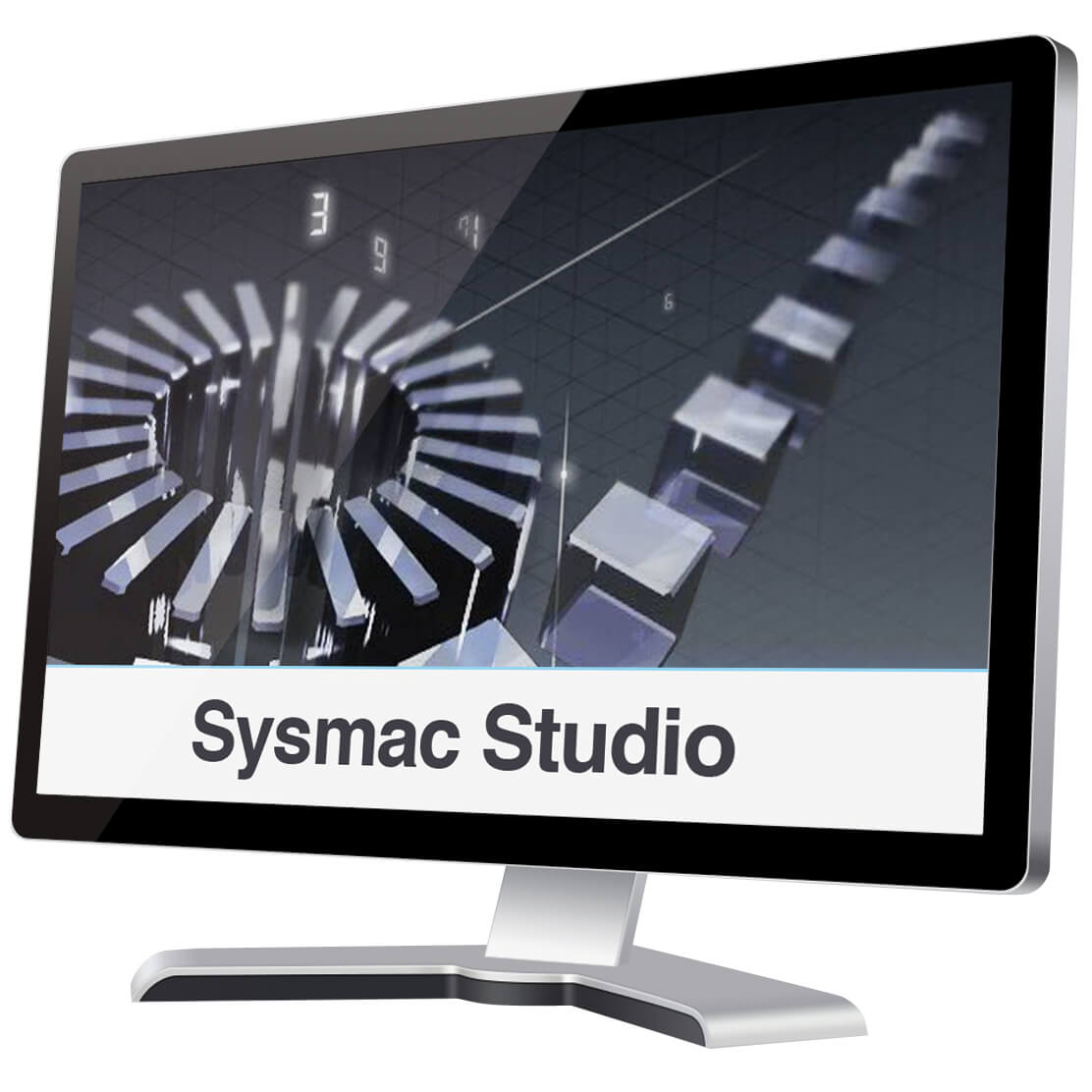 Sysmac Studio — zintegrowane środowisko programowania
Jedno narzędzie łączące w sobie funkcje sekwencjonowania logiki, sterowania ruchem i bezpieczeństwem, robotyki, połączenia HMI i z bazami danych
Otwarty standard IEC 61131-3
Biblioteka Sysmac optymalizuje czas projektowania i dostępność maszyn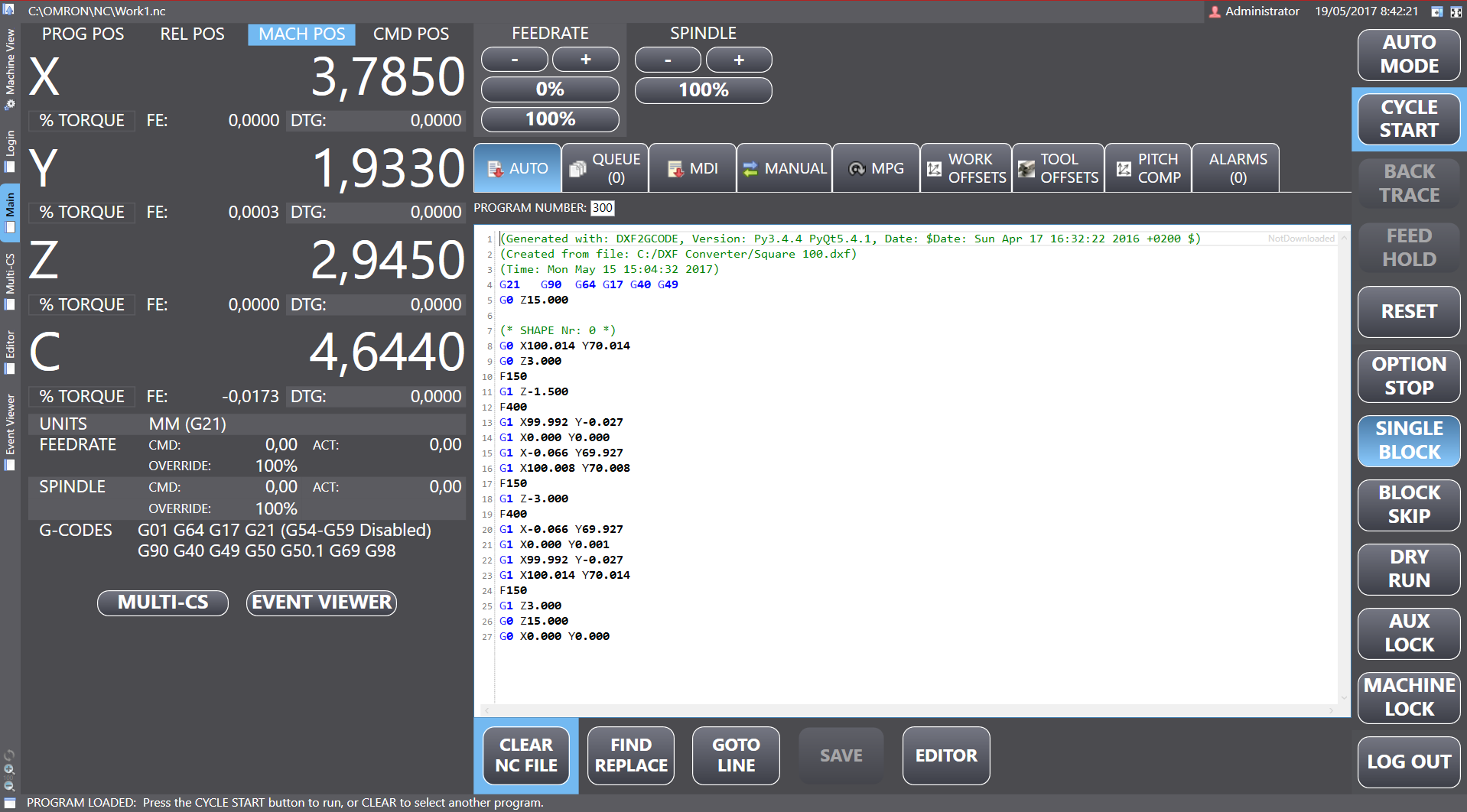 Edytor plików G-Code
Monitor wykonywania aktywnego kodu G/M
Terminal poleceń
Jazda testowa, powrót do pozycji początkowej
Oprogramowanie z możliwością indywidualnego dostosowania, umożliwia dodawanie funkcji przez użytkowników (wymaga wersji SDK oprogramowania CNC Operator)
Filmy
OMRON Sysmac Platform with CNC
Our Sysmac Platform now integrates the complete machine processes and CNC in one machine controller. It improves production efficiency, enables complex motion trajectories and reduces machine development environment.
Engineering video: "How Omron makes multi-touch industry-proof"
Is it possible to operate capacitive touchscreens with gloves or to detect abnormal touch behavior, like water? In this episode R&D engineer Tom Derks explains which choices they made during the development of the NY Industrial PC platform to make it industry proof.
Engineering video - How Omron keeps Industrial PC's cool
Omron engineers explain what choices they made during the development of the NY Industrial PC platform. In this episode R&D engineer Santiago Figueira talks about the challenge of making heat transfer more efficient. He describes how he worked with colleagues to create an entirely new concept, which was tested using simulations and prototypes until the ideal solution was developed.