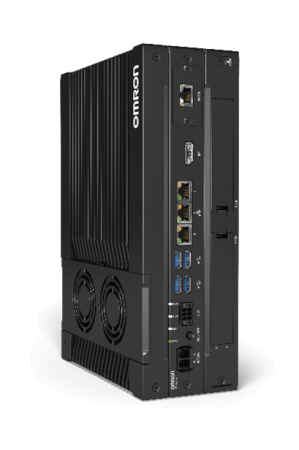 NYB
Przemysłowy komputer Box PC
Oparty na procesorach od Intel® Atom® do Xeon®
Windows 10 IoT Enterprise, Windows Embedded Standard 7 lub bez systemu operacyjnego
Otwarty system operacyjny umożliwia korzystanie z własnego oprogramowania 
Port Ethernet zapewniający dostęp do systemów IT
Zoptymalizowany wymiar obudowy: modele 3-, 2- lub 1-warstwowe
Oparty na procesorach od Intel® Atom® do Xeon®
Windows 10 IoT Enterprise, Windows Embedded Standard 7 lub bez systemu operacyjnego
Otwarty system operacyjny umożliwia uruchamianie dostosowanego oprogramowania oraz sprzętu
Port Ethernet zapewniający dostęp do systemów IT
Monitor przemysłowy 15,4 cala i 12,1 cala
Przemysłowy komputer typu Box PC oraz przemysłowy komputer typu Panel PC (przemysłowy komputer typu Box PC + zintegrowany monitor)
Modele dostępne z interfejsem NY Monitor Link zapewniają nawet do 100 m połączenia pomiędzy komputerem przemysłowym (IPC) a monitorem
Opcjonalna macierz sprzętowa RAID
Modele i specyfikacja
| Produkt | Processor family | Processor specification | Cooling method | Memory | Storage | Operating system | Expansion slot | Modular port | Video output | Height | Opis |
| --- | --- | --- | --- | --- | --- | --- | --- | --- | --- | --- | --- |
| | Intel® Core™ i7 | 4700EQ (2.4 GHz) | Active cooling (fan) | 4 GB RAM (non ECC) | No Storage | No OS | 1 x PCIe slot (X4 lanes) | RS-232 | DVI-I | 89 mm | Industrial Box PC with Intel® Core™ i7-4700EQ, 4 GB DRAM (non-ECC), No storage, No OS, PCIe slot, RS-232 |
| | Intel® Core™ i7 | 4700EQ (2.4 GHz) | Active cooling (fan) | 4 GB RAM (non ECC) | No Storage | No OS | 1 x PCIe slot (X4 lanes) | DVI-D | DVI-I | 89 mm | Industrial Box PC with Intel® Core™ i7-4700EQ, 4 GB DRAM (non-ECC), No storage, No OS, PCIe slot, extra DVI-D |
| | Intel® Core™ i7 | 4700EQ (2.4 GHz) | Active cooling (fan) | 4 GB RAM (non ECC) | No Storage | No OS | 1 x PCIe slot (X4 lanes) | NYML | DVI-I | 89 mm | Industrial Box PC with Intel® Core™ i7-4700EQ, 4 GB DRAM (non-ECC), No storage, No OS, PCIe slot, NYML port |
| | Intel® Core™ i7 | 4700EQ (2.4 GHz) | Active cooling (fan) | 4 GB RAM (non ECC) | 32 GB SSD | WES 7 (32 bits) | 1 x PCIe slot (X4 lanes) | RS-232 | DVI-I | 89 mm | Industrial Box PC with Intel® Core™ i7-4700EQ, 4 GB DRAM (non-ECC), 32 GB SSD-SLC, WES 7 (32-bit), PCIe slot, RS-232 |
| | Intel® Core™ i7 | 4700EQ (2.4 GHz) | Active cooling (fan) | 4 GB RAM (non ECC) | 32 GB SSD | WES 7 (32 bits) | 1 x PCIe slot (X4 lanes) | DVI-D | DVI-I | 89 mm | Industrial Box PC with Intel® Core™ i7-4700EQ, 4 GB DRAM (non-ECC), 32 GB SSD-SLC, WES 7 (32-bit), PCIe slot, extra DVI-D |
| | Intel® Core™ i7 | 4700EQ (2.4 GHz) | Active cooling (fan) | 4 GB RAM (non ECC) | 64 GB SSD | WES 7 (32 bits) | 1 x PCIe slot (X4 lanes) | RS-232 | DVI-I | 89 mm | Industrial Box PC with Intel® Core™ i7-4700EQ, 4 GB DRAM (non-ECC), 64 GB SSD-SLC, WES 7 (32-bit), PCIe slot, RS-232 |
| | Intel® Core™ i7 | 4700EQ (2.4 GHz) | Active cooling (fan) | 4 GB RAM (non ECC) | 64 GB SSD | WES 7 (32 bits) | 1 x PCIe slot (X4 lanes) | DVI-D | DVI-I | 89 mm | Industrial Box PC with Intel® Core™ i7-4700EQ, 4 GB DRAM (non-ECC), 64 GB SSD-SLC, WES 7 (32-bit), PCIe slot, extra DVI-D |
| | Intel® Core™ i7 | 4700EQ (2.4 GHz) | Active cooling (fan) | 4 GB RAM (non ECC) | 320 GB HDD | WES 7 (32 bits) | 1 x PCIe slot (X4 lanes) | RS-232 | DVI-I | 89 mm | Industrial Box PC with Intel® Core™ i7-4700EQ, 4 GB DRAM (non-ECC), 320 GB HDD, WES 7 (32-bit), PCIe slot, RS-232 |
| | Intel® Core™ i7 | 4700EQ (2.4 GHz) | Active cooling (fan) | 4 GB RAM (non ECC) | 320 GB HDD | WES 7 (32 bits) | 1 x PCIe slot (X4 lanes) | DVI-D | DVI-I | 89 mm | Industrial Box PC with Intel® Core™ i7-4700EQ, 4 GB DRAM (non-ECC), 320 GB HDD, WES 7 (32-bit), PCIe slot, extra DVI-D |
| | Intel® Core™ i7 | 4700EQ (2.4 GHz) | Active cooling (fan) | 4 GB RAM (non ECC) | 128 GB SSD | WES 7 (32 bits) | 1 x PCIe slot (X4 lanes) | RS-232 | DVI-I | 89 mm | Industrial Box PC with Intel® Core™ i7-4700EQ, 4 GB DRAM (non-ECC), 128 GB SSD-iMLC, WES 7 (32-bit), PCIe slot, RS-232 |
| | Intel® Core™ i7 | 4700EQ (2.4 GHz) | Active cooling (fan) | 4 GB RAM (non ECC) | 128 GB SSD | WES 7 (32 bits) | 1 x PCIe slot (X4 lanes) | DVI-D | DVI-I | 89 mm | Industrial Box PC with Intel® Core™ i7-4700EQ, 4 GB DRAM (non-ECC), 128 GB SSD-iMLC, WES 7 (32-bit), PCIe slot, extra DVI-D |
| | Intel® Core™ i7 | 4700EQ (2.4 GHz) | Active cooling (fan) | 4 GB RAM (non ECC) | 32 GB SSD | WES 7 (64 bits) | 1 x PCIe slot (X4 lanes) | RS-232 | DVI-I | 89 mm | Industrial Box PC with Intel® Core™ i7-4700EQ, 4 GB DRAM (non-ECC), 32 GB SSD-SLC, WES 7 (64-bit), PCIe slot, RS-232 |
| | Intel® Core™ i7 | 4700EQ (2.4 GHz) | Active cooling (fan) | 4 GB RAM (non ECC) | 32 GB SSD | WES 7 (64 bits) | 1 x PCIe slot (X4 lanes) | DVI-D | DVI-I | 89 mm | Industrial Box PC with Intel® Core™ i7-4700EQ, 4 GB DRAM (non-ECC), 32 GB SSD-SLC, WES 7 (64-bit), PCIe slot, extra DVI-D |
| | Intel® Core™ i7 | 4700EQ (2.4 GHz) | Active cooling (fan) | 4 GB RAM (non ECC) | 64 GB SSD | WES 7 (64 bits) | 1 x PCIe slot (X4 lanes) | RS-232 | DVI-I | 89 mm | Industrial Box PC with Intel® Core™ i7-4700EQ, 4 GB DRAM (non-ECC), 64 GB SSD-SLC, WES 7 (64-bit), PCIe slot, RS-232 |
| | Intel® Core™ i7 | 4700EQ (2.4 GHz) | Active cooling (fan) | 4 GB RAM (non ECC) | 64 GB SSD | WES 7 (64 bits) | 1 x PCIe slot (X4 lanes) | DVI-D | DVI-I | 89 mm | Industrial Box PC with Intel® Core™ i7-4700EQ, 4 GB DRAM (non-ECC), 64 GB SSD-SLC, WES 7 (64-bit), PCIe slot, extra DVI-D |
| | Intel® Core™ i7 | 4700EQ (2.4 GHz) | Active cooling (fan) | 4 GB RAM (non ECC) | 320 GB HDD | WES 7 (64 bits) | 1 x PCIe slot (X4 lanes) | RS-232 | DVI-I | 89 mm | Industrial Box PC with Intel® Core™ i7-4700EQ, 4 GB DRAM (non-ECC), 320 GB HDD, WES 7 (64-bit), PCIe slot, RS-232 |
| | Intel® Core™ i7 | 4700EQ (2.4 GHz) | Active cooling (fan) | 4 GB RAM (non ECC) | 320 GB HDD | WES 7 (64 bits) | 1 x PCIe slot (X4 lanes) | DVI-D | DVI-I | 89 mm | Industrial Box PC with Intel® Core™ i7-4700EQ, 4 GB DRAM (non-ECC), 320 GB HDD, WES 7 (64-bit), PCIe slot, extra DVI-D |
| | Intel® Core™ i7 | 4700EQ (2.4 GHz) | Active cooling (fan) | 4 GB RAM (non ECC) | 128 GB SSD | WES 7 (64 bits) | 1 x PCIe slot (X4 lanes) | RS-232 | DVI-I | 89 mm | Industrial Box PC with Intel® Core™ i7-4700EQ, 4 GB DRAM (non-ECC), 128 GB SSD-iMLC, WES 7 (64-bit), PCIe slot, RS-232 |
| | Intel® Core™ i7 | 4700EQ (2.4 GHz) | Active cooling (fan) | 4 GB RAM (non ECC) | 128 GB SSD | WES 7 (64 bits) | 1 x PCIe slot (X4 lanes) | DVI-D | DVI-I | 89 mm | Industrial Box PC with Intel® Core™ i7-4700EQ, 4 GB DRAM (non-ECC), 128 GB SSD-iMLC, WES 7 (64-bit), PCIe slot, extra DVI-D |
| | Intel® Core™ i7 | 4700EQ (2.4 GHz) | Active cooling (fan) | 4 GB RAM (non ECC) | 64 GB SSD | Windows 10 IoT Enterprise 2016 LTSB - 64 bit | 1 x PCIe slot (X4 lanes) | RS-232 | DVI-I | 89 mm | Industrial Box PC with Intel® Core™ i7-4700EQ, 4 GB DRAM (non-ECC), 64 GB SSD-SLC, WIN 10 IoT Ent. (64-bit), PCIe slot, RS-232 |
| | Intel® Core™ i7 | 4700EQ (2.4 GHz) | Active cooling (fan) | 4 GB RAM (non ECC) | 64 GB SSD | Windows 10 IoT Enterprise 2016 LTSB - 64 bit | 1 x PCIe slot (X4 lanes) | DVI-D | DVI-I | 89 mm | Industrial Box PC with Intel® Core™ i7-4700EQ, 4 GB DRAM (non-ECC), 64 GB SSD-SLC, WIN 10 IoT Ent. (64-bit), PCIe slot, extra DVI-D |
| | Intel® Core™ i7 | 4700EQ (2.4 GHz) | Active cooling (fan) | 4 GB RAM (non ECC) | 64 GB SSD | Windows 10 IoT Enterprise 2016 LTSB - 64 bit | 1 x PCIe slot (X4 lanes) | NYML | DVI-I | 89 mm | Industrial Box PC with Intel® Core™ i7-4700EQ, 4 GB DRAM (non-ECC), 64 GB SSD-SLC, WIN 10 IoT Ent. (64-bit), PCIe slot, NYML port |
| | Intel® Core™ i7 | 4700EQ (2.4 GHz) | Active cooling (fan) | 4 GB RAM (non ECC) | 320 GB HDD | Windows 10 IoT Enterprise 2016 LTSB - 64 bit | 1 x PCIe slot (X4 lanes) | RS-232 | DVI-I | 89 mm | Industrial Box PC with Intel® Core™ i7-4700EQ, 4 GB DRAM (non-ECC), 320 GB HDD, WIN 10 IoT Ent. (64-bit), PCIe slot, RS-232 |
| | Intel® Core™ i7 | 4700EQ (2.4 GHz) | Active cooling (fan) | 4 GB RAM (non ECC) | 320 GB HDD | Windows 10 IoT Enterprise 2016 LTSB - 64 bit | 1 x PCIe slot (X4 lanes) | DVI-D | DVI-I | 89 mm | Industrial Box PC with Intel® Core™ i7-4700EQ, 4 GB DRAM (non-ECC), 320 GB HDD, WIN 10 IoT Ent. (64-bit), PCIe slot, extra DVI-D |
| | Intel® Core™ i7 | 4700EQ (2.4 GHz) | Active cooling (fan) | 4 GB RAM (non ECC) | 320 GB HDD | Windows 10 IoT Enterprise 2016 LTSB - 64 bit | 1 x PCIe slot (X4 lanes) | NYML | DVI-I | 89 mm | Industrial Box PC with Intel® Core™ i7-4700EQ, 4 GB DRAM (non-ECC), 320 GB HDD, WIN 10 IoT Ent. (64-bit), PCIe slot, NYML port |
| | Intel® Core™ i7 | 4700EQ (2.4 GHz) | Active cooling (fan) | 4 GB RAM (non ECC) | 128 GB SSD | Windows 10 IoT Enterprise 2016 LTSB - 64 bit | 1 x PCIe slot (X4 lanes) | RS-232 | DVI-I | 89 mm | Industrial Box PC with Intel® Core™ i7-4700EQ, 4 GB DRAM (non-ECC), 128 GB SSD-iMLC, WIN 10 IoT Ent. (64-bit), PCIe slot, RS-232 |
| | Intel® Core™ i7 | 4700EQ (2.4 GHz) | Active cooling (fan) | 4 GB RAM (non ECC) | 128 GB SSD | Windows 10 IoT Enterprise 2016 LTSB - 64 bit | 1 x PCIe slot (X4 lanes) | DVI-D | DVI-I | 89 mm | Industrial Box PC with Intel® Core™ i7-4700EQ, 4 GB DRAM (non-ECC), 128 GB SSD-iMLC, WIN 10 IoT Ent. (64-bit), PCIe slot, extra DVI-D |
| | Intel® Core™ i7 | 4700EQ (2.4 GHz) | Active cooling (fan) | 4 GB RAM (non ECC) | 128 GB SSD | Windows 10 IoT Enterprise 2016 LTSB - 64 bit | 1 x PCIe slot (X4 lanes) | NYML | DVI-I | 89 mm | Industrial Box PC with Intel® Core™ i7-4700EQ, 4 GB DRAM (non-ECC), 128 GB SSD-iMLC, WIN 10 IoT Ent. (64-bit), PCIe slot, NYML port |
| | Intel® Core™ i7 | 4700EQ (2.4 GHz) | Active cooling (fan) | 8 GB RAM (non ECC) | No Storage | No OS | 1 x PCIe slot (X4 lanes) | RS-232 | DVI-I | 89 mm | Industrial Box PC with Intel® Core™ i7-4700EQ, 8 GB DRAM (non-ECC), No storage, No OS, PCIe slot, RS-232 |
| | Intel® Core™ i7 | 4700EQ (2.4 GHz) | Active cooling (fan) | 8 GB RAM (non ECC) | No Storage | No OS | 1 x PCIe slot (X4 lanes) | DVI-D | DVI-I | 89 mm | Industrial Box PC with Intel® Core™ i7-4700EQ, 8 GB DRAM (non-ECC), No storage, No OS, PCIe slot, extra DVI-D |
| | Intel® Core™ i7 | 4700EQ (2.4 GHz) | Active cooling (fan) | 8 GB RAM (non ECC) | No Storage | No OS | 1 x PCIe slot (X4 lanes) | NYML | DVI-I | 89 mm | Industrial Box PC with Intel® Core™ i7-4700EQ, 8 GB DRAM (non-ECC), No storage, No OS, PCIe slot, NYML port |
| | Intel® Core™ i7 | 4700EQ (2.4 GHz) | Active cooling (fan) | 8 GB RAM (non ECC) | 32 GB SSD | WES 7 (64 bits) | 1 x PCIe slot (X4 lanes) | RS-232 | DVI-I | 89 mm | Industrial Box PC with Intel® Core™ i7-4700EQ, 8 GB DRAM (non-ECC), 32 GB SSD-SLC, WES 7 (64-bit), PCIe slot, RS-232 |
| | Intel® Core™ i7 | 4700EQ (2.4 GHz) | Active cooling (fan) | 8 GB RAM (non ECC) | 32 GB SSD | WES 7 (64 bits) | 1 x PCIe slot (X4 lanes) | DVI-D | DVI-I | 89 mm | Industrial Box PC with Intel® Core™ i7-4700EQ, 8 GB DRAM (non-ECC), 32 GB SSD-SLC, WES 7 (64-bit), PCIe slot, extra DVI-D |
| | Intel® Core™ i7 | 4700EQ (2.4 GHz) | Active cooling (fan) | 8 GB RAM (non ECC) | 64 GB SSD | WES 7 (64 bits) | 1 x PCIe slot (X4 lanes) | RS-232 | DVI-I | 89 mm | Industrial Box PC with Intel® Core™ i7-4700EQ, 8 GB DRAM (non-ECC), 64 GB SSD-SLC, WES 7 (64-bit), PCIe slot, RS-232 |
| | Intel® Core™ i7 | 4700EQ (2.4 GHz) | Active cooling (fan) | 8 GB RAM (non ECC) | 64 GB SSD | WES 7 (64 bits) | 1 x PCIe slot (X4 lanes) | DVI-D | DVI-I | 89 mm | Industrial Box PC with Intel® Core™ i7-4700EQ, 8 GB DRAM (non-ECC), 64 GB SSD-SLC, WES 7 (64-bit), PCIe slot, extra DVI-D |
| | Intel® Core™ i7 | 4700EQ (2.4 GHz) | Active cooling (fan) | 8 GB RAM (non ECC) | 320 GB HDD | WES 7 (64 bits) | 1 x PCIe slot (X4 lanes) | RS-232 | DVI-I | 89 mm | Industrial Box PC with Intel® Core™ i7-4700EQ, 8 GB DRAM (non-ECC), 320 GB HDD, WES 7 (64-bit), PCIe slot, RS-232 |
| | Intel® Core™ i7 | 4700EQ (2.4 GHz) | Active cooling (fan) | 8 GB RAM (non ECC) | 320 GB HDD | WES 7 (64 bits) | 1 x PCIe slot (X4 lanes) | DVI-D | DVI-I | 89 mm | Industrial Box PC with Intel® Core™ i7-4700EQ, 8 GB DRAM (non-ECC), 320 GB HDD, WES 7 (64-bit), PCIe slot, extra DVI-D |
| | Intel® Core™ i7 | 4700EQ (2.4 GHz) | Active cooling (fan) | 8 GB RAM (non ECC) | 128 GB SSD | WES 7 (64 bits) | 1 x PCIe slot (X4 lanes) | RS-232 | DVI-I | 89 mm | Industrial Box PC with Intel® Core™ i7-4700EQ, 8 GB DRAM (non-ECC), 128 GB SSD-iMLC, WES 7 (64-bit), PCIe slot, RS-232 |
| | Intel® Core™ i7 | 4700EQ (2.4 GHz) | Active cooling (fan) | 8 GB RAM (non ECC) | 128 GB SSD | WES 7 (64 bits) | 1 x PCIe slot (X4 lanes) | DVI-D | DVI-I | 89 mm | Industrial Box PC with Intel® Core™ i7-4700EQ, 8 GB DRAM (non-ECC), 128 GB SSD-iMLC, WES 7 (64-bit), PCIe slot, extra DVI-D |
| | Intel® Core™ i7 | 4700EQ (2.4 GHz) | Active cooling (fan) | 8 GB RAM (non ECC) | 64 GB SSD | Windows 10 IoT Enterprise 2016 LTSB - 64 bit | 1 x PCIe slot (X4 lanes) | RS-232 | DVI-I | 89 mm | Industrial Box PC with Intel® Core™ i7-4700EQ, 8 GB DRAM (non-ECC), 64 GB SSD-SLC, WIN 10 IoT Ent. (64-bit), PCIe slot, RS-232 |
| | Intel® Core™ i7 | 4700EQ (2.4 GHz) | Active cooling (fan) | 8 GB RAM (non ECC) | 64 GB SSD | Windows 10 IoT Enterprise 2016 LTSB - 64 bit | 1 x PCIe slot (X4 lanes) | DVI-D | DVI-I | 89 mm | Industrial Box PC with Intel® Core™ i7-4700EQ, 8 GB DRAM (non-ECC), 64 GB SSD-SLC, WIN 10 IoT Ent. (64-bit), PCIe slot, extra DVI-D |
| | Intel® Core™ i7 | 4700EQ (2.4 GHz) | Active cooling (fan) | 8 GB RAM (non ECC) | 64 GB SSD | Windows 10 IoT Enterprise 2016 LTSB - 64 bit | 1 x PCIe slot (X4 lanes) | NYML | DVI-I | 89 mm | Industrial Box PC with Intel® Core™ i7-4700EQ, 8 GB DRAM (non-ECC), 64 GB SSD-SLC, WIN 10 IoT Ent. (64-bit), PCIe slot, NYML port |
| | Intel® Core™ i7 | 4700EQ (2.4 GHz) | Active cooling (fan) | 8 GB RAM (non ECC) | 320 GB HDD | Windows 10 IoT Enterprise 2016 LTSB - 64 bit | 1 x PCIe slot (X4 lanes) | RS-232 | DVI-I | 89 mm | Industrial Box PC with Intel® Core™ i7-4700EQ, 8 GB DRAM (non-ECC), 320 GB HDD, WIN 10 IoT Ent. (64-bit), PCIe slot, RS-232 |
| | Intel® Core™ i7 | 4700EQ (2.4 GHz) | Active cooling (fan) | 8 GB RAM (non ECC) | 320 GB HDD | Windows 10 IoT Enterprise 2016 LTSB - 64 bit | 1 x PCIe slot (X4 lanes) | DVI-D | DVI-I | 89 mm | Industrial Box PC with Intel® Core™ i7-4700EQ, 8 GB DRAM (non-ECC), 320 GB HDD, WIN 10 IoT Ent. (64-bit), PCIe slot, extra DVI-D |
| | Intel® Core™ i7 | 4700EQ (2.4 GHz) | Active cooling (fan) | 8 GB RAM (non ECC) | 320 GB HDD | Windows 10 IoT Enterprise 2016 LTSB - 64 bit | 1 x PCIe slot (X4 lanes) | NYML | DVI-I | 89 mm | Industrial Box PC with Intel® Core™ i7-4700EQ, 8 GB DRAM (non-ECC), 320 GB HDD, WIN 10 IoT Ent. (64-bit), PCIe slot, NYML port |
| | Intel® Core™ i7 | 4700EQ (2.4 GHz) | Active cooling (fan) | 8 GB RAM (non ECC) | 500 GB HDD | Windows 10 IoT Enterprise 2016 LTSB - 64 bit | 1 x PCIe slot (X4 lanes) | RS-232 | DVI-I | 89 mm | Industrial Box PC with Intel® Core™ i7-4700EQ (incl. fan), 8 GB DRAM (non-ECC), 500 GB HDD, WIN 10 IoT Ent. (64-bit), 1 PCIe + 2 drive slots, RS-232C |
| | Intel® Core™ i7 | 4700EQ (2.4 GHz) | Active cooling (fan) | 8 GB RAM (non ECC) | 500 GB HDD | Windows 10 IoT Enterprise 2016 LTSB - 64 bit | 1 x PCIe slot (X4 lanes) | DVI-D | DVI-I | 89 mm | Industrial Box PC with Intel® Core™ i7-4700EQ (incl. fan), 8 GB DRAM (non-ECC), 500 GB HDD, WIN 10 IoT Ent. (64-bit), 1 PCIe + 2 drive slots, extra DVI-D |
| | Intel® Core™ i7 | 4700EQ (2.4 GHz) | Active cooling (fan) | 8 GB RAM (non ECC) | 500 GB HDD | Windows 10 IoT Enterprise 2016 LTSB - 64 bit | 1 x PCIe slot (X4 lanes) | NYML | DVI-I | 89 mm | Industrial Box PC with Intel® Core™ i7-4700EQ (incl. fan), 8 GB DRAM (non-ECC), 500 GB HDD, WIN 10 IoT Ent. (64-bit), 1 PCIe + 2 drive slots, NY Monitor Link |
| | Intel® Core™ i7 | 4700EQ (2.4 GHz) | Active cooling (fan) | 8 GB RAM (non ECC) | 128 GB SSD | Windows 10 IoT Enterprise 2016 LTSB - 64 bit | 1 x PCIe slot (X4 lanes) | RS-232 | DVI-I | 89 mm | Industrial Box PC with Intel® Core™ i7-4700EQ, 8 GB DRAM (non-ECC), 128 GB SSD-iMLC, WIN 10 IoT Ent. (64-bit), PCIe slot, RS-232 |
| | Intel® Core™ i7 | 4700EQ (2.4 GHz) | Active cooling (fan) | 8 GB RAM (non ECC) | 128 GB SSD | Windows 10 IoT Enterprise 2016 LTSB - 64 bit | 1 x PCIe slot (X4 lanes) | DVI-D | DVI-I | 89 mm | Industrial Box PC with Intel® Core™ i7-4700EQ, 8 GB DRAM (non-ECC), 128 GB SSD-iMLC, WIN 10 IoT Ent. (64-bit), PCIe slot, extra DVI-D |
| | Intel® Core™ i7 | 4700EQ (2.4 GHz) | Active cooling (fan) | 8 GB RAM (non ECC) | 128 GB SSD | Windows 10 IoT Enterprise 2016 LTSB - 64 bit | 1 x PCIe slot (X4 lanes) | NYML | DVI-I | 89 mm | Industrial Box PC with Intel® Core™ i7-4700EQ, 8 GB DRAM (non-ECC), 128 GB SSD-iMLC, WIN 10 IoT Ent. (64-bit), PCIe slot, NYML port |
| | Intel® Core™ i7 | 4700EQ (2.4 GHz) | Active cooling (fan) | 16 GB RAM (non ECC) | 500 GB HDD | Windows 10 IoT Enterprise 2016 LTSB - 64 bit | 1 x PCIe slot (X4 lanes) | DVI-D | DVI-I | 89 mm | Industrial Box PC with Intel® Core™ i7-4700EQ (incl. fan), 16 GB DRAM (non-ECC), 500 GB HDD, WIN 10 IoT Ent. (64-bit), 1 PCIe + 2 drive slots, extra DVI-D |
| | Intel® Core™ i7 | 4700EQ (2.4 GHz) | Active cooling (fan) | 16 GB RAM (non ECC) | 128 GB SSD | Windows 10 IoT Enterprise 2016 LTSB - 64 bit | 1 x PCIe slot (X4 lanes) | DVI-D | DVI-I | 89 mm | Industrial Box PC with Intel® Core™ i7-4700EQ (incl. fan), 16 GB DRAM (non-ECC), 128 GB SSD iMLC, WIN 10 IoT Ent. (64-bit), 1 PCIe + 2 drive slots, extra DVI-D |
| | Intel® Xeon® E3 | 1515M v5 (2.8 GHz) | Active cooling (fan) | 8 GB RAM (non ECC) | No Storage | No OS | 1 x PCIe slot (X4 lanes) | RS-232 | DVI-I | 89 mm | Industrial Box PC with Intel® Xeon® E3-1515M v5, 8 GB DRAM (non-ECC), No storage, No OS, PCIe slot, RS-232 |
| | Intel® Xeon® E3 | 1515M v5 (2.8 GHz) | Active cooling (fan) | 8 GB RAM (non ECC) | No Storage | No OS | 1 x PCIe slot (X4 lanes) | DVI-D | DVI-I | 89 mm | Industrial Box PC with Intel® Xeon® E3-1515M v5, 8 GB DRAM (non-ECC), No storage, No OS, PCIe slot, extra DVI-D |
| | Intel® Xeon® E3 | 1515M v5 (2.8 GHz) | Active cooling (fan) | 8 GB RAM (non ECC) | No Storage | No OS | 1 x PCIe slot (X4 lanes) | NYML | DVI-I | 89 mm | Industrial Box PC with Intel® Xeon® E3-1515M v5, 8 GB DRAM (non-ECC), No storage, No OS, PCIe slot, NYML port |
| | Intel® Xeon® E3 | 1515M v5 (2.8 GHz) | Active cooling (fan) | 8 GB RAM (non ECC) | 320 GB HDD | Windows 10 IoT Enterprise 2016 LTSB - 64 bit | 1 x PCIe slot (X4 lanes) | RS-232 | DVI-I | 89 mm | Industrial Box PC with Intel® Xeon® E3-1515M v5, 8 GB DRAM (non-ECC), 320 GB HDD, WIN 10 IoT Ent. (64-bit), PCIe slot, RS-232 |
| | Intel® Xeon® E3 | 1515M v5 (2.8 GHz) | Active cooling (fan) | 8 GB RAM (non ECC) | 320 GB HDD | Windows 10 IoT Enterprise 2016 LTSB - 64 bit | 1 x PCIe slot (X4 lanes) | DVI-D | DVI-I | 89 mm | Industrial Box PC with Intel® Xeon® E3-1515M v5, 8 GB DRAM (non-ECC), 320 GB HDD, WIN 10 IoT Ent. (64-bit), PCIe slot, extra DVI-D |
| | Intel® Xeon® E3 | 1515M v5 (2.8 GHz) | Active cooling (fan) | 8 GB RAM (non ECC) | 320 GB HDD | Windows 10 IoT Enterprise 2016 LTSB - 64 bit | 1 x PCIe slot (X4 lanes) | NYML | DVI-I | 89 mm | Industrial Box PC with Intel® Xeon® E3-1515M v5, 8 GB DRAM (non-ECC), 320 GB HDD, WIN 10 IoT Ent. (64-bit), PCIe slot, NYML port |
| | Intel® Xeon® E3 | 1515M v5 (2.8 GHz) | Active cooling (fan) | 8 GB RAM (non ECC) | 500 GB HDD | Windows 10 IoT Enterprise 2016 LTSB - 64 bit | 1 x PCIe slot (X4 lanes) | RS-232 | DVI-I | 89 mm | Industrial Box PC with Intel® Xeon® E3-1515M v5, 8 GB DRAM (non-ECC), 500 GB HDD, WIN 10 IoT Ent. (64-bit), PCIe slot, RS-232 |
| | Intel® Xeon® E3 | 1515M v5 (2.8 GHz) | Active cooling (fan) | 8 GB RAM (non ECC) | 500 GB HDD | Windows 10 IoT Enterprise 2016 LTSB - 64 bit | 1 x PCIe slot (X4 lanes) | DVI-D | DVI-I | 89 mm | Industrial Box PC with Intel® Xeon® E3-1515M v5, 8 GB DRAM (non-ECC), 500 GB HDD, WIN 10 IoT Ent. (64-bit), PCIe slot, extra DVI-D |
| | Intel® Xeon® E3 | 1515M v5 (2.8 GHz) | Active cooling (fan) | 8 GB RAM (non ECC) | 500 GB HDD | Windows 10 IoT Enterprise 2016 LTSB - 64 bit | 1 x PCIe slot (X4 lanes) | NYML | DVI-I | 89 mm | Industrial Box PC with Intel® Xeon® E3-1515M v5, 8 GB DRAM (non-ECC), 500 GB HDD, WIN 10 IoT Ent. (64-bit), PCIe slot, NYML port |
| | Intel® Xeon® E3 | 1515M v5 (2.8 GHz) | Active cooling (fan) | 8 GB RAM (non ECC) | 1 TB HDD | Windows 10 IoT Enterprise 2016 LTSB - 64 bit | 1 x PCIe slot (X4 lanes) | RS-232 | DVI-I | 89 mm | Industrial Box PC with Intel® Xeon® E3-1515M v5, 8 GB DRAM (non-ECC), 1 TB HDD, WIN 10 IoT Ent. (64-bit), PCIe slot, RS-232 |
| | Intel® Xeon® E3 | 1515M v5 (2.8 GHz) | Active cooling (fan) | 8 GB RAM (non ECC) | 1 TB HDD | Windows 10 IoT Enterprise 2016 LTSB - 64 bit | 1 x PCIe slot (X4 lanes) | DVI-D | DVI-I | 89 mm | Industrial Box PC with Intel® Xeon® E3-1515M v5, 8 GB DRAM (non-ECC), 1 TB HDD, WIN 10 IoT Ent. (64-bit), PCIe slot, extra DVI-D |
| | Intel® Xeon® E3 | 1515M v5 (2.8 GHz) | Active cooling (fan) | 8 GB RAM (non ECC) | 1 TB HDD | Windows 10 IoT Enterprise 2016 LTSB - 64 bit | 1 x PCIe slot (X4 lanes) | NYML | DVI-I | 89 mm | Industrial Box PC with Intel® Xeon® E3-1515M v5, 8 GB DRAM (non-ECC), 1 TB HDD, WIN 10 IoT Ent. (64-bit), PCIe slot, NYML port |
| | Intel® Xeon® E3 | 1515M v5 (2.8 GHz) | Active cooling (fan) | 8 GB RAM (non ECC) | 128 GB SSD | Windows 10 IoT Enterprise 2016 LTSB - 64 bit | 1 x PCIe slot (X4 lanes) | RS-232 | DVI-I | 89 mm | Industrial Box PC with Intel® Xeon® E3-1515M v5, 8 GB DRAM (non-ECC), 128 GB SSD-iMLC, WIN 10 IoT Ent. (64-bit), PCIe slot, RS-232 |
| | Intel® Xeon® E3 | 1515M v5 (2.8 GHz) | Active cooling (fan) | 8 GB RAM (non ECC) | 128 GB SSD | Windows 10 IoT Enterprise 2016 LTSB - 64 bit | 1 x PCIe slot (X4 lanes) | DVI-D | DVI-I | 89 mm | Industrial Box PC with Intel® Xeon® E3-1515M v5, 8 GB DRAM (non-ECC), 128 GB SSD-iMLC, WIN 10 IoT Ent. (64-bit), PCIe slot, extra DVI-D |
| | Intel® Xeon® E3 | 1515M v5 (2.8 GHz) | Active cooling (fan) | 8 GB RAM (non ECC) | 128 GB SSD | Windows 10 IoT Enterprise 2016 LTSB - 64 bit | 1 x PCIe slot (X4 lanes) | NYML | DVI-I | 89 mm | Industrial Box PC with Intel® Xeon® E3-1515M v5, 8 GB DRAM (non-ECC), 128 GB SSD-iMLC, WIN 10 IoT Ent. (64-bit), PCIe slot, NYML port |
| | Intel® Xeon® E3 | 1515M v5 (2.8 GHz) | Active cooling (fan) | 8 GB RAM (non ECC) | 500 GB SSD | Windows 10 IoT Enterprise 2016 LTSB - 64 bit | 1 x PCIe slot (X4 lanes) | RS-232 | DVI-I | 89 mm | Industrial Box PC with Intel® Xeon® E3-1515M v5, 8 GB DRAM (non-ECC), 500 GB SSD iMLC, WIN 10 IoT Ent. (64-bit), PCIe slot, RS-232 |
| | Intel® Xeon® E3 | 1515M v5 (2.8 GHz) | Active cooling (fan) | 8 GB RAM (non ECC) | 500 GB SSD | Windows 10 IoT Enterprise 2016 LTSB - 64 bit | 1 x PCIe slot (X4 lanes) | DVI-D | DVI-I | 89 mm | Industrial Box PC with Intel® Xeon® E3-1515M v5, 8 GB DRAM (non-ECC), 500 GB SSD iMLC, WIN 10 IoT Ent. (64-bit), PCIe slot, extra DVI-D |
| | Intel® Xeon® E3 | 1515M v5 (2.8 GHz) | Active cooling (fan) | 8 GB RAM (non ECC) | 500 GB SSD | Windows 10 IoT Enterprise 2016 LTSB - 64 bit | 1 x PCIe slot (X4 lanes) | NYML | DVI-I | 89 mm | Industrial Box PC with Intel® Xeon® E3-1515M v5, 8 GB DRAM (non-ECC), 500 GB SSD iMLC, WIN 10 IoT Ent. (64-bit), PCIe slot, NYML port |
| | Intel® Xeon® E3 | 1515M v5 (2.8 GHz) | Active cooling (fan) | 16 GB RAM (non ECC) | No Storage | No OS | 1 x PCIe slot (X4 lanes) | RS-232 | DVI-I | 89 mm | Industrial Box PC with Intel® Xeon® E3-1515M v5, 16 GB DRAM (non-ECC), No storage, No OS, PCIe slot, RS-232 |
| | Intel® Xeon® E3 | 1515M v5 (2.8 GHz) | Active cooling (fan) | 16 GB RAM (non ECC) | No Storage | No OS | 1 x PCIe slot (X4 lanes) | DVI-D | DVI-I | 89 mm | Industrial Box PC with Intel® Xeon® E3-1515M v5, 16 GB DRAM (non-ECC), No storage, No OS, PCIe slot, extra DVI-D |
| | Intel® Xeon® E3 | 1515M v5 (2.8 GHz) | Active cooling (fan) | 16 GB RAM (non ECC) | No Storage | No OS | 1 x PCIe slot (X4 lanes) | NYML | DVI-I | 89 mm | Industrial Box PC with Intel® Xeon® E3-1515M v5, 16 GB DRAM (non-ECC), No storage, No OS, PCIe slot, NYML port |
| | Intel® Xeon® E3 | 1515M v5 (2.8 GHz) | Active cooling (fan) | 16 GB RAM (non ECC) | 320 GB HDD | Windows 10 IoT Enterprise 2016 LTSB - 64 bit | 1 x PCIe slot (X4 lanes) | RS-232 | DVI-I | 89 mm | Industrial Box PC with Intel® Xeon® E3-1515M v5, 16 GB DRAM (non-ECC), 320 GB HDD, WIN 10 IoT Ent. (64-bit), PCIe slot, RS-232 |
| | Intel® Xeon® E3 | 1515M v5 (2.8 GHz) | Active cooling (fan) | 16 GB RAM (non ECC) | 320 GB HDD | Windows 10 IoT Enterprise 2016 LTSB - 64 bit | 1 x PCIe slot (X4 lanes) | DVI-D | DVI-I | 89 mm | Industrial Box PC with Intel® Xeon® E3-1515M v5, 16 GB DRAM (non-ECC), 320 GB HDD, WIN 10 IoT Ent. (64-bit), PCIe slot, extra DVI-D |
| | Intel® Xeon® E3 | 1515M v5 (2.8 GHz) | Active cooling (fan) | 16 GB RAM (non ECC) | 320 GB HDD | Windows 10 IoT Enterprise 2016 LTSB - 64 bit | 1 x PCIe slot (X4 lanes) | NYML | DVI-I | 89 mm | Industrial Box PC with Intel® Xeon® E3-1515M v5, 16 GB DRAM (non-ECC), 320 GB HDD, WIN 10 IoT Ent. (64-bit), PCIe slot, NYML port |
| | Intel® Xeon® E3 | 1515M v5 (2.8 GHz) | Active cooling (fan) | 16 GB RAM (non ECC) | 500 GB HDD | Windows 10 IoT Enterprise 2016 LTSB - 64 bit | 1 x PCIe slot (X4 lanes) | RS-232 | DVI-I | 89 mm | Industrial Box PC with Intel® Xeon® E3-1515M v5, 16 GB DRAM (non-ECC), 500 GB HDD, WIN 10 IoT Ent. (64-bit), PCIe slot, RS-232 |
| | Intel® Xeon® E3 | 1515M v5 (2.8 GHz) | Active cooling (fan) | 16 GB RAM (non ECC) | 500 GB HDD | Windows 10 IoT Enterprise 2016 LTSB - 64 bit | 1 x PCIe slot (X4 lanes) | DVI-D | DVI-I | 89 mm | Industrial Box PC with Intel® Xeon® E3-1515M v5, 16 GB DRAM (non-ECC), 500 GB HDD, WIN 10 IoT Ent. (64-bit), PCIe slot, extra DVI-D |
| | Intel® Xeon® E3 | 1515M v5 (2.8 GHz) | Active cooling (fan) | 16 GB RAM (non ECC) | 500 GB HDD | Windows 10 IoT Enterprise 2016 LTSB - 64 bit | 1 x PCIe slot (X4 lanes) | NYML | DVI-I | 89 mm | Industrial Box PC with Intel® Xeon® E3-1515M v5, 16 GB DRAM (non-ECC), 500 GB HDD, WIN 10 IoT Ent. (64-bit), PCIe slot, NYML port |
| | Intel® Xeon® E3 | 1515M v5 (2.8 GHz) | Active cooling (fan) | 16 GB RAM (non ECC) | 1 TB HDD | Windows 10 IoT Enterprise 2016 LTSB - 64 bit | 1 x PCIe slot (X4 lanes) | RS-232 | DVI-I | 89 mm | Industrial Box PC with Intel® Xeon® E3-1515M v5, 16 GB DRAM (non-ECC), 1 TB HDD, WIN 10 IoT Ent. (64-bit), PCIe slot, RS-232 |
| | Intel® Xeon® E3 | 1515M v5 (2.8 GHz) | Active cooling (fan) | 16 GB RAM (non ECC) | 1 TB HDD | Windows 10 IoT Enterprise 2016 LTSB - 64 bit | 1 x PCIe slot (X4 lanes) | DVI-D | DVI-I | 89 mm | Industrial Box PC with Intel® Xeon® E3-1515M v5, 16 GB DRAM (non-ECC), 1 TB HDD, WIN 10 IoT Ent. (64-bit), PCIe slot, extra DVI-D |
| | Intel® Xeon® E3 | 1515M v5 (2.8 GHz) | Active cooling (fan) | 16 GB RAM (non ECC) | 1 TB HDD | Windows 10 IoT Enterprise 2016 LTSB - 64 bit | 1 x PCIe slot (X4 lanes) | NYML | DVI-I | 89 mm | Industrial Box PC with Intel® Xeon® E3-1515M v5, 16 GB DRAM (non-ECC), 1 TB HDD, WIN 10 IoT Ent. (64-bit), PCIe slot, NYML port |
| | Intel® Xeon® E3 | 1515M v5 (2.8 GHz) | Active cooling (fan) | 16 GB RAM (non ECC) | 128 GB SSD | Windows 10 IoT Enterprise 2016 LTSB - 64 bit | 1 x PCIe slot (X4 lanes) | RS-232 | DVI-I | 89 mm | Industrial Box PC with Intel® Xeon® E3-1515M v5, 16 GB DRAM (non-ECC), 128 GB SSD-iMLC, WIN 10 IoT Ent. (64-bit), PCIe slot, RS-232 |
| | Intel® Xeon® E3 | 1515M v5 (2.8 GHz) | Active cooling (fan) | 16 GB RAM (non ECC) | 128 GB SSD | Windows 10 IoT Enterprise 2016 LTSB - 64 bit | 1 x PCIe slot (X4 lanes) | DVI-D | DVI-I | 89 mm | Industrial Box PC with Intel® Xeon® E3-1515M v5, 16 GB DRAM (non-ECC), 128 GB SSD-iMLC, WIN 10 IoT Ent. (64-bit), PCIe slot, extra DVI-D |
| | Intel® Xeon® E3 | 1515M v5 (2.8 GHz) | Active cooling (fan) | 16 GB RAM (non ECC) | 128 GB SSD | Windows 10 IoT Enterprise 2016 LTSB - 64 bit | 1 x PCIe slot (X4 lanes) | NYML | DVI-I | 89 mm | Industrial Box PC with Intel® Xeon® E3-1515M v5, 16 GB DRAM (non-ECC), 128 GB SSD-iMLC, WIN 10 IoT Ent. (64-bit), PCIe slot, NYML port |
| | Intel® Xeon® E3 | 1515M v5 (2.8 GHz) | Active cooling (fan) | 16 GB RAM (non ECC) | 500 GB SSD | Windows 10 IoT Enterprise 2016 LTSB - 64 bit | 1 x PCIe slot (X4 lanes) | RS-232 | DVI-I | 89 mm | Industrial Box PC with Intel® Xeon® E3-1515M v5, 16 GB DRAM (non-ECC), 500 GB SSD iMLC, WIN 10 IoT Ent. (64-bit), PCIe slot, RS-232 |
| | Intel® Xeon® E3 | 1515M v5 (2.8 GHz) | Active cooling (fan) | 16 GB RAM (non ECC) | 500 GB SSD | Windows 10 IoT Enterprise 2016 LTSB - 64 bit | 1 x PCIe slot (X4 lanes) | DVI-D | DVI-I | 89 mm | Industrial Box PC with Intel® Xeon® E3-1515M v5, 16 GB DRAM (non-ECC), 500 GB SSD iMLC, WIN 10 IoT Ent. (64-bit), PCIe slot, extra DVI-D |
| | Intel® Xeon® E3 | 1515M v5 (2.8 GHz) | Active cooling (fan) | 16 GB RAM (non ECC) | 500 GB SSD | Windows 10 IoT Enterprise 2016 LTSB - 64 bit | 1 x PCIe slot (X4 lanes) | NYML | DVI-I | 89 mm | Industrial Box PC with Intel® Xeon® E3-1515M v5, 16 GB DRAM (non-ECC), 500 GB SSD iMLC, WIN 10 IoT Ent. (64-bit), PCIe slot, NYML port |
| | Intel® Xeon® E3 | 1515M v5 (2.8 GHz) | Active cooling (fan) | 8 GB RAM (ECC) | No Storage | No OS | 1 x PCIe slot (X4 lanes) | RS-232 | DVI-I | 89 mm | Industrial Box PC with Intel® Xeon® E3-1515M v5, 8 GB DRAM (ECC), No storage, No OS, PCIe slot, RS-232 |
| | Intel® Xeon® E3 | 1515M v5 (2.8 GHz) | Active cooling (fan) | 8 GB RAM (ECC) | No Storage | No OS | 1 x PCIe slot (X4 lanes) | DVI-D | DVI-I | 89 mm | Industrial Box PC with Intel® Xeon® E3-1515M v5, 8 GB DRAM (ECC), No storage, No OS, PCIe slot, extra DVI-D |
| | Intel® Xeon® E3 | 1515M v5 (2.8 GHz) | Active cooling (fan) | 8 GB RAM (ECC) | No Storage | No OS | 1 x PCIe slot (X4 lanes) | NYML | DVI-I | 89 mm | Industrial Box PC with Intel® Xeon® E3-1515M v5, 8 GB DRAM (ECC), No storage, No OS, PCIe slot, NYML port |
| | Intel® Xeon® E3 | 1515M v5 (2.8 GHz) | Active cooling (fan) | 8 GB RAM (ECC) | No Storage | No OS | 1 x PCIe slot (X4 lanes) | Ethernet | DVI-I | 89 mm | Industrial Box PC with Intel® Xeon® E3-1515M v5, 8 GB DRAM (ECC), No storage, No OS, PCIe slot, extra Ethernet port |
| | Intel® Xeon® E3 | 1515M v5 (2.8 GHz) | Active cooling (fan) | 8 GB RAM (ECC) | 320 GB HDD | Windows 10 IoT Enterprise 2016 LTSB - 64 bit | 1 x PCIe slot (X4 lanes) | RS-232 | DVI-I | 89 mm | Industrial Box PC with Intel® Xeon® E3-1515M v5, 8 GB DRAM (ECC), 320 GB HDD, WIN 10 IoT Ent. (64-bit), PCIe slot, RS-232 |
| | Intel® Xeon® E3 | 1515M v5 (2.8 GHz) | Active cooling (fan) | 8 GB RAM (ECC) | 320 GB HDD | Windows 10 IoT Enterprise 2016 LTSB - 64 bit | 1 x PCIe slot (X4 lanes) | DVI-D | DVI-I | 89 mm | Industrial Box PC with Intel® Xeon® E3-1515M v5, 8 GB DRAM (ECC), 320 GB HDD, WIN 10 IoT Ent. (64-bit), PCIe slot, extra DVI-D |
| | Intel® Xeon® E3 | 1515M v5 (2.8 GHz) | Active cooling (fan) | 8 GB RAM (ECC) | 320 GB HDD | Windows 10 IoT Enterprise 2016 LTSB - 64 bit | 1 x PCIe slot (X4 lanes) | NYML | DVI-I | 89 mm | Industrial Box PC with Intel® Xeon® E3-1515M v5, 8 GB DRAM (ECC), 320 GB HDD, WIN 10 IoT Ent. (64-bit), PCIe slot, NYML port |
| | Intel® Xeon® E3 | 1515M v5 (2.8 GHz) | Active cooling (fan) | 8 GB RAM (ECC) | 500 GB HDD | Windows 10 IoT Enterprise 2016 LTSB - 64 bit | 1 x PCIe slot (X4 lanes) | RS-232 | DVI-I | 89 mm | Industrial Box PC with Intel® Xeon® E3-1515M v5, 8 GB DRAM (ECC), 500 GB HDD, WIN 10 IoT Ent. (64-bit), PCIe slot, RS-232 |
| | Intel® Xeon® E3 | 1515M v5 (2.8 GHz) | Active cooling (fan) | 8 GB RAM (ECC) | 500 GB HDD | Windows 10 IoT Enterprise 2016 LTSB - 64 bit | 1 x PCIe slot (X4 lanes) | DVI-D | DVI-I | 89 mm | Industrial Box PC with Intel® Xeon® E3-1515M v5, 8 GB DRAM (ECC), 500 GB HDD, WIN 10 IoT Ent. (64-bit), PCIe slot, extra DVI-D |
| | Intel® Xeon® E3 | 1515M v5 (2.8 GHz) | Active cooling (fan) | 8 GB RAM (ECC) | 500 GB HDD | Windows 10 IoT Enterprise 2016 LTSB - 64 bit | 1 x PCIe slot (X4 lanes) | NYML | DVI-I | 89 mm | Industrial Box PC with Intel® Xeon® E3-1515M v5, 8 GB DRAM (ECC), 500 GB HDD, WIN 10 IoT Ent. (64-bit), PCIe slot, NYML port |
| | Intel® Xeon® E3 | 1515M v5 (2.8 GHz) | Active cooling (fan) | 8 GB RAM (ECC) | 500 GB HDD | Windows 10 IoT Enterprise 2016 LTSB - 64 bit | 1 x PCIe slot (X4 lanes) | Ethernet | DVI-I | 89 mm | Industrial Box PC with Intel® Xeon® E3-1515M v5, 8 GB DRAM (ECC), 500 GB HDD, WIN 10 IoT Ent. (64-bit), PCIe slot, extra Ethernet port |
| | Intel® Xeon® E3 | 1515M v5 (2.8 GHz) | Active cooling (fan) | 8 GB RAM (ECC) | 1 TB HDD | Windows 10 IoT Enterprise 2016 LTSB - 64 bit | 1 x PCIe slot (X4 lanes) | RS-232 | DVI-I | 89 mm | Industrial Box PC with Intel® Xeon® E3-1515M v5, 8 GB DRAM (ECC), 1 TB HDD, WIN 10 IoT Ent. (64-bit), PCIe slot, RS-232 |
| | Intel® Xeon® E3 | 1515M v5 (2.8 GHz) | Active cooling (fan) | 8 GB RAM (ECC) | 1 TB HDD | Windows 10 IoT Enterprise 2016 LTSB - 64 bit | 1 x PCIe slot (X4 lanes) | DVI-D | DVI-I | 89 mm | Industrial Box PC with Intel® Xeon® E3-1515M v5, 8 GB DRAM (ECC), 1 TB HDD, WIN 10 IoT Ent. (64-bit), PCIe slot, extra DVI-D |
| | Intel® Xeon® E3 | 1515M v5 (2.8 GHz) | Active cooling (fan) | 8 GB RAM (ECC) | 1 TB HDD | Windows 10 IoT Enterprise 2016 LTSB - 64 bit | 1 x PCIe slot (X4 lanes) | NYML | DVI-I | 89 mm | Industrial Box PC with Intel® Xeon® E3-1515M v5, 8 GB DRAM (ECC), 1 TB HDD, WIN 10 IoT Ent. (64-bit), PCIe slot, NYML port |
| | Intel® Xeon® E3 | 1515M v5 (2.8 GHz) | Active cooling (fan) | 8 GB RAM (ECC) | 128 GB SSD | Windows 10 IoT Enterprise 2016 LTSB - 64 bit | 1 x PCIe slot (X4 lanes) | RS-232 | DVI-I | 89 mm | Industrial Box PC with Intel® Xeon® E3-1515M v5, 8 GB DRAM (ECC), 128 GB SSD-iMLC, WIN 10 IoT Ent. (64-bit), PCIe slot, RS-232 |
| | Intel® Xeon® E3 | 1515M v5 (2.8 GHz) | Active cooling (fan) | 8 GB RAM (ECC) | 128 GB SSD | Windows 10 IoT Enterprise 2016 LTSB - 64 bit | 1 x PCIe slot (X4 lanes) | DVI-D | DVI-I | 89 mm | Industrial Box PC with Intel® Xeon® E3-1515M v5, 8 GB DRAM (ECC), 128 GB SSD-iMLC, WIN 10 IoT Ent. (64-bit), PCIe slot, extra DVI-D |
| | Intel® Xeon® E3 | 1515M v5 (2.8 GHz) | Active cooling (fan) | 8 GB RAM (ECC) | 128 GB SSD | Windows 10 IoT Enterprise 2016 LTSB - 64 bit | 1 x PCIe slot (X4 lanes) | NYML | DVI-I | 89 mm | Industrial Box PC with Intel® Xeon® E3-1515M v5, 8 GB DRAM (ECC), 128 GB SSD-iMLC, WIN 10 IoT Ent. (64-bit), PCIe slot, NYML port |
| | Intel® Xeon® E3 | 1515M v5 (2.8 GHz) | Active cooling (fan) | 8 GB RAM (ECC) | 500 GB SSD | Windows 10 IoT Enterprise 2016 LTSB - 64 bit | 1 x PCIe slot (X4 lanes) | RS-232 | DVI-I | 89 mm | Industrial Box PC with Intel® Xeon® E3-1515M v5, 8 GB DRAM (ECC), 500 GB SSD iMLC, WIN 10 IoT Ent. (64-bit), PCIe slot, RS-232 |
| | Intel® Xeon® E3 | 1515M v5 (2.8 GHz) | Active cooling (fan) | 8 GB RAM (ECC) | 500 GB SSD | Windows 10 IoT Enterprise 2016 LTSB - 64 bit | 1 x PCIe slot (X4 lanes) | DVI-D | DVI-I | 89 mm | Industrial Box PC with Intel® Xeon® E3-1515M v5, 8 GB DRAM (ECC), 500 GB SSD iMLC, WIN 10 IoT Ent. (64-bit), PCIe slot, extra DVI-D |
| | Intel® Xeon® E3 | 1515M v5 (2.8 GHz) | Active cooling (fan) | 8 GB RAM (ECC) | 500 GB SSD | Windows 10 IoT Enterprise 2016 LTSB - 64 bit | 1 x PCIe slot (X4 lanes) | NYML | DVI-I | 89 mm | Industrial Box PC with Intel® Xeon® E3-1515M v5, 8 GB DRAM (ECC), 500 GB SSD iMLC, WIN 10 IoT Ent. (64-bit), PCIe slot, NYML port |
| | Intel® Xeon® E3 | 1515M v5 (2.8 GHz) | Active cooling (fan) | 8 GB RAM (ECC) | 500 GB SSD | Windows 10 IoT Enterprise 2016 LTSB - 64 bit | 1 x PCIe slot (X4 lanes) | Ethernet | DVI-I | 89 mm | Industrial Box PC with Intel® Xeon® E3-1515M v5, 8 GB DRAM (ECC), 500 GB SSD iMLC, WIN 10 IoT Ent. (64-bit), PCIe slot, extra Ethernet port |
| | Intel® Xeon® E3 | 1515M v5 (2.8 GHz) | Active cooling (fan) | 16 GB RAM (ECC) | No Storage | No OS | 1 x PCIe slot (X4 lanes) | RS-232 | DVI-I | 89 mm | Industrial Box PC with Intel® Xeon® E3-1515M v5, 16 GB DRAM (ECC), No storage, No OS, PCIe slot, RS-232 |
| | Intel® Xeon® E3 | 1515M v5 (2.8 GHz) | Active cooling (fan) | 16 GB RAM (ECC) | No Storage | No OS | 1 x PCIe slot (X4 lanes) | DVI-D | DVI-I | 89 mm | Industrial Box PC with Intel® Xeon® E3-1515M v5, 16 GB DRAM (ECC), No storage, No OS, PCIe slot, extra DVI-D |
| | Intel® Xeon® E3 | 1515M v5 (2.8 GHz) | Active cooling (fan) | 16 GB RAM (ECC) | No Storage | No OS | 1 x PCIe slot (X4 lanes) | NYML | DVI-I | 89 mm | Industrial Box PC with Intel® Xeon® E3-1515M v5, 16 GB DRAM (ECC), No storage, No OS, PCIe slot, NYML port |
| | Intel® Xeon® E3 | 1515M v5 (2.8 GHz) | Active cooling (fan) | 16 GB RAM (ECC) | 320 GB HDD | Windows 10 IoT Enterprise 2016 LTSB - 64 bit | 1 x PCIe slot (X4 lanes) | RS-232 | DVI-I | 89 mm | Industrial Box PC with Intel® Xeon® E3-1515M v5, 16 GB DRAM (ECC), 320 GB HDD, WIN 10 IoT Ent. (64-bit), PCIe slot, RS-232 |
| | Intel® Xeon® E3 | 1515M v5 (2.8 GHz) | Active cooling (fan) | 16 GB RAM (ECC) | 320 GB HDD | Windows 10 IoT Enterprise 2016 LTSB - 64 bit | 1 x PCIe slot (X4 lanes) | DVI-D | DVI-I | 89 mm | Industrial Box PC with Intel® Xeon® E3-1515M v5, 16 GB DRAM (ECC), 320 GB HDD, WIN 10 IoT Ent. (64-bit), PCIe slot, extra DVI-D |
| | Intel® Xeon® E3 | 1515M v5 (2.8 GHz) | Active cooling (fan) | 16 GB RAM (ECC) | 320 GB HDD | Windows 10 IoT Enterprise 2016 LTSB - 64 bit | 1 x PCIe slot (X4 lanes) | NYML | DVI-I | 89 mm | Industrial Box PC with Intel® Xeon® E3-1515M v5, 16 GB DRAM (ECC), 320 GB HDD, WIN 10 IoT Ent. (64-bit), PCIe slot, NYML port |
| | Intel® Xeon® E3 | 1515M v5 (2.8 GHz) | Active cooling (fan) | 16 GB RAM (ECC) | 500 GB HDD | Windows 10 IoT Enterprise 2016 LTSB - 64 bit | 1 x PCIe slot (X4 lanes) | RS-232 | DVI-I | 89 mm | Industrial Box PC with Intel® Xeon® E3-1515M v5, 16 GB DRAM (ECC), 500 GB HDD, WIN 10 IoT Ent. (64-bit), PCIe slot, RS-232 |
| | Intel® Xeon® E3 | 1515M v5 (2.8 GHz) | Active cooling (fan) | 16 GB RAM (ECC) | 500 GB HDD | Windows 10 IoT Enterprise 2016 LTSB - 64 bit | 1 x PCIe slot (X4 lanes) | DVI-D | DVI-I | 89 mm | Industrial Box PC with Intel® Xeon® E3-1515M v5, 16 GB DRAM (ECC), 500 GB HDD, WIN 10 IoT Ent. (64-bit), PCIe slot, extra DVI-D |
| | Intel® Xeon® E3 | 1515M v5 (2.8 GHz) | Active cooling (fan) | 16 GB RAM (ECC) | 500 GB HDD | Windows 10 IoT Enterprise 2016 LTSB - 64 bit | 1 x PCIe slot (X4 lanes) | NYML | DVI-I | 89 mm | Industrial Box PC with Intel® Xeon® E3-1515M v5, 16 GB DRAM (ECC), 500 GB HDD, WIN 10 IoT Ent. (64-bit), PCIe slot, NYML port |
| | Intel® Xeon® E3 | 1515M v5 (2.8 GHz) | Active cooling (fan) | 16 GB RAM (ECC) | 1 TB HDD | Windows 10 IoT Enterprise 2016 LTSB - 64 bit | 1 x PCIe slot (X4 lanes) | RS-232 | DVI-I | 89 mm | Industrial Box PC with Intel® Xeon® E3-1515M v5, 16 GB DRAM (ECC), 1 TB HDD, WIN 10 IoT Ent. (64-bit), PCIe slot, RS-232 |
| | Intel® Xeon® E3 | 1515M v5 (2.8 GHz) | Active cooling (fan) | 16 GB RAM (ECC) | 1 TB HDD | Windows 10 IoT Enterprise 2016 LTSB - 64 bit | 1 x PCIe slot (X4 lanes) | DVI-D | DVI-I | 89 mm | Industrial Box PC with Intel® Xeon® E3-1515M v5, 16 GB DRAM (ECC), 1 TB HDD, WIN 10 IoT Ent. (64-bit), PCIe slot, extra DVI-D |
| | Intel® Xeon® E3 | 1515M v5 (2.8 GHz) | Active cooling (fan) | 16 GB RAM (ECC) | 1 TB HDD | Windows 10 IoT Enterprise 2016 LTSB - 64 bit | 1 x PCIe slot (X4 lanes) | NYML | DVI-I | 89 mm | Industrial Box PC with Intel® Xeon® E3-1515M v5, 16 GB DRAM (ECC), 1 TB HDD, WIN 10 IoT Ent. (64-bit), PCIe slot, NYML port |
| | Intel® Xeon® E3 | 1515M v5 (2.8 GHz) | Active cooling (fan) | 16 GB RAM (ECC) | 128 GB SSD | Windows 10 IoT Enterprise 2016 LTSB - 64 bit | 1 x PCIe slot (X4 lanes) | RS-232 | DVI-I | 89 mm | Industrial Box PC with Intel® Xeon® E3-1515M v5, 16 GB DRAM (ECC), 128 GB SSD-iMLC, WIN 10 IoT Ent. (64-bit), PCIe slot, RS-232 |
| | Intel® Xeon® E3 | 1515M v5 (2.8 GHz) | Active cooling (fan) | 16 GB RAM (ECC) | 128 GB SSD | Windows 10 IoT Enterprise 2016 LTSB - 64 bit | 1 x PCIe slot (X4 lanes) | DVI-D | DVI-I | 89 mm | Industrial Box PC with Intel® Xeon® E3-1515M v5, 16 GB DRAM (ECC), 128 GB SSD-iMLC, WIN 10 IoT Ent. (64-bit), PCIe slot, extra DVI-D |
| | Intel® Xeon® E3 | 1515M v5 (2.8 GHz) | Active cooling (fan) | 16 GB RAM (ECC) | 128 GB SSD | Windows 10 IoT Enterprise 2016 LTSB - 64 bit | 1 x PCIe slot (X4 lanes) | NYML | DVI-I | 89 mm | Industrial Box PC with Intel® Xeon® E3-1515M v5, 16 GB DRAM (ECC), 128 GB SSD-iMLC, WIN 10 IoT Ent. (64-bit), PCIe slot, NYML port |
| | Intel® Xeon® E3 | 1515M v5 (2.8 GHz) | Active cooling (fan) | 16 GB RAM (ECC) | 500 GB SSD | Windows 10 IoT Enterprise 2016 LTSB - 64 bit | 1 x PCIe slot (X4 lanes) | RS-232 | DVI-I | 89 mm | Industrial Box PC with Intel® Xeon® E3-1515M v5, 16 GB DRAM (ECC), 500 GB SSD iMLC, WIN 10 IoT Ent. (64-bit), PCIe slot, RS-232 |
| | Intel® Xeon® E3 | 1515M v5 (2.8 GHz) | Active cooling (fan) | 16 GB RAM (ECC) | 500 GB SSD | Windows 10 IoT Enterprise 2016 LTSB - 64 bit | 1 x PCIe slot (X4 lanes) | DVI-D | DVI-I | 89 mm | Industrial Box PC with Intel® Xeon® E3-1515M v5, 16 GB DRAM (ECC), 500 GB SSD iMLC, WIN 10 IoT Ent. (64-bit), PCIe slot, extra DVI-D |
| | Intel® Xeon® E3 | 1515M v5 (2.8 GHz) | Active cooling (fan) | 16 GB RAM (ECC) | 500 GB SSD | Windows 10 IoT Enterprise 2016 LTSB - 64 bit | 1 x PCIe slot (X4 lanes) | NYML | DVI-I | 89 mm | Industrial Box PC with Intel® Xeon® E3-1515M v5, 16 GB DRAM (ECC), 500 GB SSD iMLC, WIN 10 IoT Ent. (64-bit), PCIe slot, NYML port |
| | Intel® Core™ i7 | 7820EQ (3.0 GHz) | Active cooling (fan) | 8 GB RAM (non ECC) | No Storage | No OS | No Expansion | No Port | DVI-I | 56 mm | Industrial Box PC with Intel® Core™ i7-7820EQ, 8 GB DRAM (non-ECC), No Storage, No OS, No exp. slots, No I/F option |
| | Intel® Core™ i7 | 7820EQ (3.0 GHz) | Active cooling (fan) | 8 GB RAM (non ECC) | No Storage | No OS | No Expansion | NYML | DVI-I | 56 mm | Industrial Box PC with Intel® Core™ i7-7820EQ, 8 GB DRAM (non-ECC), No Storage, No OS, No exp. slots, NY Monitor Link |
| | Intel® Core™ i7 | 7820EQ (3.0 GHz) | Active cooling (fan) | 8 GB RAM (non ECC) | 128 GB CFast | Windows 10 IoT Enterprise 2019 LTSB - 64 bit | No Expansion | No Port | DVI-I | 56 mm | Industrial Box PC with Intel® Core™ i7-7820EQ, 8 GB DRAM (non-ECC), 128 GB CFast iMLC, WIN 10 IoT 2019 (64-bit), No exp. slots, No I/F option |
| | Intel® Core™ i7 | 7820EQ (3.0 GHz) | Active cooling (fan) | 8 GB RAM (non ECC) | 128 GB CFast | Windows 10 IoT Enterprise 2019 LTSB - 64 bit | No Expansion | NYML | DVI-I | 56 mm | Industrial Box PC with Intel® Core™ i7-7820EQ, 8 GB DRAM (non-ECC), 128 GB CFast iMLC, WIN 10 IoT 2019 (64-bit), No exp. slots, NY Monitor Link |
| | Intel® Core™ i7 | 7820EQ (3.0 GHz) | Active cooling (fan) | 8 GB RAM (non ECC) | 256 GB CFast | Windows 10 IoT Enterprise 2019 LTSB - 64 bit | No Expansion | No Port | DVI-I | 56 mm | Industrial Box PC with Intel® Core™ i7-7820EQ, 8 GB DRAM (non-ECC), 256 GB CFast iMLC, WIN 10 IoT 2019 (64-bit), No exp. slots, No I/F option |
| | Intel® Core™ i7 | 7820EQ (3.0 GHz) | Active cooling (fan) | 8 GB RAM (non ECC) | 256 GB CFast | Windows 10 IoT Enterprise 2019 LTSB - 64 bit | No Expansion | NYML | DVI-I | 56 mm | Industrial Box PC with Intel® Core™ i7-7820EQ, 8 GB DRAM (non-ECC), 256 GB CFast iMLC, WIN 10 IoT 2019 (64-bit), No exp. slots, NY Monitor Link |
| | Intel® Core™ i7 | 7820EQ (3.0 GHz) | Active cooling (fan) | 8 GB RAM (non ECC) | No Storage | No OS | 1 x PCIe slot (X4 lanes) | RS-232 | DVI-I | 89 mm | Industrial Box PC with Intel® Core™ i7-7820EQ, 8 GB DRAM (non-ECC), No Storage, No OS, 1 PCIe + 2 drive slots, RS-232C |
| | Intel® Core™ i7 | 7820EQ (3.0 GHz) | Active cooling (fan) | 8 GB RAM (non ECC) | No Storage | No OS | 1 x PCIe slot (X4 lanes) | DVI-D | DVI-I | 89 mm | Industrial Box PC with Intel® Core™ i7-7820EQ, 8 GB DRAM (non-ECC), No Storage, No OS, 1 PCIe + 2 drive slots, extra DVI-D |
| | Intel® Core™ i7 | 7820EQ (3.0 GHz) | Active cooling (fan) | 8 GB RAM (non ECC) | No Storage | No OS | 1 x PCIe slot (X4 lanes) | NYML | DVI-I | 89 mm | Industrial Box PC with Intel® Core™ i7-7820EQ, 8 GB DRAM (non-ECC), No Storage, No OS, 1 PCIe + 2 drive slots, NY Monitor Link |
| | Intel® Core™ i7 | 7820EQ (3.0 GHz) | Active cooling (fan) | 8 GB RAM (non ECC) | 128 GB SSD | Windows 10 IoT Enterprise 2016 LTSB - 64 bit | 1 x PCIe slot (X4 lanes) | RS-232 | DVI-I | 89 mm | Industrial Box PC with Intel® Core™ i7-7820EQ, 8 GB DRAM (non-ECC), 128 GB SSD iMLC, WIN 10 IoT Ent. (64-bit), 1 PCIe + 2 drive slots, RS-232C |
| | Intel® Core™ i7 | 7820EQ (3.0 GHz) | Active cooling (fan) | 8 GB RAM (non ECC) | 128 GB SSD | Windows 10 IoT Enterprise 2016 LTSB - 64 bit | 1 x PCIe slot (X4 lanes) | DVI-D | DVI-I | 89 mm | |
| | Intel® Core™ i7 | 7820EQ (3.0 GHz) | Active cooling (fan) | 8 GB RAM (non ECC) | 128 GB SSD | Windows 10 IoT Enterprise 2016 LTSB - 64 bit | 1 x PCIe slot (X4 lanes) | NYML | DVI-I | 89 mm | |
| | Intel® Core™ i7 | 7820EQ (3.0 GHz) | Active cooling (fan) | 8 GB RAM (non ECC) | 500 GB HDD | Windows 10 IoT Enterprise 2019 LTSB - 64 bit | 1 x PCIe slot (X4 lanes) | RS-232 | DVI-I | 89 mm | Industrial Box PC with Intel® Core™ i7-7820EQ, 8 GB DRAM (non-ECC), 500 GB HDD, WIN 10 IoT 2019 (64-bit), 1 PCIe + 2 drive slots, RS-232C |
| | Intel® Core™ i7 | 7820EQ (3.0 GHz) | Active cooling (fan) | 8 GB RAM (non ECC) | 500 GB HDD | Windows 10 IoT Enterprise 2019 LTSB - 64 bit | 1 x PCIe slot (X4 lanes) | DVI-D | DVI-I | 89 mm | Industrial Box PC with Intel® Core™ i7-7820EQ, 8 GB DRAM (non-ECC), 500 GB HDD, WIN 10 IoT 2019 (64-bit), 1 PCIe + 2 drive slots, extra DVI-D |
| | Intel® Core™ i7 | 7820EQ (3.0 GHz) | Active cooling (fan) | 8 GB RAM (non ECC) | 500 GB HDD | Windows 10 IoT Enterprise 2019 LTSB - 64 bit | 1 x PCIe slot (X4 lanes) | NYML | DVI-I | 89 mm | Industrial Box PC with Intel® Core™ i7-7820EQ, 8 GB DRAM (non-ECC), 500 GB HDD, WIN 10 IoT 2019 (64-bit), 1 PCIe + 2 drive slots, NY Monitor Link |
| | Intel® Core™ i7 | 7820EQ (3.0 GHz) | Active cooling (fan) | 8 GB RAM (non ECC) | 128 GB SSD | Windows 10 IoT Enterprise 2019 LTSB - 64 bit | 1 x PCIe slot (X4 lanes) | RS-232 | DVI-I | 89 mm | Industrial Box PC with Intel® Core™ i7-7820EQ, 8 GB DRAM (non-ECC), 128 GB SSD iMLC, WIN 10 IoT 2019 (64-bit), 1 PCIe + 2 drive slots, RS-232C |
| | Intel® Core™ i7 | 7820EQ (3.0 GHz) | Active cooling (fan) | 8 GB RAM (non ECC) | 128 GB SSD | Windows 10 IoT Enterprise 2019 LTSB - 64 bit | 1 x PCIe slot (X4 lanes) | DVI-D | DVI-I | 89 mm | Industrial Box PC with Intel® Core™ i7-7820EQ, 8 GB DRAM (non-ECC), 128 GB SSD iMLC, WIN 10 IoT 2019 (64-bit), 1 PCIe + 2 drive slots, extra DVI-D |
| | Intel® Core™ i7 | 7820EQ (3.0 GHz) | Active cooling (fan) | 8 GB RAM (non ECC) | 128 GB SSD | Windows 10 IoT Enterprise 2019 LTSB - 64 bit | 1 x PCIe slot (X4 lanes) | NYML | DVI-I | 89 mm | Industrial Box PC with Intel® Core™ i7-7820EQ, 8 GB DRAM (non-ECC), 128 GB SSD iMLC, WIN 10 IoT 2019 (64-bit), 1 PCIe + 2 drive slots, NY Monitor Link |
| | Intel® Core™ i7 | 7820EQ (3.0 GHz) | Active cooling (fan) | 8 GB RAM (non ECC) | 256 GB SSD | Windows 10 IoT Enterprise 2019 LTSB - 64 bit | 1 x PCIe slot (X4 lanes) | RS-232 | DVI-I | 89 mm | Industrial Box PC with Intel® Core™ i7-7820EQ, 8 GB DRAM (non-ECC), 256 GB SSD iMLC, WIN 10 IoT 2019 (64-bit), 1 PCIe + 2 drive slots, RS-232C |
| | Intel® Core™ i7 | 7820EQ (3.0 GHz) | Active cooling (fan) | 8 GB RAM (non ECC) | 256 GB SSD | Windows 10 IoT Enterprise 2019 LTSB - 64 bit | 1 x PCIe slot (X4 lanes) | DVI-D | DVI-I | 89 mm | Industrial Box PC with Intel® Core™ i7-7820EQ, 8 GB DRAM (non-ECC), 256 GB SSD iMLC, WIN 10 IoT 2019 (64-bit), 1 PCIe + 2 drive slots, extra DVI-D |
| | Intel® Core™ i7 | 7820EQ (3.0 GHz) | Active cooling (fan) | 8 GB RAM (non ECC) | 256 GB SSD | Windows 10 IoT Enterprise 2019 LTSB - 64 bit | 1 x PCIe slot (X4 lanes) | NYML | DVI-I | 89 mm | Industrial Box PC with Intel® Core™ i7-7820EQ, 8 GB DRAM (non-ECC), 256 GB SSD iMLC, WIN 10 IoT 2019 (64-bit), 1 PCIe + 2 drive slots, NY Monitor Link |
| | Intel® Core™ i7 | 7820EQ (3.0 GHz) | Active cooling (fan) | 8 GB RAM (non ECC) | 500 GB SSD | Windows 10 IoT Enterprise 2019 LTSB - 64 bit | 1 x PCIe slot (X4 lanes) | RS-232 | DVI-I | 89 mm | Industrial Box PC with Intel® Core™ i7-7820EQ, 8 GB DRAM (non-ECC), 500 GB SSD iMLC, WIN 10 IoT 2019 (64-bit), 1 PCIe + 2 drive slots, RS-232C |
| | Intel® Core™ i7 | 7820EQ (3.0 GHz) | Active cooling (fan) | 8 GB RAM (non ECC) | 500 GB SSD | Windows 10 IoT Enterprise 2019 LTSB - 64 bit | 1 x PCIe slot (X4 lanes) | DVI-D | DVI-I | 89 mm | Industrial Box PC with Intel® Core™ i7-7820EQ, 8 GB DRAM (non-ECC), 500 GB SSD iMLC, WIN 10 IoT 2019 (64-bit), 1 PCIe + 2 drive slots, extra DVI-D |
| | Intel® Core™ i7 | 7820EQ (3.0 GHz) | Active cooling (fan) | 8 GB RAM (non ECC) | 500 GB SSD | Windows 10 IoT Enterprise 2019 LTSB - 64 bit | 1 x PCIe slot (X4 lanes) | NYML | DVI-I | 89 mm | Industrial Box PC with Intel® Core™ i7-7820EQ, 8 GB DRAM (non-ECC), 500 GB SSD iMLC, WIN 10 IoT 2019 (64-bit), 1 PCIe + 2 drive slots, NY Monitor Link |
| | Intel® Core™ i7 | 7820EQ (3.0 GHz) | Active cooling (fan) | 8 GB RAM (non ECC) | 1 TB SSD | Windows 10 IoT Enterprise 2019 LTSB - 64 bit | 1 x PCIe slot (X4 lanes) | RS-232 | DVI-I | 89 mm | Industrial Box PC with Intel® Core™ i7-7820EQ, 8 GB DRAM (non-ECC), 1 TB SSD 3DTLC, WIN 10 IoT 2019 (64-bit), 1 PCIe + 2 drive slots, RS-232C |
| | Intel® Core™ i7 | 7820EQ (3.0 GHz) | Active cooling (fan) | 8 GB RAM (non ECC) | 1 TB SSD | Windows 10 IoT Enterprise 2019 LTSB - 64 bit | 1 x PCIe slot (X4 lanes) | DVI-D | DVI-I | 89 mm | Industrial Box PC with Intel® Core™ i7-7820EQ, 8 GB DRAM (non-ECC), 1 TB SSD 3DTLC, WIN 10 IoT 2019 (64-bit), 1 PCIe + 2 drive slots, extra DVI-D |
| | Intel® Core™ i7 | 7820EQ (3.0 GHz) | Active cooling (fan) | 8 GB RAM (non ECC) | 1 TB SSD | Windows 10 IoT Enterprise 2019 LTSB - 64 bit | 1 x PCIe slot (X4 lanes) | NYML | DVI-I | 89 mm | Industrial Box PC with Intel® Core™ i7-7820EQ, 8 GB DRAM (non-ECC), 1 TB SSD 3DTLC, WIN 10 IoT 2019 (64-bit), 1 PCIe + 2 drive slots, NY Monitor Link |
| | Intel® Core™ i7 | 7820EQ (3.0 GHz) | Active cooling (fan) | 8 GB RAM (non ECC) | No Storage | No OS | 1 PCIe + 2 drive slots, Hardware RAID | RS-232 | DVI-I | 89 mm | Industrial Box PC with Intel® Core™ i7-7820EQ, 8 GB DRAM (non-ECC), No Storage, No OS, 1 PCIe + 2 drive slots, Hardware RAID, RS-232C |
| | Intel® Core™ i7 | 7820EQ (3.0 GHz) | Active cooling (fan) | 8 GB RAM (non ECC) | No Storage | No OS | 1 PCIe + 2 drive slots, Hardware RAID | DVI-D | DVI-I | 89 mm | Industrial Box PC with Intel® Core™ i7-7820EQ, 8 GB DRAM (non-ECC), No Storage, No OS, 1 PCIe + 2 drive slots, Hardware RAID, extra DVI-D |
| | Intel® Core™ i7 | 7820EQ (3.0 GHz) | Active cooling (fan) | 8 GB RAM (non ECC) | No Storage | No OS | 1 PCIe + 2 drive slots, Hardware RAID | NYML | DVI-I | 89 mm | Industrial Box PC with Intel® Core™ i7-7820EQ, 8 GB DRAM (non-ECC), No Storage, No OS, 1 PCIe + 2 drive slots, Hardware RAID, NY Monitor Link |
| | Intel® Core™ i7 | 7820EQ (3.0 GHz) | Active cooling (fan) | 8 GB RAM (non ECC) | No Storage | No OS | 1 PCIe + 2 drive slots, Hardware RAID | Ethernet | DVI-I | 89 mm | Industrial Box PC with Intel® Core™ i7-7820EQ, 8 GB DRAM (non-ECC), No Storage, No OS, 1 PCIe + 2 drive slots, Hardware RAID, extra Ethernet port |
| | Intel® Core™ i7 | 7820EQ (3.0 GHz) | Active cooling (fan) | 8 GB RAM (non ECC) | 500 GB HDD | Windows 10 IoT Enterprise 2019 LTSB - 64 bit | 1 PCIe + 2 drive slots, Hardware RAID | RS-232 | DVI-I | 89 mm | Industrial Box PC with Intel® Core™ i7-7820EQ, 8 GB DRAM (non-ECC), 500 GB HDD, WIN 10 IoT 2019 (64-bit), 1 PCIe + 2 drive slots, Hardware RAID, RS-232C |
| | Intel® Core™ i7 | 7820EQ (3.0 GHz) | Active cooling (fan) | 8 GB RAM (non ECC) | 500 GB HDD | Windows 10 IoT Enterprise 2019 LTSB - 64 bit | 1 PCIe + 2 drive slots, Hardware RAID | DVI-D | DVI-I | 89 mm | Industrial Box PC with Intel® Core™ i7-7820EQ, 8 GB DRAM (non-ECC), 500 GB HDD, WIN 10 IoT 2019 (64-bit), 1 PCIe + 2 drive slots, Hardware RAID, extra DVI-D |
| | Intel® Core™ i7 | 7820EQ (3.0 GHz) | Active cooling (fan) | 8 GB RAM (non ECC) | 500 GB HDD | Windows 10 IoT Enterprise 2019 LTSB - 64 bit | 1 PCIe + 2 drive slots, Hardware RAID | Ethernet | DVI-I | 89 mm | Industrial Box PC with Intel® Core™ i7-7820EQ, 8 GB DRAM (non-ECC), 500 GB HDD, WIN 10 IoT 2019 (64-bit), 1 PCIe + 2 drive slots, Hardware RAID, extra Ethernet port |
| | Intel® Core™ i7 | 7820EQ (3.0 GHz) | Active cooling (fan) | 8 GB RAM (non ECC) | 1 TB HDD | Windows 10 IoT Enterprise 2019 LTSB - 64 bit | 1 PCIe + 2 drive slots, Hardware RAID | RS-232 | DVI-I | 89 mm | Industrial Box PC with Intel® Core™ i7-7820EQ, 8 GB DRAM (non-ECC), 1 TB HDD, WIN 10 IoT 2019 (64-bit), 1 PCIe + 2 drive slots, Hardware RAID, RS-232C |
| | Intel® Core™ i7 | 7820EQ (3.0 GHz) | Active cooling (fan) | 8 GB RAM (non ECC) | 1 TB HDD | Windows 10 IoT Enterprise 2019 LTSB - 64 bit | 1 PCIe + 2 drive slots, Hardware RAID | DVI-D | DVI-I | 89 mm | Industrial Box PC with Intel® Core™ i7-7820EQ, 8 GB DRAM (non-ECC), 1 TB HDD, WIN 10 IoT 2019 (64-bit), 1 PCIe + 2 drive slots, Hardware RAID, extra DVI-D |
| | Intel® Core™ i7 | 7820EQ (3.0 GHz) | Active cooling (fan) | 8 GB RAM (non ECC) | 1 TB HDD | Windows 10 IoT Enterprise 2019 LTSB - 64 bit | 1 PCIe + 2 drive slots, Hardware RAID | NYML | DVI-I | 89 mm | Industrial Box PC with Intel® Core™ i7-7820EQ, 8 GB DRAM (non-ECC), 1 TB HDD, WIN 10 IoT 2019 (64-bit), 1 PCIe + 2 drive slots, Hardware RAID, NY Monitor Link |
| | Intel® Core™ i7 | 7820EQ (3.0 GHz) | Active cooling (fan) | 8 GB RAM (non ECC) | 1 TB HDD | Windows 10 IoT Enterprise 2019 LTSB - 64 bit | 1 PCIe + 2 drive slots, Hardware RAID | Ethernet | DVI-I | 89 mm | Industrial Box PC with Intel® Core™ i7-7820EQ, 8 GB DRAM (non-ECC), 1 TB HDD, WIN 10 IoT 2019 (64-bit), 1 PCIe + 2 drive slots, Hardware RAID, extra Ethernet port |
| | Intel® Core™ i7 | 7820EQ (3.0 GHz) | Active cooling (fan) | 8 GB RAM (non ECC) | 128 GB SSD | Windows 10 IoT Enterprise 2019 LTSB - 64 bit | 1 PCIe + 2 drive slots, Hardware RAID | RS-232 | DVI-I | 89 mm | Industrial Box PC with Intel® Core™ i7-7820EQ, 8 GB DRAM (non-ECC), 128 GB SSD iMLC, WIN 10 IoT 2019 (64-bit), 1 PCIe + 2 drive slots, Hardware RAID, RS-232C |
| | Intel® Core™ i7 | 7820EQ (3.0 GHz) | Active cooling (fan) | 8 GB RAM (non ECC) | 128 GB SSD | Windows 10 IoT Enterprise 2019 LTSB - 64 bit | 1 PCIe + 2 drive slots, Hardware RAID | DVI-D | DVI-I | 89 mm | Industrial Box PC with Intel® Core™ i7-7820EQ, 8 GB DRAM (non-ECC), 128 GB SSD iMLC, WIN 10 IoT 2019 (64-bit), 1 PCIe + 2 drive slots, Hardware RAID, extra DVI-D |
| | Intel® Core™ i7 | 7820EQ (3.0 GHz) | Active cooling (fan) | 8 GB RAM (non ECC) | 128 GB SSD | Windows 10 IoT Enterprise 2019 LTSB - 64 bit | 1 PCIe + 2 drive slots, Hardware RAID | NYML | DVI-I | 89 mm | Industrial Box PC with Intel® Core™ i7-7820EQ, 8 GB DRAM (non-ECC), 128 GB SSD iMLC, WIN 10 IoT 2019 (64-bit), 1 PCIe + 2 drive slots, Hardware RAID, NY Monitor Link |
| | Intel® Core™ i7 | 7820EQ (3.0 GHz) | Active cooling (fan) | 8 GB RAM (non ECC) | 128 GB SSD | Windows 10 IoT Enterprise 2019 LTSB - 64 bit | 1 PCIe + 2 drive slots, Hardware RAID | Ethernet | DVI-I | 89 mm | Industrial Box PC with Intel® Core™ i7-7820EQ, 8 GB DRAM (non-ECC), 128 GB SSD iMLC, WIN 10 IoT 2019 (64-bit), 1 PCIe + 2 drive slots, Hardware RAID, extra Ethernet port |
| | Intel® Core™ i7 | 7820EQ (3.0 GHz) | Active cooling (fan) | 8 GB RAM (non ECC) | 256 GB SSD | Windows 10 IoT Enterprise 2019 LTSB - 64 bit | 1 PCIe + 2 drive slots, Hardware RAID | RS-232 | DVI-I | 89 mm | Industrial Box PC with Intel® Core™ i7-7820EQ, 8 GB DRAM (non-ECC), 256 GB SSD iMLC, WIN 10 IoT 2019 (64-bit), 1 PCIe + 2 drive slots, Hardware RAID, RS-232C |
| | Intel® Core™ i7 | 7820EQ (3.0 GHz) | Active cooling (fan) | 8 GB RAM (non ECC) | 256 GB SSD | Windows 10 IoT Enterprise 2019 LTSB - 64 bit | 1 PCIe + 2 drive slots, Hardware RAID | DVI-D | DVI-I | 89 mm | Industrial Box PC with Intel® Core™ i7-7820EQ, 8 GB DRAM (non-ECC), 256 GB SSD iMLC, WIN 10 IoT 2019 (64-bit), 1 PCIe + 2 drive slots, Hardware RAID, extra DVI-D |
| | Intel® Core™ i7 | 7820EQ (3.0 GHz) | Active cooling (fan) | 8 GB RAM (non ECC) | 256 GB SSD | Windows 10 IoT Enterprise 2019 LTSB - 64 bit | 1 PCIe + 2 drive slots, Hardware RAID | Ethernet | DVI-I | 89 mm | Industrial Box PC with Intel® Core™ i7-7820EQ, 8 GB DRAM (non-ECC), 256 GB SSD iMLC, WIN 10 IoT 2019 (64-bit), 1 PCIe + 2 drive slots, Hardware RAID, extra Ethernet port |
| | Intel® Core™ i7 | 7820EQ (3.0 GHz) | Active cooling (fan) | 8 GB RAM (non ECC) | 1 TB SSD | Windows 10 IoT Enterprise 2019 LTSB - 64 bit | 1 PCIe + 2 drive slots, Hardware RAID | RS-232 | DVI-I | 89 mm | Industrial Box PC with Intel® Core™ i7-7820EQ, 8 GB DRAM (non-ECC), 1 TB SSD 3DTLC, WIN 10 IoT 2019 (64-bit), 1 PCIe + 2 drive slots, Hardware RAID, RS-232C |
| | Intel® Core™ i7 | 7820EQ (3.0 GHz) | Active cooling (fan) | 8 GB RAM (non ECC) | 1 TB SSD | Windows 10 IoT Enterprise 2019 LTSB - 64 bit | 1 PCIe + 2 drive slots, Hardware RAID | DVI-D | DVI-I | 89 mm | Industrial Box PC with Intel® Core™ i7-7820EQ, 8 GB DRAM (non-ECC), 1 TB SSD 3DTLC, WIN 10 IoT 2019 (64-bit), 1 PCIe + 2 drive slots, Hardware RAID, extra DVI-D |
| | Intel® Core™ i7 | 7820EQ (3.0 GHz) | Active cooling (fan) | 8 GB RAM (non ECC) | 1 TB SSD | Windows 10 IoT Enterprise 2019 LTSB - 64 bit | 1 PCIe + 2 drive slots, Hardware RAID | NYML | DVI-I | 89 mm | Industrial Box PC with Intel® Core™ i7-7820EQ, 8 GB DRAM (non-ECC), 1 TB SSD 3DTLC, WIN 10 IoT 2019 (64-bit), 1 PCIe + 2 drive slots, Hardware RAID, NY Monitor Link |
| | Intel® Core™ i7 | 7820EQ (3.0 GHz) | Active cooling (fan) | 8 GB RAM (non ECC) | 1 TB SSD | Windows 10 IoT Enterprise 2019 LTSB - 64 bit | 1 PCIe + 2 drive slots, Hardware RAID | Ethernet | DVI-I | 89 mm | Industrial Box PC with Intel® Core™ i7-7820EQ, 8 GB DRAM (non-ECC), 1 TB SSD 3DTLC, WIN 10 IoT 2019 (64-bit), 1 PCIe + 2 drive slots, Hardware RAID, extra Ethernet port |
| | Intel® Core™ i7 | 7820EQ (3.0 GHz) | Active cooling (fan) | 16 GB RAM (non ECC) | No Storage | No OS | No Expansion | No Port | DVI-I | 56 mm | Industrial Box PC with Intel® Core™ i7-7820EQ, 16 GB DRAM (non-ECC), No Storage, No OS, No exp. slots, No I/F option |
| | Intel® Core™ i7 | 7820EQ (3.0 GHz) | Active cooling (fan) | 16 GB RAM (non ECC) | No Storage | No OS | No Expansion | NYML | DVI-I | 56 mm | Industrial Box PC with Intel® Core™ i7-7820EQ, 16 GB DRAM (non-ECC), No Storage, No OS, No exp. slots, NY Monitor Link |
| | Intel® Core™ i7 | 7820EQ (3.0 GHz) | Active cooling (fan) | 16 GB RAM (non ECC) | 128 GB CFast | Windows 10 IoT Enterprise 2019 LTSB - 64 bit | No Expansion | No Port | DVI-I | 56 mm | Industrial Box PC with Intel® Core™ i7-7820EQ, 16 GB DRAM (non-ECC), 128 GB CFast iMLC, WIN 10 IoT 2019 (64-bit), No exp. slots, No I/F option |
| | Intel® Core™ i7 | 7820EQ (3.0 GHz) | Active cooling (fan) | 16 GB RAM (non ECC) | 128 GB CFast | Windows 10 IoT Enterprise 2019 LTSB - 64 bit | No Expansion | NYML | DVI-I | 56 mm | Industrial Box PC with Intel® Core™ i7-7820EQ, 16 GB DRAM (non-ECC), 128 GB CFast iMLC, WIN 10 IoT 2019 (64-bit), No exp. slots, NY Monitor Link |
| | Intel® Core™ i7 | 7820EQ (3.0 GHz) | Active cooling (fan) | 16 GB RAM (non ECC) | 256 GB CFast | Windows 10 IoT Enterprise 2019 LTSB - 64 bit | No Expansion | No Port | DVI-I | 56 mm | Industrial Box PC with Intel® Core™ i7-7820EQ, 16 GB DRAM (non-ECC), 256 GB CFast iMLC, WIN 10 IoT 2019 (64-bit), No exp. slots, No I/F option |
| | Intel® Core™ i7 | 7820EQ (3.0 GHz) | Active cooling (fan) | 16 GB RAM (non ECC) | 256 GB CFast | Windows 10 IoT Enterprise 2019 LTSB - 64 bit | No Expansion | NYML | DVI-I | 56 mm | Industrial Box PC with Intel® Core™ i7-7820EQ, 16 GB DRAM (non-ECC), 256 GB CFast iMLC, WIN 10 IoT 2019 (64-bit), No exp. slots, NY Monitor Link |
| | Intel® Core™ i7 | 7820EQ (3.0 GHz) | Active cooling (fan) | 16 GB RAM (non ECC) | No Storage | No OS | 1 x PCIe slot (X4 lanes) | RS-232 | DVI-I | 89 mm | Industrial Box PC with Intel® Core™ i7-7820EQ, 16 GB DRAM (non-ECC), No Storage, No OS, 1 PCIe + 2 drive slots, RS-232C |
| | Intel® Core™ i7 | 7820EQ (3.0 GHz) | Active cooling (fan) | 16 GB RAM (non ECC) | No Storage | No OS | 1 x PCIe slot (X4 lanes) | DVI-D | DVI-I | 89 mm | Industrial Box PC with Intel® Core™ i7-7820EQ, 16 GB DRAM (non-ECC), No Storage, No OS, 1 PCIe + 2 drive slots, extra DVI-D |
| | Intel® Core™ i7 | 7820EQ (3.0 GHz) | Active cooling (fan) | 16 GB RAM (non ECC) | No Storage | No OS | 1 x PCIe slot (X4 lanes) | NYML | DVI-I | 89 mm | Industrial Box PC with Intel® Core™ i7-7820EQ, 16 GB DRAM (non-ECC), No Storage, No OS, 1 PCIe + 2 drive slots, NY Monitor Link |
| | Intel® Core™ i7 | 7820EQ (3.0 GHz) | Active cooling (fan) | 16 GB RAM (non ECC) | 500 GB HDD | Windows 10 IoT Enterprise 2019 LTSB - 64 bit | 1 x PCIe slot (X4 lanes) | RS-232 | DVI-I | 89 mm | Industrial Box PC with Intel® Core™ i7-7820EQ, 16 GB DRAM (non-ECC), 500 GB HDD, WIN 10 IoT 2019 (64-bit), 1 PCIe + 2 drive slots, RS-232C |
| | Intel® Core™ i7 | 7820EQ (3.0 GHz) | Active cooling (fan) | 16 GB RAM (non ECC) | 500 GB HDD | Windows 10 IoT Enterprise 2019 LTSB - 64 bit | 1 x PCIe slot (X4 lanes) | DVI-D | DVI-I | 89 mm | Industrial Box PC with Intel® Core™ i7-7820EQ, 16 GB DRAM (non-ECC), 500 GB HDD, WIN 10 IoT 2019 (64-bit), 1 PCIe + 2 drive slots, extra DVI-D |
| | Intel® Core™ i7 | 7820EQ (3.0 GHz) | Active cooling (fan) | 16 GB RAM (non ECC) | 500 GB HDD | Windows 10 IoT Enterprise 2019 LTSB - 64 bit | 1 x PCIe slot (X4 lanes) | NYML | DVI-I | 89 mm | Industrial Box PC with Intel® Core™ i7-7820EQ, 16 GB DRAM (non-ECC), 500 GB HDD, WIN 10 IoT 2019 (64-bit), 1 PCIe + 2 drive slots, NY Monitor Link |
| | Intel® Core™ i7 | 7820EQ (3.0 GHz) | Active cooling (fan) | 16 GB RAM (non ECC) | 128 GB SSD | Windows 10 IoT Enterprise 2019 LTSB - 64 bit | 1 x PCIe slot (X4 lanes) | RS-232 | DVI-I | 89 mm | Industrial Box PC with Intel® Core™ i7-7820EQ, 16 GB DRAM (non-ECC), 128 GB SSD iMLC, WIN 10 IoT 2019 (64-bit), 1 PCIe + 2 drive slots, RS-232C |
| | Intel® Core™ i7 | 7820EQ (3.0 GHz) | Active cooling (fan) | 16 GB RAM (non ECC) | 128 GB SSD | Windows 10 IoT Enterprise 2019 LTSB - 64 bit | 1 x PCIe slot (X4 lanes) | DVI-D | DVI-I | 89 mm | Industrial Box PC with Intel® Core™ i7-7820EQ, 16 GB DRAM (non-ECC), 128 GB SSD iMLC, WIN 10 IoT 2019 (64-bit), 1 PCIe + 2 drive slots, extra DVI-D |
| | Intel® Core™ i7 | 7820EQ (3.0 GHz) | Active cooling (fan) | 16 GB RAM (non ECC) | 128 GB SSD | Windows 10 IoT Enterprise 2019 LTSB - 64 bit | 1 x PCIe slot (X4 lanes) | NYML | DVI-I | 89 mm | Industrial Box PC with Intel® Core™ i7-7820EQ, 16 GB DRAM (non-ECC), 128 GB SSD iMLC, WIN 10 IoT 2019 (64-bit), 1 PCIe + 2 drive slots, NY Monitor Link |
| | Intel® Core™ i7 | 7820EQ (3.0 GHz) | Active cooling (fan) | 16 GB RAM (non ECC) | 256 GB SSD | Windows 10 IoT Enterprise 2019 LTSB - 64 bit | 1 x PCIe slot (X4 lanes) | RS-232 | DVI-I | 89 mm | Industrial Box PC with Intel® Core™ i7-7820EQ, 16 GB DRAM (non-ECC), 256 GB SSD iMLC, WIN 10 IoT 2019 (64-bit), 1 PCIe + 2 drive slots, RS-232C |
| | Intel® Core™ i7 | 7820EQ (3.0 GHz) | Active cooling (fan) | 16 GB RAM (non ECC) | 256 GB SSD | Windows 10 IoT Enterprise 2019 LTSB - 64 bit | 1 x PCIe slot (X4 lanes) | DVI-D | DVI-I | 89 mm | Industrial Box PC with Intel® Core™ i7-7820EQ, 16 GB DRAM (non-ECC), 256 GB SSD iMLC, WIN 10 IoT 2019 (64-bit), 1 PCIe + 2 drive slots, extra DVI-D |
| | Intel® Core™ i7 | 7820EQ (3.0 GHz) | Active cooling (fan) | 16 GB RAM (non ECC) | 256 GB SSD | Windows 10 IoT Enterprise 2019 LTSB - 64 bit | 1 x PCIe slot (X4 lanes) | NYML | DVI-I | 89 mm | Industrial Box PC with Intel® Core™ i7-7820EQ, 16 GB DRAM (non-ECC), 256 GB SSD iMLC, WIN 10 IoT 2019 (64-bit), 1 PCIe + 2 drive slots, NY Monitor Link |
| | Intel® Core™ i7 | 7820EQ (3.0 GHz) | Active cooling (fan) | 16 GB RAM (non ECC) | 500 GB SSD | Windows 10 IoT Enterprise 2019 LTSB - 64 bit | 1 x PCIe slot (X4 lanes) | RS-232 | DVI-I | 89 mm | Industrial Box PC with Intel® Core™ i7-7820EQ, 16 GB DRAM (non-ECC), 500 GB SSD iMLC, WIN 10 IoT 2019 (64-bit), 1 PCIe + 2 drive slots, RS-232C |
| | Intel® Core™ i7 | 7820EQ (3.0 GHz) | Active cooling (fan) | 16 GB RAM (non ECC) | 500 GB SSD | Windows 10 IoT Enterprise 2019 LTSB - 64 bit | 1 x PCIe slot (X4 lanes) | DVI-D | DVI-I | 89 mm | Industrial Box PC with Intel® Core™ i7-7820EQ, 16 GB DRAM (non-ECC), 500 GB SSD iMLC, WIN 10 IoT 2019 (64-bit), 1 PCIe + 2 drive slots, extra DVI-D |
| | Intel® Core™ i7 | 7820EQ (3.0 GHz) | Active cooling (fan) | 16 GB RAM (non ECC) | 500 GB SSD | Windows 10 IoT Enterprise 2019 LTSB - 64 bit | 1 x PCIe slot (X4 lanes) | NYML | DVI-I | 89 mm | Industrial Box PC with Intel® Core™ i7-7820EQ, 16 GB DRAM (non-ECC), 500 GB SSD iMLC, WIN 10 IoT 2019 (64-bit), 1 PCIe + 2 drive slots, NY Monitor Link |
| | Intel® Core™ i7 | 7820EQ (3.0 GHz) | Active cooling (fan) | 16 GB RAM (non ECC) | 1 TB SSD | Windows 10 IoT Enterprise 2019 LTSB - 64 bit | 1 x PCIe slot (X4 lanes) | RS-232 | DVI-I | 89 mm | Industrial Box PC with Intel® Core™ i7-7820EQ, 16 GB DRAM (non-ECC), 1 TB SSD 3DTLC, WIN 10 IoT 2019 (64-bit), 1 PCIe + 2 drive slots, RS-232C |
| | Intel® Core™ i7 | 7820EQ (3.0 GHz) | Active cooling (fan) | 16 GB RAM (non ECC) | 1 TB SSD | Windows 10 IoT Enterprise 2019 LTSB - 64 bit | 1 x PCIe slot (X4 lanes) | DVI-D | DVI-I | 89 mm | Industrial Box PC with Intel® Core™ i7-7820EQ, 16 GB DRAM (non-ECC), 1 TB SSD 3DTLC, WIN 10 IoT 2019 (64-bit), 1 PCIe + 2 drive slots, extra DVI-D |
| | Intel® Core™ i7 | 7820EQ (3.0 GHz) | Active cooling (fan) | 16 GB RAM (non ECC) | 1 TB SSD | Windows 10 IoT Enterprise 2019 LTSB - 64 bit | 1 x PCIe slot (X4 lanes) | NYML | DVI-I | 89 mm | Industrial Box PC with Intel® Core™ i7-7820EQ, 16 GB DRAM (non-ECC), 1 TB SSD 3DTLC, WIN 10 IoT 2019 (64-bit), 1 PCIe + 2 drive slots, NY Monitor Link |
| | Intel® Core™ i7 | 7820EQ (3.0 GHz) | Active cooling (fan) | 16 GB RAM (non ECC) | No Storage | No OS | 1 PCIe + 2 drive slots, Hardware RAID | RS-232 | DVI-I | 89 mm | Industrial Box PC with Intel® Core™ i7-7820EQ, 16 GB DRAM (non-ECC), No Storage, No OS, 1 PCIe + 2 drive slots, Hardware RAID, RS-232C |
| | Intel® Core™ i7 | 7820EQ (3.0 GHz) | Active cooling (fan) | 16 GB RAM (non ECC) | No Storage | No OS | 1 PCIe + 2 drive slots, Hardware RAID | DVI-D | DVI-I | 89 mm | Industrial Box PC with Intel® Core™ i7-7820EQ, 16 GB DRAM (non-ECC), No Storage, No OS, 1 PCIe + 2 drive slots, Hardware RAID, extra DVI-D |
| | Intel® Core™ i7 | 7820EQ (3.0 GHz) | Active cooling (fan) | 16 GB RAM (non ECC) | No Storage | No OS | 1 PCIe + 2 drive slots, Hardware RAID | NYML | DVI-I | 89 mm | Industrial Box PC with Intel® Core™ i7-7820EQ, 16 GB DRAM (non-ECC), No Storage, No OS, 1 PCIe + 2 drive slots, Hardware RAID, NY Monitor Link |
| | Intel® Core™ i7 | 7820EQ (3.0 GHz) | Active cooling (fan) | 16 GB RAM (non ECC) | No Storage | No OS | 1 PCIe + 2 drive slots, Hardware RAID | Ethernet | DVI-I | 89 mm | Industrial Box PC with Intel® Core™ i7-7820EQ, 16 GB DRAM (non-ECC), No Storage, No OS, 1 PCIe + 2 drive slots, Hardware RAID, extra Ethernet port |
| | Intel® Core™ i7 | 7820EQ (3.0 GHz) | Active cooling (fan) | 16 GB RAM (non ECC) | 500 GB HDD | Windows 10 IoT Enterprise 2019 LTSB - 64 bit | 1 PCIe + 2 drive slots, Hardware RAID | RS-232 | DVI-I | 89 mm | Industrial Box PC with Intel® Core™ i7-7820EQ, 16 GB DRAM (non-ECC), 500 GB HDD, WIN 10 IoT 2019 (64-bit), 1 PCIe + 2 drive slots, Hardware RAID, RS-232C |
| | Intel® Core™ i7 | 7820EQ (3.0 GHz) | Active cooling (fan) | 16 GB RAM (non ECC) | 500 GB HDD | Windows 10 IoT Enterprise 2019 LTSB - 64 bit | 1 PCIe + 2 drive slots, Hardware RAID | DVI-D | DVI-I | 89 mm | Industrial Box PC with Intel® Core™ i7-7820EQ, 16 GB DRAM (non-ECC), 500 GB HDD, WIN 10 IoT 2019 (64-bit), 1 PCIe + 2 drive slots, Hardware RAID, extra DVI-D |
| | Intel® Core™ i7 | 7820EQ (3.0 GHz) | Active cooling (fan) | 16 GB RAM (non ECC) | 500 GB HDD | Windows 10 IoT Enterprise 2019 LTSB - 64 bit | 1 PCIe + 2 drive slots, Hardware RAID | NYML | DVI-I | 89 mm | Industrial Box PC with Intel® Core™ i7-7820EQ, 16 GB DRAM (non-ECC), 500 GB HDD, WIN 10 IoT 2019 (64-bit), 1 PCIe + 2 drive slots, Hardware RAID, NY Monitor Link |
| | Intel® Core™ i7 | 7820EQ (3.0 GHz) | Active cooling (fan) | 16 GB RAM (non ECC) | 500 GB HDD | Windows 10 IoT Enterprise 2019 LTSB - 64 bit | 1 PCIe + 2 drive slots, Hardware RAID | Ethernet | DVI-I | 89 mm | Industrial Box PC with Intel® Core™ i7-7820EQ, 16 GB DRAM (non-ECC), 500 GB HDD, WIN 10 IoT 2019 (64-bit), 1 PCIe + 2 drive slots, Hardware RAID, extra Ethernet port |
| | Intel® Core™ i7 | 7820EQ (3.0 GHz) | Active cooling (fan) | 16 GB RAM (non ECC) | 1 TB HDD | Windows 10 IoT Enterprise 2019 LTSB - 64 bit | 1 PCIe + 2 drive slots, Hardware RAID | RS-232 | DVI-I | 89 mm | Industrial Box PC with Intel® Core™ i7-7820EQ, 16 GB DRAM (non-ECC), 1 TB HDD, WIN 10 IoT 2019 (64-bit), 1 PCIe + 2 drive slots, Hardware RAID, RS-232C |
| | Intel® Core™ i7 | 7820EQ (3.0 GHz) | Active cooling (fan) | 16 GB RAM (non ECC) | 1 TB HDD | Windows 10 IoT Enterprise 2019 LTSB - 64 bit | 1 PCIe + 2 drive slots, Hardware RAID | DVI-D | DVI-I | 89 mm | Industrial Box PC with Intel® Core™ i7-7820EQ, 16 GB DRAM (non-ECC), 1 TB HDD, WIN 10 IoT 2019 (64-bit), 1 PCIe + 2 drive slots, Hardware RAID, extra DVI-D |
| | Intel® Core™ i7 | 7820EQ (3.0 GHz) | Active cooling (fan) | 16 GB RAM (non ECC) | 1 TB HDD | Windows 10 IoT Enterprise 2019 LTSB - 64 bit | 1 PCIe + 2 drive slots, Hardware RAID | NYML | DVI-I | 89 mm | Industrial Box PC with Intel® Core™ i7-7820EQ, 16 GB DRAM (non-ECC), 1 TB HDD, WIN 10 IoT 2019 (64-bit), 1 PCIe + 2 drive slots, Hardware RAID, NY Monitor Link |
| | Intel® Core™ i7 | 7820EQ (3.0 GHz) | Active cooling (fan) | 16 GB RAM (non ECC) | 1 TB HDD | Windows 10 IoT Enterprise 2019 LTSB - 64 bit | 1 PCIe + 2 drive slots, Hardware RAID | Ethernet | DVI-I | 89 mm | Industrial Box PC with Intel® Core™ i7-7820EQ, 16 GB DRAM (non-ECC), 1 TB HDD, WIN 10 IoT 2019 (64-bit), 1 PCIe + 2 drive slots, Hardware RAID, extra Ethernet port |
| | Intel® Core™ i7 | 7820EQ (3.0 GHz) | Active cooling (fan) | 16 GB RAM (non ECC) | 128 GB SSD | Windows 10 IoT Enterprise 2019 LTSB - 64 bit | 1 PCIe + 2 drive slots, Hardware RAID | RS-232 | DVI-I | 89 mm | Industrial Box PC with Intel® Core™ i7-7820EQ, 16 GB DRAM (non-ECC), 128 GB SSD iMLC, WIN 10 IoT 2019 (64-bit), 1 PCIe + 2 drive slots, Hardware RAID, RS-232C |
| | Intel® Core™ i7 | 7820EQ (3.0 GHz) | Active cooling (fan) | 16 GB RAM (non ECC) | 128 GB SSD | Windows 10 IoT Enterprise 2019 LTSB - 64 bit | 1 PCIe + 2 drive slots, Hardware RAID | DVI-D | DVI-I | 89 mm | Industrial Box PC with Intel® Core™ i7-7820EQ, 16 GB DRAM (non-ECC), 128 GB SSD iMLC, WIN 10 IoT 2019 (64-bit), 1 PCIe + 2 drive slots, Hardware RAID, extra DVI-D |
| | Intel® Core™ i7 | 7820EQ (3.0 GHz) | Active cooling (fan) | 16 GB RAM (non ECC) | 128 GB SSD | Windows 10 IoT Enterprise 2019 LTSB - 64 bit | 1 PCIe + 2 drive slots, Hardware RAID | NYML | DVI-I | 89 mm | Industrial Box PC with Intel® Core™ i7-7820EQ, 16 GB DRAM (non-ECC), 128 GB SSD iMLC, WIN 10 IoT 2019 (64-bit), 1 PCIe + 2 drive slots, Hardware RAID, NY Monitor Link |
| | Intel® Core™ i7 | 7820EQ (3.0 GHz) | Active cooling (fan) | 16 GB RAM (non ECC) | 128 GB SSD | Windows 10 IoT Enterprise 2019 LTSB - 64 bit | 1 PCIe + 2 drive slots, Hardware RAID | Ethernet | DVI-I | 89 mm | Industrial Box PC with Intel® Core™ i7-7820EQ, 16 GB DRAM (non-ECC), 128 GB SSD iMLC, WIN 10 IoT 2019 (64-bit), 1 PCIe + 2 drive slots, Hardware RAID, extra Ethernet port |
| | Intel® Core™ i7 | 7820EQ (3.0 GHz) | Active cooling (fan) | 16 GB RAM (non ECC) | 256 GB SSD | Windows 10 IoT Enterprise 2019 LTSB - 64 bit | 1 PCIe + 2 drive slots, Hardware RAID | RS-232 | DVI-I | 89 mm | Industrial Box PC with Intel® Core™ i7-7820EQ, 16 GB DRAM (non-ECC), 256 GB SSD iMLC, WIN 10 IoT 2019 (64-bit), 1 PCIe + 2 drive slots, Hardware RAID, RS-232C |
| | Intel® Core™ i7 | 7820EQ (3.0 GHz) | Active cooling (fan) | 16 GB RAM (non ECC) | 256 GB SSD | Windows 10 IoT Enterprise 2019 LTSB - 64 bit | 1 PCIe + 2 drive slots, Hardware RAID | DVI-D | DVI-I | 89 mm | Industrial Box PC with Intel® Core™ i7-7820EQ, 16 GB DRAM (non-ECC), 256 GB SSD iMLC, WIN 10 IoT 2019 (64-bit), 1 PCIe + 2 drive slots, Hardware RAID, extra DVI-D |
| | Intel® Core™ i7 | 7820EQ (3.0 GHz) | Active cooling (fan) | 16 GB RAM (non ECC) | 256 GB SSD | Windows 10 IoT Enterprise 2019 LTSB - 64 bit | 1 PCIe + 2 drive slots, Hardware RAID | NYML | DVI-I | 89 mm | Industrial Box PC with Intel® Core™ i7-7820EQ, 16 GB DRAM (non-ECC), 256 GB SSD iMLC, WIN 10 IoT 2019 (64-bit), 1 PCIe + 2 drive slots, Hardware RAID, NY Monitor Link |
| | Intel® Core™ i7 | 7820EQ (3.0 GHz) | Active cooling (fan) | 16 GB RAM (non ECC) | 256 GB SSD | Windows 10 IoT Enterprise 2019 LTSB - 64 bit | 1 PCIe + 2 drive slots, Hardware RAID | Ethernet | DVI-I | 89 mm | Industrial Box PC with Intel® Core™ i7-7820EQ, 16 GB DRAM (non-ECC), 256 GB SSD iMLC, WIN 10 IoT 2019 (64-bit), 1 PCIe + 2 drive slots, Hardware RAID, extra Ethernet port |
| | Intel® Core™ i7 | 7820EQ (3.0 GHz) | Active cooling (fan) | 16 GB RAM (non ECC) | 1 TB SSD | Windows 10 IoT Enterprise 2019 LTSB - 64 bit | 1 PCIe + 2 drive slots, Hardware RAID | RS-232 | DVI-I | 89 mm | Industrial Box PC with Intel® Core™ i7-7820EQ, 16 GB DRAM (non-ECC), 1 TB SSD 3DTLC, WIN 10 IoT 2019 (64-bit), 1 PCIe + 2 drive slots, Hardware RAID, RS-232C |
| | Intel® Core™ i7 | 7820EQ (3.0 GHz) | Active cooling (fan) | 16 GB RAM (non ECC) | 1 TB SSD | Windows 10 IoT Enterprise 2019 LTSB - 64 bit | 1 PCIe + 2 drive slots, Hardware RAID | DVI-D | DVI-I | 89 mm | Industrial Box PC with Intel® Core™ i7-7820EQ, 16 GB DRAM (non-ECC), 1 TB SSD 3DTLC, WIN 10 IoT 2019 (64-bit), 1 PCIe + 2 drive slots, Hardware RAID, extra DVI-D |
| | Intel® Core™ i7 | 7820EQ (3.0 GHz) | Active cooling (fan) | 16 GB RAM (non ECC) | 1 TB SSD | Windows 10 IoT Enterprise 2019 LTSB - 64 bit | 1 PCIe + 2 drive slots, Hardware RAID | NYML | DVI-I | 89 mm | Industrial Box PC with Intel® Core™ i7-7820EQ, 16 GB DRAM (non-ECC), 1 TB SSD 3DTLC, WIN 10 IoT 2019 (64-bit), 1 PCIe + 2 drive slots, Hardware RAID, NY Monitor Link |
| | Intel® Core™ i7 | 7820EQ (3.0 GHz) | Active cooling (fan) | 16 GB RAM (non ECC) | 1 TB SSD | Windows 10 IoT Enterprise 2019 LTSB - 64 bit | 1 PCIe + 2 drive slots, Hardware RAID | Ethernet | DVI-I | 89 mm | Industrial Box PC with Intel® Core™ i7-7820EQ, 16 GB DRAM (non-ECC), 1 TB SSD 3DTLC, WIN 10 IoT 2019 (64-bit), 1 PCIe + 2 drive slots, Hardware RAID, extra Ethernet port |
| | Intel® Core™ i7 | 7820EQ (3.0 GHz) | Active cooling (fan) | 32 GB RAM (non ECC) | No Storage | No OS | No Expansion | No Port | DVI-I | 56 mm | Industrial Box PC with Intel® Core™ i7-7820EQ, 32 GB DRAM (non-ECC), No Storage, No OS, No exp. slots, No I/F option |
| | Intel® Core™ i7 | 7820EQ (3.0 GHz) | Active cooling (fan) | 32 GB RAM (non ECC) | No Storage | No OS | No Expansion | NYML | DVI-I | 56 mm | Industrial Box PC with Intel® Core™ i7-7820EQ, 32 GB DRAM (non-ECC), No Storage, No OS, No exp. slots, NY Monitor Link |
| | Intel® Core™ i7 | 7820EQ (3.0 GHz) | Active cooling (fan) | 32 GB RAM (non ECC) | 128 GB CFast | Windows 10 IoT Enterprise 2019 LTSB - 64 bit | No Expansion | No Port | DVI-I | 56 mm | Industrial Box PC with Intel® Core™ i7-7820EQ, 32 GB DRAM (non-ECC), 128 GB CFast iMLC, WIN 10 IoT 2019 (64-bit), No exp. slots, No I/F option |
| | Intel® Core™ i7 | 7820EQ (3.0 GHz) | Active cooling (fan) | 32 GB RAM (non ECC) | 128 GB CFast | Windows 10 IoT Enterprise 2019 LTSB - 64 bit | No Expansion | NYML | DVI-I | 56 mm | Industrial Box PC with Intel® Core™ i7-7820EQ, 32 GB DRAM (non-ECC), 128 GB CFast iMLC, WIN 10 IoT 2019 (64-bit), No exp. slots, NY Monitor Link |
| | Intel® Core™ i7 | 7820EQ (3.0 GHz) | Active cooling (fan) | 32 GB RAM (non ECC) | 256 GB CFast | Windows 10 IoT Enterprise 2019 LTSB - 64 bit | No Expansion | No Port | DVI-I | 56 mm | Industrial Box PC with Intel® Core™ i7-7820EQ, 32 GB DRAM (non-ECC), 256 GB CFast iMLC, WIN 10 IoT 2019 (64-bit), No exp. slots, No I/F option |
| | Intel® Core™ i7 | 7820EQ (3.0 GHz) | Active cooling (fan) | 32 GB RAM (non ECC) | 256 GB CFast | Windows 10 IoT Enterprise 2019 LTSB - 64 bit | No Expansion | NYML | DVI-I | 56 mm | Industrial Box PC with Intel® Core™ i7-7820EQ, 32 GB DRAM (non-ECC), 256 GB CFast iMLC, WIN 10 IoT 2019 (64-bit), No exp. slots, NY Monitor Link |
| | Intel® Core™ i7 | 7820EQ (3.0 GHz) | Active cooling (fan) | 32 GB RAM (non ECC) | No Storage | No OS | 1 x PCIe slot (X4 lanes) | RS-232 | DVI-I | 89 mm | Industrial Box PC with Intel® Core™ i7-7820EQ, 32 GB DRAM (non-ECC), No Storage, No OS, 1 PCIe + 2 drive slots, RS-232C |
| | Intel® Core™ i7 | 7820EQ (3.0 GHz) | Active cooling (fan) | 32 GB RAM (non ECC) | No Storage | No OS | 1 x PCIe slot (X4 lanes) | DVI-D | DVI-I | 89 mm | Industrial Box PC with Intel® Core™ i7-7820EQ, 32 GB DRAM (non-ECC), No Storage, No OS, 1 PCIe + 2 drive slots, extra DVI-D |
| | Intel® Core™ i7 | 7820EQ (3.0 GHz) | Active cooling (fan) | 32 GB RAM (non ECC) | No Storage | No OS | 1 x PCIe slot (X4 lanes) | NYML | DVI-I | 89 mm | Industrial Box PC with Intel® Core™ i7-7820EQ, 32 GB DRAM (non-ECC), No Storage, No OS, 1 PCIe + 2 drive slots, NY Monitor Link |
| | Intel® Core™ i7 | 7820EQ (3.0 GHz) | Active cooling (fan) | 32 GB RAM (non ECC) | 500 GB HDD | Windows 10 IoT Enterprise 2019 LTSB - 64 bit | 1 x PCIe slot (X4 lanes) | RS-232 | DVI-I | 89 mm | Industrial Box PC with Intel® Core™ i7-7820EQ, 32 GB DRAM (non-ECC), 500 GB HDD, WIN 10 IoT 2019 (64-bit), 1 PCIe + 2 drive slots, RS-232C |
| | Intel® Core™ i7 | 7820EQ (3.0 GHz) | Active cooling (fan) | 32 GB RAM (non ECC) | 500 GB HDD | Windows 10 IoT Enterprise 2019 LTSB - 64 bit | 1 x PCIe slot (X4 lanes) | DVI-D | DVI-I | 89 mm | Industrial Box PC with Intel® Core™ i7-7820EQ, 32 GB DRAM (non-ECC), 500 GB HDD, WIN 10 IoT 2019 (64-bit), 1 PCIe + 2 drive slots, extra DVI-D |
| | Intel® Core™ i7 | 7820EQ (3.0 GHz) | Active cooling (fan) | 32 GB RAM (non ECC) | 500 GB HDD | Windows 10 IoT Enterprise 2019 LTSB - 64 bit | 1 x PCIe slot (X4 lanes) | NYML | DVI-I | 89 mm | Industrial Box PC with Intel® Core™ i7-7820EQ, 32 GB DRAM (non-ECC), 500 GB HDD, WIN 10 IoT 2019 (64-bit), 1 PCIe + 2 drive slots, NY Monitor Link |
| | Intel® Core™ i7 | 7820EQ (3.0 GHz) | Active cooling (fan) | 32 GB RAM (non ECC) | 128 GB SSD | Windows 10 IoT Enterprise 2019 LTSB - 64 bit | 1 x PCIe slot (X4 lanes) | RS-232 | DVI-I | 89 mm | Industrial Box PC with Intel® Core™ i7-7820EQ, 32 GB DRAM (non-ECC), 128 GB SSD iMLC, WIN 10 IoT 2019 (64-bit), 1 PCIe + 2 drive slots, RS-232C |
| | Intel® Core™ i7 | 7820EQ (3.0 GHz) | Active cooling (fan) | 32 GB RAM (non ECC) | 128 GB SSD | Windows 10 IoT Enterprise 2019 LTSB - 64 bit | 1 x PCIe slot (X4 lanes) | DVI-D | DVI-I | 89 mm | Industrial Box PC with Intel® Core™ i7-7820EQ, 32 GB DRAM (non-ECC), 128 GB SSD iMLC, WIN 10 IoT 2019 (64-bit), 1 PCIe + 2 drive slots, extra DVI-D |
| | Intel® Core™ i7 | 7820EQ (3.0 GHz) | Active cooling (fan) | 32 GB RAM (non ECC) | 128 GB SSD | Windows 10 IoT Enterprise 2019 LTSB - 64 bit | 1 x PCIe slot (X4 lanes) | NYML | DVI-I | 89 mm | Industrial Box PC with Intel® Core™ i7-7820EQ, 32 GB DRAM (non-ECC), 128 GB SSD iMLC, WIN 10 IoT 2019 (64-bit), 1 PCIe + 2 drive slots, NY Monitor Link |
| | Intel® Core™ i7 | 7820EQ (3.0 GHz) | Active cooling (fan) | 32 GB RAM (non ECC) | 256 GB SSD | Windows 10 IoT Enterprise 2019 LTSB - 64 bit | 1 x PCIe slot (X4 lanes) | RS-232 | DVI-I | 89 mm | Industrial Box PC with Intel® Core™ i7-7820EQ, 32 GB DRAM (non-ECC), 256 GB SSD iMLC, WIN 10 IoT 2019 (64-bit), 1 PCIe + 2 drive slots, RS-232C |
| | Intel® Core™ i7 | 7820EQ (3.0 GHz) | Active cooling (fan) | 32 GB RAM (non ECC) | 256 GB SSD | Windows 10 IoT Enterprise 2019 LTSB - 64 bit | 1 x PCIe slot (X4 lanes) | DVI-D | DVI-I | 89 mm | Industrial Box PC with Intel® Core™ i7-7820EQ, 32 GB DRAM (non-ECC), 256 GB SSD iMLC, WIN 10 IoT 2019 (64-bit), 1 PCIe + 2 drive slots, extra DVI-D |
| | Intel® Core™ i7 | 7820EQ (3.0 GHz) | Active cooling (fan) | 32 GB RAM (non ECC) | 256 GB SSD | Windows 10 IoT Enterprise 2019 LTSB - 64 bit | 1 x PCIe slot (X4 lanes) | NYML | DVI-I | 89 mm | Industrial Box PC with Intel® Core™ i7-7820EQ, 32 GB DRAM (non-ECC), 256 GB SSD iMLC, WIN 10 IoT 2019 (64-bit), 1 PCIe + 2 drive slots, NY Monitor Link |
| | Intel® Core™ i7 | 7820EQ (3.0 GHz) | Active cooling (fan) | 32 GB RAM (non ECC) | 500 GB SSD | Windows 10 IoT Enterprise 2019 LTSB - 64 bit | 1 x PCIe slot (X4 lanes) | RS-232 | DVI-I | 89 mm | Industrial Box PC with Intel® Core™ i7-7820EQ, 32 GB DRAM (non-ECC), 500 GB SSD iMLC, WIN 10 IoT 2019 (64-bit), 1 PCIe + 2 drive slots, RS-232C |
| | Intel® Core™ i7 | 7820EQ (3.0 GHz) | Active cooling (fan) | 32 GB RAM (non ECC) | 500 GB SSD | Windows 10 IoT Enterprise 2019 LTSB - 64 bit | 1 x PCIe slot (X4 lanes) | DVI-D | DVI-I | 89 mm | Industrial Box PC with Intel® Core™ i7-7820EQ, 32 GB DRAM (non-ECC), 500 GB SSD iMLC, WIN 10 IoT 2019 (64-bit), 1 PCIe + 2 drive slots, extra DVI-D |
| | Intel® Core™ i7 | 7820EQ (3.0 GHz) | Active cooling (fan) | 32 GB RAM (non ECC) | 500 GB SSD | Windows 10 IoT Enterprise 2019 LTSB - 64 bit | 1 x PCIe slot (X4 lanes) | NYML | DVI-I | 89 mm | Industrial Box PC with Intel® Core™ i7-7820EQ, 32 GB DRAM (non-ECC), 500 GB SSD iMLC, WIN 10 IoT 2019 (64-bit), 1 PCIe + 2 drive slots, NY Monitor Link |
| | Intel® Core™ i7 | 7820EQ (3.0 GHz) | Active cooling (fan) | 32 GB RAM (non ECC) | 1 TB SSD | Windows 10 IoT Enterprise 2019 LTSB - 64 bit | 1 x PCIe slot (X4 lanes) | RS-232 | DVI-I | 89 mm | Industrial Box PC with Intel® Core™ i7-7820EQ, 32 GB DRAM (non-ECC), 1 TB SSD 3DTLC, WIN 10 IoT 2019 (64-bit), 1 PCIe + 2 drive slots, RS-232C |
| | Intel® Core™ i7 | 7820EQ (3.0 GHz) | Active cooling (fan) | 32 GB RAM (non ECC) | 1 TB SSD | Windows 10 IoT Enterprise 2019 LTSB - 64 bit | 1 x PCIe slot (X4 lanes) | DVI-D | DVI-I | 89 mm | Industrial Box PC with Intel® Core™ i7-7820EQ, 32 GB DRAM (non-ECC), 1 TB SSD 3DTLC, WIN 10 IoT 2019 (64-bit), 1 PCIe + 2 drive slots, extra DVI-D |
| | Intel® Core™ i7 | 7820EQ (3.0 GHz) | Active cooling (fan) | 32 GB RAM (non ECC) | 1 TB SSD | Windows 10 IoT Enterprise 2019 LTSB - 64 bit | 1 x PCIe slot (X4 lanes) | NYML | DVI-I | 89 mm | Industrial Box PC with Intel® Core™ i7-7820EQ, 32 GB DRAM (non-ECC), 1 TB SSD 3DTLC, WIN 10 IoT 2019 (64-bit), 1 PCIe + 2 drive slots, NY Monitor Link |
| | Intel® Core™ i7 | 7820EQ (3.0 GHz) | Active cooling (fan) | 32 GB RAM (non ECC) | No Storage | No OS | 1 PCIe + 2 drive slots, Hardware RAID | RS-232 | DVI-I | 89 mm | Industrial Box PC with Intel® Core™ i7-7820EQ, 32 GB DRAM (non-ECC), No Storage, No OS, 1 PCIe + 2 drive slots, Hardware RAID, RS-232C |
| | Intel® Core™ i7 | 7820EQ (3.0 GHz) | Active cooling (fan) | 32 GB RAM (non ECC) | No Storage | No OS | 1 PCIe + 2 drive slots, Hardware RAID | DVI-D | DVI-I | 89 mm | Industrial Box PC with Intel® Core™ i7-7820EQ, 32 GB DRAM (non-ECC), No Storage, No OS, 1 PCIe + 2 drive slots, Hardware RAID, extra DVI-D |
| | Intel® Core™ i7 | 7820EQ (3.0 GHz) | Active cooling (fan) | 32 GB RAM (non ECC) | No Storage | No OS | 1 PCIe + 2 drive slots, Hardware RAID | NYML | DVI-I | 89 mm | Industrial Box PC with Intel® Core™ i7-7820EQ, 32 GB DRAM (non-ECC), No Storage, No OS, 1 PCIe + 2 drive slots, Hardware RAID, NY Monitor Link |
| | Intel® Core™ i7 | 7820EQ (3.0 GHz) | Active cooling (fan) | 32 GB RAM (non ECC) | No Storage | No OS | 1 PCIe + 2 drive slots, Hardware RAID | Ethernet | DVI-I | 89 mm | Industrial Box PC with Intel® Core™ i7-7820EQ, 32 GB DRAM (non-ECC), No Storage, No OS, 1 PCIe + 2 drive slots, Hardware RAID, extra Ethernet port |
| | Intel® Core™ i7 | 7820EQ (3.0 GHz) | Active cooling (fan) | 32 GB RAM (non ECC) | 500 GB HDD | Windows 10 IoT Enterprise 2019 LTSB - 64 bit | 1 PCIe + 2 drive slots, Hardware RAID | RS-232 | DVI-I | 89 mm | Industrial Box PC with Intel® Core™ i7-7820EQ, 32 GB DRAM (non-ECC), 500 GB HDD, WIN 10 IoT 2019 (64-bit), 1 PCIe + 2 drive slots, Hardware RAID, RS-232C |
| | Intel® Core™ i7 | 7820EQ (3.0 GHz) | Active cooling (fan) | 32 GB RAM (non ECC) | 500 GB HDD | Windows 10 IoT Enterprise 2019 LTSB - 64 bit | 1 PCIe + 2 drive slots, Hardware RAID | DVI-D | DVI-I | 89 mm | Industrial Box PC with Intel® Core™ i7-7820EQ, 32 GB DRAM (non-ECC), 500 GB HDD, WIN 10 IoT 2019 (64-bit), 1 PCIe + 2 drive slots, Hardware RAID, extra DVI-D |
| | Intel® Core™ i7 | 7820EQ (3.0 GHz) | Active cooling (fan) | 32 GB RAM (non ECC) | 500 GB HDD | Windows 10 IoT Enterprise 2019 LTSB - 64 bit | 1 PCIe + 2 drive slots, Hardware RAID | NYML | DVI-I | 89 mm | Industrial Box PC with Intel® Core™ i7-7820EQ, 32 GB DRAM (non-ECC), 500 GB HDD, WIN 10 IoT 2019 (64-bit), 1 PCIe + 2 drive slots, Hardware RAID, NY Monitor Link |
| | Intel® Core™ i7 | 7820EQ (3.0 GHz) | Active cooling (fan) | 32 GB RAM (non ECC) | 500 GB HDD | Windows 10 IoT Enterprise 2019 LTSB - 64 bit | 1 PCIe + 2 drive slots, Hardware RAID | Ethernet | DVI-I | 89 mm | Industrial Box PC with Intel® Core™ i7-7820EQ, 32 GB DRAM (non-ECC), 500 GB HDD, WIN 10 IoT 2019 (64-bit), 1 PCIe + 2 drive slots, Hardware RAID, extra Ethernet port |
| | Intel® Core™ i7 | 7820EQ (3.0 GHz) | Active cooling (fan) | 32 GB RAM (non ECC) | 1 TB HDD | Windows 10 IoT Enterprise 2019 LTSB - 64 bit | 1 PCIe + 2 drive slots, Hardware RAID | RS-232 | DVI-I | 89 mm | Industrial Box PC with Intel® Core™ i7-7820EQ, 32 GB DRAM (non-ECC), 1 TB HDD, WIN 10 IoT 2019 (64-bit), 1 PCIe + 2 drive slots, Hardware RAID, RS-232C |
| | Intel® Core™ i7 | 7820EQ (3.0 GHz) | Active cooling (fan) | 32 GB RAM (non ECC) | 1 TB HDD | Windows 10 IoT Enterprise 2019 LTSB - 64 bit | 1 PCIe + 2 drive slots, Hardware RAID | DVI-D | DVI-I | 89 mm | Industrial Box PC with Intel® Core™ i7-7820EQ, 32 GB DRAM (non-ECC), 1 TB HDD, WIN 10 IoT 2019 (64-bit), 1 PCIe + 2 drive slots, Hardware RAID, extra DVI-D |
| | Intel® Core™ i7 | 7820EQ (3.0 GHz) | Active cooling (fan) | 32 GB RAM (non ECC) | 1 TB HDD | Windows 10 IoT Enterprise 2019 LTSB - 64 bit | 1 PCIe + 2 drive slots, Hardware RAID | NYML | DVI-I | 89 mm | Industrial Box PC with Intel® Core™ i7-7820EQ, 32 GB DRAM (non-ECC), 1 TB HDD, WIN 10 IoT 2019 (64-bit), 1 PCIe + 2 drive slots, Hardware RAID, NY Monitor Link |
| | Intel® Core™ i7 | 7820EQ (3.0 GHz) | Active cooling (fan) | 32 GB RAM (non ECC) | 1 TB HDD | Windows 10 IoT Enterprise 2019 LTSB - 64 bit | 1 PCIe + 2 drive slots, Hardware RAID | Ethernet | DVI-I | 89 mm | Industrial Box PC with Intel® Core™ i7-7820EQ, 32 GB DRAM (non-ECC), 1 TB HDD, WIN 10 IoT 2019 (64-bit), 1 PCIe + 2 drive slots, Hardware RAID, extra Ethernet port |
| | Intel® Core™ i7 | 7820EQ (3.0 GHz) | Active cooling (fan) | 32 GB RAM (non ECC) | 128 GB SSD | Windows 10 IoT Enterprise 2019 LTSB - 64 bit | 1 PCIe + 2 drive slots, Hardware RAID | RS-232 | DVI-I | 89 mm | Industrial Box PC with Intel® Core™ i7-7820EQ, 32 GB DRAM (non-ECC), 128 GB SSD iMLC, WIN 10 IoT 2019 (64-bit), 1 PCIe + 2 drive slots, Hardware RAID, RS-232C |
| | Intel® Core™ i7 | 7820EQ (3.0 GHz) | Active cooling (fan) | 32 GB RAM (non ECC) | 128 GB SSD | Windows 10 IoT Enterprise 2019 LTSB - 64 bit | 1 PCIe + 2 drive slots, Hardware RAID | DVI-D | DVI-I | 89 mm | Industrial Box PC with Intel® Core™ i7-7820EQ, 32 GB DRAM (non-ECC), 128 GB SSD iMLC, WIN 10 IoT 2019 (64-bit), 1 PCIe + 2 drive slots, Hardware RAID, extra DVI-D |
| | Intel® Core™ i7 | 7820EQ (3.0 GHz) | Active cooling (fan) | 32 GB RAM (non ECC) | 128 GB SSD | Windows 10 IoT Enterprise 2019 LTSB - 64 bit | 1 PCIe + 2 drive slots, Hardware RAID | NYML | DVI-I | 89 mm | Industrial Box PC with Intel® Core™ i7-7820EQ, 32 GB DRAM (non-ECC), 128 GB SSD iMLC, WIN 10 IoT 2019 (64-bit), 1 PCIe + 2 drive slots, Hardware RAID, NY Monitor Link |
| | Intel® Core™ i7 | 7820EQ (3.0 GHz) | Active cooling (fan) | 32 GB RAM (non ECC) | 128 GB SSD | Windows 10 IoT Enterprise 2019 LTSB - 64 bit | 1 PCIe + 2 drive slots, Hardware RAID | Ethernet | DVI-I | 89 mm | Industrial Box PC with Intel® Core™ i7-7820EQ, 32 GB DRAM (non-ECC), 128 GB SSD iMLC, WIN 10 IoT 2019 (64-bit), 1 PCIe + 2 drive slots, Hardware RAID, extra Ethernet port |
| | Intel® Core™ i7 | 7820EQ (3.0 GHz) | Active cooling (fan) | 32 GB RAM (non ECC) | 256 GB SSD | Windows 10 IoT Enterprise 2019 LTSB - 64 bit | 1 PCIe + 2 drive slots, Hardware RAID | RS-232 | DVI-I | 89 mm | Industrial Box PC with Intel® Core™ i7-7820EQ, 32 GB DRAM (non-ECC), 256 GB SSD iMLC, WIN 10 IoT 2019 (64-bit), 1 PCIe + 2 drive slots, Hardware RAID, RS-232C |
| | Intel® Core™ i7 | 7820EQ (3.0 GHz) | Active cooling (fan) | 32 GB RAM (non ECC) | 256 GB SSD | Windows 10 IoT Enterprise 2019 LTSB - 64 bit | 1 PCIe + 2 drive slots, Hardware RAID | DVI-D | DVI-I | 89 mm | Industrial Box PC with Intel® Core™ i7-7820EQ, 32 GB DRAM (non-ECC), 256 GB SSD iMLC, WIN 10 IoT 2019 (64-bit), 1 PCIe + 2 drive slots, Hardware RAID, extra DVI-D |
| | Intel® Core™ i7 | 7820EQ (3.0 GHz) | Active cooling (fan) | 32 GB RAM (non ECC) | 256 GB SSD | Windows 10 IoT Enterprise 2019 LTSB - 64 bit | 1 PCIe + 2 drive slots, Hardware RAID | NYML | DVI-I | 89 mm | Industrial Box PC with Intel® Core™ i7-7820EQ, 32 GB DRAM (non-ECC), 256 GB SSD iMLC, WIN 10 IoT 2019 (64-bit), 1 PCIe + 2 drive slots, Hardware RAID, NY Monitor Link |
| | Intel® Core™ i7 | 7820EQ (3.0 GHz) | Active cooling (fan) | 32 GB RAM (non ECC) | 256 GB SSD | Windows 10 IoT Enterprise 2019 LTSB - 64 bit | 1 PCIe + 2 drive slots, Hardware RAID | Ethernet | DVI-I | 89 mm | Industrial Box PC with Intel® Core™ i7-7820EQ, 32 GB DRAM (non-ECC), 256 GB SSD iMLC, WIN 10 IoT 2019 (64-bit), 1 PCIe + 2 drive slots, Hardware RAID, extra Ethernet port |
| | Intel® Core™ i7 | 7820EQ (3.0 GHz) | Active cooling (fan) | 32 GB RAM (non ECC) | 1 TB SSD | Windows 10 IoT Enterprise 2019 LTSB - 64 bit | 1 PCIe + 2 drive slots, Hardware RAID | RS-232 | DVI-I | 89 mm | Industrial Box PC with Intel® Core™ i7-7820EQ, 32 GB DRAM (non-ECC), 1 TB SSD 3DTLC, WIN 10 IoT 2019 (64-bit), 1 PCIe + 2 drive slots, Hardware RAID, RS-232C |
| | Intel® Core™ i7 | 7820EQ (3.0 GHz) | Active cooling (fan) | 32 GB RAM (non ECC) | 1 TB SSD | Windows 10 IoT Enterprise 2019 LTSB - 64 bit | 1 PCIe + 2 drive slots, Hardware RAID | DVI-D | DVI-I | 89 mm | Industrial Box PC with Intel® Core™ i7-7820EQ, 32 GB DRAM (non-ECC), 1 TB SSD 3DTLC, WIN 10 IoT 2019 (64-bit), 1 PCIe + 2 drive slots, Hardware RAID, extra DVI-D |
| | Intel® Core™ i7 | 7820EQ (3.0 GHz) | Active cooling (fan) | 32 GB RAM (non ECC) | 1 TB SSD | Windows 10 IoT Enterprise 2019 LTSB - 64 bit | 1 PCIe + 2 drive slots, Hardware RAID | NYML | DVI-I | 89 mm | Industrial Box PC with Intel® Core™ i7-7820EQ, 32 GB DRAM (non-ECC), 1 TB SSD 3DTLC, WIN 10 IoT 2019 (64-bit), 1 PCIe + 2 drive slots, Hardware RAID, NY Monitor Link |
| | Intel® Core™ i7 | 7820EQ (3.0 GHz) | Active cooling (fan) | 32 GB RAM (non ECC) | 1 TB SSD | Windows 10 IoT Enterprise 2019 LTSB - 64 bit | 1 PCIe + 2 drive slots, Hardware RAID | Ethernet | DVI-I | 89 mm | Industrial Box PC with Intel® Core™ i7-7820EQ, 32 GB DRAM (non-ECC), 1 TB SSD 3DTLC, WIN 10 IoT 2019 (64-bit), 1 PCIe + 2 drive slots, Hardware RAID, extra Ethernet port |
| | Intel® Atom™ | E3940 (1.6 GHz) | Passive cooling (fanless) | 2 GB RAM (non ECC) | No Storage | No OS | No Expansion | No Port | DVI-D | 41 mm | Industrial Box PC with Intel® Atom™ E3940, 2 GB DRAM (non-ECC), No Storage, No OS, No exp. slots, No I/F option |
| | Intel® Atom™ | E3940 (1.6 GHz) | Passive cooling (fanless) | 2 GB RAM (non ECC) | No Storage | No OS | No Expansion | NYML | DVI-D | 41 mm | Industrial Box PC with Intel® Atom™ E3940, 2 GB DRAM (non-ECC), No Storage, No OS, No exp. slots, NY Monitor Link |
| | Intel® Atom™ | E3940 (1.6 GHz) | Passive cooling (fanless) | 4 GB RAM (non ECC) | No Storage | No OS | No Expansion | No Port | DVI-D | 41 mm | Industrial Box PC with Intel® Atom™ E3940, 4 GB DRAM (non-ECC), No Storage, No OS, No exp. slots, No I/F option |
| | Intel® Atom™ | E3940 (1.6 GHz) | Passive cooling (fanless) | 4 GB RAM (non ECC) | No Storage | No OS | No Expansion | NYML | DVI-D | 41 mm | Industrial Box PC with Intel® Atom™ E3940, 4 GB DRAM (non-ECC), No Storage, No OS, No exp. slots, NY Monitor Link |
| | Intel® Atom™ | E3940 (1.6 GHz) | Passive cooling (fanless) | 4 GB RAM (non ECC) | 64 GB CFast | No OS | No Expansion | No Port | DVI-D | 41 mm | Industrial Box PC with Intel® Atom™ E3940, 4 GB DRAM (non-ECC), 64 GB CFast iMLC, No OS, No exp. slots, No I/F option |
| | Intel® Atom™ | E3940 (1.6 GHz) | Passive cooling (fanless) | 4 GB RAM (non ECC) | 64 GB CFast | Windows 10 IoT Enterprise 2019 LTSB - 64 bit | No Expansion | No Port | DVI-D | 41 mm | Industrial Box PC with Intel® Atom™ E3940, 4 GB DRAM (non-ECC), 64 GB CFast iMLC, WIN 10 IoT 2019 (64-bit), No exp. slots, No I/F option |
| | Intel® Atom™ | E3940 (1.6 GHz) | Passive cooling (fanless) | 4 GB RAM (non ECC) | 64 GB CFast | Windows 10 IoT Enterprise 2019 LTSB - 64 bit | No Expansion | NYML | DVI-D | 41 mm | Industrial Box PC with Intel® Atom™ E3940, 4 GB DRAM (non-ECC), 64 GB CFast iMLC, WIN 10 IoT 2019 (64-bit), No exp. slots, NY Monitor Link |
| | Intel® Atom™ | E3940 (1.6 GHz) | Passive cooling (fanless) | 4 GB RAM (non ECC) | 128 GB CFast | Windows 10 IoT Enterprise 2019 LTSB - 64 bit | No Expansion | No Port | DVI-D | 41 mm | Industrial Box PC with Intel® Atom™ E3940, 4 GB DRAM (non-ECC), 128 GB CFast iMLC, WIN 10 IoT 2019 (64-bit), No exp. slots, No I/F option |
| | Intel® Atom™ | E3940 (1.6 GHz) | Passive cooling (fanless) | 4 GB RAM (non ECC) | 128 GB CFast | Windows 10 IoT Enterprise 2019 LTSB - 64 bit | No Expansion | NYML | DVI-D | 41 mm | Industrial Box PC with Intel® Atom™ E3940, 4 GB DRAM (non-ECC), 128 GB CFast iMLC, WIN 10 IoT 2019 (64-bit), No exp. slots, NY Monitor Link |
| | Intel® Atom™ | E3940 (1.6 GHz) | Passive cooling (fanless) | 4 GB RAM (non ECC) | 256 GB CFast | Windows 10 IoT Enterprise 2019 LTSB - 64 bit | No Expansion | No Port | DVI-D | 41 mm | Industrial Box PC with Intel® Atom™ E3940, 4 GB DRAM (non-ECC), 256 GB CFast iMLC, WIN 10 IoT 2019 (64-bit), No exp. slots, No I/F option |
| | Intel® Atom™ | E3940 (1.6 GHz) | Passive cooling (fanless) | 4 GB RAM (non ECC) | 256 GB CFast | Windows 10 IoT Enterprise 2019 LTSB - 64 bit | No Expansion | NYML | DVI-D | 41 mm | Industrial Box PC with Intel® Atom™ E3940, 4 GB DRAM (non-ECC), 256 GB CFast iMLC, WIN 10 IoT 2019 (64-bit), No exp. slots, NY Monitor Link |
| | Intel® Atom™ | E3940 (1.6 GHz) | Passive cooling (fanless) | 8 GB RAM (non ECC) | No Storage | No OS | No Expansion | No Port | DVI-D | 41 mm | Industrial Box PC with Intel® Atom™ E3940, 8 GB DRAM (non-ECC), No Storage, No OS, No exp. slots, No I/F option |
| | Intel® Atom™ | E3940 (1.6 GHz) | Passive cooling (fanless) | 8 GB RAM (non ECC) | No Storage | No OS | No Expansion | NYML | DVI-D | 41 mm | Industrial Box PC with Intel® Atom™ E3940, 8 GB DRAM (non-ECC), No Storage, No OS, No exp. slots, NY Monitor Link |
| | Intel® Atom™ | E3940 (1.6 GHz) | Passive cooling (fanless) | 8 GB RAM (non ECC) | 64 GB CFast | Windows 10 IoT Enterprise 2019 LTSB - 64 bit | No Expansion | No Port | DVI-D | 41 mm | Industrial Box PC with Intel® Atom™ E3940, 8 GB DRAM (non-ECC), 64 GB CFast iMLC, WIN 10 IoT 2019 (64-bit), No exp. slots, No I/F option |
| | Intel® Atom™ | E3940 (1.6 GHz) | Passive cooling (fanless) | 8 GB RAM (non ECC) | 64 GB CFast | Windows 10 IoT Enterprise 2019 LTSB - 64 bit | No Expansion | NYML | DVI-D | 41 mm | Industrial Box PC with Intel® Atom™ E3940, 8 GB DRAM (non-ECC), 64 GB CFast iMLC, WIN 10 IoT 2019 (64-bit), No exp. slots, NY Monitor Link |
| | Intel® Atom™ | E3940 (1.6 GHz) | Passive cooling (fanless) | 8 GB RAM (non ECC) | 128 GB CFast | Windows 10 IoT Enterprise 2019 LTSB - 64 bit | No Expansion | No Port | DVI-D | 41 mm | Industrial Box PC with Intel® Atom™ E3940, 8 GB DRAM (non-ECC), 128 GB CFast iMLC, WIN 10 IoT 2019 (64-bit), No exp. slots, No I/F option |
| | Intel® Atom™ | E3940 (1.6 GHz) | Passive cooling (fanless) | 8 GB RAM (non ECC) | 128 GB CFast | Windows 10 IoT Enterprise 2019 LTSB - 64 bit | No Expansion | NYML | DVI-D | 41 mm | Industrial Box PC with Intel® Atom™ E3940, 8 GB DRAM (non-ECC), 128 GB CFast iMLC, WIN 10 IoT 2019 (64-bit), No exp. slots, NY Monitor Link |
| | Intel® Atom™ | E3940 (1.6 GHz) | Passive cooling (fanless) | 8 GB RAM (non ECC) | 256 GB CFast | Windows 10 IoT Enterprise 2019 LTSB - 64 bit | No Expansion | No Port | DVI-D | 41 mm | Industrial Box PC with Intel® Atom™ E3940, 8 GB DRAM (non-ECC), 256 GB CFast iMLC, WIN 10 IoT 2019 (64-bit), No exp. slots, No I/F option |
| | Intel® Atom™ | E3940 (1.6 GHz) | Passive cooling (fanless) | 8 GB RAM (non ECC) | 256 GB CFast | Windows 10 IoT Enterprise 2019 LTSB - 64 bit | No Expansion | NYML | DVI-D | 41 mm | Industrial Box PC with Intel® Atom™ E3940, 8 GB DRAM (non-ECC), 256 GB CFast iMLC, WIN 10 IoT 2019 (64-bit), No exp. slots, NY Monitor Link |
| | Intel® Celeron® | 3965U (2.2 GHz) | Passive cooling (fanless) | 4 GB RAM (non ECC) | No Storage | No OS | No Expansion | No Port | DVI-D | 41 mm | Industrial Box PC with Intel® Celeron® 3965U, 4 GB DDR4 RAM (non-ECC), No storage, No OS, no PCIe slot, no option port |
| | Intel® Celeron® | 3965U (2.2 GHz) | Passive cooling (fanless) | 4 GB RAM (non ECC) | No Storage | No OS | No Expansion | NYML | DVI-D | 41 mm | Industrial Box PC with Intel® Celeron® 3965U, 4 GB DDR4 RAM (non-ECC), No storage, No OS, no PCIe slot, NYML port |
| | Intel® Celeron® | 3965U (2.2 GHz) | Passive cooling (fanless) | 4 GB RAM (non ECC) | 64 GB CFast | Windows 10 IoT Enterprise 2016 LTSB - 64 bit | No Expansion | No Port | DVI-D | 41 mm | Industrial Box PC with Intel® Celeron® 3965U, 4 GB DDR4 RAM (non-ECC), 64 GB CFast iMLC, WIN 10 IoT Ent. (64-bit), no PCIe slot, no option port |
| | Intel® Celeron® | 3965U (2.2 GHz) | Passive cooling (fanless) | 4 GB RAM (non ECC) | 64 GB CFast | Windows 10 IoT Enterprise 2016 LTSB - 64 bit | No Expansion | NYML | DVI-D | 41 mm | Industrial Box PC with Intel® Celeron® 3965U, 4 GB DDR4 RAM (non-ECC), 64 GB CFast iMLC, WIN 10 IoT Ent. (64-bit), no PCIe slot, NYML port |
| | Intel® Celeron® | 3965U (2.2 GHz) | Passive cooling (fanless) | 4 GB RAM (non ECC) | 128 GB CFast | Windows 10 IoT Enterprise 2016 LTSB - 64 bit | No Expansion | No Port | DVI-D | 41 mm | Industrial Box PC with Intel® Celeron® 3965U, 4 GB DDR4 RAM (non-ECC), 128 GB CFast iMLC, WIN 10 IoT Ent. (64-bit), no PCIe slot, no option port |
| | Intel® Celeron® | 3965U (2.2 GHz) | Passive cooling (fanless) | 4 GB RAM (non ECC) | 128 GB CFast | Windows 10 IoT Enterprise 2016 LTSB - 64 bit | No Expansion | NYML | DVI-D | 41 mm | Industrial Box PC with Intel® Celeron® 3965U, 4 GB DDR4 RAM (non-ECC), 128 GB CFast iMLC, WIN 10 IoT Ent. (64-bit), no PCIe slot, NYML port |
| | Intel® Celeron® | 3965U (2.2 GHz) | Passive cooling (fanless) | 4 GB RAM (non ECC) | 256 GB CFast | Windows 10 IoT Enterprise 2016 LTSB - 64 bit | No Expansion | No Port | DVI-D | 41 mm | Industrial Box PC with Intel® Celeron® 3965U, 4 GB DDR4 RAM (non-ECC), 256 GB CFast iMLC, WIN 10 IoT Ent. (64-bit), no PCIe slot, no option port |
| | Intel® Celeron® | 3965U (2.2 GHz) | Passive cooling (fanless) | 4 GB RAM (non ECC) | 256 GB CFast | Windows 10 IoT Enterprise 2016 LTSB - 64 bit | No Expansion | NYML | DVI-D | 41 mm | Industrial Box PC with Intel® Celeron® 3965U, 4 GB DDR4 RAM (non-ECC), 256 GB CFast iMLC, WIN 10 IoT Ent. (64-bit), no PCIe slot, NYML port |
| | Intel® Celeron® | 3965U (2.2 GHz) | Passive cooling (fanless) | 4 GB RAM (non ECC) | No Storage | No OS | 1 x PCIe slot (X2 lanes) | RS-232 | DVI-D | 73 mm | Industrial Box PC with Intel® Celeron® 3965U, 4 GB DDR4 RAM (non-ECC), No storage, No OS, PCIe slot, RS-232 |
| | Intel® Celeron® | 3965U (2.2 GHz) | Passive cooling (fanless) | 4 GB RAM (non ECC) | No Storage | No OS | 1 x PCIe slot (X2 lanes) | DVI-D | DVI-D | 73 mm | Industrial Box PC with Intel® Celeron® 3965U, 4 GB DDR4 RAM (non-ECC), No storage, No OS, PCIe slot, extra DVI-D |
| | Intel® Celeron® | 3965U (2.2 GHz) | Passive cooling (fanless) | 4 GB RAM (non ECC) | No Storage | No OS | 1 x PCIe slot (X2 lanes) | NYML | DVI-D | 73 mm | Industrial Box PC with Intel® Celeron® 3965U, 4 GB DDR4 RAM (non-ECC), No storage, No OS, PCIe slot, NYML port |
| | Intel® Celeron® | 3965U (2.2 GHz) | Passive cooling (fanless) | 4 GB RAM (non ECC) | 64 GB SSD | Windows 10 IoT Enterprise 2016 LTSB - 64 bit | 1 x PCIe slot (X2 lanes) | RS-232 | DVI-D | 73 mm | Industrial Box PC with Intel® Celeron® 3965U, 4 GB DDR4 RAM (non-ECC), 64 GB SSD-SLC, WIN 10 IoT Ent. (64-bit), PCIe slot, RS-232 |
| | Intel® Celeron® | 3965U (2.2 GHz) | Passive cooling (fanless) | 4 GB RAM (non ECC) | 64 GB SSD | Windows 10 IoT Enterprise 2016 LTSB - 64 bit | 1 x PCIe slot (X2 lanes) | DVI-D | DVI-D | 73 mm | Industrial Box PC with Intel® Celeron® 3965U, 4 GB DDR4 RAM (non-ECC), 64 GB SSD-SLC, WIN 10 IoT Ent. (64-bit), PCIe slot, extra DVI-D |
| | Intel® Celeron® | 3965U (2.2 GHz) | Passive cooling (fanless) | 4 GB RAM (non ECC) | 64 GB SSD | Windows 10 IoT Enterprise 2016 LTSB - 64 bit | 1 x PCIe slot (X2 lanes) | NYML | DVI-D | 73 mm | Industrial Box PC with Intel® Celeron® 3965U, 4 GB DDR4 RAM (non-ECC), 64 GB SSD-SLC, WIN 10 IoT Ent. (64-bit), PCIe slot, NYML port |
| | Intel® Celeron® | 3965U (2.2 GHz) | Passive cooling (fanless) | 4 GB RAM (non ECC) | 320 GB HDD | Windows 10 IoT Enterprise 2016 LTSB - 64 bit | 1 x PCIe slot (X2 lanes) | RS-232 | DVI-D | 73 mm | Industrial Box PC with Intel® Celeron® 3965U, 4 GB DDR4 RAM (non-ECC), 320 GB HDD, WIN 10 IoT Ent. (64-bit), PCIe slot, RS-232 |
| | Intel® Celeron® | 3965U (2.2 GHz) | Passive cooling (fanless) | 4 GB RAM (non ECC) | 320 GB HDD | Windows 10 IoT Enterprise 2016 LTSB - 64 bit | 1 x PCIe slot (X2 lanes) | DVI-D | DVI-D | 73 mm | Industrial Box PC with Intel® Celeron® 3965U, 4 GB DDR4 RAM (non-ECC), 320 GB HDD, WIN 10 IoT Ent. (64-bit), PCIe slot, extra DVI-D |
| | Intel® Celeron® | 3965U (2.2 GHz) | Passive cooling (fanless) | 4 GB RAM (non ECC) | 320 GB HDD | Windows 10 IoT Enterprise 2016 LTSB - 64 bit | 1 x PCIe slot (X2 lanes) | NYML | DVI-D | 73 mm | Industrial Box PC with Intel® Celeron® 3965U, 4 GB DDR4 RAM (non-ECC), 320 GB HDD, WIN 10 IoT Ent. (64-bit), PCIe slot, NYML port |
| | Intel® Celeron® | 3965U (2.2 GHz) | Passive cooling (fanless) | 4 GB RAM (non ECC) | 128 GB SSD | Windows 10 IoT Enterprise 2016 LTSB - 64 bit | 1 x PCIe slot (X2 lanes) | RS-232 | DVI-D | 73 mm | Industrial Box PC with Intel® Celeron® 3965U, 4 GB DDR4 RAM (non-ECC), 128 GB SSD-iMLC, WIN 10 IoT Ent. (64-bit), PCIe slot, RS-232 |
| | Intel® Celeron® | 3965U (2.2 GHz) | Passive cooling (fanless) | 4 GB RAM (non ECC) | 128 GB SSD | Windows 10 IoT Enterprise 2016 LTSB - 64 bit | 1 x PCIe slot (X2 lanes) | DVI-D | DVI-D | 73 mm | Industrial Box PC with Intel® Celeron® 3965U, 4 GB DDR4 RAM (non-ECC), 128 GB SSD-iMLC, WIN 10 IoT Ent. (64-bit), PCIe slot, extra DVI-D |
| | Intel® Celeron® | 3965U (2.2 GHz) | Passive cooling (fanless) | 4 GB RAM (non ECC) | 128 GB SSD | Windows 10 IoT Enterprise 2016 LTSB - 64 bit | 1 x PCIe slot (X2 lanes) | NYML | DVI-D | 73 mm | Industrial Box PC with Intel® Celeron® 3965U, 4 GB DDR4 RAM (non-ECC), 128 GB SSD-iMLC, WIN 10 IoT Ent. (64-bit), PCIe slot, NYML port |
| | Intel® Celeron® | 3965U (2.2 GHz) | Passive cooling (fanless) | 8 GB RAM (non ECC) | No Storage | No OS | No Expansion | No Port | DVI-D | 41 mm | Industrial Box PC with Intel® Celeron® 3965U, 8 GB DDR4 RAM (non-ECC), No storage, No OS, no PCIe slot, no option port |
| | Intel® Celeron® | 3965U (2.2 GHz) | Passive cooling (fanless) | 8 GB RAM (non ECC) | No Storage | No OS | No Expansion | NYML | DVI-D | 41 mm | Industrial Box PC with Intel® Celeron® 3965U, 8 GB DDR4 RAM (non-ECC), No storage, No OS, no PCIe slot, NYML port |
| | Intel® Celeron® | 3965U (2.2 GHz) | Passive cooling (fanless) | 8 GB RAM (non ECC) | 64 GB CFast | Windows 10 IoT Enterprise 2016 LTSB - 64 bit | No Expansion | No Port | DVI-D | 41 mm | Industrial Box PC with Intel® Celeron® 3965U, 8 GB DDR4 RAM (non-ECC), 64 GB CFast iMLC, WIN 10 IoT Ent. (64-bit), no PCIe slot, no option port |
| | Intel® Celeron® | 3965U (2.2 GHz) | Passive cooling (fanless) | 8 GB RAM (non ECC) | 64 GB CFast | Windows 10 IoT Enterprise 2016 LTSB - 64 bit | No Expansion | NYML | DVI-D | 41 mm | Industrial Box PC with Intel® Celeron® 3965U, 8 GB DDR4 RAM (non-ECC), 64 GB CFast iMLC, WIN 10 IoT Ent. (64-bit), no PCIe slot, NYML port |
| | Intel® Celeron® | 3965U (2.2 GHz) | Passive cooling (fanless) | 8 GB RAM (non ECC) | 128 GB CFast | Windows 10 IoT Enterprise 2016 LTSB - 64 bit | No Expansion | No Port | DVI-D | 41 mm | Industrial Box PC with Intel® Celeron® 3965U, 8 GB DDR4 RAM (non-ECC), 128 GB CFast iMLC, WIN 10 IoT Ent. (64-bit), no PCIe slot, no option port |
| | Intel® Celeron® | 3965U (2.2 GHz) | Passive cooling (fanless) | 8 GB RAM (non ECC) | 128 GB CFast | Windows 10 IoT Enterprise 2016 LTSB - 64 bit | No Expansion | NYML | DVI-D | 41 mm | Industrial Box PC with Intel® Celeron® 3965U, 8 GB DDR4 RAM (non-ECC), 128 GB CFast iMLC, WIN 10 IoT Ent. (64-bit), no PCIe slot, NYML port |
| | Intel® Celeron® | 3965U (2.2 GHz) | Passive cooling (fanless) | 8 GB RAM (non ECC) | 256 GB CFast | Windows 10 IoT Enterprise 2016 LTSB - 64 bit | No Expansion | No Port | DVI-D | 41 mm | Industrial Box PC with Intel® Celeron® 3965U, 8 GB DDR4 RAM (non-ECC), 256 GB CFast iMLC, WIN 10 IoT Ent. (64-bit), no PCIe slot, no option port |
| | Intel® Celeron® | 3965U (2.2 GHz) | Passive cooling (fanless) | 8 GB RAM (non ECC) | 256 GB CFast | Windows 10 IoT Enterprise 2016 LTSB - 64 bit | No Expansion | NYML | DVI-D | 41 mm | Industrial Box PC with Intel® Celeron® 3965U, 8 GB DDR4 RAM (non-ECC), 256 GB CFast iMLC, WIN 10 IoT Ent. (64-bit), no PCIe slot, NYML port |
| | Intel® Celeron® | 3965U (2.2 GHz) | Passive cooling (fanless) | 8 GB RAM (non ECC) | No Storage | No OS | 1 x PCIe slot (X2 lanes) | RS-232 | DVI-D | 73 mm | Industrial Box PC with Intel® Celeron® 3965U, 8 GB DDR4 RAM (non-ECC), No storage, No OS, PCIe slot, RS-232 |
| | Intel® Celeron® | 3965U (2.2 GHz) | Passive cooling (fanless) | 8 GB RAM (non ECC) | No Storage | No OS | 1 x PCIe slot (X2 lanes) | DVI-D | DVI-D | 73 mm | Industrial Box PC with Intel® Celeron® 3965U, 8 GB DDR4 RAM (non-ECC), No storage, No OS, PCIe slot, extra DVI-D |
| | Intel® Celeron® | 3965U (2.2 GHz) | Passive cooling (fanless) | 8 GB RAM (non ECC) | No Storage | No OS | 1 x PCIe slot (X2 lanes) | NYML | DVI-D | 73 mm | Industrial Box PC with Intel® Celeron® 3965U, 8 GB DDR4 RAM (non-ECC), No storage, No OS, PCIe slot, NYML port |
| | Intel® Celeron® | 3965U (2.2 GHz) | Passive cooling (fanless) | 8 GB RAM (non ECC) | 64 GB SSD | Windows 10 IoT Enterprise 2016 LTSB - 64 bit | 1 x PCIe slot (X2 lanes) | RS-232 | DVI-D | 73 mm | Industrial Box PC with Intel® Celeron® 3965U, 8 GB DDR4 RAM (non-ECC), 64 GB SSD-SLC, WIN 10 IoT Ent. (64-bit), PCIe slot, RS-232 |
| | Intel® Celeron® | 3965U (2.2 GHz) | Passive cooling (fanless) | 8 GB RAM (non ECC) | 64 GB SSD | Windows 10 IoT Enterprise 2016 LTSB - 64 bit | 1 x PCIe slot (X2 lanes) | DVI-D | DVI-D | 73 mm | Industrial Box PC with Intel® Celeron® 3965U, 8 GB DDR4 RAM (non-ECC), 64 GB SSD-SLC, WIN 10 IoT Ent. (64-bit), PCIe slot, extra DVI-D |
| | Intel® Celeron® | 3965U (2.2 GHz) | Passive cooling (fanless) | 8 GB RAM (non ECC) | 64 GB SSD | Windows 10 IoT Enterprise 2016 LTSB - 64 bit | 1 x PCIe slot (X2 lanes) | NYML | DVI-D | 73 mm | Industrial Box PC with Intel® Celeron® 3965U, 8 GB DDR4 RAM (non-ECC), 64 GB SSD-SLC, WIN 10 IoT Ent. (64-bit), PCIe slot, NYML port |
| | Intel® Celeron® | 3965U (2.2 GHz) | Passive cooling (fanless) | 8 GB RAM (non ECC) | 320 GB HDD | Windows 10 IoT Enterprise 2016 LTSB - 64 bit | 1 x PCIe slot (X2 lanes) | RS-232 | DVI-D | 73 mm | Industrial Box PC with Intel® Celeron® 3965U, 8 GB DDR4 RAM (non-ECC), 320 GB HDD, WIN 10 IoT Ent. (64-bit), PCIe slot, RS-232 |
| | Intel® Celeron® | 3965U (2.2 GHz) | Passive cooling (fanless) | 8 GB RAM (non ECC) | 320 GB HDD | Windows 10 IoT Enterprise 2016 LTSB - 64 bit | 1 x PCIe slot (X2 lanes) | DVI-D | DVI-D | 73 mm | Industrial Box PC with Intel® Celeron® 3965U, 8 GB DDR4 RAM (non-ECC), 320 GB HDD, WIN 10 IoT Ent. (64-bit), PCIe slot, extra DVI-D |
| | Intel® Celeron® | 3965U (2.2 GHz) | Passive cooling (fanless) | 8 GB RAM (non ECC) | 320 GB HDD | Windows 10 IoT Enterprise 2016 LTSB - 64 bit | 1 x PCIe slot (X2 lanes) | NYML | DVI-D | 73 mm | Industrial Box PC with Intel® Celeron® 3965U, 8 GB DDR4 RAM (non-ECC), 320 GB HDD, WIN 10 IoT Ent. (64-bit), PCIe slot, NYML port |
| | Intel® Celeron® | 3965U (2.2 GHz) | Passive cooling (fanless) | 8 GB RAM (non ECC) | 128 GB SSD | Windows 10 IoT Enterprise 2016 LTSB - 64 bit | 1 x PCIe slot (X2 lanes) | RS-232 | DVI-D | 73 mm | Industrial Box PC with Intel® Celeron® 3965U, 8 GB DDR4 RAM (non-ECC), 128 GB SSD-iMLC, WIN 10 IoT Ent. (64-bit), PCIe slot, RS-232 |
| | Intel® Celeron® | 3965U (2.2 GHz) | Passive cooling (fanless) | 8 GB RAM (non ECC) | 128 GB SSD | Windows 10 IoT Enterprise 2016 LTSB - 64 bit | 1 x PCIe slot (X2 lanes) | DVI-D | DVI-D | 73 mm | Industrial Box PC with Intel® Celeron® 3965U, 8 GB DDR4 RAM (non-ECC), 128 GB SSD-iMLC, WIN 10 IoT Ent. (64-bit), PCIe slot, extra DVI-D |
| | Intel® Celeron® | 3965U (2.2 GHz) | Passive cooling (fanless) | 8 GB RAM (non ECC) | 128 GB SSD | Windows 10 IoT Enterprise 2016 LTSB - 64 bit | 1 x PCIe slot (X2 lanes) | NYML | DVI-D | 73 mm | Industrial Box PC with Intel® Celeron® 3965U, 8 GB DDR4 RAM (non-ECC), 128 GB SSD-iMLC, WIN 10 IoT Ent. (64-bit), PCIe slot, NYML port |
| | Intel® Core™ i5 | 7300U (2.6 GHz) | Passive cooling (fanless) | 4 GB RAM (non ECC) | No Storage | No OS | 1 x PCIe slot (X2 lanes) | RS-232 | DVI-D | 73 mm | Industrial Box PC with Intel® Core™ i5-7300U, 4 GB DDR4 RAM (non-ECC), No storage, No OS, PCIe slot, RS-232 |
| | Intel® Core™ i5 | 7300U (2.6 GHz) | Passive cooling (fanless) | 4 GB RAM (non ECC) | No Storage | No OS | 1 x PCIe slot (X2 lanes) | DVI-D | DVI-D | 73 mm | Industrial Box PC with Intel® Core™ i5-7300U, 4 GB DDR4 RAM (non-ECC), No storage, No OS, PCIe slot, extra DVI-D |
| | Intel® Core™ i5 | 7300U (2.6 GHz) | Passive cooling (fanless) | 4 GB RAM (non ECC) | No Storage | No OS | 1 x PCIe slot (X2 lanes) | NYML | DVI-D | 73 mm | Industrial Box PC with Intel® Core™ i5-7300U, 4 GB DDR4 RAM (non-ECC), No storage, No OS, PCIe slot, NYML port |
| | Intel® Core™ i5 | 7300U (2.6 GHz) | Passive cooling (fanless) | 4 GB RAM (non ECC) | 64 GB SSD | Windows 10 IoT Enterprise 2016 LTSB - 64 bit | 1 x PCIe slot (X2 lanes) | RS-232 | DVI-D | 73 mm | Industrial Box PC with Intel® Core™ i5-7300U, 4 GB DDR4 RAM (non-ECC), 64 GB SSD-SLC, WIN 10 IoT Ent. (64-bit), PCIe slot, RS-232 |
| | Intel® Core™ i5 | 7300U (2.6 GHz) | Passive cooling (fanless) | 4 GB RAM (non ECC) | 64 GB SSD | Windows 10 IoT Enterprise 2016 LTSB - 64 bit | 1 x PCIe slot (X2 lanes) | DVI-D | DVI-D | 73 mm | Industrial Box PC with Intel® Core™ i5-7300U, 4 GB DDR4 RAM (non-ECC), 64 GB SSD-SLC, WIN 10 IoT Ent. (64-bit), PCIe slot, extra DVI-D |
| | Intel® Core™ i5 | 7300U (2.6 GHz) | Passive cooling (fanless) | 4 GB RAM (non ECC) | 64 GB SSD | Windows 10 IoT Enterprise 2016 LTSB - 64 bit | 1 x PCIe slot (X2 lanes) | NYML | DVI-D | 73 mm | Industrial Box PC with Intel® Core™ i5-7300U, 4 GB DDR4 RAM (non-ECC), 64 GB SSD-SLC, WIN 10 IoT Ent. (64-bit), PCIe slot, NYML port |
| | Intel® Core™ i5 | 7300U (2.6 GHz) | Passive cooling (fanless) | 4 GB RAM (non ECC) | 320 GB HDD | Windows 10 IoT Enterprise 2016 LTSB - 64 bit | 1 x PCIe slot (X2 lanes) | RS-232 | DVI-D | 73 mm | Industrial Box PC with Intel® Core™ i5-7300U, 4 GB DDR4 RAM (non-ECC), 320 GB HDD, WIN 10 IoT Ent. (64-bit), PCIe slot, RS-232 |
| | Intel® Core™ i5 | 7300U (2.6 GHz) | Passive cooling (fanless) | 4 GB RAM (non ECC) | 320 GB HDD | Windows 10 IoT Enterprise 2016 LTSB - 64 bit | 1 x PCIe slot (X2 lanes) | DVI-D | DVI-D | 73 mm | Industrial Box PC with Intel® Core™ i5-7300U, 4 GB DDR4 RAM (non-ECC), 320 GB HDD, WIN 10 IoT Ent. (64-bit), PCIe slot, extra DVI-D |
| | Intel® Core™ i5 | 7300U (2.6 GHz) | Passive cooling (fanless) | 4 GB RAM (non ECC) | 320 GB HDD | Windows 10 IoT Enterprise 2016 LTSB - 64 bit | 1 x PCIe slot (X2 lanes) | NYML | DVI-D | 73 mm | Industrial Box PC with Intel® Core™ i5-7300U, 4 GB DDR4 RAM (non-ECC), 320 GB HDD, WIN 10 IoT Ent. (64-bit), PCIe slot, NYML port |
| | Intel® Core™ i5 | 7300U (2.6 GHz) | Passive cooling (fanless) | 4 GB RAM (non ECC) | 128 GB SSD | Windows 10 IoT Enterprise 2016 LTSB - 64 bit | 1 x PCIe slot (X2 lanes) | RS-232 | DVI-D | 73 mm | Industrial Box PC with Intel® Core™ i5-7300U, 4 GB DDR4 RAM (non-ECC), 128 GB SSD-iMLC, WIN 10 IoT Ent. (64-bit), PCIe slot, RS-232 |
| | Intel® Core™ i5 | 7300U (2.6 GHz) | Passive cooling (fanless) | 4 GB RAM (non ECC) | 128 GB SSD | Windows 10 IoT Enterprise 2016 LTSB - 64 bit | 1 x PCIe slot (X2 lanes) | DVI-D | DVI-D | 73 mm | Industrial Box PC with Intel® Core™ i5-7300U, 4 GB DDR4 RAM (non-ECC), 128 GB SSD-iMLC, WIN 10 IoT Ent. (64-bit), PCIe slot, extra DVI-D |
| | Intel® Core™ i5 | 7300U (2.6 GHz) | Passive cooling (fanless) | 4 GB RAM (non ECC) | 128 GB SSD | Windows 10 IoT Enterprise 2016 LTSB - 64 bit | 1 x PCIe slot (X2 lanes) | NYML | DVI-D | 73 mm | Industrial Box PC with Intel® Core™ i5-7300U, 4 GB DDR4 RAM (non-ECC), 128 GB SSD-iMLC, WIN 10 IoT Ent. (64-bit), PCIe slot, NYML port |
| | Intel® Core™ i5 | 7300U (2.6 GHz) | Passive cooling (fanless) | 4 GB RAM (non ECC) | No Storage | No OS | 1 PCIe + 2 drive slots, Hardware RAID | RS-232 | DVI-D | 73 mm | Industrial Box PC with Intel® Core™ i5-7300U, 4 GB DRAM (non-ECC), No Storage, No OS, 1 PCIe + 2 drive slots, Hardware RAID, RS-232C |
| | Intel® Core™ i5 | 7300U (2.6 GHz) | Passive cooling (fanless) | 4 GB RAM (non ECC) | No Storage | No OS | 1 PCIe + 2 drive slots, Hardware RAID | DVI-D | DVI-D | 73 mm | Industrial Box PC with Intel® Core™ i5-7300U, 4 GB DRAM (non-ECC), No Storage, No OS, 1 PCIe + 2 drive slots, Hardware RAID, extra DVI-D |
| | Intel® Core™ i5 | 7300U (2.6 GHz) | Passive cooling (fanless) | 4 GB RAM (non ECC) | No Storage | No OS | 1 PCIe + 2 drive slots, Hardware RAID | NYML | DVI-D | 73 mm | Industrial Box PC with Intel® Core™ i5-7300U, 4 GB DRAM (non-ECC), No Storage, No OS, 1 PCIe + 2 drive slots, Hardware RAID, NY Monitor Link |
| | Intel® Core™ i5 | 7300U (2.6 GHz) | Passive cooling (fanless) | 4 GB RAM (non ECC) | 128 GB SSD | Windows 10 IoT Enterprise 2019 LTSB - 64 bit | 1 PCIe + 2 drive slots, Hardware RAID | RS-232 | DVI-D | 73 mm | Industrial Box PC with Intel® Core™ i5-7300U, 4 GB DRAM (non-ECC), 128 GB SSD iMLC, WIN 10 IoT 2019 (64-bit), 1 PCIe + 2 drive slots, Hardware RAID, RS-232C |
| | Intel® Core™ i5 | 7300U (2.6 GHz) | Passive cooling (fanless) | 4 GB RAM (non ECC) | 128 GB SSD | Windows 10 IoT Enterprise 2019 LTSB - 64 bit | 1 PCIe + 2 drive slots, Hardware RAID | DVI-D | DVI-D | 73 mm | Industrial Box PC with Intel® Core™ i5-7300U, 4 GB DRAM (non-ECC), 128 GB SSD iMLC, WIN 10 IoT 2019 (64-bit), 1 PCIe + 2 drive slots, Hardware RAID, extra DVI-D |
| | Intel® Core™ i5 | 7300U (2.6 GHz) | Passive cooling (fanless) | 4 GB RAM (non ECC) | 128 GB SSD | Windows 10 IoT Enterprise 2019 LTSB - 64 bit | 1 PCIe + 2 drive slots, Hardware RAID | NYML | DVI-D | 73 mm | Industrial Box PC with Intel® Core™ i5-7300U, 4 GB DRAM (non-ECC), 128 GB SSD iMLC, WIN 10 IoT 2019 (64-bit), 1 PCIe + 2 drive slots, Hardware RAID, NY Monitor Link |
| | Intel® Core™ i5 | 7300U (2.6 GHz) | Passive cooling (fanless) | 4 GB RAM (non ECC) | 256 GB SSD | Windows 10 IoT Enterprise 2019 LTSB - 64 bit | 1 PCIe + 2 drive slots, Hardware RAID | RS-232 | DVI-D | 73 mm | Industrial Box PC with Intel® Core™ i5-7300U, 4 GB DRAM (non-ECC), 256 GB SSD iMLC, WIN 10 IoT 2019 (64-bit), 1 PCIe + 2 drive slots, Hardware RAID, RS-232C |
| | Intel® Core™ i5 | 7300U (2.6 GHz) | Passive cooling (fanless) | 4 GB RAM (non ECC) | 256 GB SSD | Windows 10 IoT Enterprise 2019 LTSB - 64 bit | 1 PCIe + 2 drive slots, Hardware RAID | DVI-D | DVI-D | 73 mm | Industrial Box PC with Intel® Core™ i5-7300U, 4 GB DRAM (non-ECC), 256 GB SSD iMLC, WIN 10 IoT 2019 (64-bit), 1 PCIe + 2 drive slots, Hardware RAID, extra DVI-D |
| | Intel® Core™ i5 | 7300U (2.6 GHz) | Passive cooling (fanless) | 4 GB RAM (non ECC) | 256 GB SSD | Windows 10 IoT Enterprise 2019 LTSB - 64 bit | 1 PCIe + 2 drive slots, Hardware RAID | NYML | DVI-D | 73 mm | Industrial Box PC with Intel® Core™ i5-7300U, 4 GB DRAM (non-ECC), 256 GB SSD iMLC, WIN 10 IoT 2019 (64-bit), 1 PCIe + 2 drive slots, Hardware RAID, NY Monitor Link |
| | Intel® Core™ i5 | 7300U (2.6 GHz) | Passive cooling (fanless) | 8 GB RAM (non ECC) | No Storage | No OS | No Expansion | No Port | DVI-D | 41 mm | Industrial Box PC with Intel® Core™ i5-7300U, 8 GB DDR4 RAM (non-ECC), No storage, No OS, no PCIe slot, no option port |
| | Intel® Core™ i5 | 7300U (2.6 GHz) | Passive cooling (fanless) | 8 GB RAM (non ECC) | No Storage | No OS | No Expansion | NYML | DVI-D | 41 mm | Industrial Box PC with Intel® Core™ i5-7300U, 8 GB DDR4 RAM (non-ECC), No storage, No OS, no PCIe slot, NYML port |
| | Intel® Core™ i5 | 7300U (2.6 GHz) | Passive cooling (fanless) | 8 GB RAM (non ECC) | 64 GB CFast | Windows 10 IoT Enterprise 2016 LTSB - 64 bit | No Expansion | No Port | DVI-D | 41 mm | Industrial Box PC with Intel® Core™ i5-7300U, 8 GB DDR4 RAM (non-ECC), 64 GB CFast iMLC, WIN 10 IoT Ent. (64-bit), no PCIe slot, no option port |
| | Intel® Core™ i5 | 7300U (2.6 GHz) | Passive cooling (fanless) | 8 GB RAM (non ECC) | 64 GB CFast | Windows 10 IoT Enterprise 2016 LTSB - 64 bit | No Expansion | NYML | DVI-D | 41 mm | Industrial Box PC with Intel® Core™ i5-7300U, 8 GB DDR4 RAM (non-ECC), 64 GB CFast iMLC, WIN 10 IoT Ent. (64-bit), no PCIe slot, NYML port |
| | Intel® Core™ i5 | 7300U (2.6 GHz) | Passive cooling (fanless) | 8 GB RAM (non ECC) | 128 GB CFast | Windows 10 IoT Enterprise 2016 LTSB - 64 bit | No Expansion | No Port | DVI-D | 41 mm | Industrial Box PC with Intel® Core™ i5-7300U, 8 GB DDR4 RAM (non-ECC), 128 GB CFast iMLC, WIN 10 IoT Ent. (64-bit), no PCIe slot, no option port |
| | Intel® Core™ i5 | 7300U (2.6 GHz) | Passive cooling (fanless) | 8 GB RAM (non ECC) | 128 GB CFast | Windows 10 IoT Enterprise 2016 LTSB - 64 bit | No Expansion | NYML | DVI-D | 41 mm | Industrial Box PC with Intel® Core™ i5-7300U, 8 GB DDR4 RAM (non-ECC), 128 GB CFast iMLC, WIN 10 IoT Ent. (64-bit), no PCIe slot, NYML port |
| | Intel® Core™ i5 | 7300U (2.6 GHz) | Passive cooling (fanless) | 8 GB RAM (non ECC) | 256 GB CFast | Windows 10 IoT Enterprise 2016 LTSB - 64 bit | No Expansion | No Port | DVI-D | 41 mm | Industrial Box PC with Intel® Core™ i5-7300U, 8 GB DDR4 RAM (non-ECC), 256 GB CFast iMLC, WIN 10 IoT Ent. (64-bit), no PCIe slot, no option port |
| | Intel® Core™ i5 | 7300U (2.6 GHz) | Passive cooling (fanless) | 8 GB RAM (non ECC) | 256 GB CFast | Windows 10 IoT Enterprise 2016 LTSB - 64 bit | No Expansion | NYML | DVI-D | 41 mm | Industrial Box PC with Intel® Core™ i5-7300U, 8 GB DDR4 RAM (non-ECC), 256 GB CFast iMLC, WIN 10 IoT Ent. (64-bit), no PCIe slot, NYML port |
| | Intel® Core™ i5 | 7300U (2.6 GHz) | Passive cooling (fanless) | 8 GB RAM (non ECC) | 256 GB CFast | Windows 10 IoT Enterprise 2019 LTSB - 64 bit | No Expansion | No Port | DVI-D | 42 mm | Industrial Box PC with Intel® Core™ i5-7300U, 8 GB DRAM (non-ECC), 256 GB CFast iMLC, WIN 10 IoT 2019 (64-bit), No exp. slots, No I/F option |
| | Intel® Core™ i5 | 7300U (2.6 GHz) | Passive cooling (fanless) | 8 GB RAM (non ECC) | No Storage | No OS | 1 x PCIe slot (X2 lanes) | RS-232 | DVI-D | 73 mm | Industrial Box PC with Intel® Core™ i5-7300U, 8 GB DDR4 RAM (non-ECC), No storage, No OS, PCIe slot, RS-232 |
| | Intel® Core™ i5 | 7300U (2.6 GHz) | Passive cooling (fanless) | 8 GB RAM (non ECC) | No Storage | No OS | 1 x PCIe slot (X2 lanes) | DVI-D | DVI-D | 73 mm | Industrial Box PC with Intel® Core™ i5-7300U, 8 GB DDR4 RAM (non-ECC), No storage, No OS, PCIe slot, extra DVI-D |
| | Intel® Core™ i5 | 7300U (2.6 GHz) | Passive cooling (fanless) | 8 GB RAM (non ECC) | No Storage | No OS | 1 x PCIe slot (X2 lanes) | NYML | DVI-D | 73 mm | Industrial Box PC with Intel® Core™ i5-7300U, 8 GB DDR4 RAM (non-ECC), No storage, No OS, PCIe slot, NYML port |
| | Intel® Core™ i5 | 7300U (2.6 GHz) | Passive cooling (fanless) | 8 GB RAM (non ECC) | 64 GB SSD | Windows 10 IoT Enterprise 2016 LTSB - 64 bit | 1 x PCIe slot (X2 lanes) | RS-232 | DVI-D | 73 mm | Industrial Box PC with Intel® Core™ i5-7300U, 8 GB DDR4 RAM (non-ECC), 64 GB SSD-SLC, WIN 10 IoT Ent. (64-bit), PCIe slot, RS-232 |
| | Intel® Core™ i5 | 7300U (2.6 GHz) | Passive cooling (fanless) | 8 GB RAM (non ECC) | 64 GB SSD | Windows 10 IoT Enterprise 2016 LTSB - 64 bit | 1 x PCIe slot (X2 lanes) | DVI-D | DVI-D | 73 mm | Industrial Box PC with Intel® Core™ i5-7300U, 8 GB DDR4 RAM (non-ECC), 64 GB SSD-SLC, WIN 10 IoT Ent. (64-bit), PCIe slot, extra DVI-D |
| | Intel® Core™ i5 | 7300U (2.6 GHz) | Passive cooling (fanless) | 8 GB RAM (non ECC) | 64 GB SSD | Windows 10 IoT Enterprise 2016 LTSB - 64 bit | 1 x PCIe slot (X2 lanes) | NYML | DVI-D | 73 mm | Industrial Box PC with Intel® Core™ i5-7300U, 8 GB DDR4 RAM (non-ECC), 64 GB SSD-SLC, WIN 10 IoT Ent. (64-bit), PCIe slot, NYML port |
| | Intel® Core™ i5 | 7300U (2.6 GHz) | Passive cooling (fanless) | 8 GB RAM (non ECC) | 320 GB HDD | Windows 10 IoT Enterprise 2016 LTSB - 64 bit | 1 x PCIe slot (X2 lanes) | RS-232 | DVI-D | 73 mm | Industrial Box PC with Intel® Core™ i5-7300U, 8 GB DDR4 RAM (non-ECC), 320 GB HDD, WIN 10 IoT Ent. (64-bit), PCIe slot, RS-232 |
| | Intel® Core™ i5 | 7300U (2.6 GHz) | Passive cooling (fanless) | 8 GB RAM (non ECC) | 320 GB HDD | Windows 10 IoT Enterprise 2016 LTSB - 64 bit | 1 x PCIe slot (X2 lanes) | DVI-D | DVI-D | 73 mm | Industrial Box PC with Intel® Core™ i5-7300U, 8 GB DDR4 RAM (non-ECC), 320 GB HDD, WIN 10 IoT Ent. (64-bit), PCIe slot, extra DVI-D |
| | Intel® Core™ i5 | 7300U (2.6 GHz) | Passive cooling (fanless) | 8 GB RAM (non ECC) | 320 GB HDD | Windows 10 IoT Enterprise 2016 LTSB - 64 bit | 1 x PCIe slot (X2 lanes) | NYML | DVI-D | 73 mm | Industrial Box PC with Intel® Core™ i5-7300U, 8 GB DDR4 RAM (non-ECC), 320 GB HDD, WIN 10 IoT Ent. (64-bit), PCIe slot, NYML port |
| | Intel® Core™ i5 | 7300U (2.6 GHz) | Passive cooling (fanless) | 8 GB RAM (non ECC) | 128 GB SSD | Windows 10 IoT Enterprise 2016 LTSB - 64 bit | 1 x PCIe slot (X2 lanes) | RS-232 | DVI-D | 73 mm | Industrial Box PC with Intel® Core™ i5-7300U, 8 GB DDR4 RAM (non-ECC), 128 GB SSD-iMLC, WIN 10 IoT Ent. (64-bit), PCIe slot, RS-232 |
| | Intel® Core™ i5 | 7300U (2.6 GHz) | Passive cooling (fanless) | 8 GB RAM (non ECC) | 128 GB SSD | Windows 10 IoT Enterprise 2016 LTSB - 64 bit | 1 x PCIe slot (X2 lanes) | DVI-D | DVI-D | 73 mm | Industrial Box PC with Intel® Core™ i5-7300U, 8 GB DDR4 RAM (non-ECC), 128 GB SSD-iMLC, WIN 10 IoT Ent. (64-bit), PCIe slot, extra DVI-D |
| | Intel® Core™ i5 | 7300U (2.6 GHz) | Passive cooling (fanless) | 8 GB RAM (non ECC) | 128 GB SSD | Windows 10 IoT Enterprise 2016 LTSB - 64 bit | 1 x PCIe slot (X2 lanes) | NYML | DVI-D | 73 mm | Industrial Box PC with Intel® Core™ i5-7300U, 8 GB DDR4 RAM (non-ECC), 128 GB SSD-iMLC, WIN 10 IoT Ent. (64-bit), PCIe slot, NYML port |
| | Intel® Core™ i5 | 7300U (2.6 GHz) | Passive cooling (fanless) | 8 GB RAM (non ECC) | No Storage | No OS | 1 PCIe + 2 drive slots, Hardware RAID | RS-232 | DVI-D | 73 mm | Industrial Box PC with Intel® Core™ i5-7300U, 8 GB DRAM (non-ECC), No Storage, No OS, 1 PCIe + 2 drive slots, Hardware RAID, RS-232C |
| | Intel® Core™ i5 | 7300U (2.6 GHz) | Passive cooling (fanless) | 8 GB RAM (non ECC) | No Storage | No OS | 1 PCIe + 2 drive slots, Hardware RAID | DVI-D | DVI-D | 73 mm | Industrial Box PC with Intel® Core™ i5-7300U, 8 GB DRAM (non-ECC), No Storage, No OS, 1 PCIe + 2 drive slots, Hardware RAID, extra DVI-D |
| | Intel® Core™ i5 | 7300U (2.6 GHz) | Passive cooling (fanless) | 8 GB RAM (non ECC) | No Storage | No OS | 1 PCIe + 2 drive slots, Hardware RAID | NYML | DVI-D | 73 mm | Industrial Box PC with Intel® Core™ i5-7300U, 8 GB DRAM (non-ECC), No Storage, No OS, 1 PCIe + 2 drive slots, Hardware RAID, NY Monitor Link |
| | Intel® Core™ i5 | 7300U (2.6 GHz) | Passive cooling (fanless) | 8 GB RAM (non ECC) | 500 GB HDD | Windows 10 IoT Enterprise 2019 LTSB - 64 bit | 1 PCIe + 2 drive slots, Hardware RAID | RS-232 | DVI-D | 73 mm | Industrial Box PC with Intel® Core™ i5-7300U, 8 GB DRAM (non-ECC), 500 GB HDD, WIN 10 IoT 2019 (64-bit), 1 PCIe + 2 drive slots, Hardware RAID, RS-232C |
| | Intel® Core™ i5 | 7300U (2.6 GHz) | Passive cooling (fanless) | 8 GB RAM (non ECC) | 500 GB HDD | Windows 10 IoT Enterprise 2019 LTSB - 64 bit | 1 PCIe + 2 drive slots, Hardware RAID | DVI-D | DVI-D | 73 mm | Industrial Box PC with Intel® Core™ i5-7300U, 8 GB DRAM (non-ECC), 500 GB HDD, WIN 10 IoT 2019 (64-bit), 1 PCIe + 2 drive slots, Hardware RAID, extra DVI-D |
| | Intel® Core™ i5 | 7300U (2.6 GHz) | Passive cooling (fanless) | 8 GB RAM (non ECC) | 500 GB HDD | Windows 10 IoT Enterprise 2019 LTSB - 64 bit | 1 PCIe + 2 drive slots, Hardware RAID | NYML | DVI-D | 73 mm | Industrial Box PC with Intel® Core™ i5-7300U, 8 GB DRAM (non-ECC), 500 GB HDD, WIN 10 IoT 2019 (64-bit), 1 PCIe + 2 drive slots, Hardware RAID, NY Monitor Link |
| | Intel® Core™ i5 | 7300U (2.6 GHz) | Passive cooling (fanless) | 8 GB RAM (non ECC) | 1 TB HDD | Windows 10 IoT Enterprise 2019 LTSB - 64 bit | 1 PCIe + 2 drive slots, Hardware RAID | RS-232 | DVI-D | 73 mm | Industrial Box PC with Intel® Core™ i5-7300U, 8 GB DRAM (non-ECC), 1 TB HDD, WIN 10 IoT 2019 (64-bit), 1 PCIe + 2 drive slots, Hardware RAID, RS-232C |
| | Intel® Core™ i5 | 7300U (2.6 GHz) | Passive cooling (fanless) | 8 GB RAM (non ECC) | 1 TB HDD | Windows 10 IoT Enterprise 2019 LTSB - 64 bit | 1 PCIe + 2 drive slots, Hardware RAID | DVI-D | DVI-D | 73 mm | Industrial Box PC with Intel® Core™ i5-7300U, 8 GB DRAM (non-ECC), 1 TB HDD, WIN 10 IoT 2019 (64-bit), 1 PCIe + 2 drive slots, Hardware RAID, extra DVI-D |
| | Intel® Core™ i5 | 7300U (2.6 GHz) | Passive cooling (fanless) | 8 GB RAM (non ECC) | 1 TB HDD | Windows 10 IoT Enterprise 2019 LTSB - 64 bit | 1 PCIe + 2 drive slots, Hardware RAID | NYML | DVI-D | 73 mm | Industrial Box PC with Intel® Core™ i5-7300U, 8 GB DRAM (non-ECC), 1 TB HDD, WIN 10 IoT 2019 (64-bit), 1 PCIe + 2 drive slots, Hardware RAID, NY Monitor Link |
| | Intel® Core™ i5 | 7300U (2.6 GHz) | Passive cooling (fanless) | 8 GB RAM (non ECC) | 128 GB SSD | Windows 10 IoT Enterprise 2019 LTSB - 64 bit | 1 PCIe + 2 drive slots, Hardware RAID | RS-232 | DVI-D | 73 mm | Industrial Box PC with Intel® Core™ i5-7300U, 8 GB DRAM (non-ECC), 128 GB SSD iMLC, WIN 10 IoT 2019 (64-bit), 1 PCIe + 2 drive slots, Hardware RAID, RS-232C |
| | Intel® Core™ i5 | 7300U (2.6 GHz) | Passive cooling (fanless) | 8 GB RAM (non ECC) | 128 GB SSD | Windows 10 IoT Enterprise 2019 LTSB - 64 bit | 1 PCIe + 2 drive slots, Hardware RAID | DVI-D | DVI-D | 73 mm | Industrial Box PC with Intel® Core™ i5-7300U, 8 GB DRAM (non-ECC), 128 GB SSD iMLC, WIN 10 IoT 2019 (64-bit), 1 PCIe + 2 drive slots, Hardware RAID, extra DVI-D |
| | Intel® Core™ i5 | 7300U (2.6 GHz) | Passive cooling (fanless) | 8 GB RAM (non ECC) | 128 GB SSD | Windows 10 IoT Enterprise 2019 LTSB - 64 bit | 1 PCIe + 2 drive slots, Hardware RAID | NYML | DVI-D | 73 mm | Industrial Box PC with Intel® Core™ i5-7300U, 8 GB DRAM (non-ECC), 128 GB SSD iMLC, WIN 10 IoT 2019 (64-bit), 1 PCIe + 2 drive slots, Hardware RAID, NY Monitor Link |
| | Intel® Core™ i5 | 7300U (2.6 GHz) | Passive cooling (fanless) | 8 GB RAM (non ECC) | 256 GB SSD | Windows 10 IoT Enterprise 2019 LTSB - 64 bit | 1 PCIe + 2 drive slots, Hardware RAID | RS-232 | DVI-D | 73 mm | Industrial Box PC with Intel® Core™ i5-7300U, 8 GB DRAM (non-ECC), 256 GB SSD iMLC, WIN 10 IoT 2019 (64-bit), 1 PCIe + 2 drive slots, Hardware RAID, RS-232C |
| | Intel® Core™ i5 | 7300U (2.6 GHz) | Passive cooling (fanless) | 8 GB RAM (non ECC) | 256 GB SSD | Windows 10 IoT Enterprise 2019 LTSB - 64 bit | 1 PCIe + 2 drive slots, Hardware RAID | DVI-D | DVI-D | 73 mm | Industrial Box PC with Intel® Core™ i5-7300U, 8 GB DRAM (non-ECC), 256 GB SSD iMLC, WIN 10 IoT 2019 (64-bit), 1 PCIe + 2 drive slots, Hardware RAID, extra DVI-D |
| | Intel® Core™ i5 | 7300U (2.6 GHz) | Passive cooling (fanless) | 8 GB RAM (non ECC) | 256 GB SSD | Windows 10 IoT Enterprise 2019 LTSB - 64 bit | 1 PCIe + 2 drive slots, Hardware RAID | NYML | DVI-D | 73 mm | Industrial Box PC with Intel® Core™ i5-7300U, 8 GB DRAM (non-ECC), 256 GB SSD iMLC, WIN 10 IoT 2019 (64-bit), 1 PCIe + 2 drive slots, Hardware RAID, NY Monitor Link |
| | Intel® Core™ i5 | 7300U (2.6 GHz) | Passive cooling (fanless) | 8 GB RAM (non ECC) | 500 GB SSD | Windows 10 IoT Enterprise 2019 LTSB - 64 bit | 1 PCIe + 2 drive slots, Hardware RAID | RS-232 | DVI-D | 73 mm | Industrial Box PC with Intel® Core™ i5-7300U, 8 GB DRAM (non-ECC), 500 GB SSD iMLC, WIN 10 IoT 2019 (64-bit), 1 PCIe + 2 drive slots, Hardware RAID, RS-232C |
| | Intel® Core™ i5 | 7300U (2.6 GHz) | Passive cooling (fanless) | 8 GB RAM (non ECC) | 500 GB SSD | Windows 10 IoT Enterprise 2019 LTSB - 64 bit | 1 PCIe + 2 drive slots, Hardware RAID | DVI-D | DVI-D | 73 mm | Industrial Box PC with Intel® Core™ i5-7300U, 8 GB DRAM (non-ECC), 500 GB SSD iMLC, WIN 10 IoT 2019 (64-bit), 1 PCIe + 2 drive slots, Hardware RAID, extra DVI-D |
| | Intel® Core™ i5 | 7300U (2.6 GHz) | Passive cooling (fanless) | 8 GB RAM (non ECC) | 500 GB SSD | Windows 10 IoT Enterprise 2019 LTSB - 64 bit | 1 PCIe + 2 drive slots, Hardware RAID | NYML | DVI-D | 73 mm | Industrial Box PC with Intel® Core™ i5-7300U, 8 GB DRAM (non-ECC), 500 GB SSD iMLC, WIN 10 IoT 2019 (64-bit), 1 PCIe + 2 drive slots, Hardware RAID, NY Monitor Link |
| | Intel® Core™ i5 | 7300U (2.6 GHz) | Passive cooling (fanless) | 8 GB RAM (non ECC) | 1 TB SSD | Windows 10 IoT Enterprise 2019 LTSB - 64 bit | 1 PCIe + 2 drive slots, Hardware RAID | RS-232 | DVI-D | 73 mm | Industrial Box PC with Intel® Core™ i5-7300U, 8 GB DRAM (non-ECC), 1 TB SSD 3DTLC, WIN 10 IoT 2019 (64-bit), 1 PCIe + 2 drive slots, Hardware RAID, RS-232C |
| | Intel® Core™ i5 | 7300U (2.6 GHz) | Passive cooling (fanless) | 8 GB RAM (non ECC) | 1 TB SSD | Windows 10 IoT Enterprise 2019 LTSB - 64 bit | 1 PCIe + 2 drive slots, Hardware RAID | DVI-D | DVI-D | 73 mm | Industrial Box PC with Intel® Core™ i5-7300U, 8 GB DRAM (non-ECC), 1 TB SSD 3DTLC, WIN 10 IoT 2019 (64-bit), 1 PCIe + 2 drive slots, Hardware RAID, extra DVI-D |
| | Intel® Core™ i5 | 7300U (2.6 GHz) | Passive cooling (fanless) | 8 GB RAM (non ECC) | 1 TB SSD | Windows 10 IoT Enterprise 2019 LTSB - 64 bit | 1 PCIe + 2 drive slots, Hardware RAID | NYML | DVI-D | 73 mm | Industrial Box PC with Intel® Core™ i5-7300U, 8 GB DRAM (non-ECC), 1 TB SSD 3DTLC, WIN 10 IoT 2019 (64-bit), 1 PCIe + 2 drive slots, Hardware RAID, NY Monitor Link |
| | Intel® Core™ i5 | 7300U (2.6 GHz) | Passive cooling (fanless) | 16 GB RAM (non ECC) | No Storage | No OS | No Expansion | No Port | DVI-D | 41 mm | Industrial Box PC with Intel® Core™ i5-7300U, 16 GB DDR4 RAM (non-ECC), No storage, No OS, no PCIe slot, no option port |
| | Intel® Core™ i5 | 7300U (2.6 GHz) | Passive cooling (fanless) | 16 GB RAM (non ECC) | No Storage | No OS | No Expansion | NYML | DVI-D | 41 mm | Industrial Box PC with Intel® Core™ i5-7300U, 16 GB DDR4 RAM (non-ECC), No storage, No OS, no PCIe slot, NYML port |
| | Intel® Core™ i5 | 7300U (2.6 GHz) | Passive cooling (fanless) | 16 GB RAM (non ECC) | 64 GB CFast | Windows 10 IoT Enterprise 2016 LTSB - 64 bit | No Expansion | No Port | DVI-D | 41 mm | Industrial Box PC with Intel® Core™ i5-7300U, 16 GB DDR4 RAM (non-ECC), 64 GB CFast iMLC, WIN 10 IoT Ent. (64-bit), no PCIe slot, no option port |
| | Intel® Core™ i5 | 7300U (2.6 GHz) | Passive cooling (fanless) | 16 GB RAM (non ECC) | 64 GB CFast | Windows 10 IoT Enterprise 2016 LTSB - 64 bit | No Expansion | NYML | DVI-D | 41 mm | Industrial Box PC with Intel® Core™ i5-7300U, 16 GB DDR4 RAM (non-ECC), 64 GB CFast iMLC, WIN 10 IoT Ent. (64-bit), no PCIe slot, NYML port |
| | Intel® Core™ i5 | 7300U (2.6 GHz) | Passive cooling (fanless) | 16 GB RAM (non ECC) | 128 GB CFast | Windows 10 IoT Enterprise 2016 LTSB - 64 bit | No Expansion | No Port | DVI-D | 41 mm | Industrial Box PC with Intel® Core™ i5-7300U, 16 GB DDR4 RAM (non-ECC), 128 GB CFast iMLC, WIN 10 IoT Ent. (64-bit), no PCIe slot, no option port |
| | Intel® Core™ i5 | 7300U (2.6 GHz) | Passive cooling (fanless) | 16 GB RAM (non ECC) | 128 GB CFast | Windows 10 IoT Enterprise 2016 LTSB - 64 bit | No Expansion | NYML | DVI-D | 41 mm | Industrial Box PC with Intel® Core™ i5-7300U, 16 GB DDR4 RAM (non-ECC), 128 GB CFast iMLC, WIN 10 IoT Ent. (64-bit), no PCIe slot, NYML port |
| | Intel® Core™ i5 | 7300U (2.6 GHz) | Passive cooling (fanless) | 16 GB RAM (non ECC) | 256 GB CFast | Windows 10 IoT Enterprise 2016 LTSB - 64 bit | No Expansion | No Port | DVI-D | 41 mm | Industrial Box PC with Intel® Core™ i5-7300U, 16 GB DDR4 RAM (non-ECC), 256 GB CFast iMLC, WIN 10 IoT Ent. (64-bit), no PCIe slot, no option port |
| | Intel® Core™ i5 | 7300U (2.6 GHz) | Passive cooling (fanless) | 16 GB RAM (non ECC) | 256 GB CFast | Windows 10 IoT Enterprise 2016 LTSB - 64 bit | No Expansion | NYML | DVI-D | 41 mm | Industrial Box PC with Intel® Core™ i5-7300U, 16 GB DDR4 RAM (non-ECC), 256 GB CFast iMLC, WIN 10 IoT Ent. (64-bit), no PCIe slot, NYML port |
| | Intel® Core™ i5 | 7300U (2.6 GHz) | Passive cooling (fanless) | 16 GB RAM (non ECC) | No Storage | No OS | 1 x PCIe slot (X2 lanes) | RS-232 | DVI-D | 73 mm | Industrial Box PC with Intel® Core™ i5-7300U, 16 GB DRAM (non-ECC), No Storage, No OS, 1 PCIe + 2 drive slots, RS-232C |
| | Intel® Core™ i5 | 7300U (2.6 GHz) | Passive cooling (fanless) | 16 GB RAM (non ECC) | No Storage | No OS | 1 x PCIe slot (X2 lanes) | DVI-D | DVI-D | 73 mm | Industrial Box PC with Intel® Core™ i5-7300U, 16 GB DRAM (non-ECC), No Storage, No OS, 1 PCIe + 2 drive slots, extra DVI-D |
| | Intel® Core™ i5 | 7300U (2.6 GHz) | Passive cooling (fanless) | 16 GB RAM (non ECC) | No Storage | No OS | 1 x PCIe slot (X2 lanes) | NYML | DVI-D | 73 mm | Industrial Box PC with Intel® Core™ i5-7300U, 16 GB DRAM (non-ECC), No Storage, No OS, 1 PCIe + 2 drive slots, NY Monitor Link |
| | Intel® Core™ i5 | 7300U (2.6 GHz) | Passive cooling (fanless) | 16 GB RAM (non ECC) | 500 GB HDD | Windows 10 IoT Enterprise 2016 LTSB - 64 bit | 1 x PCIe slot (X2 lanes) | RS-232 | DVI-D | 73 mm | Industrial Box PC with Intel® Core™ i5-7300U, 16 GB DRAM (non-ECC), 500 GB HDD, WIN 10 IoT Ent. (64-bit), 1 PCIe + 2 drive slots, RS-232C |
| | Intel® Core™ i5 | 7300U (2.6 GHz) | Passive cooling (fanless) | 16 GB RAM (non ECC) | 500 GB HDD | Windows 10 IoT Enterprise 2016 LTSB - 64 bit | 1 x PCIe slot (X2 lanes) | DVI-D | DVI-D | 73 mm | Industrial Box PC with Intel® Core™ i5-7300U, 16 GB DRAM (non-ECC), 500 GB HDD, WIN 10 IoT Ent. (64-bit), 1 PCIe + 2 drive slots, extra DVI-D |
| | Intel® Core™ i5 | 7300U (2.6 GHz) | Passive cooling (fanless) | 16 GB RAM (non ECC) | 500 GB HDD | Windows 10 IoT Enterprise 2016 LTSB - 64 bit | 1 x PCIe slot (X2 lanes) | NYML | DVI-D | 73 mm | Industrial Box PC with Intel® Core™ i5-7300U, 16 GB DRAM (non-ECC), 500 GB HDD, WIN 10 IoT Ent. (64-bit), 1 PCIe + 2 drive slots, NY Monitor Link |
| | Intel® Core™ i5 | 7300U (2.6 GHz) | Passive cooling (fanless) | 16 GB RAM (non ECC) | 1 TB HDD | Windows 10 IoT Enterprise 2016 LTSB - 64 bit | 1 x PCIe slot (X2 lanes) | RS-232 | DVI-D | 73 mm | Industrial Box PC with Intel® Core™ i5-7300U, 16 GB DRAM (non-ECC), 1 TB HDD, WIN 10 IoT Ent. (64-bit), 1 PCIe + 2 drive slots, RS-232C |
| | Intel® Core™ i5 | 7300U (2.6 GHz) | Passive cooling (fanless) | 16 GB RAM (non ECC) | 1 TB HDD | Windows 10 IoT Enterprise 2016 LTSB - 64 bit | 1 x PCIe slot (X2 lanes) | DVI-D | DVI-D | 73 mm | Industrial Box PC with Intel® Core™ i5-7300U, 16 GB DRAM (non-ECC), 1 TB HDD, WIN 10 IoT Ent. (64-bit), 1 PCIe + 2 drive slots, extra DVI-D |
| | Intel® Core™ i5 | 7300U (2.6 GHz) | Passive cooling (fanless) | 16 GB RAM (non ECC) | 1 TB HDD | Windows 10 IoT Enterprise 2016 LTSB - 64 bit | 1 x PCIe slot (X2 lanes) | NYML | DVI-D | 73 mm | Industrial Box PC with Intel® Core™ i5-7300U, 16 GB DRAM (non-ECC), 1 TB HDD, WIN 10 IoT Ent. (64-bit), 1 PCIe + 2 drive slots, NY Monitor Link |
| | Intel® Core™ i5 | 7300U (2.6 GHz) | Passive cooling (fanless) | 16 GB RAM (non ECC) | 128 GB SSD | Windows 10 IoT Enterprise 2016 LTSB - 64 bit | 1 x PCIe slot (X2 lanes) | RS-232 | DVI-D | 73 mm | Industrial Box PC with Intel® Core™ i5-7300U, 16 GB DRAM (non-ECC), 128 GB SSD iMLC, WIN 10 IoT Ent. (64-bit), 1 PCIe + 2 drive slots, RS-232C |
| | Intel® Core™ i5 | 7300U (2.6 GHz) | Passive cooling (fanless) | 16 GB RAM (non ECC) | 128 GB SSD | Windows 10 IoT Enterprise 2016 LTSB - 64 bit | 1 x PCIe slot (X2 lanes) | DVI-D | DVI-D | 73 mm | Industrial Box PC with Intel® Core™ i5-7300U, 16 GB DRAM (non-ECC), 128 GB SSD iMLC, WIN 10 IoT Ent. (64-bit), 1 PCIe + 2 drive slots, extra DVI-D |
| | Intel® Core™ i5 | 7300U (2.6 GHz) | Passive cooling (fanless) | 16 GB RAM (non ECC) | 128 GB SSD | Windows 10 IoT Enterprise 2016 LTSB - 64 bit | 1 x PCIe slot (X2 lanes) | NYML | DVI-D | 73 mm | Industrial Box PC with Intel® Core™ i5-7300U, 16 GB DRAM (non-ECC), 128 GB SSD iMLC, WIN 10 IoT Ent. (64-bit), 1 PCIe + 2 drive slots, NY Monitor Link |
| | Intel® Core™ i5 | 7300U (2.6 GHz) | Passive cooling (fanless) | 16 GB RAM (non ECC) | 500 GB SSD | Windows 10 IoT Enterprise 2016 LTSB - 64 bit | 1 x PCIe slot (X2 lanes) | RS-232 | DVI-D | 73 mm | Industrial Box PC with Intel® Core™ i5-7300U, 16 GB DRAM (non-ECC), 500 GB SSD iMLC, WIN 10 IoT Ent. (64-bit), 1 PCIe + 2 drive slots, RS-232C |
| | Intel® Core™ i5 | 7300U (2.6 GHz) | Passive cooling (fanless) | 16 GB RAM (non ECC) | 500 GB SSD | Windows 10 IoT Enterprise 2016 LTSB - 64 bit | 1 x PCIe slot (X2 lanes) | DVI-D | DVI-D | 73 mm | Industrial Box PC with Intel® Core™ i5-7300U, 16 GB DRAM (non-ECC), 500 GB SSD iMLC, WIN 10 IoT Ent. (64-bit), 1 PCIe + 2 drive slots, extra DVI-D |
| | Intel® Core™ i5 | 7300U (2.6 GHz) | Passive cooling (fanless) | 16 GB RAM (non ECC) | 500 GB SSD | Windows 10 IoT Enterprise 2016 LTSB - 64 bit | 1 x PCIe slot (X2 lanes) | NYML | DVI-D | 73 mm | Industrial Box PC with Intel® Core™ i5-7300U, 16 GB DRAM (non-ECC), 500 GB SSD iMLC, WIN 10 IoT Ent. (64-bit), 1 PCIe + 2 drive slots, NY Monitor Link |
| | Intel® Core™ i5 | 7300U (2.6 GHz) | Passive cooling (fanless) | 16 GB RAM (non ECC) | No Storage | No OS | 1 PCIe + 2 drive slots, Hardware RAID | RS-232 | DVI-D | 73 mm | Industrial Box PC with Intel® Core™ i5-7300U, 16 GB DRAM (non-ECC), No Storage, No OS, 1 PCIe + 2 drive slots, Hardware RAID, RS-232C |
| | Intel® Core™ i5 | 7300U (2.6 GHz) | Passive cooling (fanless) | 16 GB RAM (non ECC) | No Storage | No OS | 1 PCIe + 2 drive slots, Hardware RAID | DVI-D | DVI-D | 73 mm | Industrial Box PC with Intel® Core™ i5-7300U, 16 GB DRAM (non-ECC), No Storage, No OS, 1 PCIe + 2 drive slots, Hardware RAID, extra DVI-D |
| | Intel® Core™ i5 | 7300U (2.6 GHz) | Passive cooling (fanless) | 16 GB RAM (non ECC) | No Storage | No OS | 1 PCIe + 2 drive slots, Hardware RAID | NYML | DVI-D | 73 mm | Industrial Box PC with Intel® Core™ i5-7300U, 16 GB DRAM (non-ECC), No Storage, No OS, 1 PCIe + 2 drive slots, Hardware RAID, NY Monitor Link |
| | Intel® Core™ i5 | 7300U (2.6 GHz) | Passive cooling (fanless) | 16 GB RAM (non ECC) | 500 GB HDD | Windows 10 IoT Enterprise 2019 LTSB - 64 bit | 1 PCIe + 2 drive slots, Hardware RAID | RS-232 | DVI-D | 73 mm | Industrial Box PC with Intel® Core™ i5-7300U, 16 GB DRAM (non-ECC), 500 GB HDD, WIN 10 IoT 2019 (64-bit), 1 PCIe + 2 drive slots, Hardware RAID, RS-232C |
| | Intel® Core™ i5 | 7300U (2.6 GHz) | Passive cooling (fanless) | 16 GB RAM (non ECC) | 500 GB HDD | Windows 10 IoT Enterprise 2019 LTSB - 64 bit | 1 PCIe + 2 drive slots, Hardware RAID | DVI-D | DVI-D | 73 mm | Industrial Box PC with Intel® Core™ i5-7300U, 16 GB DRAM (non-ECC), 500 GB HDD, WIN 10 IoT 2019 (64-bit), 1 PCIe + 2 drive slots, Hardware RAID, extra DVI-D |
| | Intel® Core™ i5 | 7300U (2.6 GHz) | Passive cooling (fanless) | 16 GB RAM (non ECC) | 500 GB HDD | Windows 10 IoT Enterprise 2019 LTSB - 64 bit | 1 PCIe + 2 drive slots, Hardware RAID | NYML | DVI-D | 73 mm | Industrial Box PC with Intel® Core™ i5-7300U, 16 GB DRAM (non-ECC), 500 GB HDD, WIN 10 IoT 2019 (64-bit), 1 PCIe + 2 drive slots, Hardware RAID, NY Monitor Link |
| | Intel® Core™ i5 | 7300U (2.6 GHz) | Passive cooling (fanless) | 16 GB RAM (non ECC) | 1 TB HDD | Windows 10 IoT Enterprise 2019 LTSB - 64 bit | 1 PCIe + 2 drive slots, Hardware RAID | RS-232 | DVI-D | 73 mm | Industrial Box PC with Intel® Core™ i5-7300U, 16 GB DRAM (non-ECC), 1 TB HDD, WIN 10 IoT 2019 (64-bit), 1 PCIe + 2 drive slots, Hardware RAID, RS-232C |
| | Intel® Core™ i5 | 7300U (2.6 GHz) | Passive cooling (fanless) | 16 GB RAM (non ECC) | 1 TB HDD | Windows 10 IoT Enterprise 2019 LTSB - 64 bit | 1 PCIe + 2 drive slots, Hardware RAID | DVI-D | DVI-D | 73 mm | Industrial Box PC with Intel® Core™ i5-7300U, 16 GB DRAM (non-ECC), 1 TB HDD, WIN 10 IoT 2019 (64-bit), 1 PCIe + 2 drive slots, Hardware RAID, extra DVI-D |
| | Intel® Core™ i5 | 7300U (2.6 GHz) | Passive cooling (fanless) | 16 GB RAM (non ECC) | 1 TB HDD | Windows 10 IoT Enterprise 2019 LTSB - 64 bit | 1 PCIe + 2 drive slots, Hardware RAID | NYML | DVI-D | 73 mm | Industrial Box PC with Intel® Core™ i5-7300U, 16 GB DRAM (non-ECC), 1 TB HDD, WIN 10 IoT 2019 (64-bit), 1 PCIe + 2 drive slots, Hardware RAID, NY Monitor Link |
| | Intel® Core™ i5 | 7300U (2.6 GHz) | Passive cooling (fanless) | 16 GB RAM (non ECC) | 128 GB SSD | Windows 10 IoT Enterprise 2019 LTSB - 64 bit | 1 PCIe + 2 drive slots, Hardware RAID | RS-232 | DVI-D | 73 mm | Industrial Box PC with Intel® Core™ i5-7300U, 16 GB DRAM (non-ECC), 128 GB SSD iMLC, WIN 10 IoT 2019 (64-bit), 1 PCIe + 2 drive slots, Hardware RAID, RS-232C |
| | Intel® Core™ i5 | 7300U (2.6 GHz) | Passive cooling (fanless) | 16 GB RAM (non ECC) | 128 GB SSD | Windows 10 IoT Enterprise 2019 LTSB - 64 bit | 1 PCIe + 2 drive slots, Hardware RAID | DVI-D | DVI-D | 73 mm | Industrial Box PC with Intel® Core™ i5-7300U, 16 GB DRAM (non-ECC), 128 GB SSD iMLC, WIN 10 IoT 2019 (64-bit), 1 PCIe + 2 drive slots, Hardware RAID, extra DVI-D |
| | Intel® Core™ i5 | 7300U (2.6 GHz) | Passive cooling (fanless) | 16 GB RAM (non ECC) | 128 GB SSD | Windows 10 IoT Enterprise 2019 LTSB - 64 bit | 1 PCIe + 2 drive slots, Hardware RAID | NYML | DVI-D | 73 mm | Industrial Box PC with Intel® Core™ i5-7300U, 16 GB DRAM (non-ECC), 128 GB SSD iMLC, WIN 10 IoT 2019 (64-bit), 1 PCIe + 2 drive slots, Hardware RAID, NY Monitor Link |
| | Intel® Core™ i5 | 7300U (2.6 GHz) | Passive cooling (fanless) | 16 GB RAM (non ECC) | 256 GB SSD | Windows 10 IoT Enterprise 2019 LTSB - 64 bit | 1 PCIe + 2 drive slots, Hardware RAID | RS-232 | DVI-D | 73 mm | Industrial Box PC with Intel® Core™ i5-7300U, 16 GB DRAM (non-ECC), 256 GB SSD iMLC, WIN 10 IoT 2019 (64-bit), 1 PCIe + 2 drive slots, Hardware RAID, RS-232C |
| | Intel® Core™ i5 | 7300U (2.6 GHz) | Passive cooling (fanless) | 16 GB RAM (non ECC) | 256 GB SSD | Windows 10 IoT Enterprise 2019 LTSB - 64 bit | 1 PCIe + 2 drive slots, Hardware RAID | DVI-D | DVI-D | 73 mm | Industrial Box PC with Intel® Core™ i5-7300U, 16 GB DRAM (non-ECC), 256 GB SSD iMLC, WIN 10 IoT 2019 (64-bit), 1 PCIe + 2 drive slots, Hardware RAID, extra DVI-D |
| | Intel® Core™ i5 | 7300U (2.6 GHz) | Passive cooling (fanless) | 16 GB RAM (non ECC) | 256 GB SSD | Windows 10 IoT Enterprise 2019 LTSB - 64 bit | 1 PCIe + 2 drive slots, Hardware RAID | NYML | DVI-D | 73 mm | Industrial Box PC with Intel® Core™ i5-7300U, 16 GB DRAM (non-ECC), 256 GB SSD iMLC, WIN 10 IoT 2019 (64-bit), 1 PCIe + 2 drive slots, Hardware RAID, NY Monitor Link |
| | Intel® Core™ i5 | 7300U (2.6 GHz) | Passive cooling (fanless) | 16 GB RAM (non ECC) | 500 GB SSD | Windows 10 IoT Enterprise 2019 LTSB - 64 bit | 1 PCIe + 2 drive slots, Hardware RAID | RS-232 | DVI-D | 73 mm | Industrial Box PC with Intel® Core™ i5-7300U, 16 GB DRAM (non-ECC), 500 GB SSD iMLC, WIN 10 IoT 2019 (64-bit), 1 PCIe + 2 drive slots, Hardware RAID, RS-232C |
| | Intel® Core™ i5 | 7300U (2.6 GHz) | Passive cooling (fanless) | 16 GB RAM (non ECC) | 500 GB SSD | Windows 10 IoT Enterprise 2019 LTSB - 64 bit | 1 PCIe + 2 drive slots, Hardware RAID | DVI-D | DVI-D | 73 mm | Industrial Box PC with Intel® Core™ i5-7300U, 16 GB DRAM (non-ECC), 500 GB SSD iMLC, WIN 10 IoT 2019 (64-bit), 1 PCIe + 2 drive slots, Hardware RAID, extra DVI-D |
| | Intel® Core™ i5 | 7300U (2.6 GHz) | Passive cooling (fanless) | 16 GB RAM (non ECC) | 500 GB SSD | Windows 10 IoT Enterprise 2019 LTSB - 64 bit | 1 PCIe + 2 drive slots, Hardware RAID | NYML | DVI-D | 73 mm | Industrial Box PC with Intel® Core™ i5-7300U, 16 GB DRAM (non-ECC), 500 GB SSD iMLC, WIN 10 IoT 2019 (64-bit), 1 PCIe + 2 drive slots, Hardware RAID, NY Monitor Link |
| | Intel® Core™ i5 | 7300U (2.6 GHz) | Passive cooling (fanless) | 16 GB RAM (non ECC) | 1 TB SSD | Windows 10 IoT Enterprise 2019 LTSB - 64 bit | 1 PCIe + 2 drive slots, Hardware RAID | RS-232 | DVI-D | 73 mm | Industrial Box PC with Intel® Core™ i5-7300U, 16 GB DRAM (non-ECC), 1 TB SSD 3DTLC, WIN 10 IoT 2019 (64-bit), 1 PCIe + 2 drive slots, Hardware RAID, RS-232C |
| | Intel® Core™ i5 | 7300U (2.6 GHz) | Passive cooling (fanless) | 16 GB RAM (non ECC) | 1 TB SSD | Windows 10 IoT Enterprise 2019 LTSB - 64 bit | 1 PCIe + 2 drive slots, Hardware RAID | DVI-D | DVI-D | 73 mm | Industrial Box PC with Intel® Core™ i5-7300U, 16 GB DRAM (non-ECC), 1 TB SSD 3DTLC, WIN 10 IoT 2019 (64-bit), 1 PCIe + 2 drive slots, Hardware RAID, extra DVI-D |
| | Intel® Core™ i5 | 7300U (2.6 GHz) | Passive cooling (fanless) | 16 GB RAM (non ECC) | 1 TB SSD | Windows 10 IoT Enterprise 2019 LTSB - 64 bit | 1 PCIe + 2 drive slots, Hardware RAID | NYML | DVI-D | 73 mm | Industrial Box PC with Intel® Core™ i5-7300U, 16 GB DRAM (non-ECC), 1 TB SSD 3DTLC, WIN 10 IoT 2019 (64-bit), 1 PCIe + 2 drive slots, Hardware RAID, NY Monitor Link |
| | Intel® Core™ i5 | 7300U (2.6 GHz) | Passive cooling (fanless) | 32 GB RAM (non ECC) | 128 GB CFast | Windows 10 IoT Enterprise 2016 LTSB - 64 bit | No Expansion | No Port | DVI-D | 42 mm | Industrial Box PC with Intel® Core™ i5-7300U, 32 GB DRAM (non-ECC), 128 GB CFast iMLC, WIN 10 IoT Ent. (64-bit), No exp. slots, No I/F option |
Nie znaleziono wyników. Rozszerz swój wybór filtrów.
Zresetuj wszystkie filtry
Porównaj produkty
Pokaż więcej produktów:
Jak możemy Ci pomóc?
W razie pytań lub chęci przesłania prośby o wycenę skontaktuj się z nami lub wyślij zlecenie.
+48 22 458 6666
Skontaktuj się z nami
Proszę o kontakt NYB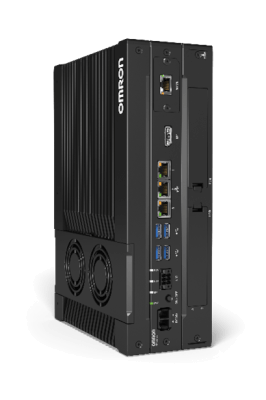 Dziękujemy za wysłanie zapytania. Otrzymasz od nas odpowiedź tak szybko, jak to tylko będzie możliwe.
Problem techniczny. Akcja nie została wykonana. Przepraszamy - spróbuj ponownie.
Download
Zapytaj o ofertę
Zapytaj o ofertę
Oferta dla NYB
Poniżej możecie Państwo wysłać zapytanie cenowe dotyczące naszych produktów. Prosimy wypełnić wszystkie pola oznaczone *. Twoje dane osobowe będą oczywiście traktowane jako poufne.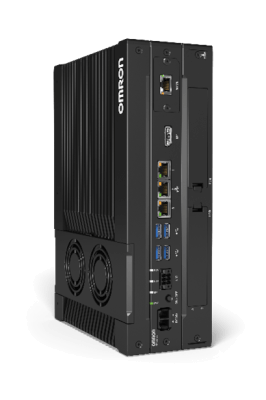 Dziękujemy za zlecenie wyceny. Dostarczymy Ci niezbędnych informacji tak szybko, jak to tylko będzie możliwe.
Problem techniczny. Akcja nie została wykonana. Przepraszamy - spróbuj ponownie.
Download
Cechy
NY Monitor Link

Nawet do 100 m połączenia pomiędzy IPC a wyświetlaczem
Standardowy przewód Ethernet
Optymalny czas reakcji wyświetlacza
Obsługa technologii 4K
Connections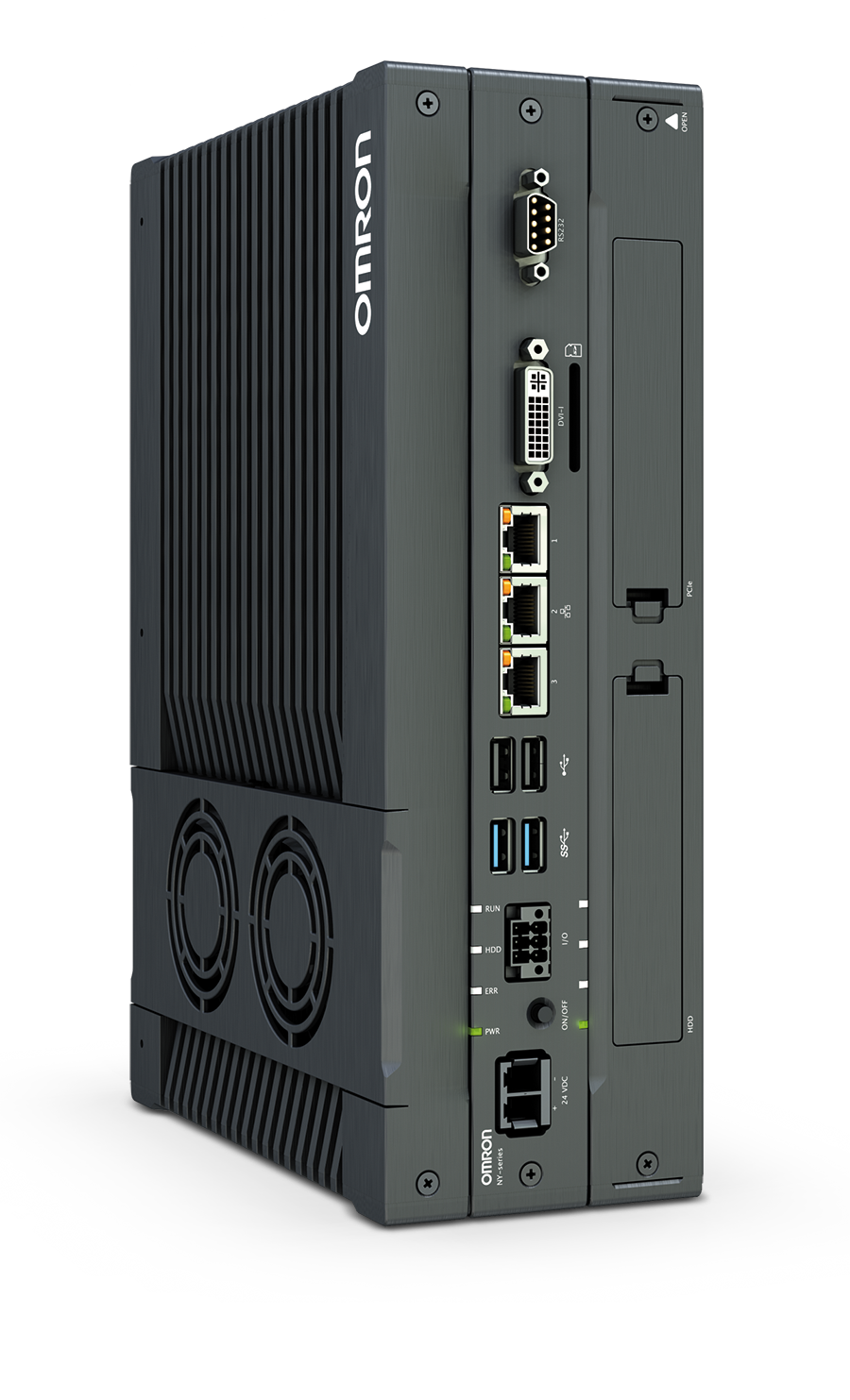 Opcje: RS-232C lub dodatkowe złącze DVI-D do obsługi dwóch monitorów 
DVI — 3x porty RJ45 Gigabit Ethernet, 2x USB2.0, 2x USB3.0 
Wybór urządzeń pamięci masowej: HDD lub SSD (typy MLC i SLC o długiej żywotności) Opcja drugiego napędu
Złącze we/wy przygotowane do zasilacza UPS, zasilacz nieizolowany 24 V DC
Industrial Box PC – versatile installation
Technologia
Performance
Oparcie na procesorach od Intel® Atom® do Intel® Xeon®
Obsługa do 32 GB ECC (DDR4 SDRAM)
Karta graficzna Intel® Iris™ Pro lub Intel® HD
Unikatowa efektywność rozpraszania ciepła
Dyrektywa RoHS (2002/95/WE), dyrektywy UE, rejestr KC, RCM, cULus, EAC
Simplicity improves reliability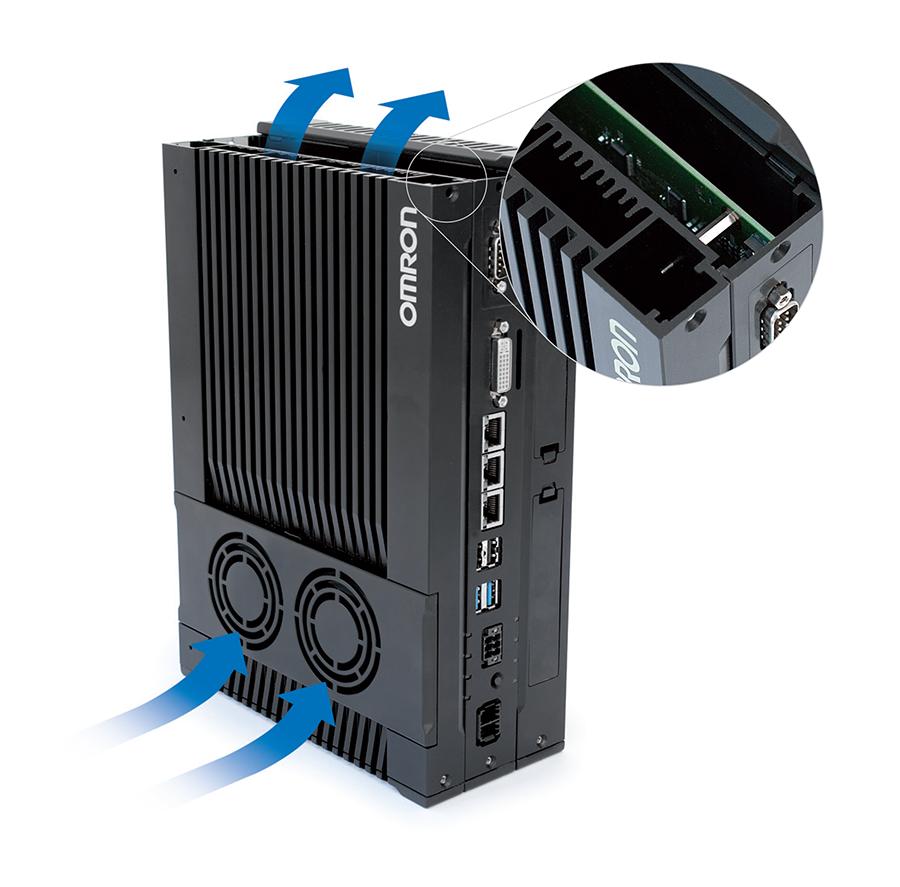 Niepotrzebna złożoność powoduje problemy, dlatego uprościliśmy konstrukcję, aby poprawić niezawodność i zmaksymalizować wydajność.
Brak przewodów wewnętrznych
Brak złożonych przewodów cieplnych
Jednolita konstrukcja mechaniki umożliwia przyszłą rozbudowę
Redukcja kosztów montażu, serwisu i kosztów pracy
Solidna architektura. Aluminiowa obudowa odlewana ciśnieniowo.
Aktywne chłodzenie i oddzielenie przepływu powietrza od elektroniki
Filmy
Engineering video - How Omron keeps Industrial PC's cool
Omron engineers explain what choices they made during the development of the NY Industrial PC platform. In this episode R&D engineer Santiago Figueira talks about the challenge of making heat transfer more efficient. He describes how he worked with colleagues to create an entirely new concept, which was tested using simulations and prototypes until the ideal solution was developed.